Joker: Folie à Deux is now in full swing on the set, and real behind-the-scenes footage keeps coming in on social media. From Lady Gaga's first official appearance as Harley Quinn to a chase scene through the streets of Los Angeles, the movie keeps revealing more and more interesting details. Now, even more new photos and videos show that the set at Arkham Asylum is in pretty bad shape.
The upcoming musical Joker: Folie à Deux is the follow-up to Arthur Fleck's thrilling journey into his alter ego, Joker. We remember that Joaquin Phoenix's character, Fleck, was sent back to Arkham Asylum at the end of the first Joker movie (2019) after his guest spot on the Franklin Murray Show ended in violence. We don't know much about his jail time yet, except for the first official photo, which was shown by director Todd Phillips and showed Fleck/Joker with a shaved head. But it looks like he decides to leave on his own terms and doesn't want to leave anything behind. The set of Arkham Asylum is located in Newark, New Jersey, and new candid footage posted by fans on social media shows the building itself burning down. Whether this was concocted by both Joker and Harley Quinn (Lady Gaga) remains to be seen. Phillips hasn't confirmed or denied the rumours that Gaga's Harley Quinn will be a real Arkham patient instead of her usual psychiatrist role, but the rumours keep going around. If so, it seems like a very explosive way to get known in the criminal world.
The DCU is Officially Back in Full Force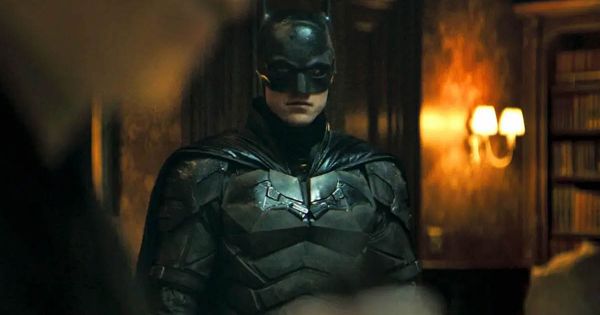 On the other side of the room, Marvel keeps chugging along into Phase Five of its cinematic universe and still seems to be having trouble finding its identity with movies that are getting too formulaic. On the other hand, it looks like the DCU is about to have a renaissance. In an ironic turn of events, the DCU is now where Marvel was before the pandemic, thanks mostly to James Gunn's ambitious list of new projects with a lot of promise. Phillips' upcoming Joker: Folie à Deux, which is set to hit theatres October 4, 2024, is one of the main focal points so far of Gunn's sub-universe DC Elseworlds, which houses all projects that aren't directly connected to the mainline DCU projects. This also includes Matt Reeves' upcoming sequel, The Batman II, which has a release date of October 3, 2025, and his spin-off series, The Penguin, which is currently in production.
On top of all that, Gunn has a list of projects called Chapter One. The first of these is Superman: Legacy, which will come out in 2025. His other shows include a new take on Gotham's Caped Crusader called "The Brave and the Bold," as well as some exciting shows like the Wonder Woman spin-off "Paradise Lost" and "Waller," in which Viola Davis will play Amanda Waller again, who is as cruel as they come. Needless to say, the MCU needs to get itself back on track soon before it poetically becomes the laughingstock of comic universes.
Our Team DCS includes 5 different writers proficient in English and research based Content Writing. We allow them and encourage them to follow the Entertainment news all day long. Our posts, listicles and even the exclusives are a result of their hard work.