Viewers of "Dateline: The Stranger" are taken through the startling disappearance and eventual murder of Brittany Tavar, who vanished on July 6, 2010, from her home in St. Augustine, Florida. The police were eventually directed to Joseph "Joe" Roberts, a houseguest who Brittany had agreed to welcome permanently, despite the fact that the first inquiry focused on a number of individuals who had the intent to murder Brittany. Interestingly, before meeting Brittany, Joe interacted with a number of other women in St. Augustine, and the police were persuaded that Joe was responsible for the event because the majority of them spoke about his terrible anger. Let's examine the specifics of the crime and learn where Joe is right now, shall we?
Who Is Joseph "Joe" Roberts?
Despite not being a native of St. Augustine, Florida, Joseph Roberts arrived at the city with essentially no money in his pocket, according to the programme. Joe, on the other hand, had attractive looks and a nice personality, which made it easy for him to make friends. In fact, the people who saw Joe during his stay in St. Augustine remarked that he originally struck them as a kind and well-behaved person who would give anything for a place to stay and food. He could, however, always talk his way out of a problem, and his fury was far too unpredictable.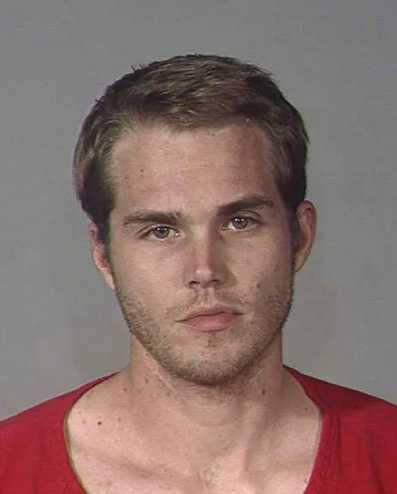 Joe had taken up residence with Cheryl Davenport, a single mother whom he worked with at a nearby convenience shop, before meeting Brittany Tavar. Nevertheless, Cheryl soon had suspicions that Joe was abusing narcotics, and when she questioned him about it, he erupted into a horrible anger. Cheryl resisted, though, and Joe was ultimately compelled to vacate her home. Later, he ran across Brittany at a Barnes & Noble bookstore. When she learned that Joe was homeless, she quickly extended an invitation for him to stay in her guest bedroom.
In exchange, she requested Joe to work on a computer project for one of her businesses and even to assist her put together a DVD of proof for her dispute with Anne Lydon, a neighbour. Despite Brittany Taver going missing on July 6, 2010, the police did not start a serious investigation until her dogs were discovered running amok on the highway. However, since Anne Lydon had a history of animosity with the missing woman, the original investigation was limited to her. The police were forced to investigate elsewhere after Anne provided an impenetrable alibi, and they quickly discovered how Joseph Roberts had been living with Brittany in the months preceding her murder.
Unexpectedly, Brittany's bank cards were used in various states, including Oregon and Wyoming, when Joseph vanished on the same day as his landlady. However, investigators quickly discovered evidence proving this once they investigated the case. Additionally, according to reports, Joe was seen using Brittany's credit card to make purchases at a Walmart in Oregon even though she was missing, even though she was discovered speeding in her car in Wyoming. Detectives tried to apprehend him, but he was too swift for them, and they were unable to do so.
Where Is Joseph "Joe" Roberts Now?
However, when Joe was finally apprehended for stealing lunch meat in Seattle, Washington, and was subsequently extradited to Florida, law enforcement made a fortunate breakthrough. When confronted, Joe did not hesitate to admit his crime and said he killed Brittany in a fit of rage because she did not like the DVD he had put together with the proof. He even disclosed that he had dumped the victim's body in a nearby forested area after concealing it in the attic.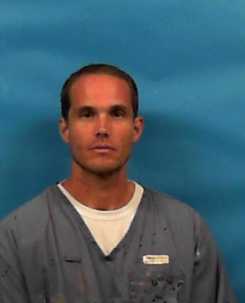 When he was brought before the judge, Joe agreed to a plea bargain and even showed the detectives where he had placed Brittany's body. Aside from that, he was given a 30-year prison term in 2014 after entering a guilty plea to a single count of second-degree murder. Joe is currently detained at the Apalachee Correctional Institution-East Unit in Jackson County, Florida, with a projected release date of 2038. Joe is not currently eligible for parole at the time of writing.