There are presently no plans for the recently cancelled television series Julie and the Phantoms at Netflix or anywhere else, according to executive producer Kenny Ortega. However, Ortega cautioned that "never say never" at the possibility of its reappearance, so there is still some chance.
A musical comedy called Julie and the Phantoms debuted on Netflix in the autumn of 2020. High school student Julie (Madison Reyes) tries to express herself and rediscover her love of music after the death of her mother. She unintentionally calls up the ghosts of the late boyband Sunset Curve (Charlie Gillespie, Owen Joyner, and Jeremy Shada), who rekindle her passion for music and inspire her to take over as lead singer. The programme was cancelled in December 2021, more than a year after its first premiere, after winning three Primetime Emmy Awards for its first season.
Although there are no plans at the moment to attempt to get the show picked up elsewhere, Ortega said he is "grateful to Netflix for greenlighting the project" and thinks it is "some of the best work I've done for kids and family, and young adult entertainment." From Ortega, whose career includes the High School Musical, Hocus Pocus, and The Descendants movies, this is high praise. Dan Cross and David Hoge created Julie and the Phantoms as a part of a multi-year agreement Ortega struck with Netflix. It was based on the one-season Brazilian television programme Julie e os Fantasmas.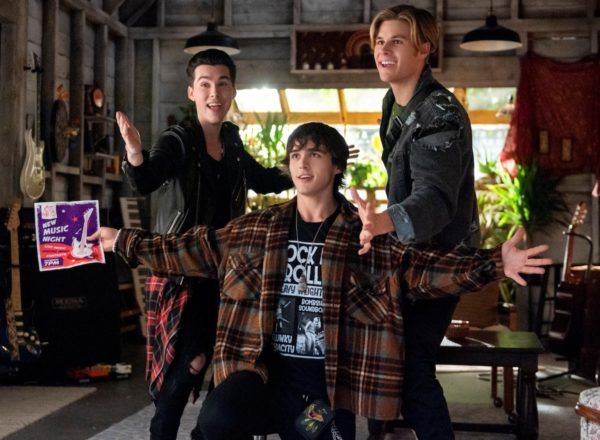 Julie and the Phantoms developed a devoted following throughout the course of its season, and they actively lobbied to keep the programme on Netflix. Due to their advocacy, Julie and the Phantoms was routinely trending on Netflix throughout the world, and any Netflix Instagram post used the hashtag #savejulieandthephantoms hundreds of times. The show's crew is "extremely appreciative for the devotion they've shown to the project," and Ortega hopes he could "inform the fans that all of [their] efforts would get them Julie back."
Ortega is still considering the possibility of reviving Julie and the Phantoms in some capacity, and has proposed the notion of a cast tour or possibly a movie. After the lads finally become corporeal, Ortega won't even tell what was intended for Season 2. He says he would expose their plans after it is obvious that there won't be any more Julie and the Phantoms media in the future. Fans of the programme can only maintain their optimism as there is presently nothing in the works.
Being a binge-watcher himself, finding Content to write about comes naturally to Divesh. From Anime to Trending Netflix Series and Celebrity News, he covers every detail and always find the right sources for his research.