'Netflix's 'Is It Cake?' will be totally up your alley if you have ever been intrigued in the online phenomenon of creating incredibly lifelike cakes. The competitive baking competition gathers a group of seasoned and aspiring bakers from throughout the nation and challenges them to create incredibly lifelike cakes based on real-world objects. The actual cake is later separated from the fakes by a panel of three guest judges. A right prediction from the judges puts the individual baker in danger of being eliminated as a result, but a delicious cake can keep them from losing. Interestingly, among the competitors on "Is It Cake?" season 2, Justin Salinas stood out as a potential young baker. Now that viewers are interested in learning more, let's find out where he is right now, shall we?
Who is Justin Salinas?
Justin Salinas, a citizen of Bakersfield, California, was absolutely enthralled by how his mother would prepare cakes for school cakewalk fundraisers, but being a baker was never his plan. He was dealt a nasty hand by fate, though, when he was only 15 and found to have a rare kidney condition. Justin was frantic to try and find a way to pass the time being confined to his bed in a conservative town. But since all he did was watch films all day, the baker even felt himself losing all desire to perform better.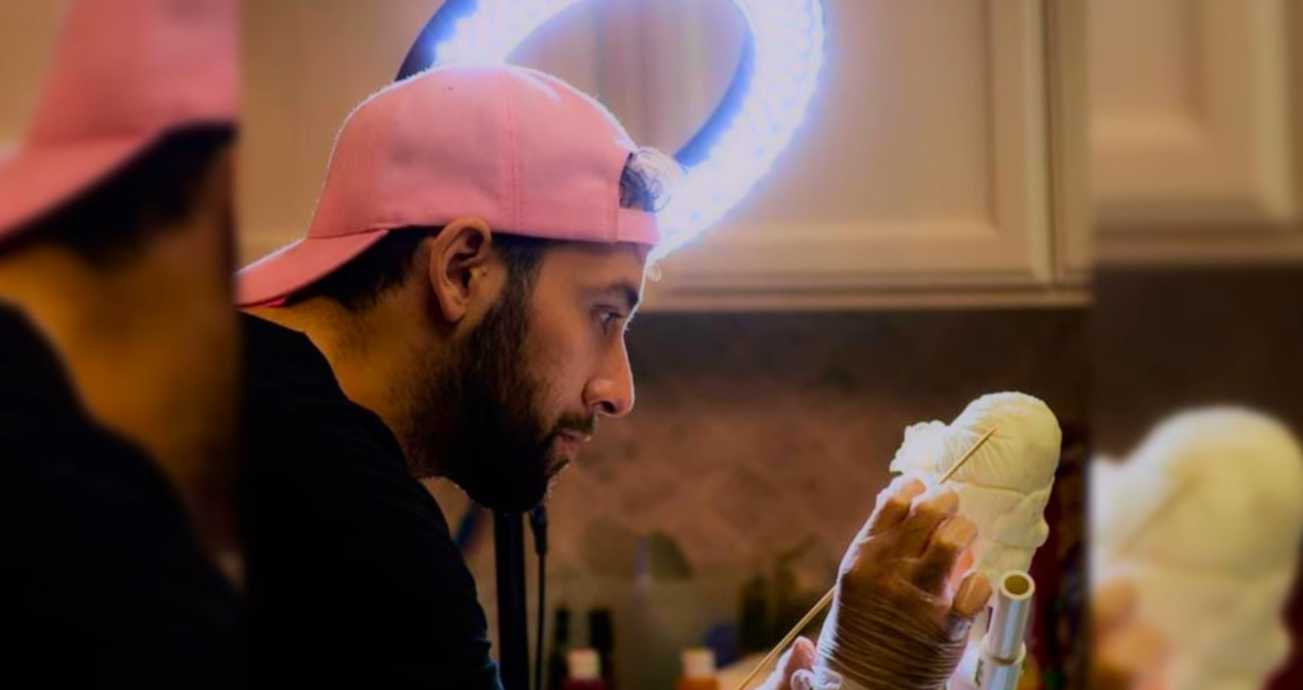 Consequently, motivated to take action, Justin turned to cooking programmes and developed a keen interest in cake decorating. He was actually rather taken aback when he realised how much he loved the art, and his parents even pushed him to keep going. As Justin's kidney condition continued to get better, the medical professionals caring for him realised that his mother would make the ideal donor for a transplant. She gave a kidney without thinking twice, giving her son a new chance at life.
The successful transplant, in Justin's eyes, was a second opportunity, and he was determined not to waste it. Soon after, he graduated with a Bachelor's in Social Work, and in 2018, he founded Cake It With Justin, a business through which he regularly teaches in-person classes. Justin's strategy was first threatened by the Covid-19 epidemic, but he quickly adjusted to the new normal and was able to make the most of the circumstance. He understood this was his moment to establish a reputation because social media activity increased significantly as a result of the pandemic's forced indoor confinement of people.
As a result, Justin started creating incredibly lifelike cakes of commonplace objects to post on his social media. He kept growing his business at the same time, and eventually his fame enabled him to be featured in a number of important publications. Season 2 of Netflix's "Is It Cake?" was quite exciting for Justin as well, with the judges praising his skill, technique, and attention to detail. Even though they enjoyed the flavour of his cakes, he eventually had to exit the competition due to the elimination rules. Despite this, Justin was unfazed by the outcome because the competition had given him a platform and thrust him into the public eye.
Where is Justin Salinas Now?
Although he does considers Bakersfield his home, Justin Salinas currently commutes between the Californian towns of Bakersfield and Los Angeles due to his work. Readers will also be interested to hear that he currently releases new in-person seminars once a month through his firm, Cake It With Justin, which has developed quite a name in the baking sector.
View this post on Instagram
Additionally, Justin continues to share his amazing creations on social media, and his fifteen years of expertise as a dessert artist and content creator have helped him establish himself as one of the nation's most in-demand bakers. It is actually sweet to see him basking in his achievement, and we send him our best wishes for the future.