The second season of the intriguing reality series "Is It Cake" centres on the extremely lifelike cakes that have become popular online. It pulls together a cast of distinctively gifted bakers from all around the nation and then pits them against one another to see who can create the most lifelike cake. Although the ultimate judgement is based on taste and details, if a panel of three guest judges can distinguish the original from the decoys, the respective baker is in danger of being eliminated. Similar to this, season 2 of the Netflix series gave us the opportunity to meet Kayla Giddings, a native of Louisiana who dazzled the judges with her talent and expertise. Now that the audience is interested in knowing more about Kayla, let's find out where she is right now, shall we?
Who is Kayla Giddings?
Kayla Giddings, a native of Lafayette, Louisiana, has loved baking for most of her life. She had no intention, though, of making a living out of what she loved, preferring to concentrate on developing her teaching career. In truth, Kayla later revealed that she had taught high school English and speaking at Acadiana High for four years in addition to teaching sixth-grade science at Judice Middle School for three years before opting to pursue baking as a full-time career.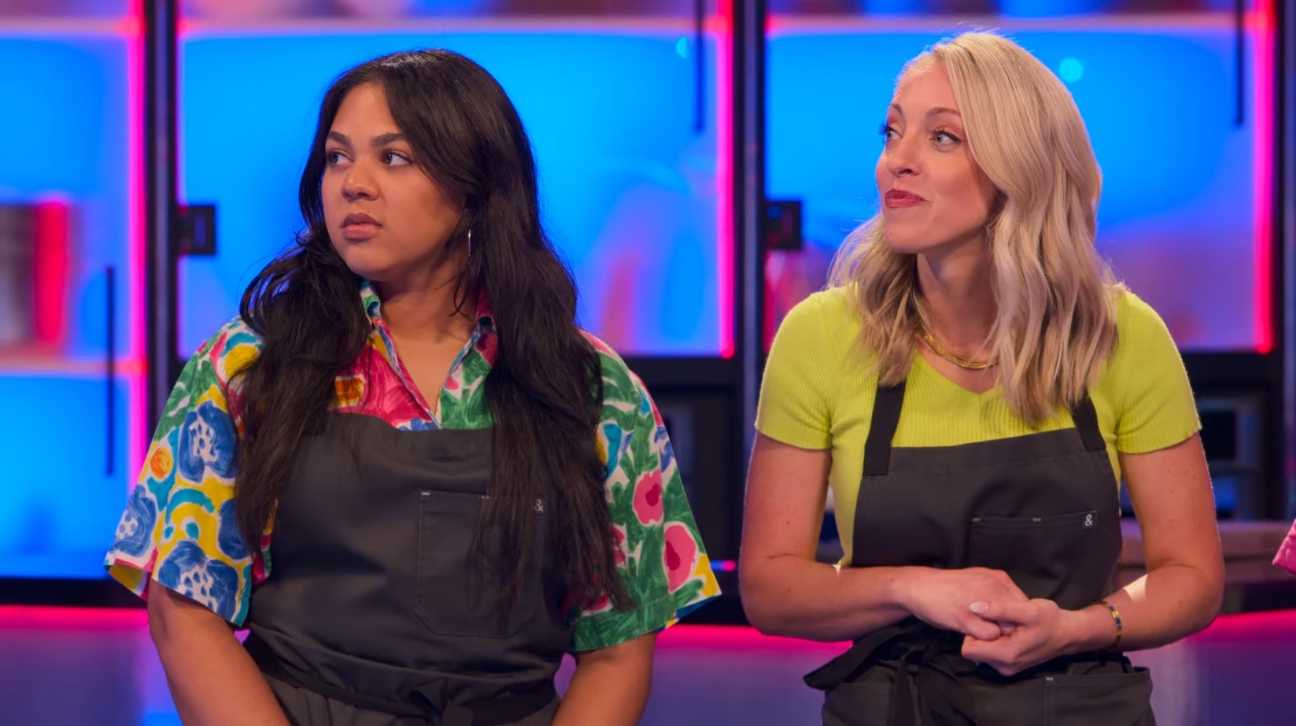 It took Kayla some time to become used to the basics, despite the support and encouragement of her friends and family. The reality personality admitted that several of her early masterpieces had lumps and bumps on them, and her first cake even had frosting underneath the fondant that she had forgotten to add. Kayla was motivated to improve despite the flaws, so she started practising often and finding inspiration from YouTube tutorials.
Kayla has achieved one baking milestone after another since she eventually perfected her technique via practise. In addition, Kayla launched a business out of her kitchen while still a teacher through which she accepted orders for custom cakes for events like birthdays and baby showers.
Given that she participated in four of the five Food Network competitive baking shows, Kayla has a very solid reputation as a reality television star. In addition, Kayla declined the invitation to participate in season 2 of Netflix's "Is It Cake?" in favour of accepting it since she wanted to expand her audience and win over the judges. Readers will be happy to learn that Kayla even succeeded in fooling the panel several times, but her attempts ultimately failed and she was eliminated. The gifted baker, however, resisted feeling defeated and expressed her gratitude for the well-earned promotion.
Where is Kayla Giddings Now?
Living in Lafayette, Louisiana, Kayla Giddings runs a stand-alone cake delivery service. Additionally, she performs the majority of her baking in her home cake studio, where she also runs a number of local and online baking classes. The reality star also disclosed in an interview that she occasionally attends small seminars at A Baker's Choice, a nearby Lafayette cake supply shop.
View this post on Instagram

On the other hand, given that she recently got married in a lovely ceremony, Kayla also seems to be doing well in her personal life. In addition, Kayla is a proud mother to her daughter, who is 10 years old, and it is touching to see her embrace her parental responsibilities despite her busy schedule. Following Kayla's life demonstrates that her achievement is the consequence of perseverance, and we wish her the best in the years to come.