No matter how adept you are at the nuanced art of baking, watching "The Great British Baking Show," also known as "The Great British Bake Off," has a very comforting quality. The Netflix baking series, which is renowned for giving some of the top bakers in the UK a platform, enables viewers to choose their own favourites to support. Take Keith Barron from the newly released 14th season of the show, who has received tremendous accolades for his abilities. But what specifically has he been doing lately? Together, let's find out, shall we?
Keith Barron's The Great British Baking Show Journey
Keith Barron was prepared to demonstrate his culinary skills to everyone after learning how to bake from his mother. The rivalry was definitely fierce given the popularity of the British series. Almost every ambitious baker in the UK wants to be a part of the programme and establish a reputation for themselves, after all. Knowing what was expected of him, Keith was determined to impress the judges and gave it his best from the first week.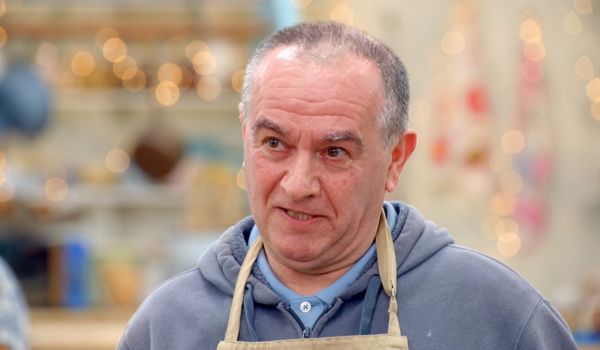 All of the bakers had to fulfil three challenges as a part of Cake Week during the first phase of the competition. First of all, each person had to create their own unique vertical layer cake as their Signature dish. He built his invention on the topic "Dad's Chocolate Orange," utilising tried-and-true flavour profiles and leaning into his fatherly persona. He did well in the technical round as well, coming in fourth place out of a total of twelve.
When it was time for the contestants to participate in the Showstopper challenge, they were each instructed to create an animal-themed cake for a being that had special meaning to them. It was touching to see him put his all into making a cake-shaped ode to his cherished pet poodle, Maisie, given how much he loved her. Even though his work may not have helped him win the "Star Baker" title, it was sufficient to keep him from being exposed and advance him to the second week.
Where is Keith Barron Today?
View this post on Instagram

Keith Barron, 60, resides in Hampshire, England. The baker, in particular, loves nature and appreciates living by the sea. His loyal partner Sue and puppy Maisie are always by his side; they both acted as inspiration for the baker while he was on the reality show. In fact, he was pleased to mention that he appeared in the upcoming film "The Great British Baking Show: Kitchen Classics" on October 17, 2023.
View this post on Instagram
Even though Keith is a Chartered Accountant by trade, he still loves to bake. In fact, he frequently posts images of his inventions on social media, which frequently results in accolades from online users. The reality TV star is also a longtime admirer of the programme and has his own favourite characters that he admires. We wish him the utmost best in life and anticipate working with him again soon!