September 28, 1994, started out like any other day when Bonnie Craig, then 28 years old, left her house to go to the University of Alaska Anchorage campus. She didn't make it to her lessons that day though, and at around 2:15 p.m. her body was discovered floating in McHugh Creek close to her home in Anchorage, Alaska. The horrifying incident is detailed in "Dateline: Secrets Uncovered: Justice for Bonnie," which also shows how it took authorities nearly 17 years to track down former soldier Kenneth Dion thanks to DNA evidence. So, if you're want to learn more about the circumstances of the crime and want to know where Kenneth is right now, we've got you covered.
Who Is Kenneth Dion?
Kenneth's early life is largely unknown, however stories suggest that he was a resident of Anchorage, Alaska, around the time Bonnie was killed. Kenneth had also served in the military and was an accomplished marksman with a fifth-degree black belt in karate. Kenneth wasn't even involved in the initial investigation, though, as he had no relationship with Bonnie. The police were truly astonished when Kenneth's DNA matched that of the victim because not a single witness had identified him as being at the crime scene.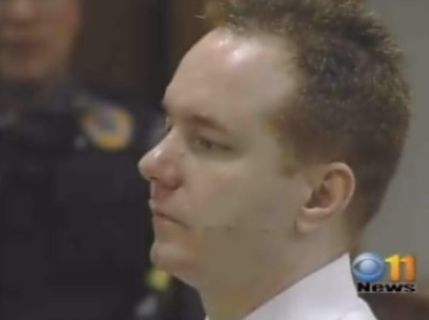 On September 28, 1994, Bonnie Craig left her home without knowing what adversity awaited her. According to others who knew Bonnie, she typically walked to a neighbouring bus stop before boarding the bus to the university. She began her day at around five in the morning, when it was still dark outside and no one was on the road to witness the kidnapping. Naturally, when Bonnie's friends called to report the 18-year-old's absence, alarm bells started to sound in the Craig household, and her family members wasted no time in reporting the event to the police. However, Bonnie was still gone for several hours before a hiker with his dog along McHugh Creek at about 2:15 p.m. discovered a female body lying in the water. When the body was found, the police recognised it as Bonnie Craig's, and an autopsy revealed that she had been raped before being fatally struck in the back of the skull with a sharp object.
Unfortunately, because there were no witnesses or leads, the police's initial investigation into Bonnie's death was quite difficult. Additionally, even though they were able to collect a foreign DNA sample from the victim's clothing due to semen traces, the sample did not match any inmates, leading the inquiry to be suspended. As a result, the case remained unsolved for nearly 12 years with little progress made until a separate arrest provided the police with the necessary information.
Where Is Kenneth Dion Now?
Kenneth was detained in 2006 after a spate of robberies in New Hampshire. Despite the fact that Bonnie's murder was unrelated to the crime, he was compelled to give his DNA during the arrest. As a result, when detectives later attempted to compare the foreign DNA extracted from Bonnie's body with the jail database, they found it was an exact match to Kenneth Dion. Naturally, the forensic evidence connected Kenneth to the rape and killing of the 18-year-old, and when police questioned him, he asserted his expertise in a number of martial arts weapons, including the Sai. This claim was crucial since Kenneth was later accused of Bonnie's murder after the medical examiners noted that Bonnie's head wounds appeared to have been caused by a Sai-like weapon.
Bonnie fell into the Creek after having consensual sex with Kenneth, according to evidence produced in court by Kenneth's counsel. The jury, however, rejected that hypothesis and found Kenneth guilty of first-degree murder. He was therefore given a 124-year prison term in 2011 and is now incarcerated at the Wildwood Correctional Complex in Salamatof, Alaska.
Our Team DCS includes 5 different writers proficient in English and research based Content Writing. We allow them and encourage them to follow the Entertainment news all day long. Our posts, listicles and even the exclusives are a result of their hard work.