On June 16, 1979, Kimberly "Kim" Nees's body was discovered floating on the Poplar River, bringing a horrendous crime to Poplar, Montana. After additional investigation, the police discovered Kim's truck close by. It appeared that someone had killed her inside the truck and then dumped her body in the river. The horrible murder is detailed in "Dateline: Whispers in a Small Town," which also follows the police probe that sought to understand what happened. Let's investigate the specifics of the crime to learn more, shall we?
How Did Kimberly "Kim" Nees Die?
Kimberly "Kim" Nees, a 17-year-old from Poplar, Montana, had just completed high school and was looking forward to a good future. Kim was very close to her parents and shared a home with them. She also enjoyed hanging out with her friends, as do most kids her age. Her professors at school also gushed about how well-rounded she was and how Kim intended to move to the metropolis after graduating. Kim was not only incredibly well-liked but also envied by a number of her peers, despite the fact that nobody was aware of the catastrophe that the 17-year-old was about to experience.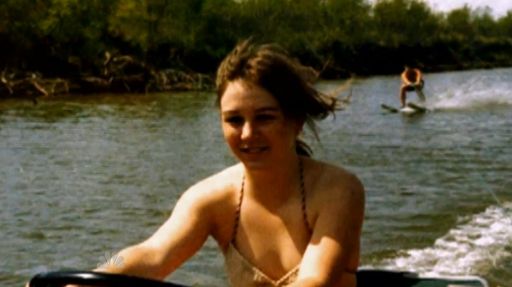 On June 16, 1979, Kim went missing, and her family called the police right away. Police officers, however, soon discovered her abandoned truck in a nearby field. Officers discovered numerous blood splatters inside the car after additional investigation, and a blood trail showed that a person had been taken away. In no time at all, after the police had followed the path to the neighbouring Poplar River, they had discovered a woman's body floating in the river.
Alarmed, the detectives removed the body from the water and identified it as Kim Nees'. Further investigation revealed that the victim had been beaten before being dumped in the river. Kim Nees was subsequently found to have been killed by a large blunt object, according to an autopsy, and multiple bruises were also found on her body, according to medical examiners.
Who Killed Kimberly "Kim" Nees?
Since the authorities had virtually no information to work with, the first investigation into Kim Nees' murder was very difficult. Even a thorough investigation of the killing site failed to provide an immediate suspect, and the majority of Kim's friends stated that she was quite amiable and had no known enemies. Additionally, law enforcement officials searched the vicinity where her death was discovered, but not a single witness came forward of their own free will.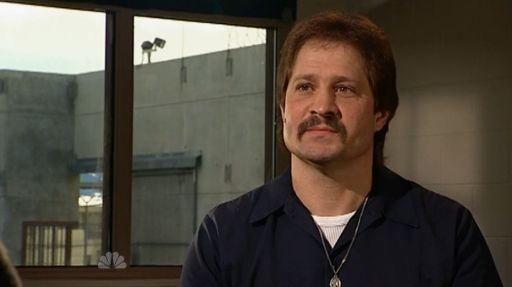 Unfortunately, the investigation dragged on for years with no resolution, and the police thought the case would finally become cold. When a woman from Monroe, Louisiana asserted that her stepson was a suspect in a murder investigation in Poplar, they unexpectedly made a significant breakthrough in 1983. The stepson, later named as Barry Beach, was also detained for allegedly assisting his stepsister in skipping school, and it startled the detectives to hear that he had once lived next door to Kim Nees and had even dated Pam, her sister.
Officers in Louisiana, incidentally, opted to examine Barry about three other unsolved homicides that were being looked into at the time. Barry first defended his involvement and insisted he was innocent, but the investigators persisted, and eventually Barry gave up and admitted to killing Kim and the three Louisiana women. Surprisingly, Barry was exonerated from that accusation when investigators learned that he was not there when the Louisiana killings occurred. Nevertheless, he was accused of killing Kim, and investigators were getting ready to put him in court.
Barry entered a not guilty plea when he appeared in court, and the defence argued that other than his confession, there was no evidence connecting him to the crime. The jury, on the other hand, found Barry guilty of first-degree murder and gave him a 100-year prison term without the possibility of parole in 1984. The majority of Barry's friends were startled by the conviction, and after having most of his legal requests rejected, he even gave up hope of ever being exonerated. At that point, Barry's case was taken up by the Centurion Ministries, who then launched their own unbiased investigation.
The organization's research revealed that Kim appeared to have been murdered by a gang of girls who were envious of her fame, even though there was no proof linking Barry to the crime. During the course of the investigation, it was discovered that Joann Jackson and Dottie Sue "Sissy" Atkinson, two of Kim's classmates, had admitted to being engaged in the murder. However, readers should be aware that both women have since denied the claims.
On top of that, other witnesses have come forward to say that Kim was out driving with her friends the day she passed away, and Barry's sister has said that he was sleeping when the murder was committed. Barry's conviction was overturned in 2011 when the judge took this material into account and even granted him a retrial. The joy, however, was short-lived because Barry was sent back to prison on May 14, 2013, when the Montana Supreme Court upheld his murder conviction.
Since then, the court has denied several of Barry's clemency pleas, and in 2015, it also dismissed his application for a writ of habeas corpus. On November 20, 2015, Steve Bullock, who was the governor of Montana at the time, took notice of the situation and awarded Barry executive clemency, thereby reducing Barry's sentence to time served and an additional 10 years of probation. As a result, Barry is still on probation and is still living in Montana, where he has established a peaceful life with his family and friends.