The episode of "On the Case With Paula Zahn: History Repeats Itself" on Investigation Discovery describes how Kimberly vanished from her Colorado home in late October 1996. The accused offender continued to live a regular life for nearly another ten years before he was finally apprehended, even though the authorities believe she is dead. The programme includes interviews with members of the victim's family and law enforcement authorities to give a clear picture of the complicated events. Here is what we know about what transpired in case you're curious.
How Did Kimberly Medina Die?
John and Jennifer Greene welcomed Kimberly "Kimmy" Diane Greene Medina into the world on July 30, 1977 in Colorado. When she first met her husband, Michael Medina, who was 21 at the time, she was just 15 years old. Soon after, Kimberly became pregnant, and her parents agreed to let the young couple get married the next year. They believed that if their daughter and Michael started a family, their daughter and her kid would have greater stability. In October 1996, the 19-year-old employed SuperShuttle as a dispatcher at Denver International Airport.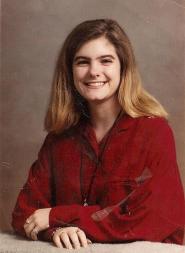 Kimberly was remembered by her coworkers as a diligent worker who took pride in her work. She and Michael were married for only three years, during which time Nekka and Morissa were born. So it came as a shock when on October 31, 1996, her husband reported her missing to the police. He stated that on October 29, they got into a fight over something he couldn't recall, and Kimberly rushed out of their Colorado house. That was allegedly the last time anyone had seen her, and although the police have not located her remains, it is assumed that she was killed.
Who Killed Kimberly Medina?
If Kimberly had truly departed on her own, her family considered it rather alarming since she did not bring any possessions with her. They were more alarmed by the fact that she had abandoned her girls, despite her parents' insistence that she would never do so. They insisted that Kimberly was fully dedicated to her kids, and John, her father, recalled telling the detectives, "I guarantee that Michael knows what happened." The Greenes also revealed to the detectives how Kimberly had confided in them a few days prior of her desire for a divorce.
She allegedly requested her parents not to discuss the delicate subject with Michael just yet. John informed the cops that Michael had been detained twice for alleged domestic abuse towards their daughter because he was aware of his domineering behaviour. The police were similarly informed by Kimberly's coworkers. They detailed how he would follow Kimberly about the office, harass her coworkers, and make threats. The police called Michael in for questioning because all signs pointed to him, but he angrily denied any involvement.
He acknowledged that things between them weren't always smooth, though, and that he believed Kimberly was having an affair with one of her coworkers. After another trip to the Denver International Airport, the detectives questi oned Kimberly's coworkers until one of her supervisors confessed to having a recent romantic relationship with her. He stated they were making plans for the future, although he refuted any involvement in her abduction. To demonstrate his innocence, he even willingly submitted to and passed a lie detector exam.
Michael first agreed when the police requested him to take a polygraph test, but he later changed his mind and said that Kimberly's father, John, was the one who was pushing the case against him. Even after conducting a thorough investigation of the Medina home, the detectives were still not able to uncover any tangible evidence connecting him to the case, despite their growing conviction that he had something to do with his wife's disappearance. The case was closed due to a lack of evidence or suspects after numerous fruitless efforts to locate Kimberley.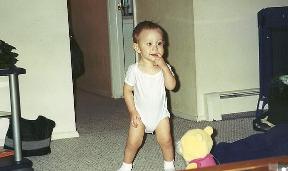 After obtaining complete custody of his girls, Michael relocated 230 miles away to his hometown with them. The programme described how he first met Becky Garel, a young woman, in 1998. Becky adored his small daughters and treated them with maternal affection, developing a close relationship with them in the process. The kind-hearted Becky fell for Michael's sob story about how his ex-wife, Kimberly, left him and their kids and got married to him. On January 4, 2004, a baby named Degan Tao Medina was born to the newlyweds.
But as soon as he started acting suspiciously and cruelly towards Becky, Michael's paranoia returned. She reportedly filed for divorce, but Michael reportedly kept up his harassment and stalking of her. By the end of May 2005, a deranged Michael had imprisoned Becky and their child in a room, accused her of having an affair with him, and made threats against Degan's life in order to make her suffer. He apparently admitted to Becky about killing Kimberly in order to make his threats sound credible. She stated that on October 29, 1996, he promised to take Becky and the girls somewhere private so they could chat.
Kimberly was allegedly attacked with a baseball bat by Michael as he shouted accusations of cheating and said he had already dug a hole at the location. According to Becky, he continued to strike her until he felt her head get "soft and squidgy." He allegedly heard Kimberly gurgling under the earth and soil, so he shoved her body into the pit and buried her alive. The two little kids slept soundly in the backseat of the parked car while he allegedly buried their mother alive.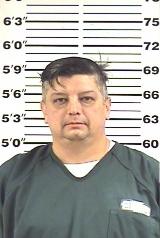 Becky, who was horrified, persuaded Michael to make an appointment before escaping and calling the police. She was unaware that he had followed her, and as a result of the perceived "betrayal," on May 21, 2005, he took Degan, a 16-month-old, to a farm and drowned him in sewage. The baby's body was found quickly by the authorities, and Michael was placed on national notice. Although he managed to escape at first, law enforcement officers caught him and detained him on suspicion of child abuse and causing his son's death carelessly.
Where is Michael Medina Now?
In July 2006, Michael admitted the charges and was given a 48-year sentence. In October 2011, a jury indicted him for Kimberly's kidnapping and murder despite the lack of any fresh evidence, let alone the discovery of a body or murder weapon. Betty described how he had confessed to her to killing Kimberley during her testimony in his November 2013 trial.
A different prisoner testified that the defendant made the same admission and even sought to hire the defendant to murder Becky. Michael received a life without parole sentence after being convicted guilty of first-degree murder. In Fremont County, Colorado, at the Colorado State Penitentiary, the 51-year-old is a prisoner. He has not yet disclosed to the authorities the location of where he interred Kimberly's remains.