Since some of the most well-known directors in the nation, including Park Chan-wook, Bong Joon-ho, and Kim Ki-duk, among many others, started distributing their work among the international film festivals, Korean cinema has been on the rise. The success of Parasite at the box office and the several important awards it received increased the already burgeoning popularity of Korean entertainment. However, some of the most popular films to come out of Korea were crime films before there were movies like Parasite that created waves in popular culture.
Korean crime films explore comparable themes and issues in modern society to Japanese and Chinese gangster films. Instead than just flinging fists and firearms around aimlessly, violence is shown to be calculated and purposeful. However, one subject stands out above the rest: the notion of seeking revenge for one's own satisfaction, whether it be for a personal injustice or to exact revenge on an entire community. These are present not only in Park Chan-wook's films but also in films from many other directors and historical periods. Having said that, these are considered as the top Korean crime films.
I Saw the Devil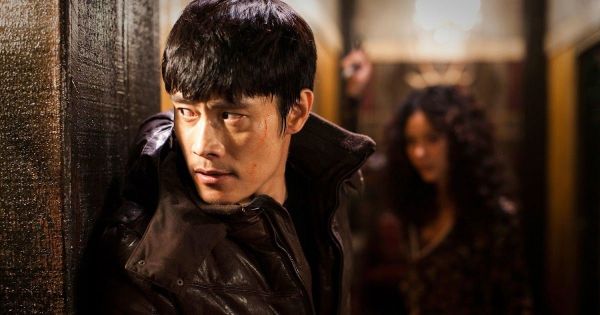 The film I Saw the Devil, which was directed by Kim Jee-woon, stars Lee Byung-hun and Choi Min-sik. A pregnant woman is found abandoned on the side of the road by a serial murderer (Choi), who then murders her. Her fiance (Lee), a police officer, resolves to exact revenge on the murderer and will stop at nothing to learn the truth about what happened that evening. When he locates the murderer, he has him swallow a GPS tracker, setting off a tragic and terrible fatal game.
Lady Vengeance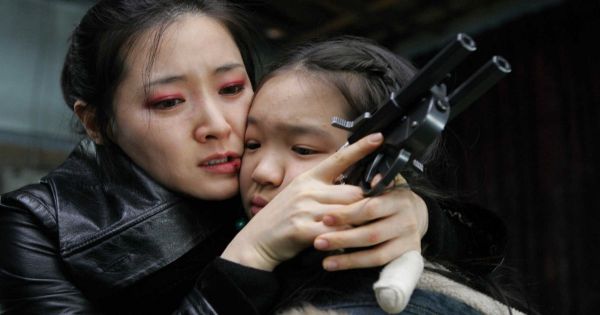 The third book in the Vengeance Trilogy by Park Chan-wook, Lady Vengeance, is the only one with a female protagonist. Lee Geum-ja, played by Lee Young-ae, was found guilty of kidnapping and killing a six-year-old and sentenced to thirteen years in prison. She appeared to have been a model prisoner, having changed her behavior and developing into a law-abiding member of society. After being released from prison, she pursues her true goal, which is to exact revenge on numerous schoolchildren, including the one she was accused of killing, and to find the person who actually committed the crimes.
Memories of Murder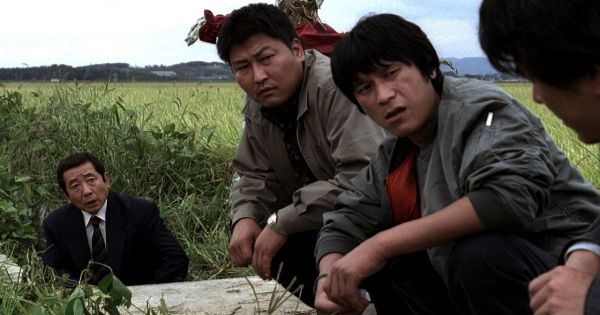 Even though Memories of Murder is one of Bong Joon-ho's older films, it may be the best of his body of work to date. Based on a real South Korean serial killer who wasn't apprehended until years after the film's production, Song Kang-ho and Kim Sang-kyun play two detectives trying to find the perpetrator before he commits another murder. Watching the cops and detectives strive to identify the offender is an emotional trip, and everything about it is expertly represented through the acting, story, and cinematography. The film that first put Bong on the bigger map of world cinema would be Memories of Murder.
Mother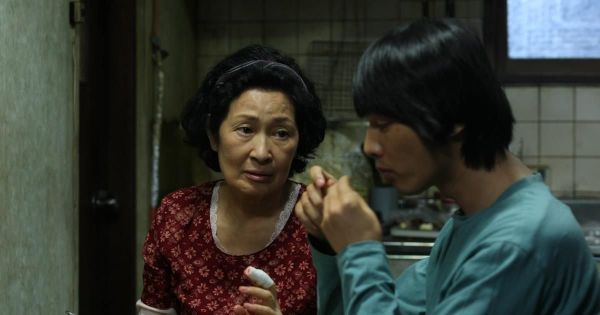 Years after the initial release of Memories of Murder, Mother Bong Joon-ho returned to the crime drama genre with Mother in 2009. An old woman who sells herbs and gives acupuncture treatments to those in need lives in the country with her handicapped son. When a slain girl's son is the last person to have seen her alive, he is the main suspect in the subsequent investigation. His mother, who firmly believes in her son's innocence, will now put out great effort to show that he did not commit the alleged crime.
Night in Paradise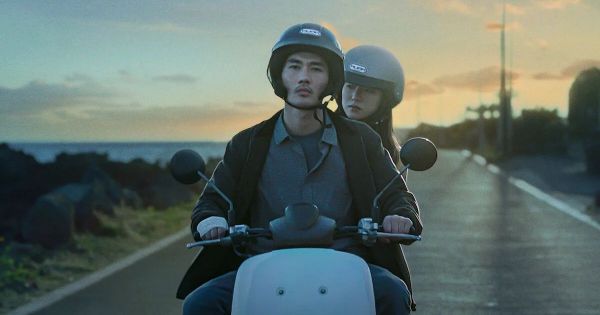 Night in Paradise from 2021 was made available on Netflix after screening at film festivals. A mobster named Tae-goo is promised the chance of a lifetime to join their rival gang, but when he refuses, his family members are killed. He kills the gang's boss out of rage and must travel to Jeju Island in order to flee to Russia. His acts won't be without repercussions, though, as people are now seeking for him to exact their retribution. He develops feelings for a local woman who is terminally ill, which unfortunately puts her in harm's way.
Oldboy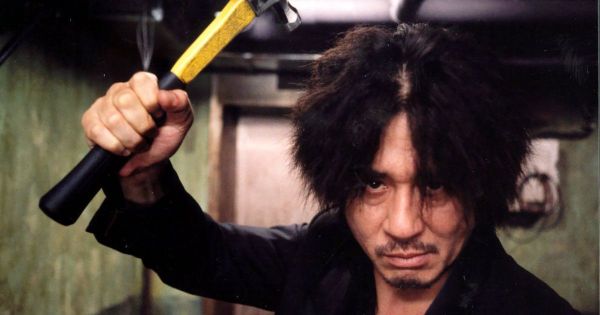 Oldboy is one of the most well-known Korean films in the genre and the second installment of Park Chan-wook's Vengeance Trilogy. Choi Min-sik plays the principal character in the movie, a guy who is kidnapped and imprisoned in a room for more than ten years. When he is eventually freed, he seeks to learn where his daughter is but instead decides he wants to seek revenge. Even if it means dying in the process, he will stab, hack, and punch his way through any situation to get the truth about what happened to him and his family.
Sympathy for Mr. Vengeance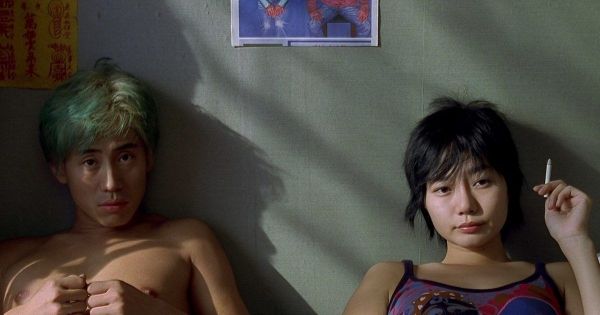 Sympathy for Mr. Vengeance, the first film in Park Chan-wook's Vengeance Trilogy, is among the trilogy's three deadliest. Ryu, the main character, is portrayed by Shin Ha-kyun and is both deaf and mute. After being fired from his manufacturing job, he grows frantic since he must pay for his sick sister's medical care. He agrees to his anarchist girlfriend's request to abduct the factory owner's daughter (Song Kang-ho) in exchange for a ransom but unintentionally starts a spiral of retaliation and violence in the process. Mr. Vengeance's sympathy is not for the faint of heart.
The Chaser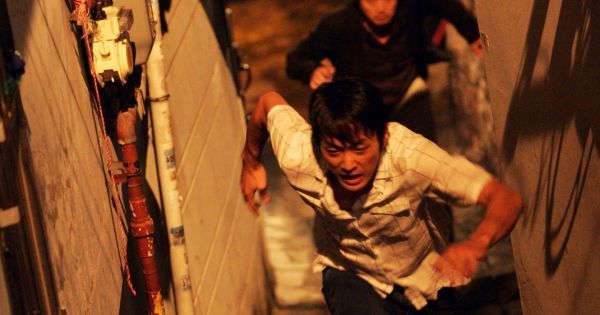 The Chaser, a 2008 release, is one of the best examples of modern Korean crime films. Na Hong-jin, who later produced films including The Wailing and The Yellow Sea, made his directorial debut with it. Two prostitutes go missing, and the former detective who is now a pimp finds himself on the lookout in The Chaser. A game of cat and mouse ensues as more individuals start dying and going missing as a result of him acting on a hunch regarding one of his clients. The Chaser became one of South Korea's top domestic sellers the year after its release due to its high level of popularity.
The Gangster, the Cop, the Devil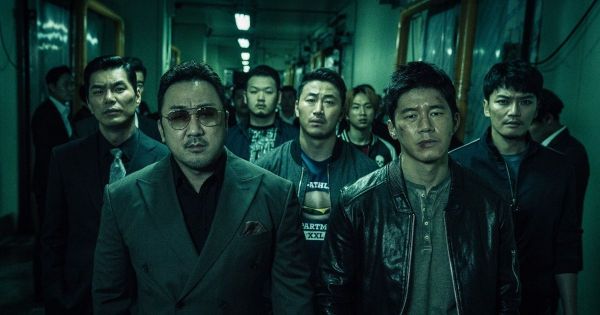 Ma Dong-seok, Kim Sung-kyu, and Kim Mu-yeol star in the Sylvester Stallone version The Gangster, the Cop, and the Devil. A perilous dance between a mobster, a cop, and a killer occurs in the film as a result of the cop's growing suspicions about a possible serial killer on the loose. The cop tries to approach the crime leader when he escapes from the killer, but the alliance doesn't work. The dance of the trio gets more complicated as the film progresses, which makes the conclusion rather thrilling by the end.
The Housemaid
The Housemaid, a 2010 film, was based on the Kim Ki-young classic Korean film of the same name. In this version, Eun-yi, a lady who works as a maid for a rich family, is played by seasoned actress Jeon Do-yeon. Her major responsibility is to watch over the family's daughter because the mother is significantly pregnant, but Eun-yi starts having sex with Hoon, who is played by Lee Jung-jae of Squid Game. Throughout the film, their choices will have tragic yet startling repercussions that will convert the drama into violent twists.
The Man From Nowhere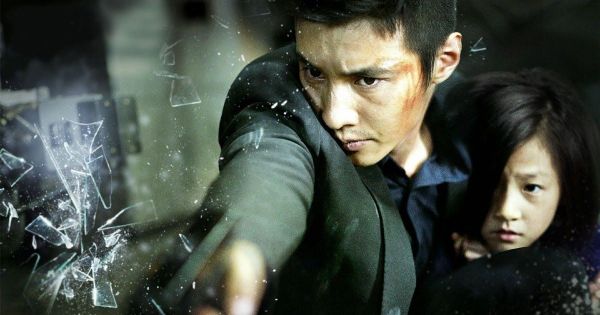 One of the most well-liked movies in South Korea the year it was released was Lee Jeong-bom's The Man From Nowhere. In the film, Won Bin plays Cha Tae-sik, a local pawn shop owner who develops a bond with a little neighbor girl. The mob kidnaps the young girl when Tae-sik unintentionally pawns items that belonged to a criminal leader because they know how much he likes her. Tae-sik is now under pressure to locate her before it's too late and is prepared to go to any lengths to do it.
The Villainess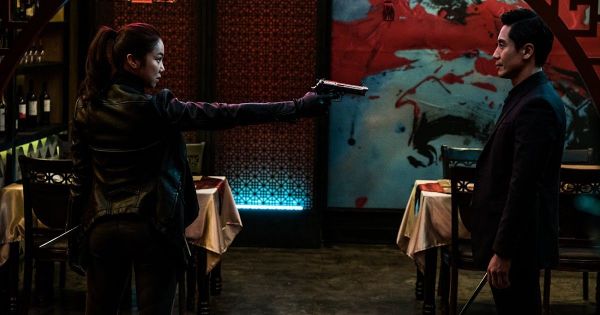 The Villainess, directed by Jung Byung-il, features Kim Ok-vin as the lead. She plays Sook-hee, a trained assassin who has been given permission to take a small break from her governmental responsibilities in order to care for her kid. He is perfectly aware that his job is to keep an eye on her, yet the two nevertheless fall in love despite the fact that they have a spy living next door without her knowledge. Her former assassin mentor, however, reappears with a passion for retribution and brutality, pushing her down the path of bloodshed to defend the life she has built.
Our Team DCS includes 5 different writers proficient in English and research based Content Writing. We allow them and encourage them to follow the Entertainment news all day long. Our posts, listicles and even the exclusives are a result of their hard work.