Creator of content Adam22 is under harsh criticism for allowing his wife, Lena the Plug, to record a sex tape with another man. When Adam22, aka Adam Grandmaison, tweeted that he had no problem with Lena sleeping with a man that she "hand-picked herself," the couple sparked a huge uproar.
The duo gained notoriety for their podcast Plug Talk on OnlyFans, where they conducted interviews with porn stars and afterwards participated in a number of activities with them. People are now curious to learn more about Lena the Punk as a result of the uproar. Here is all the information you require about her.
Who is Lena the Plug?
Lena the Plug, whose true name is Lena Nersesian, is a well-known figure on social media and an actor in adult films. With close to a million Instagram followers and more than 1.5 million YouTube subscribers, she has a sizable online fan base.
Lena also has a sizable fan base on Snapchat and OnlyFans, where she makes the most of her money by peddling her high-end adult entertainment. The online personality was raised in Glendale, California, and earned a bachelor's degree in psychology from the University of California, Santa Cruz.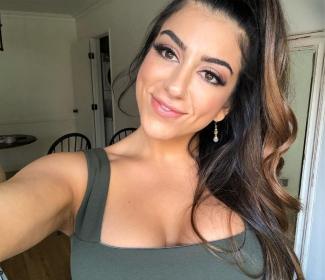 In 2016, Lena and Adam Grandmaison began dating. While still engaged in the adult film industry, the couple welcomed their first child in November 2020. In May of this year, the two were united in marriage in a ceremony in Florence, Italy.
Lena Sparked Controversy for Filming Adult Movie with Jason Luv
Since it was discovered that the former slept with Jason Luv while filming an adult movie, Lena and Adam22 have been on trend. Adam justified the action by stating that since his wife had already witnessed him having sex with several different girls, he also had no issue with her having intercourse with another man.
It has now been a whole week since I permitted my wife to have sex with another man. At first, I was a little envious, but ultimately, it wasn't a big deal. She has seen me have hundreds of girls to myself, yet it has never harmed our connection. For her career and our company, sleeping with that man has been fantastic, Adam tweeted on July 2.
The influencer, who is 40 years old, then expanded on his ideas by posting a photo of himself exercising and adding, "I wasn't born with the muscle required to let another dude bang my wife. To develop this kind of strength, you must spend countless hours in the gym. Weak men won't be able to comprehend.
Social Media Disgusted with Adam22 and Lena the Punk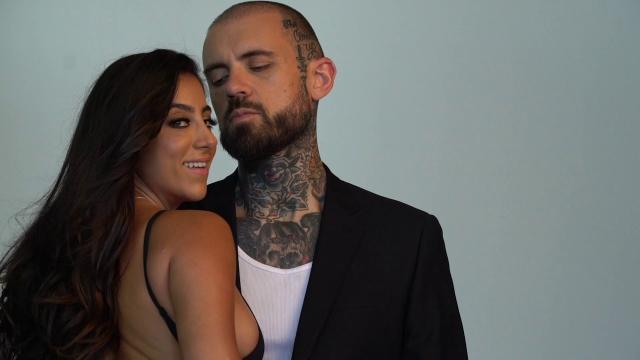 Adam's tweet that Lena was pornographically recording with another man went viral and infuriated online people. User: "When your soul has been buried in the dirt and forgotten the light, you will boast about the sweetest tasting worms, unaware of the joys of living above the decay,"
"You clearly have money. It's not like you're struggling to survive trying to afford rent. You're recently married as well. Put some respect on your wife and yourself and delete this tweet," another person tweeted.