I'll wait for you to name a more versatile actor in Hollywood than Will Smith. This incredible star has given us some fantastic films that will be remembered and praised for a long time. He's experimented with genres that no one else has dared to try before. And each time, he's evolved into a whole different person who fits in perfectly with the character. And, according to other sources, he is an uncharacteristically humble person in real life. If you haven't seen any of his fantastic films, now is the time.
Here is a list of 15 of Will Smith's best films that you should see.
Aladdin (2019)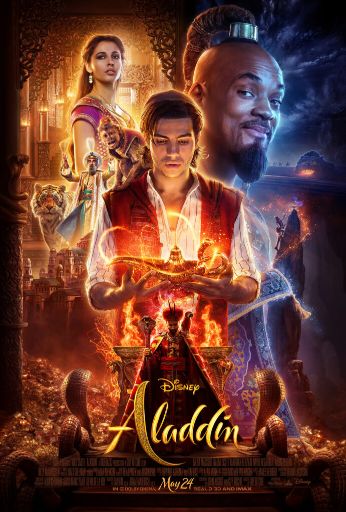 This is one of Will Smith's best films, and it's based on the iconic Disney film Aladdin. Without him, the film would not have been feasible. We can't think of a better genie than Will; he's silly, clever, cunning, and a softie at heart. Despite the fact that the genie does not have a significant role in the film, you will find yourself pulling for him more than anybody else at the conclusion. Will's magic is what we call it!
IMDb: 7.5/10
Watch On: Hotstar
Genre: Adventure, Comedy, Family
Ali (2001)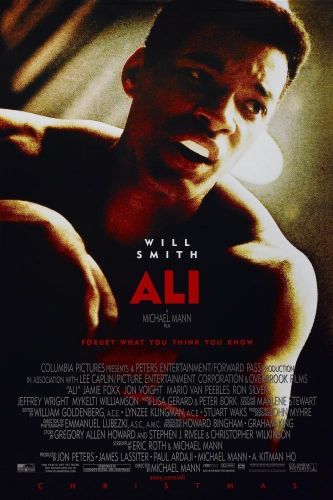 Smith refused to play the major role in this biopic about the world's most famous boxer, Muhammad Ali, because it was too difficult for him. But, with Muhammad Ali's encouragement, he took up the role and did an outstanding job portraying Ali's character. Will's outstanding portrayal vividly illustrates the story of the boxer who became embroiled in political activity after making a remark about the Vietnam War and then shockingly converted to Islam. Smith was nominated for an Academy Award for this role, as was expected. His acting abilities are to be commended!
IMDB: 6.8/10
Watch On: Prime Video
Genre: Biography, Drama, Sport
Bad Boys (1995)

Will Smith's proclivity for action roles most likely began with this picture. Smith, along with another outstanding actor Martin Lawrence, plays detectives on a quest to protect a murder witness and recover stolen heroin worth $100 million in this action comedy. Don't miss the dark comedy interspersed throughout the blows.
IMDb: 6.9/10
Watch On: Netflix, Prime Video
Genre: Action, Comedy, Prime
Collateral Beauty (2016)
With an ensemble cast that includes Kate Winslet, Keira Knightley, Edward Norton, and Will Smith himself, the picture is fairly thought-provoking if you become invested in the people and the plot. Howard, played by Will, is devastated by his daughter's death and writes a letter to the three aspects of life: Time, Love, and Death, from which the plot takes unforeseen twists. For a unique experience, watch this classic.
IMDb: 6.8/10
Watch On: Netflix
Genre: Drama, Romance
Concussion (2015)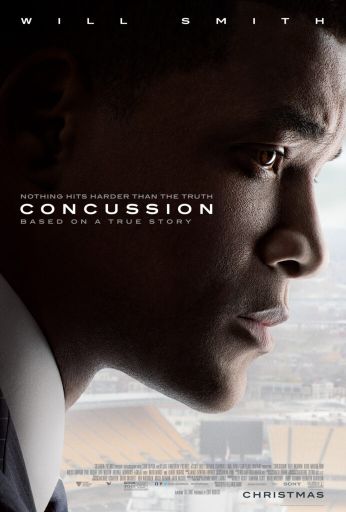 A film with a touch of emotion depicts the bleak reality of well-known sports organizations that conceal important information about players to themselves for their own benefit. Will plays Dr. Bennet Omalu, a forensic scientist who is researching CTE (chronic traumatic encephalopathy), whose tests are routinely denied by the National Football League in order to cover a conspiracy. This DVD contains a wealth of information for football fans.
IMDB: 7.1/10
Watch On: Netflix
Genre: Biography, Drama, Sport
Enemy Of The State (1998)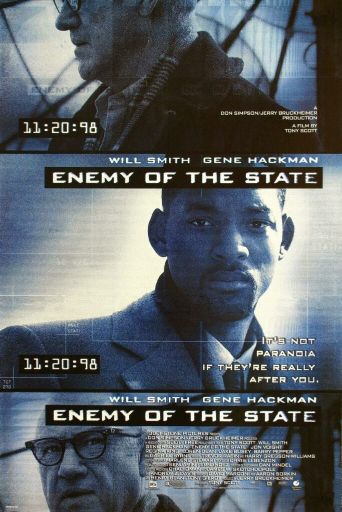 One of the most authentic films ever made. It even reveals the government's covert plans and plottings, which ultimately end in the suffering of ordinary people. Will Smith plays a lawyer who values morality above everything else and is determined to expose the NSA operatives' wrongdoings. If every state had someone as trustworthy as Smith's character, Robert Clayton Dean, crime would have been a nightmare.
IMDB: 7.3/10
Watch On: Hotstar
Genre: Action, Thriller
Focus (2015)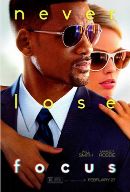 This film should be on your radar because of the undeniable connection between Will Smith and Margot Robbie. Nickey, a con artist, falls for his customer Jess after noticing that he's been losing concentration due to his overwhelming attraction to her. They reunite three years later. Is it possible, though, for things to return to normal? You'll have to watch it to find out.
IMDB: 6.6/10
Watch On: Netflix
Genre: Comedy, Crime, Drama
Hancock (2008)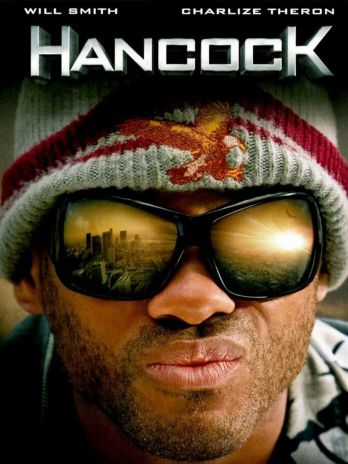 When he saves a girl named Ray Embrey, a fallen superhero with dangerous tendencies has a change of heart. Yes, Smith is a jerk in this film, with his cocky words, arrogant attitude, and alcoholism. Who doesn't like bad dudes, though? It's even more stunning when you learn that he has a golden heart. This unexpected superhero will win your heart.
IMDB: 6.4/10
Watch On: Netflix
Genre: Action, Drama, Fantasy
Hitch (2005)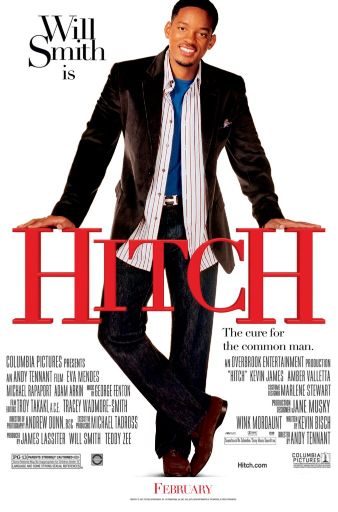 You will fall in love with Smith by the end of the film. Who'd have guessed that this action hero could be so romantic? He portrays Alex, a love counsellor who helps his clients win over the person they adore. Does he, however, follow his own advice when he falls in love with a woman? To find out, watch this romantic comedy. Also, watch Smith's million-dollar smile to melt your heart!
IMDB: 6.6/10
Watch On: Sony Liv
Genre: Comedy, Romance
I Am Legend (2007)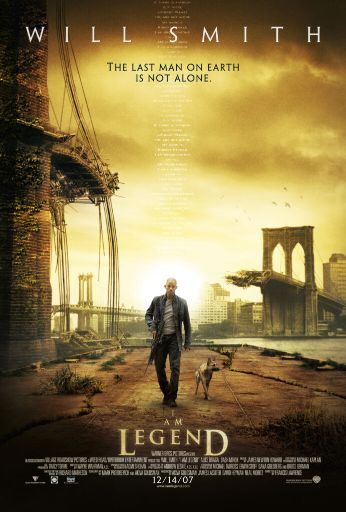 I Am Legend, maybe the actor's most underappreciated part, is about a guy who, after losing everyone he loves, decides to be the one who avenges their deaths, even if it means fighting terrifying mutants. When a fatal epidemic wipes out practically all of humanity, Neville aka Smith, who is immune to the virus, sets out to find a cure with his pet dog, Sam, as his sole companion. Will's performance in this film is outstanding.
IMDB: 7.2/10
Watch On: Prime Video
Genre: Action, Adventure, Drama
I, Robot (2004)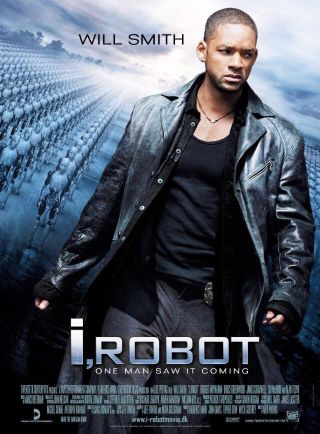 The story is set in the near future, where humans are served by robots. Del Spooner, played by Will Smith, learns about the risk these mechanical beings pose to humanity and the havoc they can cause. Of course, it's a little over the top, but with Will in the picture, even the most weird scenarios make perfect sense. Watch this film for Will Smith's outstanding performance.
IMDB: 7.1/10
Watch On: Netflix
Genre: Action, Mystery, Sci-Fi
Independence Day (1996)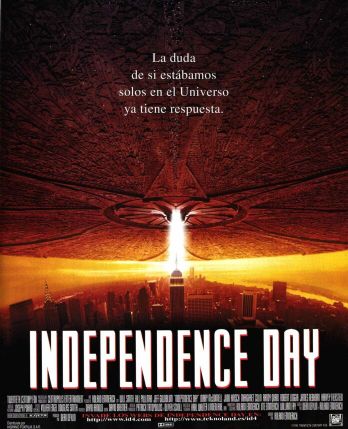 Independence Day undoubtedly fueled Smith's fascination with extraterrestrials. This science fiction picture, a box office smash, is about extraterrestrials who have seized and invaded Earth. Will Smith is the savior of humanity in this film. The film was nominated for an Academy Award for Best Visual Effects, and Smith became a national hero.
IMDb: 7/10
Watch On: HBO Max, Hotstar
Genre: Action, Adventure, Sci-Fi
Men In Black (1997)

Yes, some of the sequences in this sci-fi action film are ridiculous, but such is Will Smith's magnetism that you find yourself laughing along with him. The story centres around two covert alien investigators who are tasked with keeping an eye on extraterrestrial activity in society. It's humorous, smart, witty, and odd all at the same time. "How does Will Smith make it look so normal?" you wonder as you watch it. We, too, ponder the same question.
IMDB: 7.3/10
Watch On: Netflix, Prime Video
Genre: Action, Adventure, Comedy
Six Degrees Of Separation (1993)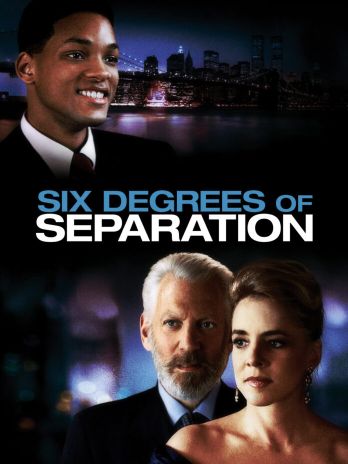 Still a failing actor at the time, this picture demonstrated Will Smith's ability to advance to the next level and become the superstar he is now. He portrays a con artist who deceives and plunders the wealthy by convincing them that he is the son of legendary actor Sidney Poitier. You can't help but be seduced by Will Smith's allure. Keep an eye out for a fantastic twist at the conclusion.
IMDb: 6.8/10
Watch On: Prime Video, Hulu
Genre: Comedy, Drama, Mystery
The Pursuit Of Happyness (2006)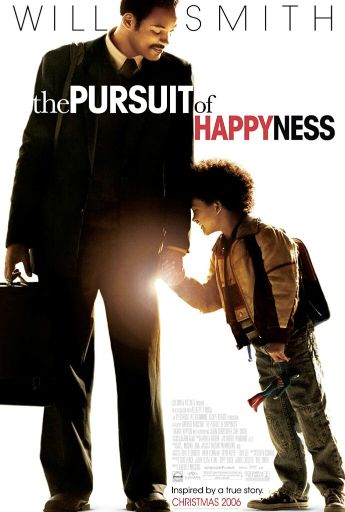 This wonderful film, based on a true event, portrays the narrative of Chris Gardener, a successful businessman who struggled a lot in his early years and tries his hardest to provide his son the life he deserves. This film is a real tearjerker that makes you wonder how far a parent will go for their child. Will Smith's most visceral performance depicts the father's daily challenges, including being turned down for jobs, being homeless, and never giving up hope. Jaden Smith, the actor's son, also appears in the film as his child.
IMDb: 8/10
Watch On: Netflix
Genre: Biography, Drama
If you haven't seen any of the films mentioned above, you are definitely losing out. Will Smith's films be so captivating that you'll be riveted to your screens for hours? Not to mention his impeccable acting abilities. Let's just hope that Will continues to offer us more and more iconic movies in the future. All we have to say now is, "Will, you rock!"
Our Team DCS includes 5 different writers proficient in English and research based Content Writing. We allow them and encourage them to follow the Entertainment news all day long. Our posts, listicles and even the exclusives are a result of their hard work.