Nothing compares to a series that keeps you interested season after season when it comes to streaming television. And there are several original series on the world's largest streaming service, Netflix, that have succeeded in doing precisely that. Long after the average five-season run of most TV shows, these shows have been able to keep people interested through engaging characters, thrilling plot twists, or never-ending cliffhangers.
But what is it about these more established shows that appeals to people so much? One reason is that they provide a level of complexity and depth that shorter series just cannot equal. In a manner that simply isn't conceivable with a shorter run, as the seasons go on, we get to know the characters much better and become immersed in their challenges. A season feels like a new adventure since there are more potential for plot twists and turns as there are more episodes.
These longer-running series' ability to let us immerse ourselves in a place and a tale is another factor in their popularity. These series offer a complex and intricate universe that we may explore, whether it be a criminal drama, fantasy epic, or political thriller. We have plenty of time to get to know all the various characters, locales, and plotlines that make up that world because the seasons are so long.
Of course, the mystery and intrigue that these longer-running Netflix Originals evoke is one of their main appeals. With so many episodes and seasons, there are always a ton of unresolved issues and plotlines, which keeps us on our toes and wanting more. These series are masters at keeping us on the edge of our seats, whether it is a murder case that hasn't been solved or a conspiracy that hasn't been exposed.
There is therefore something for everyone among these established Netflix shows, regardless of whether you are a devoted fan or a beginner to the world of streaming. These series are a fantastic way to lose oneself in a brilliant plot for hours on end since they have such likable characters, interesting worlds, and nonstop intrigue.
BoJack Horseman (2014 – 2020)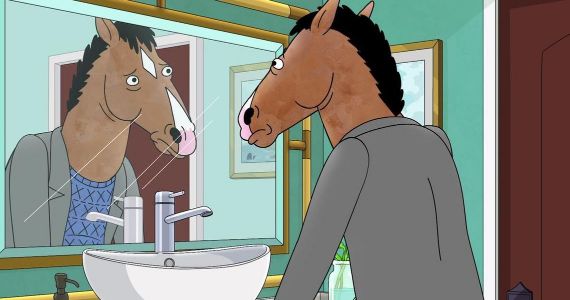 Another excellent Netflix series that has aired for more than five seasons since its premiere in 2014 is BoJack Horseman. It centers on the anthropomorphic horse BoJack Horseman, a failed former sitcom star. As the series goes on, BoJack has to deal with the repercussions of his earlier choices while simultaneously attempting to move on and choose a new direction in life. BoJack is pressured to face his sinister side and reconcile with his history throughout the course of the series. BoJack Horseman has received recognition for its distinctive animation design and its intensely compelling narrative arcs. It examines the human condition and how we manage issues like self-doubt, addiction, and depression. BoJack Horseman's compelling narratives and distinctive animation style are sure to attract viewers.
Grace and Frankie (2015 – 2022)
A comedy-drama series called Grace and Frankie follows the lives of two unlikely friends named Grace and Frankie as they deal with the ups and downs of getting older. The program is renowned for its relatable and endearing depiction of friendship and family as well as its ability to delicately and humorously address significant subjects like aging, sexuality, and self-acceptance. In the series, Grace and Frankie, two women in their seventies, have their lives completely upended when their husbands come out as gay and abandon them for one another. The program examines the difficulties of relationships, the value of self-knowledge and self-acceptance, and the pleasures and difficulties of aging. The television program Grace and Frankie honors the grace of growing older and the ability of friendship, family, and laughter to make life worthwhile.
House of Cards (2013 – 2018)
A political drama series called House of Cards debuted on Netflix in 2013. The drama follows the ascent of ruthless and crafty politician Frank Underwood through the US government, who will do anything it takes to succeed. The protagonist character, Frank Underwood, played by Kevin Spacey, is the show's greatest asset. Frank is an interesting main character to follow since he is a multifaceted individual who is both charming and cunning. The show also addresses issues of authority, immorality, and ambition, which adds to the story's realism and intrigue. One of the first Netflix original series to receive great acclaim, the show had a six-season run. As Frank's Machiavellian plans materialized, the audience was kept on the edge of their seats by the show's storyline twists and unexpected turns.
Lucifer (2016 – 2021)
The Devil himself, Lucifer Morningstar, is followed in the fantasy-drama series Lucifer as he leaves Hell and works as a consultant for the LAPD. Netflix bought the show's rights when FOX canceled it, and Season 4 of Lucifer was released. The program is renowned for its original premise, its sharp writing, and its deft blending of comedy and drama. As he tries to comprehend both his own nature and the nature of humans, Lucifer embarks on a voyage of self-discovery throughout the series. As Lucifer navigates the human world and develops relationships with people, the drama examines the idea of good and evil and the hazy boundaries between them. As the series goes on, Lucifer's tale develops into an investigation of love, devotion, and redemption, as well as the transformative power of forgiveness. The performance is an emotional rollercoaster and a special synthesis of imagination and reality that will have viewers on the edge of their seats.
Orange Is The New Black (2013 – 2019)

The lives of convicts and employees at the minimum-security women's federal prison Litchfield Penitentiary are examined in the drama-comedy series Orange Is the New Black. The program is renowned for its large and complex cast of characters as well as for how sincerely and humorously it handles serious subjects including race, gender, sexual orientation, and the criminal justice system. The show chronicles Piper Chapman's journey as she adjusts to the harsh reality of prison life and develops bonds with her fellow inmates. Piper Chapman is a wealthy woman condemned to 15 months in jail for her involvement with a drug runner. The program dives into the pasts of each individual, outlining how they came to be imprisoned and how the system has affected their lives. Orange Is the New Black addresses the humanity of those society frequently rejects as well as the resiliency and power that come with it as the series goes on.
Peaky Blinders (2013 – 2022)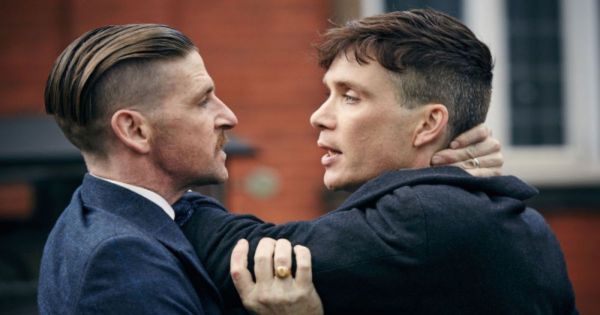 The crime thriller Peaky Blinders is set in Birmingham, England in the 1920s, and it follows the Shelby criminal family as they deal with the fallout from World War I and the advent of fascism. The program is recognized for its detailed historical backdrop, nuanced characters, and complicated storylines. Viewers are taken on a voyage through the grim, violent world of the Shelby family as they strive to hold onto their influence and safeguard their interests as the series develops. The program is renowned for its gripping atmosphere, capacity to keep viewers guessing, and ability to keep them on the edge of their seats. Peaky Blinders tackled themes of family, power, and devotion, as well as the moral ambiguities that go along with them, throughout the course of the series.
Queer Eye (2018 – )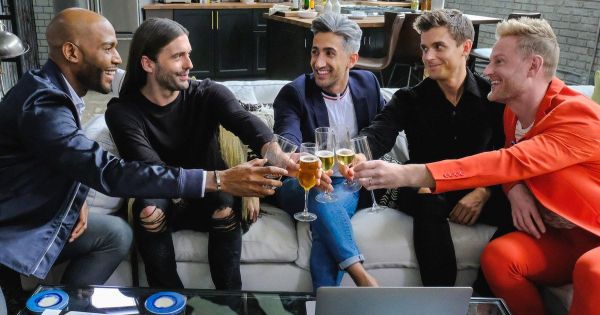 The Fab Five—Antoni, Bobby, Jonathan, Karamo, and Tan—are followed in the reality series Queer Eye as they work to improve the lives of people from all walks of life. The Fab Five collaborate to help each episode's featured character become better in terms of fashion, grooming, home furnishings, food, and culture. The show's positive and inspiring message of self-care, acceptance, and love is what makes it so appealing. The Fab Five are all authorities in their industries and add a lot of fun, friendliness, and inspiration to the program. Due to the show's popularity, there have been numerous seasons, spin-offs, and international adaptations.
The Ranch (2016 – 2020)
A comedy-drama series called The Ranch debuted on Netflix in 2016. Colt Bennett, a semi-pro football player, returns to his family's Colorado ranch after a failed marriage and career, as the protagonist of the episode. The characters' likability and the show's thoughtful treatment of the concepts of friendship, family, and forgiveness are its key selling points. Ashton Kutcher and Sam Elliot play the main characters on a fantastically talented cast of the program. The show's humor is frequently understated and based on actual events, which makes it accessible and fun to watch. The Ranch was a popular show with a devoted fanbase that aired for four seasons in two halves. The humor and drama elements of the program created for an interesting and captivating viewing experience.
Our Team DCS includes 5 different writers proficient in English and research based Content Writing. We allow them and encourage them to follow the Entertainment news all day long. Our posts, listicles and even the exclusives are a result of their hard work.