When your favourite show is cancelled, it always stings. But nothing compares to your favourite show being cancelled twice. Fans of Longmire, a contemporary Western based on a number of best-selling books by Craig Johnson, experienced that.
The television series, which stars Australian actor Robert Taylor as Walt Longmire, the devoted, old-school sheriff of the made-up Absaroka County in Wyoming, follows the exploits of Walt and his small staff, including deputy Vic Moretti (Katee Sackhoff), as they look into the numerous crimes that have been committed within Walt's jurisdiction, while also incorporating plenty of family and personal drama to help develop the storyline.
The six-season television programme made its A&E debut in 2012 but was cancelled after only three seasons. Finally, Netflix intervened to save it, making it one of the fortunate few to escape death. However, everything good must finally come to an end, and after three more seasons on Netflix, Longmire ended its run in 2017. But why was the programme permanently cancelled? So let's start by reviewing Longmire's A&E past.
Longmire was very popular, so its first cancellation was shocking
The fact that no one is watching a show is one of the key causes of cancellation. For Longmire, it wasn't the case. In terms of original scripted cable programming, the second season of the show had an unusually high average audience of about six million people per episode on A&E, making it the network's most-watched original series in history. Ratings had fallen at the time of its discontinuation, nevertheless. For example, the season 3 finale only received an average of 3.7 million viewers and a 0.6 rating among adults 18-49. (via The Hollywood Reporter).
The former number is more than respectable, but the latter one is a little underwhelming. For comparison, the average viewership for Mad Men never exceeded 3 million, while the average audience for the first four seasons of Breaking Bad was under 2 million. New seasons showing on AMC didn't start seeing an uptick in views until the latter series debuted on Netflix. Therefore, even if Longmire's viewership has gradually declined, its cancellation by A&E still came as a surprise. According to Deadline, the network's decision to cancel the show after three seasons may have been motivated by the show's older-skewing audience (advertisers prefer younger viewers) and the fact that it was created by an outside studio, making it less profitable for the network.
So, despite the fact that the cancellation was undoubtedly shocking, it may be possible to understand how A&E made its choice. Netflix, on the other hand, can't be claimed to be dependent on advertising revenue. Additionally, since Netflix doesn't disclose its viewership statistics, it is impossible to know how well the show did. (While external companies do disclose these data, it is difficult to tell with certainty how accurate they are.) We may never be able to determine if Longmire's new location led to an increase or decrease of viewers. The Netflix bounce, a real phenomena that has boosted exposure and viewership for shows like Breaking Bad and Riverdale over the years, gives grounds to think the former is accurate.
So, why did Netflix cancel Longmire?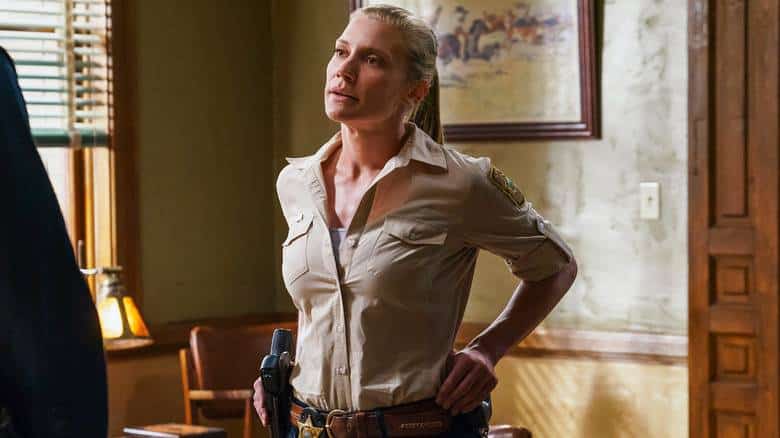 Longmire was given a sixth season order by Netflix, and the show's finale was also announced at the same time. However, it becomes more challenging to attempt to justify why the streaming service cancelled Longmire after six seasons without the service's ratings or audience information. However, we have a few educated hypotheses that are unrelated to ratings.
First, it's possible that Longmire just reached the end of its run. By the end of the sixth season, the show had already covered a large portion of the best-selling novel series by Johnson that served as its inspiration. It's probable that the authors decided to end the series rather than trying to expand on the original plot.
The contracts of the actors could also be a factor in the termination. Since many contracts these days are for six seasons, it's possible that Taylor and/or other actors were unwilling to sign new ones in order to keep the show alive. However, there isn't any solid evidence to support this theory; many shows have lasted longer than six seasons as actors have signed new contracts over the years. These contracts, which make shows more expensive the longer they run, are another factor that may have contributed to the cancellation.
We might never fully understand the reasons behind Netflix's decision in the end. The only thing we can be certain of is that Netflix granted Longmire three more seasons than it would have otherwise received, and it's difficult to be angry about that.
Being a binge-watcher himself, finding Content to write about comes naturally to Divesh. From Anime to Trending Netflix Series and Celebrity News, he covers every detail and always find the right sources for his research.