The public has come to love the Paramount+ series "Love Allways" for its original yet recognisable take on dating. The pansexual bachelorette Lexi Paloma had to choose her partner from among the contestants in the reality show's inaugural season. Many of the cast members have made a name for themselves in the hearts of the fans, which is not surprising given the show's many highs and lows. We've got your back if you're interested about what they might be doing right now.
Where is Joshua "Josh" Cureton Now?
View this post on Instagram
Joshua "Josh" Cureton won the contest, but he hasn't revealed any information on whether he's still seeing Lexi Paloma. The reality TV personality is quite the internet celebrity with more than 374K Instagram followers and more than 3.8 TikTok admirers, and his content never fails to amuse his fans. He is also working for a Bachelor of Arts in Political Science and Government at the University of Miami. Josh started in the institute in 2021 and is expected to complete his studies in 2024.
Where is Cyprien Boustiha Now?
View this post on Instagram
Runner-up Since his debut in the Paramount+ show, Cyprien Boustiha certainly seemed to be leading a successful life. As of this writing, he resides in Quebec's Greater Montreal Metropolitan Area and attends the public business school HEC Montréal. The reality TV personality enrolled in the programme in August 2021 and will graduate with a Bachelor of Business Administration (BBA) in May 2025. He also has a TikTok following of more than 2.1 million and works as a Social Media Curator for Cyprien Boustiha Media LLC. He has over 249K followers on Instagram, and he has over 33K subscribers on his ASMR YouTube channel.
Where is Jasmine Cervantes Now?
View this post on Instagram
Finalist Jasmine Cervantes currently resides in Los Angeles, California, and is happy with her life. The reality TV actress appears to get along well with her co-stars and hasn't hesitated to keep her connection going strong. Jasmine is frequently observed relaxing on beaches and spending time with her loved ones. She appears to be single at the moment, however Jasmine hasn't recently given any information about this.
Where is Sienna Scibird Now?
View this post on Instagram
One of the most well-known characters from the first season of the show is Sienna Scibird, who has prospered in the entertainment business. The musician most recently released her own song, "Siren," to considerable acclaim from her admirers. She works as a full-time Sports Illustrated ambassador out of Santa Barbara, California, and has over 614K fans on TikTok. Her Instagram account, in contrast, has a following of more than 45K. Many people are interested to know if she started dating Jayme Aiden after the show, but there have been no updates on that front, despite the fact that they appear to get along well and frequently hang out.
Where is Jayme Aiden Now?
View this post on Instagram
Now let's go on to Jayme Aiden, another notable cast member from the series who just recently turned 21 in July 2023. Many of her cast mates, including Rylin Utah and Sienna Scibird, came to the party. Currently a student at the University of California, the reality TV star appears to be leading a rather successful life. Over 13K people follow her on Instagram, and over 54K people follow her on TikTok. She also participates on websites like Snapchat and YouTube.
Where is Marc Bateman Now?
View this post on Instagram
Having moved to Los Angeles from Salt Lake City, Utah, Marcelino "Marc" Bateman is proud of his participation in the Paramount+ show and his placement in the top 6. Although he seems to prefer to keep his personal life information private, he has recently been more than ready to publicise his reality TV debut. Many of Marc's other participants seem to have developed deep relationships with him because he still keeps in touch with them.
Where is Rylin Utah Now?
View this post on Instagram
Early in June 2023, cast member Rylin Utah celebrated her 21st birthday in a fantastic party in Las Vegas, Nevada. Rylin, who is based in Los Angeles, is a model and has over 67K Instagram followers. Rylin's involvement in reality television has boosted her fame, and she appears to still be acquainted with some of the other cast members she met on the show, including Sienna and Jayme.
Where is Tyler Hearing Now?
View this post on Instagram
Next is Tyler Hearing, whose life following the Paramount+ series undoubtedly appears to be going well. He has only continued to become more well-known since his contentious elimination from the competition. He currently works as an online content creator and frequently appears with other professionals in the industry. In addition to his approximately 74K Instagram fans, he also has more than 521K followers on his TikTok account. We wish Tyler the best on his upcoming reality television-style endeavour, which he recently revealed is set to premiere on July 29, 2023.
Where is Camille Cupid Now?
View this post on Instagram
Professional photographer Camille Cupid is based in Los Angeles and Pittsburgh, Pennsylvania. She offers a range of services so that potential customers can choose among them, making it simple for her to demonstrate her skills as a photographer. The reality TV personality also runs a 2nd Hand Luv thrift store and offers social media management services. Camille appears to be quite inspired by her father Lester Cupid, whose artistic side she appears to genuinely admire.
Where is Kalysta Mallory Now?
View this post on Instagram
Now let's discuss about Phoenix, Arizona resident Kalysta Mallory. She currently works as an entrepreneur in the fashion and entertainment industries. She proudly promotes sustainability and frequently publishes information on websites like Instagram and OnlyFans. More than 8,000 people follow her on Instagram, while over 3,000 people follow her on TikTok. Kalysta was highlighted on the front page of 'Playboy' New Zealand in July 2021. The reality TV personality frequently collaborates with many brands through her area of work and uses social media to promote them.
Where is Brian Batesy Now?
View this post on Instagram
Brian Batesy, aka Megatron, is a former Pace University student and member of the school's swimming team who has earned a lot of popularity as a result of his appearance in the reality show. Some people may have been disappointed by the bisexual reality TV star's early departure from the programme, but he has undoubtedly not let the event bring him down. He actually has a sizable following on the internet, with over 74K Instagram followers and 350K TikTok followers. He also participates on other websites like OnlyFans and Snapchat.
Where is Luis Diaz Now?
View this post on Instagram
Luis Diaz is a prolific online video maker, and he has more than 70K TikTok fans, all of whom were disappointed to learn that he would be leaving the Paramount+ series after just two episodes. The reality television star did work with relationship expert Anthony Recenello to divulge additional information about the events that occurred in the show, such as Tyler Hearing's unusual exit. The football player also publishes material on websites like Twitch, YouTube, and Instagram. Luis turned 20 in March 2023 and received lots of congratulations from his followers.
Where is Cameron James Now?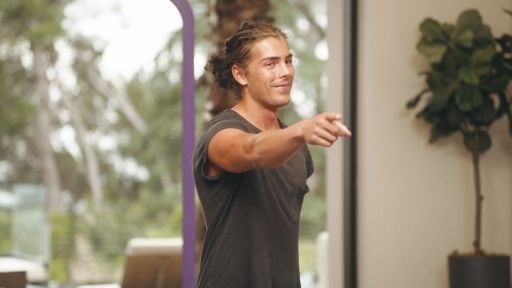 Unfortunately, Cameron James' time on the show was rather brief when Lexi eliminated him following the speed dates. The reality TV star has kept a low profile and has not shared much with the public due to his wish to keep his personal life secret. We sincerely hope that Cameron is happy and will soon realise all of his goals, whether they have to do with his love life or work.
Our Team DCS includes 5 different writers proficient in English and research based Content Writing. We allow them and encourage them to follow the Entertainment news all day long. Our posts, listicles and even the exclusives are a result of their hard work.