Love, Victor was one of the most-watched shows on Hulu about LGBTQ+ people. The teen comedy-drama series, which debuted on June 17, 2020, is based on the popular movie Love, Simon. Set in the same world as Love, Simon, but with different characters, the series follows Victor, a new student at Creekwood High, as he goes through the ups and downs of high school and comes into his own as he figures out his sexuality. Love, Victor has been praised for how well it shows what it's like to be LGBTQ+, and a lot of that is because it has a great cast.
Ana Ortiz as Isabel Salazar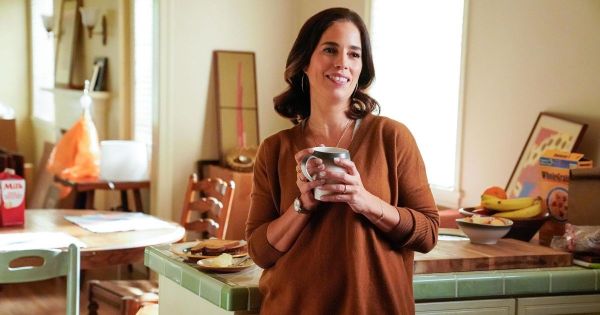 Ana Ortiz plays Isabel Salazar, Victor, Pilar, and the mother of Adrian. Isabel had an affair with Armando's boss, which is why the Salazars had to leave Texas. Isabel and Pilar don't get along very well. Pilar doesn't like Isabel because her affair made them leave the town Pilar loved. Isabel doesn't like it when Victor says he's gay. But it seems like she changes her mind and starts going to a church that is more open to LGBTQ+ people.
Anthony Keyvan as Rahim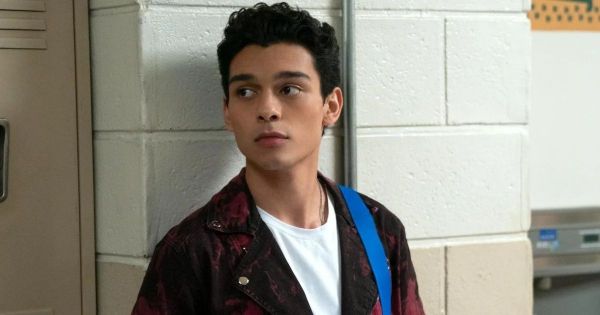 In season two of Love, Victor, Rahim, who is played by Anthony Keyvan, shows up for the first time. He likes fashion and is a fan of the band Blackpink. Rahim comes from a very religious Muslim family. His parents came to the United States from Iran. He is gay, but he doesn't tell his family about it. Rahim asks Victor for help because he is in a tough spot. As they get to know each other better, Rahim starts to like Victor, who at the time was having problems with Benji. At the end of season two, he tells Victor that he likes him, and they end up kissing.
Anthony Turpel as Felix Weston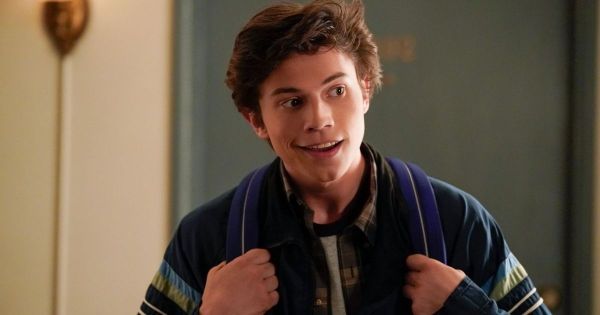 Felix, played by Anthony Turpel, moves into the same apartment building as Victor and becomes good friends with him. He seems to have an old soul, and his style shows it. Felix is odd and funny, but underneath that happy exterior is a boy whose heart is broken and whose mother has depression.
As Felix and Victor get closer, Victor tells Felix that he is gay. Felix is having an affair with Lake Merriweather, but it's hard for him to tell her about his problems with his mother. Felix and Lake break up in the end, and Felix starts dating Pilar, who is Simon's sister.
Ava Capri as Lucy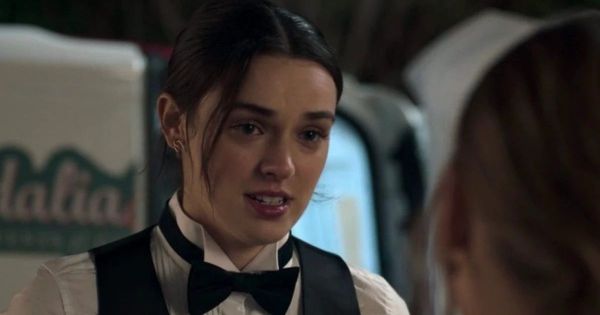 In Love, Victor's second season, Ava Capri joins the cast as Lucy. Lucy is a close friend of Benji's, and she is also going out with Andrew Spencer. But she realizes that she doesn't really like him, and they break up. Lucy is like a counselor for Lake, who often goes to her for advice and moral support.
Bebe Wood as Lake Meriwether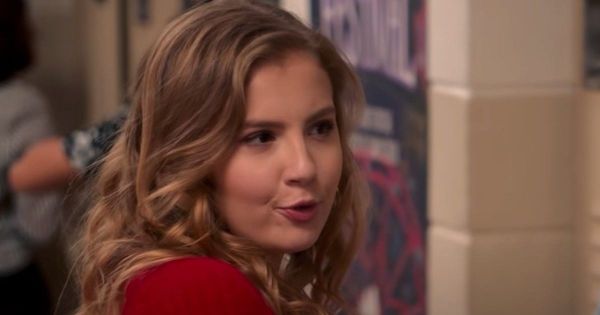 Bebe Wood as Lake Meriwether Lake is Mia's best friend and Felix's secret girlfriend. Bebe Wood plays Lake. Lake is very into fashion and popular culture. She also writes for a blog called Creek Secrets, which posts gossip and news about Creekwood High. Like many of the other characters in the show, Lake is having trouble with things. Her relationship with her mom, who is a well-known newscaster, is not easy.
Lake's mom is always putting her down about how she looks, which makes her feel bad about herself. Lake is very worried about how people see her, so she hides her relationship with Felix. She thinks that a girl like her shouldn't be seen with a boy like him. When Lake stops caring what other people think of her, she goes public with Felix.
George Sear as Benjamin "Benji" Campbell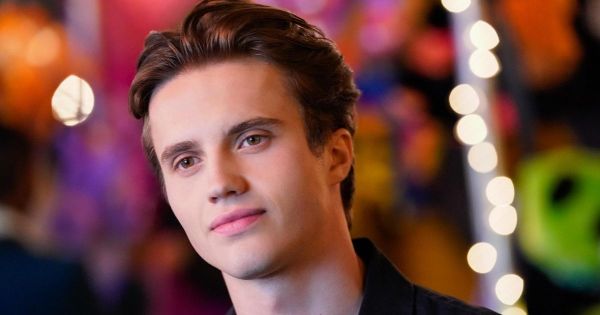 Victor likes Benji Campbell, who is played by George Sear. He is the lead singer of a band called Sticky Beaks. He is also the assistant manager at Brasstown Coffee Company, where Victor starts to work. Benji is openly gay, unlike Victor, but that doesn't mean his life has been easy.
Benji had a hard time with his drinking problem before he told his family. He hit his father's car at a Wendy's when he was drunk, which led to his driver's license being taken away. Benji starts going to AA meetings after he gets his life together. He is kind and a real romantic, and even though his relationship with Victor has its ups and downs, it is still a cute love story.
Isabella Ferreira as Pilar Salazar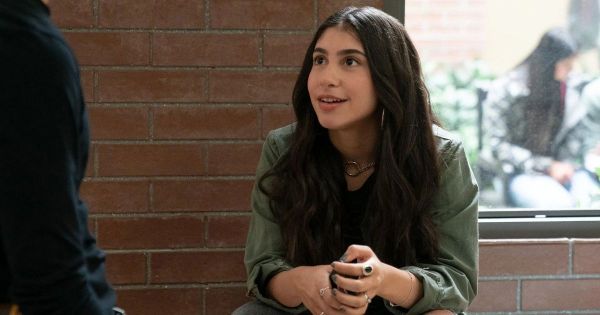 Pilar, who is played by Isabella Ferreira, is the middle Salazar child and Victor's younger sister. She didn't like it when her family moved from Texas to Shady Creek, so she started acting out to rebel against them. Pilar is just like any other angsty teen girl. She gets her tongue pierced without her mom's permission, and she also starts dating Felix without telling her parents.
Felix couldn't pay his rent at the time, so Pilar helped him out by giving him the money she had saved up for a Billie Eilish concert. This shows that Pilar has grown as a person. Pilar and Victor are the perfect brother-sister pair, and it's always fun to see them together.
James Martinez as Armando Salazar
Armando Salazar is the father of Victor, Pilar, and Adrian, who are all played by James Martinez. When he found out that Isabel was having an affair, he beat up his boss. This got him fired, which was another reason why the Salazars moved to Shady Creek. Armando gets a job as the manager of their apartment building once they get to Shady Creek.
Even though Armando has worked hard to fix his relationship with Isabel, he still doesn't trust her and often gets jealous of her. Even though Armando was raised in a conservative family, he takes the news that Victor is gay better than Isabel and tries to accept Victor for who he is.
Mason Gooding as Andrew Spencer
In Love, Victor, Andrew Spencer, who is played by Mason Gooding, changes a lot as a person. Andrew is the captain of his basketball team, which is how he meets Victor. He's just like any other high school jock. He comes from a wealthy family, drives a pricey car, and picks on other kids at school. Andrew may not be the nicest person at Creekwood High, but he has a good reason for how he acts.
His father doesn't care about him except when he wants to show him off. Andrew is self-aware when he realizes that he needs to change some of his bad habits. As the show goes on, he starts dating Mia, who makes him feel better and brings out his best qualities.
Mateo Fernandez as Adrian Salazar
Mateo Fernandez's first big role is in the movie Love, Victor. He plays Victor Salazar's cute little brother, Adrian Salazar. Love, Victor really needs some humor, and Adrian provides it. Like his older brother, he has a personality that makes him easy to like. Victor is gay, but Adrian doesn't know that. He does find out when Benji accidentally names Victor when he and Victor's mom are fighting. Still, Adrian is a grown-up about the fact that his brother is gay. He accepts Victor for who he is.
Michael Cimino as Victor Salazar

The show's main character, Victor, is played by Michael Cimino. Love, Victor starts with Victor and his family moving to Shady Creek, Georgia. Victor is the oldest of three siblings. Victor goes to Creekwood High School and joins the basketball team. Soon, he becomes a big name in basketball. Victor starts dating Mia as he gets used to life at Creekwood High, but it's clear that he's having trouble with his sexual identity.
Victor and Mia break up in the end, and Victor starts dating Benji, who is out as gay. After he tells his school he is gay, Victor has to tell his family. This is a hard thing to do. When he finally gets the courage to tell his family that he is gay, things don't go as he had planned. But Victor is a good person who always listens to his friends and does his best to be a good person, even though he has made a few mistakes in his life.
Rachel Naomi Hilson as Mia Brooks
Rachel Naomi Hilson plays Mia Brooks, a popular student at Creekwood High who falls for Victor when he starts school there. Mia's life at home is not easy. Her mother is a free-spirited artist, and her father is always away on business.
On top of all the bad things that have been happening in her life, she sees Victor kissing Benji at the Spring Dance, which breaks her heart. But not everything in Mia's life is terrible. She gets over Victor in the end and starts dating Andrew, a student at Creekwood High School who has always had a secret crush on her.
Our Team DCS includes 5 different writers proficient in English and research based Content Writing. We allow them and encourage them to follow the Entertainment news all day long. Our posts, listicles and even the exclusives are a result of their hard work.