'Mai: A Mother's Rage,' a Hindi-language crime drama TV series on Netflix, is created by Atul Mongia. It tells the story of Sheel, a sweet woman who loses her daughter Supriya in a horrific hit-and-run accident. Despite the fact that the truck driver is apprehended and sentenced, she believes there is something fishy about the case and proceeds to investigate. She discovers the participation of incredibly powerful and deadly people as she digs deeper. Regardless of the dangers that lie ahead, Sheel vows to pursue justice for Supriya at all costs and sets out to find the perpetrators.
'Mai: A Mother's Rage,' a gripping story of a mother's quest to avenge her daughter that leads her into the dark world of political scams, holds the audience's attention until the very end. Sakshi Tanwar, Raima Sen, and others give outstanding performances, bringing the story to life. Now, without further ado, let's talk about the show's unexpected ending, which offers a lot to think after a fast recap! WARNING: SPOILERS AHEAD.
Mai: A Mother's Rage Recap
Sheel Chaudhary is a nurse at Geeta Bhawan, an old age home in Lucknow, where she works as a middle-aged lady. Supriya, her non-speaking daughter, is a doctor and a stand-up comedian. The small child is hit by a truck one day and dies on the spot in front of her terrified mother. The driver is apprehended by the cops and sentenced to prison for drunk driving, but Sheel notices something fishy about the whole situation. Despite her family's cautions, she decides to look into the situation and follows the driver's wife and son.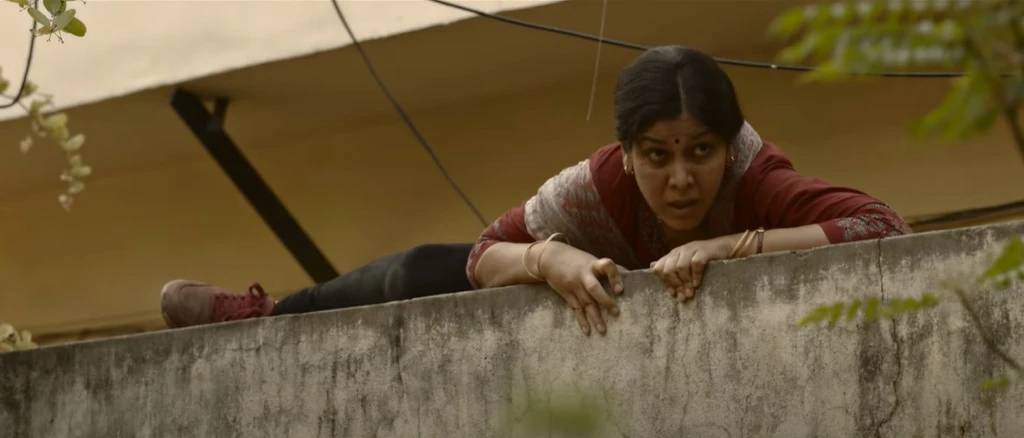 Sheel learns that the boy was able to get into a prestigious school thanks to the support of politician Jawahar Vyas, whose mother she looks for at Geeta Bhawan. Sheel brings Jawahar to the old age home late at night to question him by lying about his mother's health. He tries to attack Supriya when he finds she is her daughter, but she injects him with a tranquilizer. Jawahar dies of a heart attack after informing Sheel that he isn't the one responsible for her daughter's death.
Sheel rushes to dispose of the body, shocked at what she's done, but is caught on surveillance by Jawahar's henchman Prashant and his boyfriend Shankar. Prashant, on the other hand, unexpectedly assists her in concealing her involvement as a result of a previous favor she performed for him. Later, he escorts Jawahar's mistress to the body, making it appear as if it were a special forces battle. An outraged Neelam demands that everyone seek for a crucial crypto key that the politician possessed, which gave him access to businessman Goyal's bank account.
Jawahar is accused of assisting Goyal in a big medical scam and assisting him in transferring unlawful funds from Gujarat via human couriers. The crypto key is required to access the account that holds the funds, therefore Neelam is on a mission to locate it. Sheel reveals to Prashant that she mistakenly discarded the crypto key and can guide them to it in exchange for information on Supriya's killer as her men begin their search.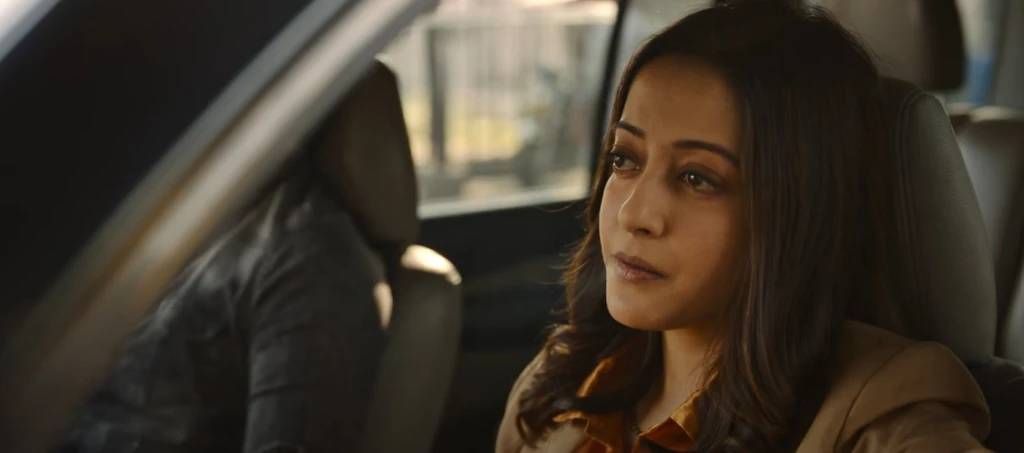 Prashant and Shankar take Sheel to the medical waste plant and find the key, but they are intercepted by Neelam's right-hand man Keshav. Sheel knocks him out in the ensuing brawl and tries to extract information from him while imprisoning him in an abandoned house. Keshav first refuses to reveal anything, but when pressed, he eventually gives in and admits to Neelam's role in Supriya's murder. He admits that the latter was a witness to the con, and as a result, Neelam offered her money before killing her.
Meanwhile, due to Sheel's mysterious absences, matters within the Chaudhary household become complex. While her husband, Yash, drifts away from her, his elder brother and wife voice their displeasure with her actions. Sheel was forced to give her son Anchit away to them, and she hasn't been able to handle her grief to this point. She also discovers that Supriya had a boyfriend, Farooque, a married Special Forces officer who is investigating the fraud. They split up because his wife refused to grant him a divorce, leaving Supriya to face with Neelam's threats on her own.
Farooque and his colleagues soon amass enough evidence to arrest Neelam, but things become tricky when Mohandas, Jawahar's notorious twin brother, arrives. Sheel installs the crypto key at Neelam's residence and frames her for the murder of her lover, seeing his determination to find Jawahar's killer. She also transports Keshav to the old age home's cold storage with the help of her friend Kalpana, and unsuccessfully attempts to kill Neelam. Fortunately, Mohandas discovers the key and vows to assassinate his brother's mistress, but Farooque apprehends Neelam and persuades her to testify in exchange for immunity.
Mai: A Mother's Rage Ending: Who Killed Supriya?
Neelam, who is being held in a safe house, insists that the police locate Keshav and grant him amnesty before she testifies. Meanwhile, Prashant, Shankar, and Mohandas attempt to silence her before she has a chance to speak up. Shankar is seriously injured after a failed assassination attempt on Neelam, but Sheel heals him and joins forces with them to avenge Supriya's murderer. Sheel delivers Keshav to the Special Forces while Neelam is taken to another safe place.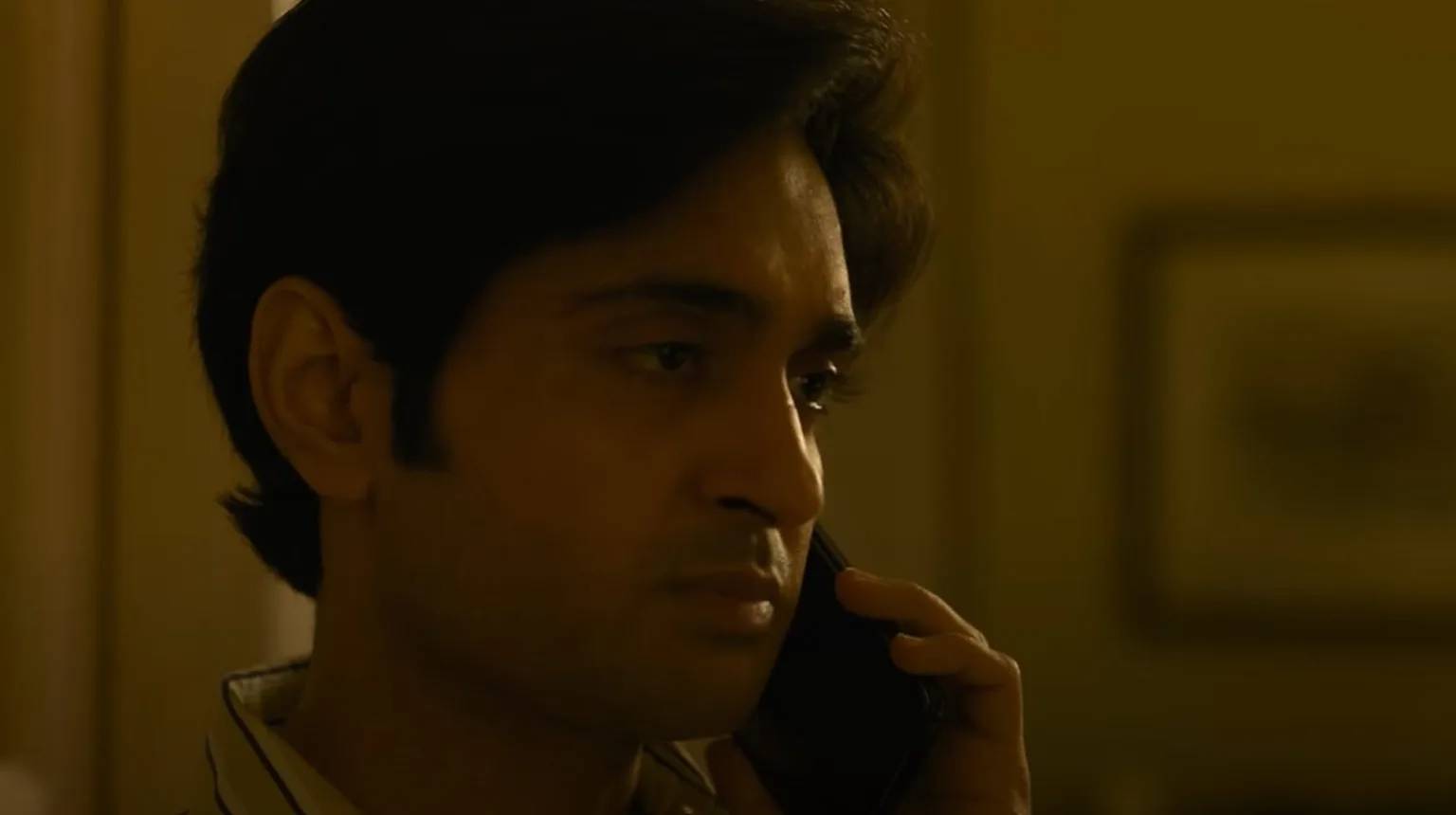 Sheel sends Neelam a poisoned asthma inhaler as she begins to record her evidence, and she dies as a result of using it. Farooque and his men have been suspended, and the investigation has been closed, with their key witness deceased. In other news, Prashant gets named as Goyal's new associate, precisely as he had hoped. He thanks Sheel for saving Shankar and assisting him in achieving his objectives, and he vows to assist her whenever she needs him. Supriya returns home, relieved that she has gotten Supriya the punishment she deserves, only to be ambushed by Keshav, who has eluded the cops.
Sheel kills Keshav and goes to Prashant to dispose of his body, but she overhears him conversing with the widow of the driver who killed Supriya. In a surprising twist of events, it is revealed that it was Prashant, not Neelam, who ordered the hit on Supriya and then lied to Sheel the entire time because of his heinous intentions to take Jawahar's position. Sheel, stunned yet enraged, begins plotting her next move to eliminate Prashant for betraying her and murdering her daughter.
Our Team DCS includes 5 different writers proficient in English and research based Content Writing. We allow them and encourage them to follow the Entertainment news all day long. Our posts, listicles and even the exclusives are a result of their hard work.