While Maribel Ramos' murder is well covered in Blumhouse Television's Worst Roommate Ever, certain information regarding her roommate and murderer, K.C. Joy, is omitted. Maribel Ramos, a CSU student and veteran of the army, vanished after failing to show up for a number of significant activities; her death was discovered around two weeks later. Soon after, Kwang Chol "K.C." Joy was detained, and the Netflix original film Worst Roommate Ever does some light investigation into the identity of the real murderer.
Ramos responded to Joy's Craigslist ad for an Orange, California roommate, and they eventually became friends. They grew close over the course of the following 18 months, but Ramos' sister claimed in Worst Roommate Ever that K.C. Joy desired more than just friendship. Ramos was reported missing following a contentious rent dispute in which Ramos informed Joy that he must vacate their flat. "If he couldn't have her, no one was going to have her," said Scott Simmons, a deputy district attorney for Orange County.
Although K.C. Joy was the police's top suspect from the start, they initially lacked sufficient proof against him. That changed when a surveillance team saw Joy looking online for satellite pictures of a remote area where Ramos' body was later discovered. He was found guilty of second-degree murder and given a 15- to life-in-prison sentence. The Netflix series Worst Roommate Ever stops there, but here is everything about K.C. Joy that is omitted.
K.C. Joy's Life Before Meeting Ramos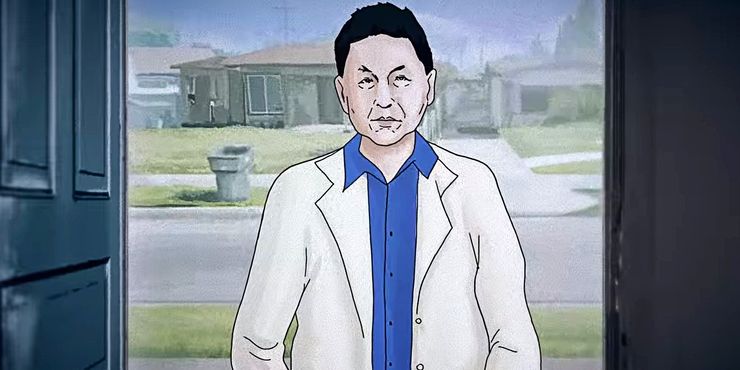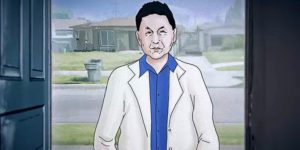 Because there isn't much information available regarding K.C. Joy's past, Worst Roommate Ever doesn't go into great detail about his life before meeting Ramos. According to the Netflix documentary, Joy left Tennessee for California after his life there began to fall apart. He had lost his job, lost both of his parents, and had a contentious argument with his sister over an inheritance. When Joy's sister was contacted by Worst Roommate Ever, she explained that he had a terrible temper and that it frightened her so much that she obtained a restraining order against him. Joy had lost contact with everyone when he first met Ramos. He didn't seem to have any acquaintances, and the majority of his social interactions in California were accompanying her to gatherings.
K.C. Joy immigrated to the country as a young child and journeyed across it several times before landing in California. Joy's prior residence in Tennessee is mentioned in Worst Roommate Ever, and Whitepages also provides addresses for a "Kwang Chol Joy" in Mississippi and Missouri. K.C. Joy may have travelled around so frequently to get out of horrible circumstances he had put himself in if his fury was as nasty as his sister reported. It seems that his sister is still residing in Knoxville, Tennessee.
K.C. Joy Wanted A Retrial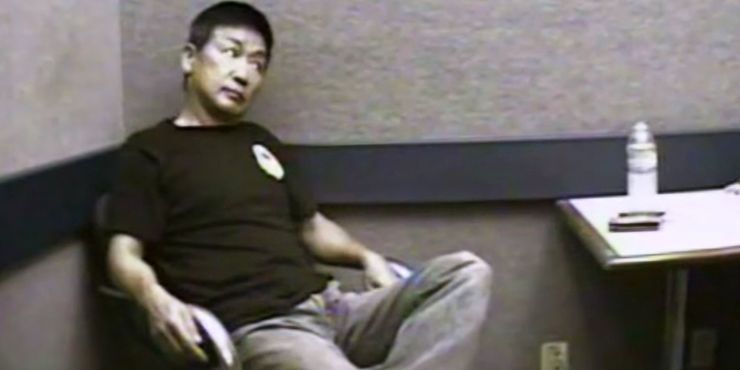 K.C. Joy entered a "not guilty" plea during his trial and has upheld his innocence ever since. He argued that there wasn't any solid evidence against him in letters to the judge and other outlets throughout the course of the trial. Instead of filing an appeal, he argued for a new trial, saying (via MEAWW), "They conducted around seven searches of my apartment. No DNA. Not a single print. No indications of wrongdoing or anything." The difficulty of finding information in Worst Roommate Ever is explained by the fact that police struggled to find any physical evidence that directly connected him to the crime. It was only after Joy demonstrated that she had precise knowledge of the body's location that police were able to make an arrest. Joy's arguments failed to sway the court or Ramos' family, and his petitions for a new trial were turned down. He is still detained in the Soledad, California, Correctional Training Facility and will be eligible for parole in February 2023.
K.C. Joy's Defense Claimed Ramos May Have Been Suicidal
Worst Roommate Ever omits another aspect of the trial: K.C. Joy's legal team suggested Mirabel Ramos might have been suicidal. Joy's defence attorneys said that there was no proof he had committed the murder and that Ramos herself might have been to blame for her demise because the placement of the body was the key piece of evidence against him. They claimed Ramos was prone to paranoia (via NBC Los Angeles). She had earlier called 9-1-1 to report feeling threatened during a dispute with her roommate, and she had since been sleeping with a machete to defend herself, according to the Netflix documentary. Ramos was drinking the night of the phone call, and the defence attempted to argue that she had a drug or alcohol addiction problem and might have been a threat to herself. They contended that she might have committed suicide or died of a medical condition, allowing K.C. Joy to dispose of the body later in a panic. The improper disposal of a body will be established here to constitute the crime, his attorney continued. The court evidently disagreed, though.
Ramos' Cause Of Death Was Never Determined
The absence of solid proof regarding Maribel Ramos' cause of death made it even harder for detectives to conclusively link the crime to K.C. Joy in the Netflix series. Nearly two weeks after she vanished, her body was discovered in Modjeska Canyon in the Santa Ana Mountains. By that point, it had become so decomposed that it could only be identified via dental records. It was hard to determine Ramos' cause of death due to his state of decomposition. Ramos may have been smothered in her sleep, according to Worst Roommate Ever, as there were no indications of a struggle other than the scratches on K.C. Joy's arms. There was also barbed wire at the location where her body was discovered, but it is unclear how long it had been there and whether it had any bearing on how she died. Sadly, no one will ever be able to say with certainty how Ramos passed away.
K.C. Joy Is Writing A Book

K.C. Joy's book-writing endeavours are not mentioned in Worst Roommate Ever. Suspect, Guilty Until Proven Innocent is the title of a book on his experiences that K.C. Joy revealed to Eyewitness News. The book's title, which plays on America's presumption of innocence doctrine, gives the impression that it will be critical of the court system while also reinforcing the author's claim of innocence. "Family wants me to apologise, but I cannot apologise for something I haven't done," he said after his sentence. There isn't much information on the project, but Joy's account of the events leading up to Ramos' death, which he has had plenty of time to complete, will probably be extensively detailed in the book. Joy might use the book to highlight how much he liked Ramos and explore more of their friendship from when they shared a home than the Netflix documentary series did.
It's also possible, however, that Worst Roommate Ever's K.C. Joy will have softened on his stance of denying any guilt and decide to incorporate aspects of his legal defense's arguments — mainly, that being the one to dispose of Ramos' body didn't necessarily mean he was also the reason she was dead. It's unlikely, though not impossible, that the book will finally include some sort of apology to Maribel Ramos' family.
Being a binge-watcher himself, finding Content to write about comes naturally to Divesh. From Anime to Trending Netflix Series and Celebrity News, he covers every detail and always find the right sources for his research.