Married at First Sight Season 14 Reunion : Who Is Still Together? MAFS Couples Now
Married at First Sight, a famous reality TV show on Lifetime, has completed its 14th season, culminating in a two-part reunion that aired its first half yesterday, on May 18. Season 14 debuted in January of this year, and it followed five couples who were matched by relationship experts before getting married (…at first sight) and spending eight weeks together to get to know one another and build a relationship before Decision Day forced them to choose whether or not to stay together.
Jasmina and Michael, Katina and Olajuwon, Lindsay and Mark, Noi and Steve, and Alyssa and Chris were among the five couples who competed in MAFS Season 14 in Boston. Each pair had their ups and downs during the season, but only a few could stand the test of time (and lack of cameras). What happened to each pair during the action-packed reunion special? Which couples stayed together and which called it quits for good?
Spoilers for the Season 14 Married at First Sight reunion (Part 1) ahead
Alyssa & Chris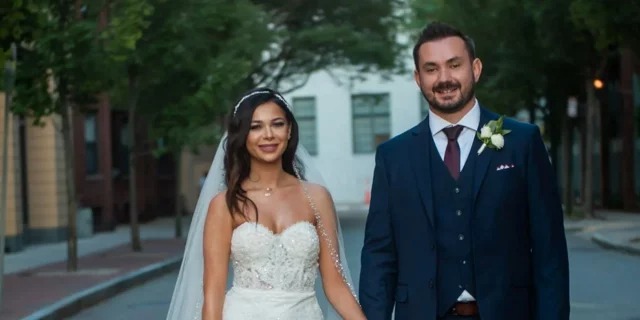 Alyssa and Chris were the only couple to fail to make it past Decision Day, lasting barely two weeks together before completely splitting apart. After all, you know something's wrong when you only go on your honeymoon because you were told it was essential for the performance (as was the case for Alyssa, who also repeatedly bad-mouthed Chris on camera). The ex-couple insisted that splitting up was the right option, and we have to agree because it was evident from the start that the two weren't physically, spiritually, or emotionally compatible.
Jasmina & Michael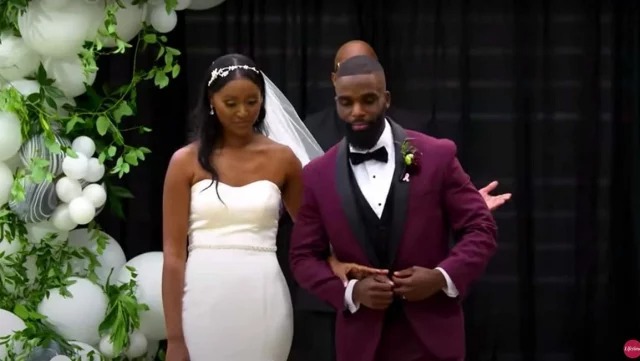 While these two did make it past Decision Day, their reunion proved that even getting there was a challenge. Due to early miscommunications, Jasmina and Michael spent the first month of their marriage in a stilted limbo, barely conversing. When the couple was forced to be vulnerable with one another in a couples' exercise, things improved, but it turned out that this change of heart wasn't enough to keep them together in the long run. Following Decision Day, the two recognised they weren't putting in the same amount of effort in their relationship, and Jasmina admitted to seeing Michael as a friend rather than a romantic partner. The exes are back in the dating pool, and there doesn't appear to be any animosity between them.
Katina & Olajuwon
Katina and Olajuwon, another pair who made it past Decision Day, came to the programme with opposing goals: Katina wanted to work and finish school, while Olajuwon wanted a "traditional" wife who would cook and clean at home. While many admirers condemned Olajuwon's condescending demeanour and treatment of his new wife on Twitter, Katina continued to believe in him. Regardless of what the audience thought, the two appeared to be in good spirits at the reunion, as seen by Olajuwon's readiness to accept his previous faults and reaffirm their love with a new (and fairly enormous) ring.
Lindsay & Mark
Lindsay and Mark had a good start, but as their relationship progressed, more issues surfaced. Mark didn't like his ex-excessive wife's bluntness, and Lindsay thought he acted differently when the cameras were on. Things appeared to quickly go south once the two moved in together, as they fought more and ran into different roadblocks that further tore the relationship apart. Despite the fact that Lindsay and Mark made it past Decision Day, they are currently divorced and, based on the reunion, did not separate as friends.
Noi & Steve
The pair who appeared to have the best chance of staying together on Decision Day is still married! While Noi is not yet known as Noi Moi, she appears to be on the same page as her husband in other areas after discussing some of her concerns about Steve's financial condition and stability (worried provoked by the fact that Steve does not currently have a full-time job). They now spend the most of their time together and are considering starting a family within the next year.
Married at First Sight: "Boston Reunion, Part 2" airs on Lifetime on May 25 at 8/7c.