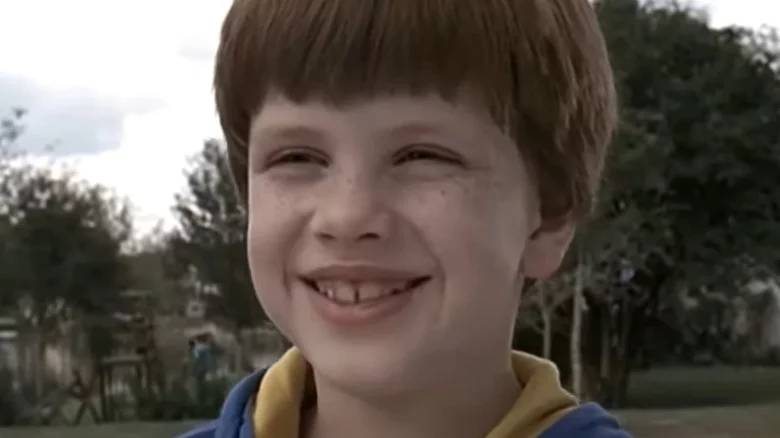 What Happened To Problem Child's Actor Michael Oliver? What Is He Doing Now?
"Problem Child," which was released in the summer of 1990 after a rocky production, overcame the odds to become Universal's most lucrative film of the year. Despite receiving a drubbing from reviewers (film still has a 0% Rotten Tomatoes rating), this crude comedy about a couple who adopt a difficult child grossed $53.4 million domestically, a significant figure at the time. "Problem Child 2" was released in 1991, followed by "Problem Child 3: Junior in Love" in 1995.
The "Problem Child" films didn't have a lot of laughs, but they did a lot of good. Director Dennis Dugan told The Hollywood Reporter that the late John Ritter fell in love with his future wife Amy Yasbeck while working on the first film. Screenwriters Larry Karaszewski and Scott Alexander, who later collaborated on "Ed Wood" and "The People vs. Larry Flynt," used it to launch their careers. It was also a stepping stone for Dugan, who went on to work with Adam Sandler on a regular basis. He directed "Happy Gilmore," "Big Daddy," and the "Grown Ups" movie, among others.
But what about the actor who played Junior, the rambunctious adolescent who inspired the film? After "Problem Child 2," Michael Oliver stayed silent (he didn't return for the third instalment), but he has emerged in recent years. What is his current situation? And how does he appear now that he's reached adulthood? Continue reading to discover out.
Junior is based on a real child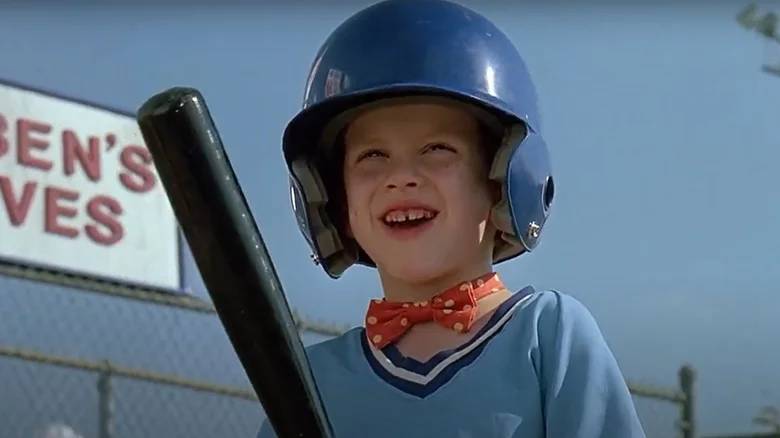 "Problem Child" is based on a genuine story, believe it or not. The Los Angeles Times ran an article in 1988 about a couple who was suing an adoption agency because the child they brought home had serious behavioural disorders. Several screenwriters, including Larry Karaszewski and Scott Alexander, were drawn to the story (which originally titled "An Adopted Boy – and Terror Begins"). Everyone was pushing it as a horror movie, according to Gilbert Gottfried (who plays Igor Peabody, the adoption agent in "Problem Child") on his podcast. They were the only ones who saw the story's potential for amusement.
Karaszewski and Alexander were freshmen housemates at USC when they initially began writing together. They were enthused about "Problem Child," which was only their second screenplay together. On The Crime Story Podcast with Kary Antholis, Alexander commented, "We believed we had a really excellent script, but it got altered and dumbed down." "We started feeling sorry for ourselves," says the narrator. They became synonymous with the film, as did Michael Oliver, the film's young star.
Life after Problem Child is good for Michael Oliver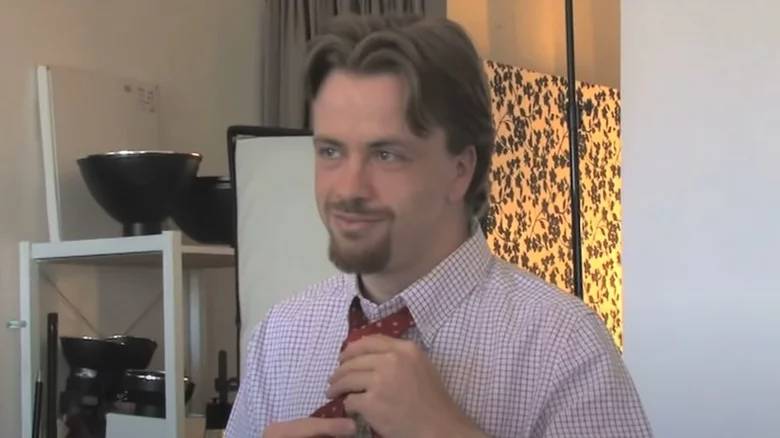 After "Problem Child 2," Michael Oliver seemed to vanish, yet it wasn't the last time he worked in Hollywood. In 1991, he starred on the sitcom "Drexell's Class," as well as "Platypus Man," another TV comedy. Later, he appeared in uncredited roles in films such as "Forrest Gump" and "Eraser." In the later film, which was released in 1996, he played a Russian adolescent. Since then, he hasn't appeared in anything, but that's fine with him.
Oliver is now in his forties and is a content man. "I cherish some peace and quiet after being forced into the spotlight as a child," he stated at a reunion event (via People).
"I am grateful and always will be for the experiences. I'm actually quite happy with my life the way it is today. I have a decent job. I work hard. I have a beautiful girlfriend. We have three cats and a hamster. It's a nice, quiet existence. I like it."
Macaulay Culkin wanted Michael Oliver's role

Gilbert Gottfried and future "Seinfeld" star Michael Richards, who plays Junior's serial murderer pen pal, got significant breaks in "Problem Child." It was also a significant break for Michael Oliver, who was previously unknown. However, he wasn't wholly inexperienced. "Obviously, 'Problem Child' was the big break, but I was acting before that," he told 22 Vision. "I did a 30-second commercial for Chevron, and that's how 'Problem Child' came about." The commercial was so good that he beat out another up-and-coming kid sensation, Macaulay Culkin, for the role.
Junior was offered to Culkin (who would go on to star in "Home Alone," which was released the same year as "Problem Child"), but he didn't fit the bill. "No disrespect to Macaulay," casting director Valerie McCaffrey said, "but he just didn't connect with the content." "A commercial came on after I switched on the television. I finally dialled my workplace and said, "Find out who that boy is!" We knew right away when we met him that he was going to be hired for this part."
Michael Oliver became good friends with Ivyann Schwan

After the first "Problem Child" film's commercial success, a sequel was rushed into production and released the following summer. Junior got a female brat companion this time, Trixie, played by Ivyann Schwan, who became his accomplice in crime. The gross-out humour was amplified by screenwriters Scott Alexander and Larry Karaszewski, who wrote a famous scene in which a group of youngsters puke their guts out on an amusement park ride. However, by this point, both authors were becoming dissatisfied with the way the films were turning out.
On The Crime Story Podcast with Kary Antholis, Karaszewski remarked, "We basically worked on 'Problem Child 1,' 'Problem Child 2,' [and] it wasn't really a nice situation." "They made a lot of money and had a lot of success. However, the difficulty was that these weren't the kinds of films we wanted to do." "Problem Child 2" had the same low Rotten Tomatoes score as the first film (only 8%), but one good thing came out of it: Michael Oliver and Ivyann Schwan grew incredibly close. "Since then, she and I have been absolute best friends," Oliver told 22 Vision.
Michael Oliver still misses John Ritter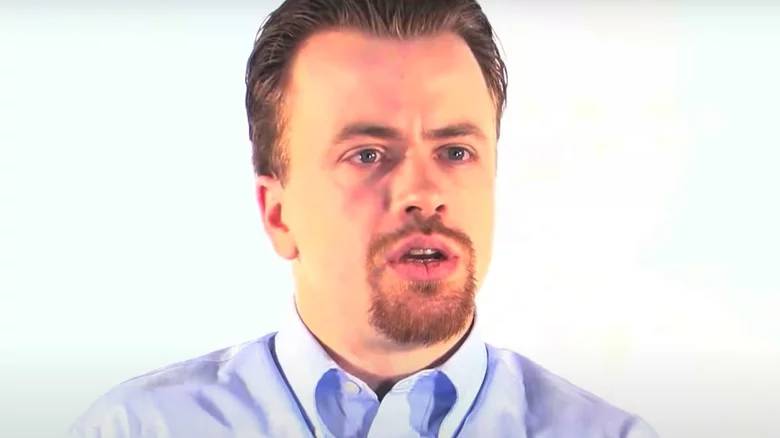 While none of the "Problem Child" films are considered masterpieces, they have become adored in a so-bad-they're-good kind of way. In 2019, Cafe Mom named the first film to its list of "ideal family night flicks," while in 2022, Reel Rundown complimented it for its "heartwarming theme." Writers Scott Alexander and Larry Karaszewski grew to appreciate their roles as series creators; director Dennis Dugan has no remorse; and John Ritter and Amy Yasbeck are unlikely to have regretted filming the film, given that they fell in love and married happily.
Michael Oliver is enjoying a regular, happy life away from the industry, unlike many other child stars who ended up broke and in a horrible situation — but he still loves his background as the face of the "Problem Child" brand. He took part in a then-and-now picture with his former castmates to pay tribute to John Ritter, and he caught up with some folks he hadn't seen in years. He told 22 Vision, "It's really amazing to be able to reconnect, [they're] just great individuals to work with." "I wish I could have spent more time with John before what happened. It's a horrible situation. I adore him and miss him terribly."
The director created a fun environment for Oliver

On the 25th anniversary of the picture, he spoke with The Hollywood Reporter "Dennis Dugan, the director of "Problem Child," disclosed that he leapt on a table and told Universal executives, "You're looking at me like I'm f****** nuts, and this is what we want." This is the kind of anarchy we seek." Three hours later, he received word that he had been hired. Dugan also succeeded in getting John Ritter cast in the film. They had previously collaborated and were friends, but the studio was hesitant to hire a TV actor at first. They were looking for "someone more famous," according to Dugan. Regardless, the director gave Ritter the script, and the studio would eventually come around.
Dugan was never a critical favourite, and most of his work, particularly the "Problem Child" pictures, was panned by critics. Despite this, the first "Problem Child" film was a financial success and served as a solid springboard for a successful Hollywood career. On the "Problem Kid" films, he did an excellent job of creating an environment in which child actors could feel at ease and have fun. Michael Oliver told 22 Vision that he had a great time working with his young coworkers. He remarked, "I remember hanging out with the kids on site, Colby [Kline] was a lot of fun to hang out with."
Universal sued Michael Oliver over money demands

A $80,000 talent fee was agreed upon when Michael Oliver joined up for "Problem Child 2." Then, just before the shoot, Oliver's mother demanded that her son be paid $500,000, threatening to pull him out of the film if he didn't get it. Universal agreed to the amount and paid him half up front since without Oliver, the film would not be made and they would be out $4 million. Universal would later sue Oliver, so that wasn't the end of it.
In court, Oliver's mother was referred to as a "professional stage mother" and a "extortionist" (via Variety). Universal attorney Shinaan Krakowsky claimed, "She used her kid as a weapon by refusing to let him participate in 'Problem Child 2' unless Universal Pictures agreed to enhance his salary." Oliver, who was 11 at the time, gave a brief testimony during the trial. According to the Associated Press, the jury ruled in favour of Universal, and Oliver's family was forced to repay the company $170,000.