The gruesome 1998 murder of Rita Politte sent shockwaves across the Missouri community of Hopewell. But how her teenage son, Michael, was convicted of killing mom stunned everyone to the point of extreme surprise. The terrible case is presented to viewers in "48 Hours: The Case Against Michael Politte," which also shows how the police narrowed in on the young man and ultimately caused him to spend the majority of his life in prison. In addition, it explores the accused's nearly 20-year quest to demonstrate his innocence. Here is what we discovered if you want to learn more about this case in general or where Michael is right now.
Who is Michael Politte?
In Hopewell, Missouri, Michael Politte, then 14 years old, resided with his mother Rita Politte in a mobile home. She and his father, Ed Politte, had recently divorced, and their two elder children, Chrystal and Melonie, were also raised by the former marriage. Michael would spend time at both of his parents' homes, and on December 4, 1998, he made the decision to ask Josh SanSoucie, a classmate, over for a sleepover while he was home alone at his mother's. Around midnight, Rita, who worked at a nearby pub, arrived home, and she and the boys quickly retired to their rooms for the evening.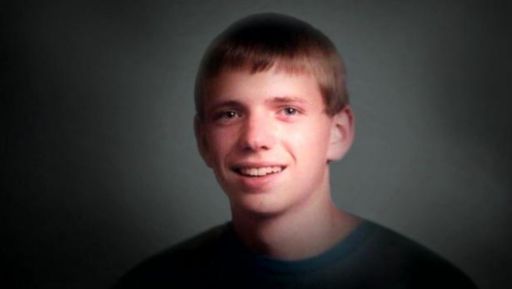 But on December 5, 1998, at 6:30 AM, Michael and Josh discovered a smoke-filled caravan house as they opened their eyes. Michael tried in vain to put out the fire with a garden hose and called out to Rita as the latter hurried outside to inform the neighbours. He rushed to her room when he didn't hear anything back and was horrified to find her laying bloodied on the floor with a fire waist-high. When the investigators arrived on the scene, they came to the conclusion that Rita had been set ablaze and had suffered blunt force trauma to her skull.
As the only people in the house besides the victim, Michael and Josh were subjected to tiresome police questioning in the days that followed. For a brief period, Ed Politte was thought to be a suspect because of a recent argument they had had about Rita's monetary award that the court had ordered him to pay her. However, his claim that he was at work was verified, and attention returned to Michael.
The police asserted that the teenager's version of his mother's death contained inconsistencies and that he shown very little emotion in resp onse to her passing. In addition, Josh is said to have informed the police that he once woke up in the middle of the night to discover Michael gone from the bed. Additionally, it was claimed that the 14-year-old's shoes had petrol on them; fire investigators had claimed that an accelerant had started the fire.
Michael was detained and accused of killing his mother based solely on this evidence and the results of a failed voice stress test. When he went on trial in January 2002, the juvenile detention centre testified that he had confessed to killing Rita in a suicide attempt while he was being held there. Michael, however, denied this assertion and thought his remarks had been misinterpreted. Sadly, he chose not to give a witness statement, and three days later he was found guilty of second-degree murder and given a life sentence.
Where is Michael Politte Today?
Michael insisted on being innocent even after the court found him guilty of killing Rita and tried to support this claim. As a result, he wrote to the Midwest Innocence Project and the MacArthur Justice Centre in about 2007 asking for assistance in getting his conviction overturned in court. He began the process of regaining his freedom with the help of his committed solicitors, but the going was far from easy and there was little progress for several years.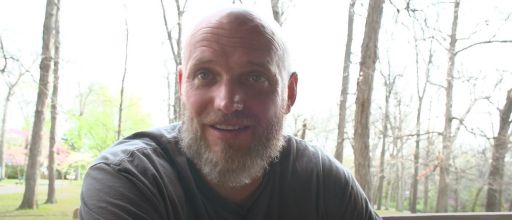 Michael ultimately discovered some hope in 2021 when Missouri established a legislation giving juvenile criminals a second chance, about twenty years after he first lost hope. In order to prove the police investigation into Rita's murder was flawed, biassed, and deviated from scientific logic, his legal team filed a petition with the court. They had crime lab data to support their claim that the accelerant on Michael's shoes was not petrol but rather a chemical like to that found in shoe adhesives. They also disputed the idea that an accelerant started the fire.
Michael and his group also questioned the police's justification for their accusations, which were based on his alleged lack of emotion during the investigation. They contended that a vocal stress test is not admissible in court and that it is typical for a youngster that age to react silently to distress. In addition, Michael included a few suspects in the petition who he thought might have killed his mother.
Michael finally received parole in February 2022 after a protracted battle, and he was released from Jefferson State Correctional Centre in April of the same year. He now hopes to resume his normal life and have his conviction overturned because, despite being a free man, the court continues to hold him responsible for the murder of his mother. According to accounts, he is now a resident of St. Louis, Missouri, where he is supported by his family in his ongoing search for his mother's assassins. Since then, the authorities have renewed their investigation into Rita's murder.
Our Team DCS includes 5 different writers proficient in English and research based Content Writing. We allow them and encourage them to follow the Entertainment news all day long. Our posts, listicles and even the exclusives are a result of their hard work.