The documentary 'Queenmaker: The Making of an It Girl' on Hulu, directed by Zackary Drucker, focuses on the lives of those involved in New York high society in the 1990s and 2000s. Along with the well-liked socialites, it focuses on bloggers like Morgan Olivia Rose, who chronicled events in New York's exclusive community through her blog, "Park Avenue Peerage." She had no idea how much the event would alter her life, as the process was anything but easy. Here is everything we know about Morgan's current whereabouts if you're interested!
Who is Morgan Olivia Rose?
Morgan Olivia Rose, formerly known as James Kurisunkal, founded the website Park Avenue Peerage, which dominated the field of internet reporting on New York's elite. But first nobody was aware of the identity of the guy who created the web site. Numerous people assumed that Tinsley Mortimer herself was the creator of the well-known blog because of the blogger's apparent admiration for the socialite. The New York Times's revelation of the blog's author's identity, however, put an end to the rumours.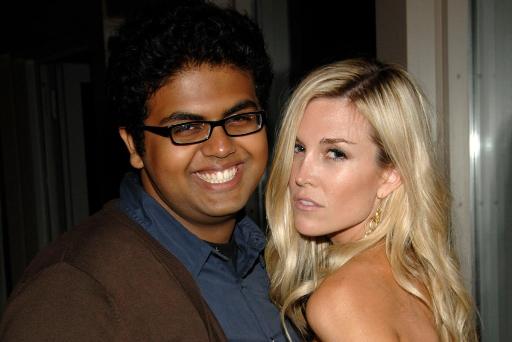 Morgan Tinsley Mortimer and Olivia Rose/James Kurisunkal are on either side.
It shocked many that Morgan, a freshman at the University of Illinois in Urbana-Champaign, Illinois, had produced reports that appeared to be the product of someone who was well-versed in New York's high society. In the summer of 2007, Morgan (who was then known as James) was granted the chance to intern for New York magazine as a result of her rapid ascent to stardom.
On July 11, 2007, Morgan, who was working as an intern in New York, had the chance to meet Tinsley Mortimer, a woman she greatly admired. The encounter was undoubtedly the high point of her life, and in the days that followed, the two stayed in touch for a considerable amount of time. In the meantime, Morgan herself had attracted attention and was covered widely, especially by sites like "Gawker."
View this post on Instagram
However, not everything was peaches and cream for Morgan, and she became aware that not everyone was pleased with the fact that she was an immigrant's child. She described how one of her supervisors used the N-word and made numerous offensive remarks to her while she was visiting the Hamptons in New York. The blogger left the world she had so much admired because of this and went back to Illinois. Shortly after that, she said goodbye to her readers and published her last article on "Park Avenue Peerage."
Following Morgan's summer internship, Casey Blakely, one of her undergraduate friends, said that the former blogger had taken up drug use. She had started to slim down and was madly in love with Tommy, her heroin dealer. Morgan admitted that she would pay him in advance by giving him a portion of her inheritance in advance. However, it soon became clear that Tommy was stealing her cash, which apparently totaled nearly $300,000. Philomena and Joseph Kurisunkal, Morgan's parents, ultimately forced to declare bankruptcy as a result of the incident.
Where is Morgan Olivia Rose Now?
Morgan revealed to the public through the Hulu documentary that she has had a transition and is happy with her identity. She said in the movie, "Now that I'm older, I see how two different people existed." "One of them was me, the other was James. Just needed some time and discomfort. The circumstance surrounding Tommy caused the former blogger's friendship with Casey to terminate. She and Tinsley also lost touch after Tinsley's role in "High Society." Regarding the socialite, Morgan admitted, "I felt like I was no longer important, and that was very hurtful." She was so dependent on me, and then it seemed like she just didn't give a damn.
View this post on Instagram
As of this writing, Morgan appears to be a sex worker who believes in American Divinity. Following her summer internship, she admitted in the Hulu documentary that she now regrets what she did, especially the suffering it caused her loved ones. Morgan, who is proud of her transexuality, has gained much more notoriety thanks to her role in the film. She doesn't appear to be writing professionally anymore, but it doesn't appear that she has lost her handwriting abilities.