The story of the rise of Research in Motion (RIM) and its most well-known product to date, the Blackberry mobile phone, is told in the biographical comedy film "Blackberry." The tale, which was directed by Matt Johnson, centres on RIM CEO Mike Lazaridis (Jay Baruchel) and his buddy and fellow RIM co-founder Douglas Fregin (Matt Johnson), who unsuccessfully try to sell Jim Balsillie (Glenn Howerton) on their PocketLink cell phone to him. However, when Jim ultimately loses his job, he pairs up with Mike and Douglas on the stipulation that they appoint him as co-CEO. The two pals accept his request. With Jim's business acumen, some rebranding, and insights, Blackberry becomes well-known. However, things start to go south for Jim and Mike as their opposing visions for the future of Blackberry start to collide.
When it comes to items that shorten processing times, the development of mobile phones has been a blessing. For office employees and other professionals who had fast-paced lives and had to be ready for work at strange hours due to globalisation, the Blackberry in particular has been a nice little device. Blackberry's QWERTY keypad and user-friendly interface satisfied this desire; as a result, many people would find it interesting to learn about the device's history. Here are a few more ideas we think you might enjoy if the movie's premise excites you. The majority of these films like "Blackberry" are available on Netflix, Hulu, or Amazon Prime.
Air (2023)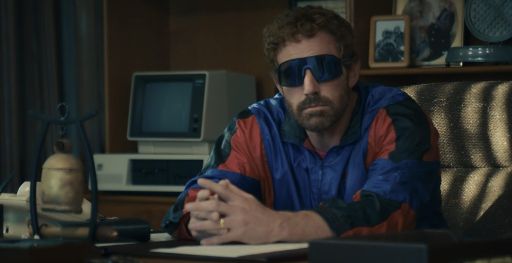 The central character of 'Air' is Nike's basketball talent scout Sonny Vaccaro (Matt Damon), who is tasked by marketing vice president Rob Strasser (Jason Bateman) and Nike co-founder and CEO Phil Knight (Ben Affleck) with finding a new basketball player to represent Nike's basketball division, failing which the division faces closure. In contrast, Vaccaro, ignoring the concerns of his superiors, watches Michael Jordan play and decides to convince him to leave Adidas. He even goes so far as to design a new line of shoes specifically for the basketball player. The movie, which was directed by Ben Affleck, has a similar plot to "Blackberry," with Mike and Douglas having to convince Jim to join them or risk going bankrupt.
Ford v Ferrari (2019)
James Mangold's sports drama film "Ford v. Ferrari" centres on the 1966 Le Mans race between the car manufacturers Ford and Ferrari in France. Henry Ford II (Tracy Letts) and Lee Iacocca (Jon Bernthal) appoint automotive designer Carroll Shelby (Matt Damon) and race car driver Ken Miles (Christian Bale) to create a race car to challenge the Italian racing team, Scuderia Ferrari. The rivalry between Ferrari and Ford, which sparked fresh revolutions in automotive design and production, is analogous to the fight in "Blackberry" between RIM and Palm Inc.
Pirates of Silicon Valley (1999)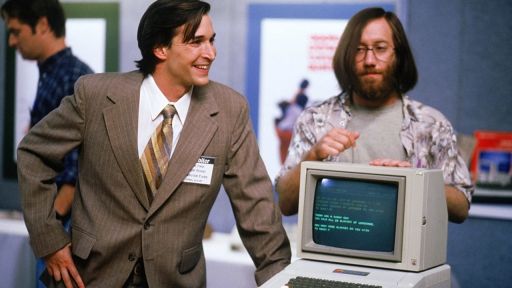 The growth of Steve Jobs (Noah Wyle) and Bill Gates (Anthony Michael Hall) as the creators of Apple and Microsoft, respectively, is portrayed in the television biopic "Pirates of Silicon Valley." The movie, which is divided into several time periods, follows Jobs and Gates separately as they occasionally collaborate with Microsoft and Apple and as one of them occasionally discusses what the other is working on. In a manner similar to how RIM is accountable for the creation of adaptable mobile phones for working professionals in "Blackberry," Martyn Burke's film "Pirates of Silicon Valley" depicts the founding and growth of two businesses that have significantly contributed to the advancement of computer technology.
Steve Jobs (2015)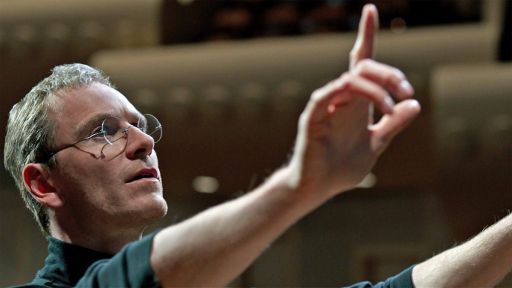 The film "Steve Jobs" tells the life story of the man who founded Apple and was at the vanguard of the digital revolution. The movie, helmed by Academy Award winner Danny Boyle, depicts Steve Jobs' (Michael Fassbender) life over the course of 14 years as he attempts to establish Apple by releasing three new devices into the market while dealing with issues in both his personal and professional lives. Similar to the argument between Jim and Mike in "Blackberry," Steve Jobs and Steve Wozniak's disagreement over the company's direction.
Tetris (2023)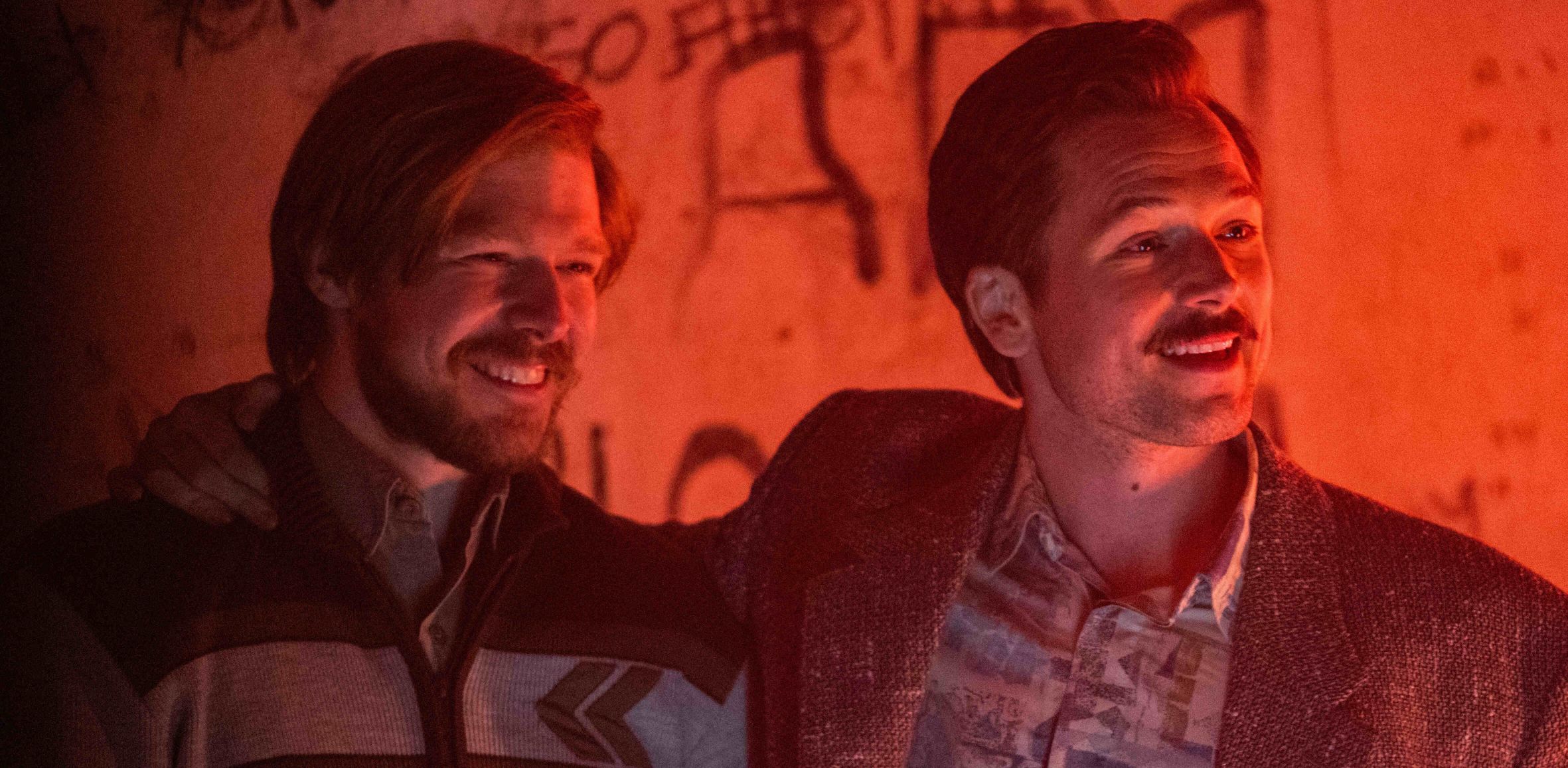 Jon S. Baird is the director of the biographical thriller "Tetris." It depicts the tale of businessman Henk Rogers (Taron Egerton), who finds Tetris in 1988 and becomes enamoured with it right away. In the midst of escalating Cold War tensions, Rogers, who travels the world to acquire the rights to new video games for consoles and handheld devices, makes it his mission to visit the USSR and persuade Tetris creator Alexey Pajitnov (Nikita Yefremov) to sell him the game's licence. While "Tetris" and "Blackberry" don't share many similarities, they are both films about one of the most important technological advancements in terms of human history and society.
The Founder (2016)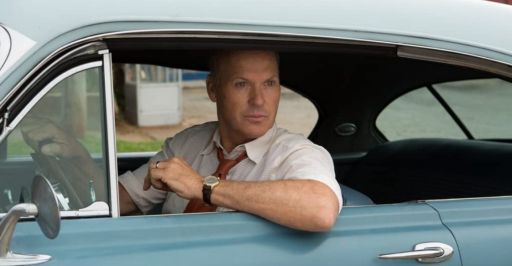 The creator, a film by John Lee Hancock, centres on Ray Kroc (Michael Keaton), who goes from being a milkshake machine salesman to becoming the company's creator by converting the effective McDonald's fast-food restaurant into a well-liked and lucrative franchise. Fans of "Blackberry" will be reminded of the way Jim put his own interests ahead of those of the firm, which ultimately caused the company to fail, by the way Ray forced the original owners to hand over control of the entire franchise to him.
The Hummingbird Project (2018)
Jesse Eisenberg's character Vincent Zaleski and his cousin Anton (Alexander Skarsgard) work for Salma Hayek's character Eva Torres, whose business the latter develops trading software for. Vincent proposes the idea to install fibre optic cables from the Kansas Electronic Exchange to the New York Stock Exchange in order to enable a new type of high-frequency trading (HFT), seeing an opportunity in reducing the time it takes for trading data to be transferred from stock brokerage firms to Wall Street.
When the cousins leave her job to work on their new project, it causes friction between her and the cousins because Eva is concurrently working on a similar initiative. The relationship between Vincent and Anton in Kim Nguyen's film "The Hummingbird Project" and Jim and Mike in "Blackberry" is very similar. In both instances, the former is the quick-talking marketing whiz who sells the goods, whereas the latter actually makes the thing.
The Social Network (2010)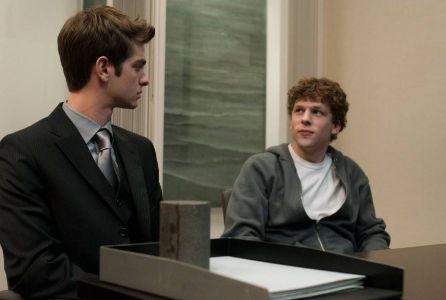 David Fincher's film "The Social Network" follows the development of Facebook and Mark Zuckerberg's (Jesse Eisenberg) struggle for ownership after the website's unbelievable popularity. Similar to "Blackberry," the movie is based on the novel "The Accidental Billionaire" by Ben Mezrich and centres on the greedy founders' unfair attempts to buy each other out of the business.
Our Team DCS includes 5 different writers proficient in English and research based Content Writing. We allow them and encourage them to follow the Entertainment news all day long. Our posts, listicles and even the exclusives are a result of their hard work.