With a cast lead by Zach Braff and Gabrielle Union, the latest Cheaper By The Dozen adaptation tweaks the familiar idea for newer viewers. The film centres around a couple who struggle to raise their multiple children from various marriages, as it has in earlier versions of the story. Each child has a unique set of problems that the unusual parents must overcome in order to keep their family together.
For fans of the family comedy genre, the Disney+ original is a perfect fit. Movies like Cheaper by the Dozen are ideal for family entertainment, with everything from parental escapades to life lessons.
Daddy Day Care (2003) – Stream On HBO Max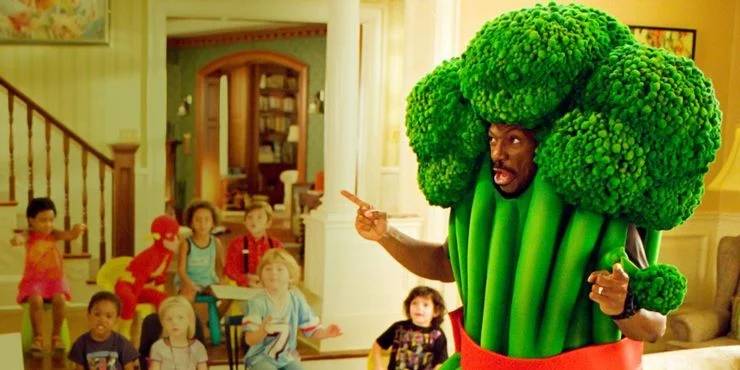 When two unemployed fathers open a childcare service to supplement their income, they face not only dealing with rambunctious children, but also rivalry from a strict competitor.
The film, like Cheaper by the Dozen, is anchored by Eddie Murphy and Jeff Garlin's humorous energy and depicts the hardships of raising children. To save the day in both cases, the protagonists use unusual parenting practices.
Fatherhood (2020) – Stream On Netflix

Fatherhood, a Netflix comedy-drama film based on a true event, covers the ups and downs of single fatherhood. After embracing the birth of his daughter, a recently widowed father must modify his life in order to accept the new obligations that life brings him.
Fatherhood is one of Kevin Hart's more dramatic films, and it's an emotional coming-of-age story for both the father and the daughter. Fatherhood is an excellent choice for viewers looking for a more emotional alternative to parenting after watching Cheaper by the Dozen.
Garden State (2004) – Stream On Amazon Prime Video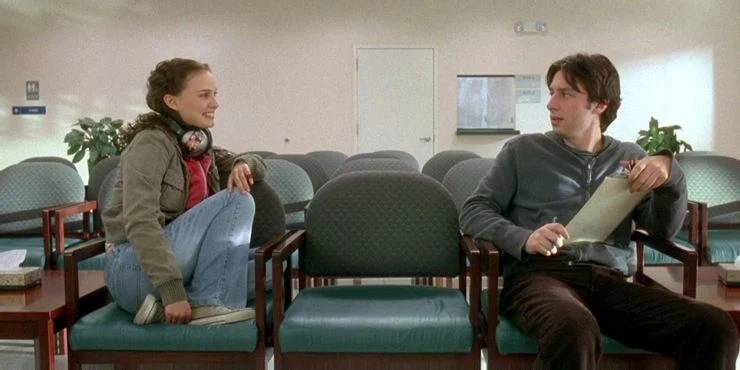 While JD in Scrubs may be one of Zach Braff's best performances, the actor and filmmaker has also shown his dramatic chops in films like Garden State, his directorial debut. Braff co-stars with Natalie Portman as a damaged guy who returns to his hometown for his mother's burial. As he confronts his sadness and poor connection with his parents, the trip turns out to be quite a journey of self-discovery.
As he contemplates the distance he shares with his father, Braff's protagonist carries a lot of emotional depth. In contrast to his lighter-hearted persona in Cheaper by the Dozen, he is more serious in this film. Both personas are fascinating case studies for Braff's acting; the one portrays him as a befuddled son, while the second portrays him as a conscientious dad.
Instant Family (2018) – Stream On Paramount Plus

The film stars Mark Wahlberg and Rose Byrne as a married couple who decide to adopt a troubled adolescent. When it's found that she has two additional siblings, the couple finds themselves in over their heads.
Instant Family is about a disorderly family, similar to the one depicted in Cheaper by the Dozen. Although the parents' and children's desires may collide on several occasions, the story ultimately leads to a beautiful conclusion. In the end, both films celebrate their contrasts in order to find common ground.
King Richard (2021) – Stream On HBO Max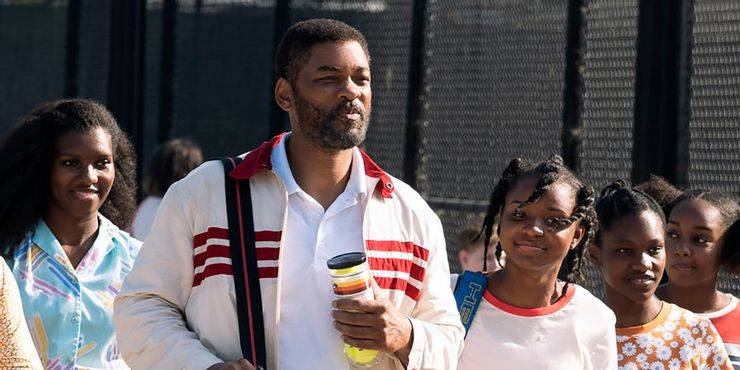 Some movie parents are kind carers, while others are harsh as nails. In his obsessive goal of making his daughters Venus and Serena Williams into future tennis stars, Will Smith's titular character in King Richard is a blend of both. The film chronicles the tennis players' childhoods and the influence of their parents, Richard Williams and Oracene Price, on their professional life.
The film doesn't shy away from examining the different parenting techniques that Richard and Oracene might have with their family of five children, which adds a touch of realism. Their goals are the same in the end, but their personalities lead to distinct outcomes. Cheaper by the Dozen, albeit with a more comedic style, depicts a similar scenario, with a family of 10 children producing all sorts of emotional issues for the two parents.
Little Miss Sunshine (2006) – Stream On Hulu

A healthy family film could be about a picture-perfect family or a dysfunctional one. Little Miss Sunshine is a good example of the latter. Her entire family embarks on an interstate road journey in order to take an upbeat girl to a beauty competition. As a result, the comedy-drama readily joins the pantheon of films with wonderful character development.
As everyone begins to address their darkest fears and insecurities, the journey proves to be life-changing. Cheaper by the Dozen demonstrates how family trips and interactions may have a positive impact on both parents and children. Similar topics are explored in Little Miss Sunshine, albeit with a more mature tone.
Mrs. Doubtfire (1993) – Rent On Vudu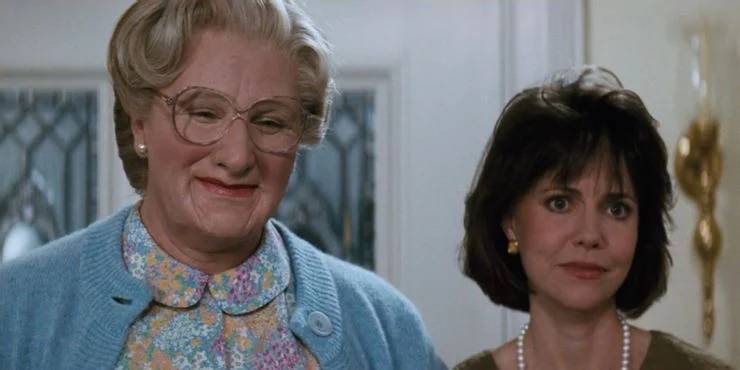 In Cheaper by the Dozen, the main protagonists are originally separated and have different children from their various marriages. Mrs. Doubtfire plays with traditional divorce clichés to depict a divorced father's frantic attempts to reclaim time with his children.
Robin Wiliams' protagonist, dressed as their nanny, engages in a series of funny escapades. Mrs. Doubtfire, despite being a 90s comedy that made audiences laugh heartily, also features melancholy parts that depict the tragic realities of divorce, providing as a counterpoint to feel-good parenting comedies like Cheaper by the Dozen.
Parenthood (1989) – Rent On Amazon Video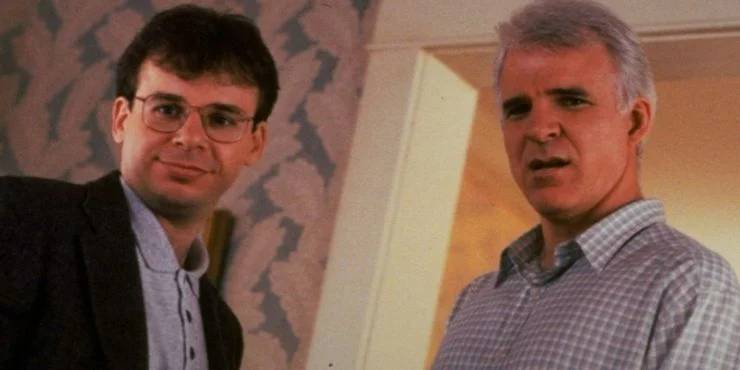 This 80s classic directed by Ron Howard is a quintessential movie when it comes to parent-child interactions in cinema, as the title suggests. The protagonist is Steve Martin, a middle-aged guy who is juggling his personal and professional lives while raising three children with his wife. With a second child on the way, he needs to set the bar high for being a good father.
Parenthood depicts the fears and uncertainties that parents may experience while trying to be a good role model for their children. This image can change depending on the age group. While the kids in Cheaper by the Dozen are roughly the same age, the three kids in Parenthood are at different phases of life, ranging from kindergarten to college.
Parental Guidance (2012) – Stream On Max Go
The film, starring Billy Crystal and Bette Midler as two clumsy grandparents, follows their disastrous attempts to win over their grandchildren. Their old-school techniques are obviously hampered by the age divide, but they eventually find a medium ground.
The heroes of Parental Guidance, like those in Cheaper by the Dozen, aren't lauded as perfect parents. Although there is a clear clash of ideals, the story ultimately revolves about recognizing merit on both sides and coming together as a family.
The Pacifier (2005) – Stream On Disney+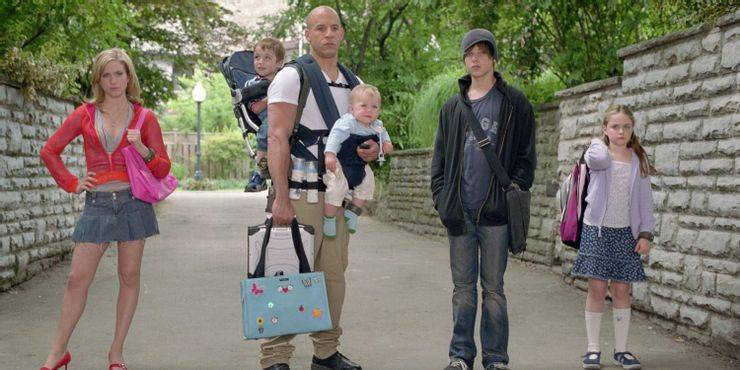 The Pacifier stars Vin Diesel in one of his most hilarious roles, as an ex-Marine tasked with protecting a family of five eccentric kids, each with their unique set of tantrums. The way the rugged military man bows down to these spoilt children's whims and fancies allows for some lighthearted humor.
Some people aren't natural fits to be good role models, whether it's Braff and Union's roles in Cheaper by the Dozen or Diesel's titular protagonist in The Pacifier. But, with enough time and care, they might well turn out to be surprisingly good parents.
Our Team DCS includes 5 different writers proficient in English and research based Content Writing. We allow them and encourage them to follow the Entertainment news all day long. Our posts, listicles and even the exclusives are a result of their hard work.