'Choose or Die' (formerly titled 'CURS>R') is a British horror thriller film directed by Toby Meakins about a broke college student named Kayla. She decides to play a 1980s survival computer game in order to win the prize money of more than $100,000. She meets a sequence of terrible incidents that connect the virtual game to reality, and she quickly understands that she is playing for her own safety, not for the money.
The thriller film illustrates the relationship between the virtual world and the actual world through a nail-biting and thrilling plot that keeps audiences fascinated from beginning to end. The creative usage of dark undertones enhances the film's dread even further. If you enjoyed the Asa Butterfield starrer, you'll probably appreciate the flicks mentioned below. The majority of these films, such as 'Choose or Die,' are available on Netflix, Amazon Prime, or Hulu.
Beyond the Gates (2016)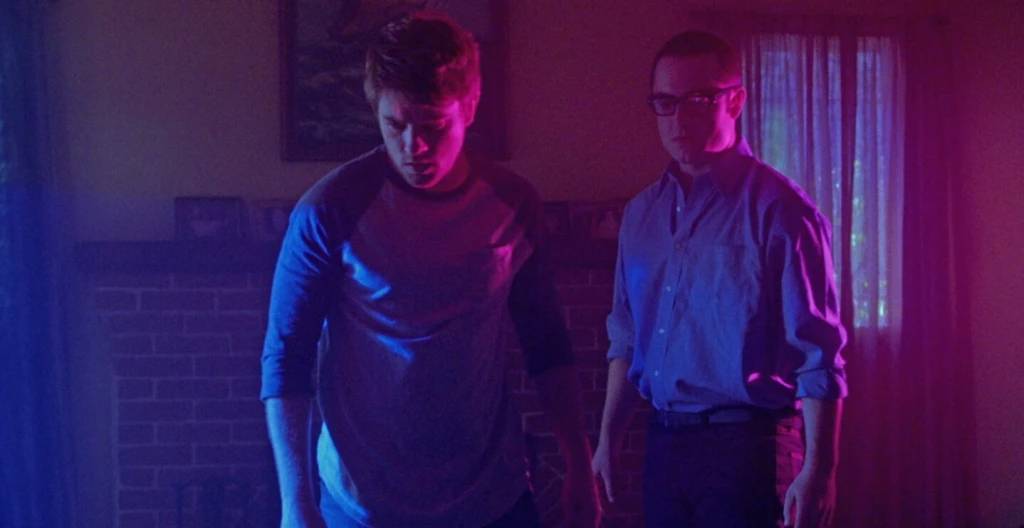 'Beyond the Gates,' directed by Jackson Stewart, is about two separated brothers who reconcile at their missing father's store. They come uncover the titular VCR board game among their father's belongings, which he was playing moments before he vanished. Curiosity getting the best of them, the two brothers put the tape in and begin playing, only to learn that this isn't a typical game. Instead, it's a gateway to a terrifying parallel universe. 'Beyond the Gates,' like 'Choose or Die,' is about two characters who try to figure out what's going on in a bizarre game but end up stuck inside it.
Black Mirror: Bandersnatch (2018)

'Black Mirror: Bandersnatch,' starring William Jack Poulter, is an interactive science fiction film that comes as near to 'Choose or Die' as any film could get. The story is set in 1984 and follows an aspiring programmer who begins to doubt reality while working on a computer game based on the novel 'Bandersnatch.' The video lets you to put yourself in Kayla's shoes, the protagonist of 'Choose or Die,' as your choice propels the story ahead in the path you desire. Depending on which course of action you take, the movie will have several outcomes and conclusions, similar to 'Choose or Die.'
Brainscan (1994)

'Brainscan,' directed by John Flynn, is a horror thriller similar to 'Choose or Die.' The story follows Michael, a lonely adolescent with a penchant for horror films. He stumbles onto a bizarre computer game that involves murdering from the perspective of the murderer. He plays the game, kills a stranger, and cuts off a foot in the virtual world, his interest piqued.
Escape Room (2019)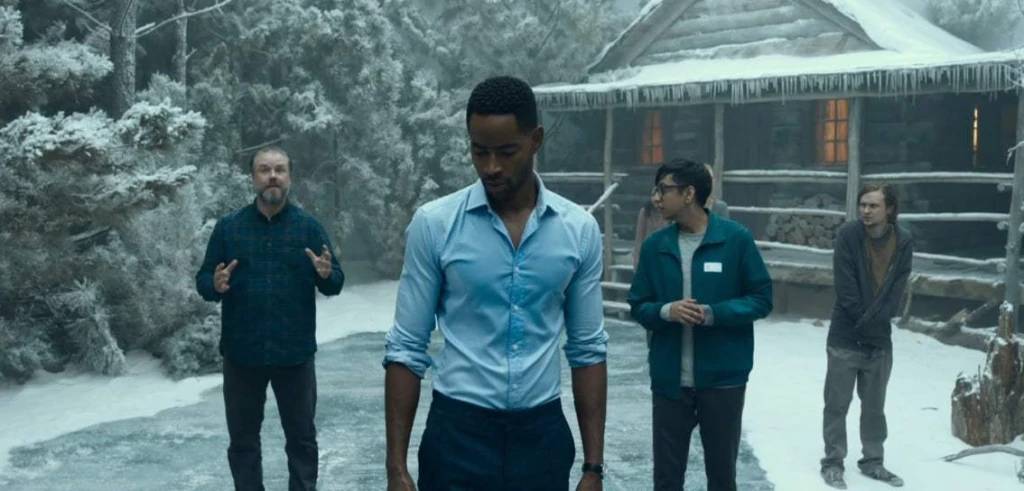 'Escape Room,' directed by Adam Robitel, is a horror film about six strangers who enter an escape room competition to win a significant sum of money. They quickly understand that the game consists of a succession of dangerous mystery rooms with harsh conditions, and they must use their wits to find a way out of each one in order to survive. Both 'Escape Room' and 'Choose or Die' belong to the same genre and feature a lot of graphic and violent visuals. Furthermore, the protagonists decided to play the game in order to earn a monetary prize, which does not go as planned.
Saw (2004)

The horror thriller 'Saw,' directed by James Wan, centres around two strangers who find themselves in a room with a dead body in the middle. As they try to figure out how they got there, a known serial killer, Jigsaw, gives them specific instructions to kill each other in order to survive. Similar to 'Choose or Die,' the characters in 'Saw' are forced to use violent techniques against their choice in order to survive the game and emerge out alive.
Stay Alive (2006)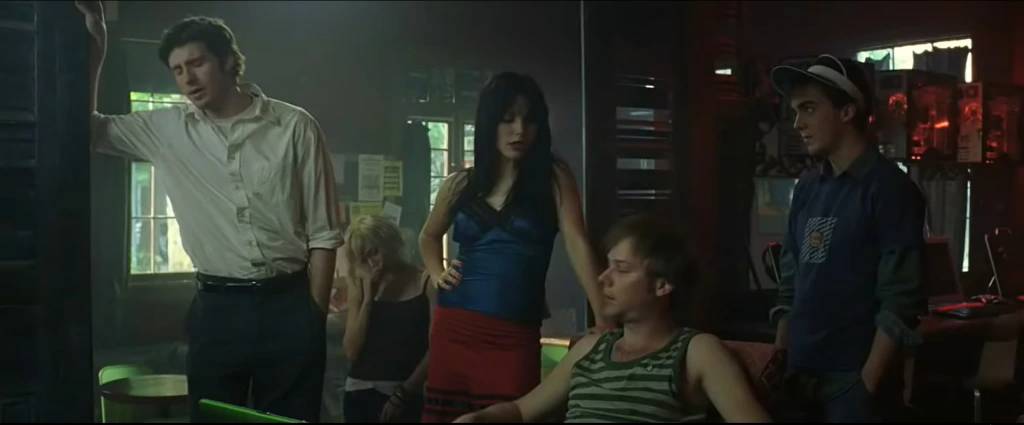 The film 'Stay Alive,' directed by William Brent Bell, follows a group of friends who discover the titular video game after one of their friends dies unexpectedly. They decide to play the game to pass the time, but soon discover that the virtual world's events become real, since each time a character dies and leaves the game, the character's human overseer also leaves reality. The fact that the heroes' video game has an impact on the real world is what connects 'Stay Alive' to 'Choose or Die.'
The Circle (2017)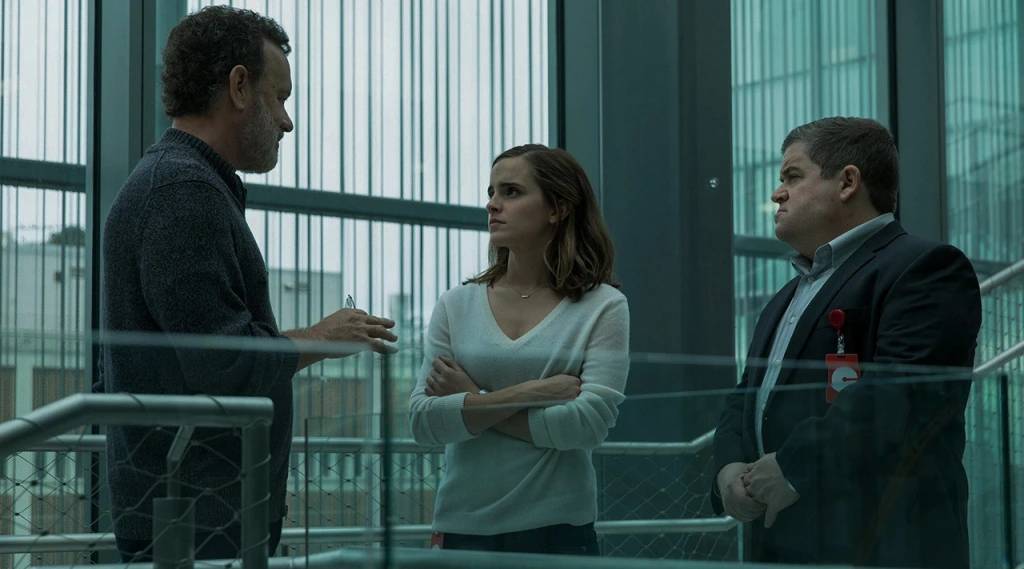 'The Circles,' directed by James Ponsoldt and starring Emma Watson and Tom Hanks, is a science fiction thriller film. Mae is employed by the world's most powerful digital and social media firm, and the story follows her. When she meets the company's founder, Eamon Bailey, she becomes embroiled in a complex experiment that has ramifications for everyone around her, including her friends and family. Apart from the tone, what connects the two films is that the protagonists' activities in the virtual world have an impact on what happens in the actual world.
Our Team DCS includes 5 different writers proficient in English and research based Content Writing. We allow them and encourage them to follow the Entertainment news all day long. Our posts, listicles and even the exclusives are a result of their hard work.