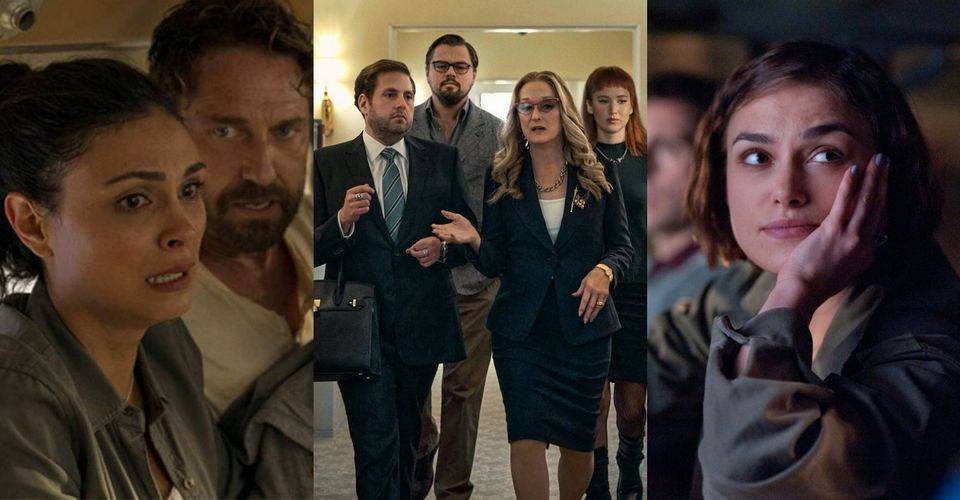 10 Similar Movies Like Netflix's Don't Look Up
Don't Look Up, directed by Adam McKay, is a satirical doomsday film with an outstanding and star-studded cast that has quickly become one of Netflix's most popular streaming movies. Despite mixed reviews, Don't Look Up has already generated a lot of Oscar hype, making it a strong contender for this year's awards season.
The film's premise, ironically, is an allegory of climate change and the varied public and political response to it. Don't Look Up combines elements of comedy, apocalyptic elements, and political satire to express its premise. Other films that include some of the elements from Don't Look Up are available to see.
Armageddon (1998)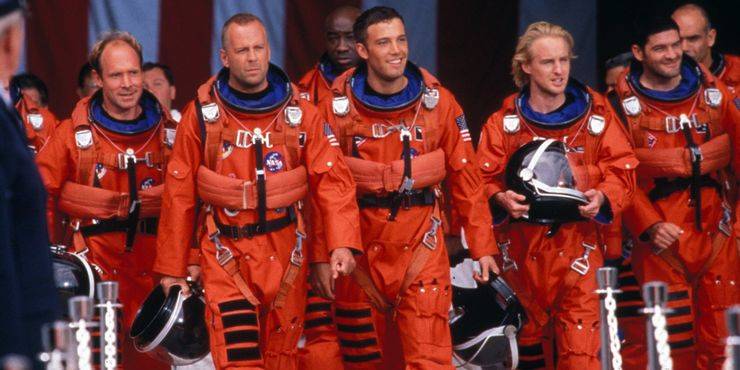 Meteor showers strike Earth in Armageddon, but they are a forewarning of a devastating calamity. With an asteroid on the verge of colliding with Earth and causing a "global killer," Harry Stamper and his crew of drillers embrace the perilous assignment of saving the planet.
Even though Armageddon is a less-than-stellar '90s sci-fi film, it follows the same doomsday idea as Don't Look Up, with a cosmic object as a big threat. However, it has a distinct tone than Don't Look Up, in that it portrays a more grave attitude toward the issue. Even if the premise is implausible, Armageddon offers a unique perspective on an apocalyptic scenario, and audiences will find it fascinating.
Deep Impact (1998)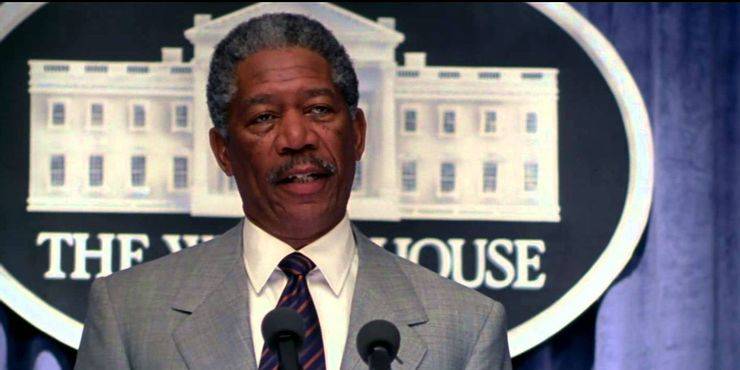 President Beck reveals in Deep Impact that a comet is heading directly for Earth, prompting widespread panic. With one astronaut accepting the mission, they strive to prevent the comet from colliding with Earth, but will they succeed?
Surprisingly, practically the whole plot of Don't Look Up is paralleled in Deep Impact, including the public outcry, attempts to avert a comet, and a president remaining silent about the situation. Deep Impact, on the other hand, is the polar opposite of Don't Look Up in terms of tone. Indeed, because this disaster picture concentrates on the gravity of a possible apocalypse event, it presents a fresh take on Don't Look Up's theme in a different setting.
Dr. Strangelove (1964)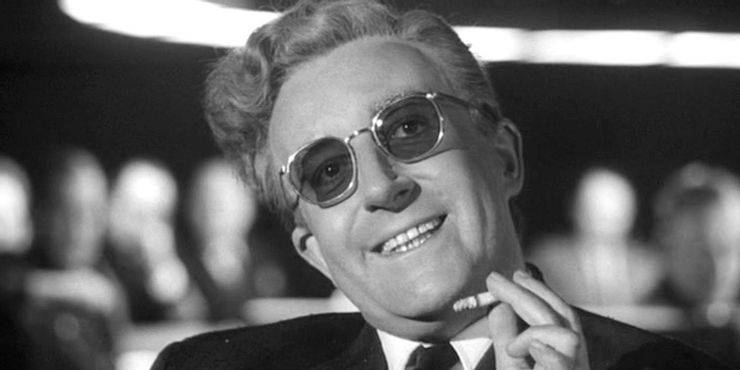 Dr. Strangelove takes place during a pivotal era in the Cold War. The call is being made by US Air Force General Jack Ripper, but his insanity may put more Americans at danger.
The events in Stanley Kubrick's black comedy are set during the Cold War, and it is not a doomsday film like Don't Look Up. In many respects, Dr. Strangelove parallels the ideas and societal concerns alluded to in Don't Look Up, particularly those relevant to the moment. Much of Jack Ripper's energy is modeled by President Orlean's divisive leadership in Don't Look Up, including the popular reaction to it.
Greenland (2020)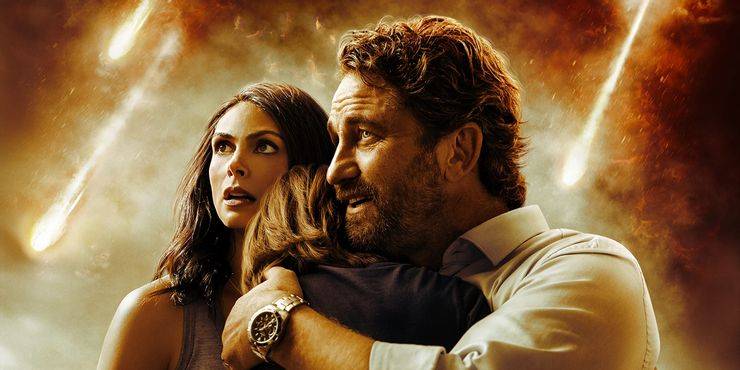 A comet is expected to collide with Earth in Greenland, causing human extinction. After being picked for an emergency shelter, an architect named John Garrity wants to get his estranged wife and diabetic kid to safety. The road, however, will not be simple.
Greenland, like Don't Look Up, has an apocalyptic plot about a comet colliding with Earth, but it isn't funny. Instead, it feels more like a thriller, highlighting the challenges that a family faces in order to survive, as well as the best and worst in mankind. Greenland is an exciting and enjoyable disaster picture that will give people shivers even if the mood is more grounded than Don't Look Up.
Idiocracy (2006)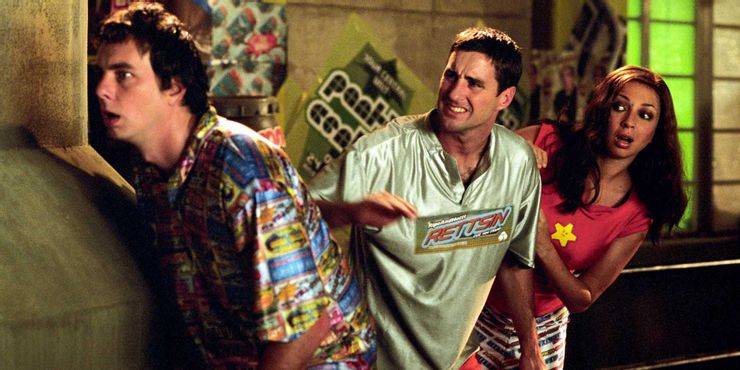 Idiocracy is a film about a soldier who goes into hibernation as part of a military experiment. However, the scientist in question forgets about him, and he wakes up in the year 2505. He had not anticipated such developments in the future. Despite the fact that Idiocracy is not a doomsday movie like Don't Look Up, it has some elements that are disturbingly similar to McKay's humor. This sci-fi comedy takes a different approach to a degenerate cosmos. It also depicts the public's overblown reaction and plays into political comedy, similar to President Orlean in Don't Look Up. As a result, while Idiocracy may be a silly picture, it will undoubtedly provide plenty of laughs for those who see it.
Network (1976)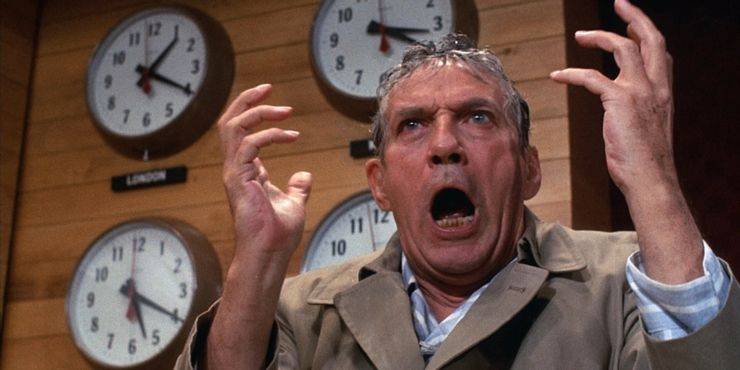 The show follows an experienced news anchor who has a nervous breakdown on national television. Producer Diana Christensen soon understands that high-rated coverage eruptions are popular, so she prepares to air similar content.
Network, like Don't Look Up, highlights satirical public opinion during news programming. Although Network, one of the best journalist films, is not about a doomsday scenario, it does highlight the issue of the media exaggerating and sensationalizing things, which is all too familiar. As a result, Don't Look Up closely resembles Network in terms of satire, making it an ideal choice for people to watch at home.
Seeking A Friend For The End Of The World (2012)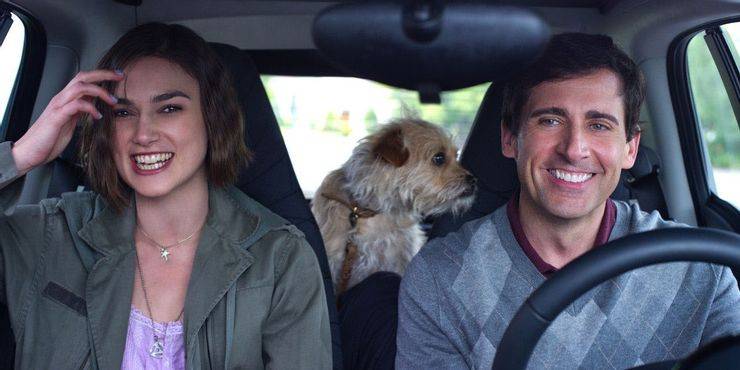 Chaos follows when the planet is predicted to perish as a result of an asteroid collision. Dodge, in particular, is alone after his wife abandons him. With little time left, he expects to become friends with Penny, his next-door neighbor, and embarks on an exciting road trip. Steve Carell and Keira Knightley feature in Seeking a Friend for the End of the World.
While most apocalyptic films deal with the terrifying subject of the world ending, Seeking A Friend For The End Of The World is more like Don't Look Up in terms of the tale and premise. Even the film emphasizes the chaotic public reaction to the issue. Of course, there's a bit of romance between the main protagonists in this comic doomsday. It isn't perfect, but it has a charming and comforting tone that will appeal to audiences.
This Is The End (2013)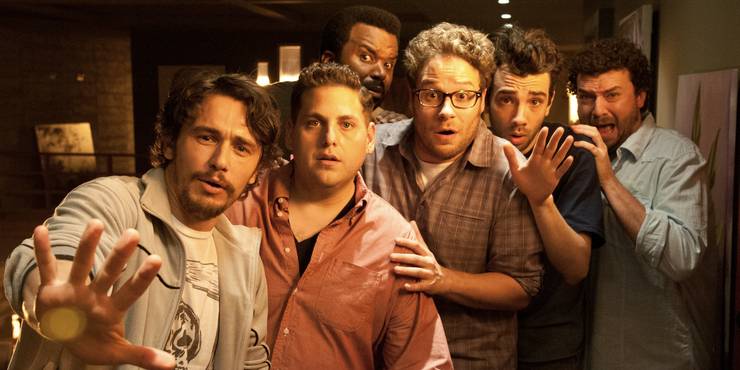 Some of Hollywood's biggest stars, playing over-the-top versions of themselves, attend James Franco's party in This Is the End. However, a sequence of biblical disasters point to the end of the world. Six friends strive to stay alive in the midst of the chaos, but it just gets worse.
This Is the End, like Don't Look Up, takes a different, more comic approach to a doomsday movie. It further exaggerates the scenario because real Hollywood stars play fictional versions of themselves. Of course, the humor and strong chemistry amongst the cast are present. As a result, fans of Don't Look Up will find This Is the End to be entertaining and compelling, possibly even one of the best apocalyptic films ever filmed.
The World's End (2013)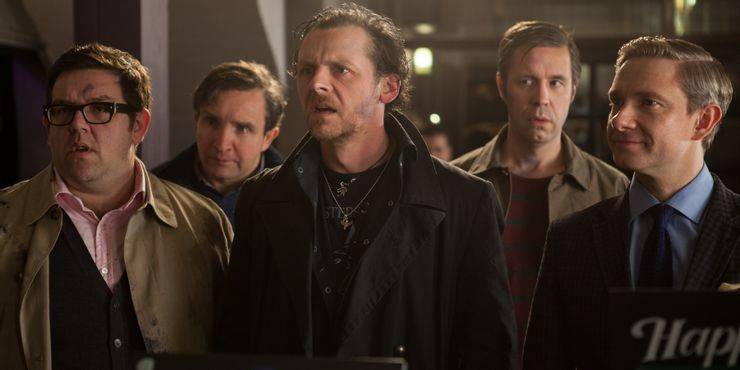 The World's End is the third and final installment of the Three Flavours Cornetto trilogy, and it depicts a group of five friends who reconvene at a pub to reenact a pub crawl. They are, however, caught in the middle of an alien invasion.
Like Don't Look Up, The World's End is an apocalyptic comedy. Of course, because it takes place in a pub, this comedy picture has an unique "end of the world" premise, but it features a delightful adventure among friends surviving an extraterrestrial invasion. Of course, the tale is crisp and amusing, making it a good choice for those looking for a similar vibe to Don't Look Up.
Wag The Dog (1997)

In Wag the Dog, the current US president is embroiled in a dispute that may have an impact on the approaching election. Soon after, a spin doctor and a Hollywood producer team up to help him boost his public image by fabricating the Albanian conflict.
Wag the Dog is a political comedy similar to Don't Look Up. President Orlean, in particular, becomes embroiled in scandals, much like the president in Wag the Dog. Wag the Dog also digs into the topic of controlling the narrative of major events, highlighting many of the difficulties raised in Don't Look Up. As a result, Wag the Dog has the wit and humor to entertain while also provoking thought.