7 Movies You Must Watch If You Liked Encanto
Disney's 'Encanto,' directed by Jared Bush, Byron Howard, and Charise Castro Smith, is a magnificent tale of family and courage. Mirabel, a little girl from the Madrigal family who is endowed with superhuman abilities, is the protagonist of the animated musical fantasy-comedy. Mirabel is often overlooked by her family because she is the only one without special abilities. In a time of danger, however, it is this very daughter who draws the family together to prevent their enchanted family home, Casita, from being destroyed.
'Encanto' has a colorful cultural perspective and beautifully navigates family dynamics, sibling bonds, and the stress of expectations on children. Lin-Manuel Miranda's passionate original songs accompany the story, making the film even more engaging. If you appreciate animated family movies and musicals with heartwarming stories, here is a list of similar titles to watch. Most of these films, including 'Encanto,' are available on Netflix, Hulu, Amazon Prime, or Disney+.
Coco (2017)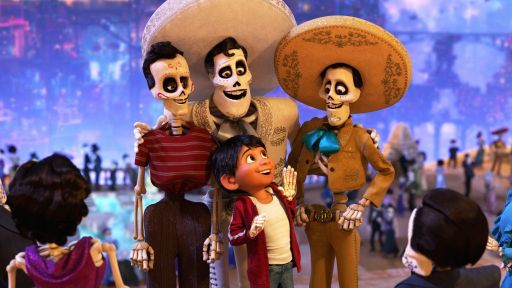 'Coco,' directed by Lee Unkrich and Adrian Molina, is a musical fantasy that, like 'Encanto,' focuses heavily on family and heritage. Miguel is a young kid who is unintentionally transported to the Land of the Dead, where he attempts to locate his deceased great grandfather Ernesto in order to assist his family break a curse that prevents them from playing music. Ernesto was a musician who had abandoned his wife Imelda, prompting her to impose a household ban on music. Miguel and Ernesto must now seek out Imelda in the Land of the Dead and persuade her to lift the restriction, allowing Miguel to return to the living world and put the family's affairs in order.
How 'Encanto,' 'Coco' centres around Miguel, who is chastised by his family for his secret love of music, just like Mirabel is ostracized for her lack of magical abilities. They are both the odd sheep in their families, but their profound love for their families gives them the fortitude to overcome the problems that plague their homes and seek the blessings of their magical ancestors. Coco received critical acclaim for its original songs and graphics, winning two Academy Awards in the process, as well as appreciation for the voice cast, which includes Anthony Gonzalez, Gael Garca Bernal, Benjamin Bratt, and Alanna Ubach, among others.
Frozen (2013)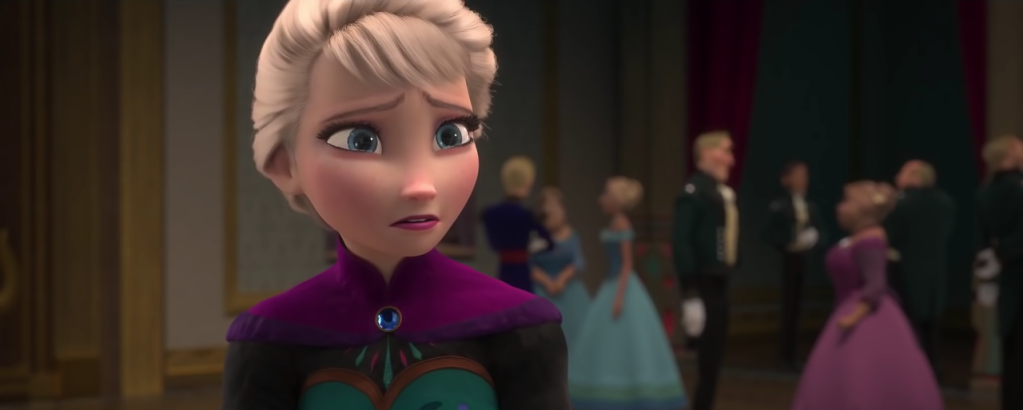 'Frozen,' directed by Chris Buck and Jennifer Lee, is a two-time Academy Award-winning musical fantasy film that portrays the beautiful story of two sisters, Anna and Elsa. Elsa has the ability to control and make ice and snow, but after harming her younger sister Elsa by accident, she severes all ties with her. Elsa flees into hiding out of terror when her power mistakenly engulfs the realm in an endless winter. Anna must now seek out her older sister and heal their connections in order to restore the kingdom's prosperity. The talking snowman Olaf, as well as the iceman Kristoff and his reindeer Sven, accompany Anna on her expedition.
Frozen, like 'Encanto,' emphasizes the bond between two sisters and how, if their differences are resolved, they can bring forth the best in each other. Isabela's powers are boosted in 'Encanto,' while Anna and Elsa's powers are strengthened in 'Frozen,' when they reconcile. In order to complete their objectives of protecting their loved ones, Anna and Mirabel must also let go of their inhibitions. Another resemblance is both films' critically renowned soundtracks, which lend depth to the narrative.
Moana (2016)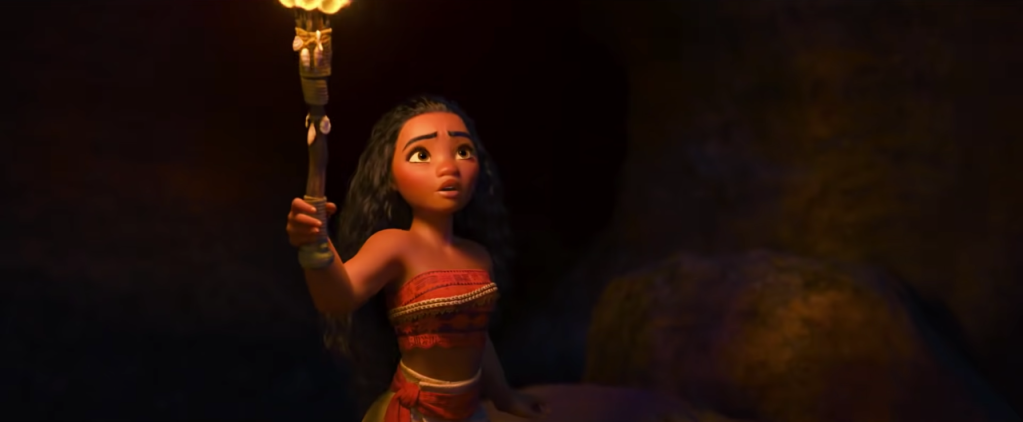 'Moana,' an exciting musical adventure film directed by Ron Clements, John Musker, Don Hall, and Chris Williams, has powerful actors such as Aulii Cravalho, Dwayne Johnson, Rachel House, and Temuera Morrison, among others. The plot follows Moana, the heroic daughter of a Polynesian village chief, as she sets out to return a pounamu stone containing the goddess Te Fiti's heart to her after being chosen for the mission by the ocean itself.
The stone had been taken by the demigod Maui, and Moana needed to track him down in order to recover it. Maui later changes his mind and agrees to assist Moana in defeating Te K, an enraged avatar of goddess Te Fiti. Both 'Encanto' and 'Moana' depict strong female protagonists who defy all odds to rectify wrongs and prove their worth to their loved ones. The music help to form the plots of both films, and the depictions of other civilizations make them stand out.
Monster House (2006)

'Monster Mansion,' directed by Gil Kenan, is an animated supernatural horror comedy film about a house that comes to life to threaten a neighborhood during Halloween. The film earned numerous award nominations and was well-liked by critics and audiences alike. It tells the story of three children who find that their next-door neighbor's house is actually a monster who hates children, and they set out to kill it by breaking its heart.
'Monster House,' backed by a stellar voice cast that includes Maggie Gyllenhaal, Mitchel Musso, Catherine O'Hara, and Steve Buscemi, among others, is a bit terrifying yet thrilling movie. The monster house looks a lot like Casita's magical house in 'Encanto,' which comes to life as well, though not to devour children. In addition, in both films, it is the children that overcome all hurdles in order to save the day.
Mulan (1998)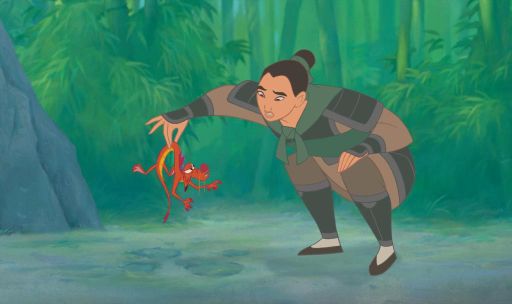 'Mulan,' an animated musical adventure directed by Tony Bancroft and Barry Cook and based on Chinese stories and culture, is a Disney classic. The critically acclaimed film was followed by a sequel and a live-action remake, and it received multiple Annie Awards. Mulan stars Ming-Na Wen, Eddie Murphy, Miguel Ferrer, and BD Wong as the title heroine, a young woman who is misunderstood by her family and society owing to her gender. When the country is attacked by the Huns, Mulan disguises herself as a man and joins the Imperial army, saving both the country and the Emperor's life.
She is led by Mushu, a smart dragon who was entrusted by her forefathers as a family guardian. Both 'Encanto' and 'Mulan' are very similar in that their families do not take Mirabel or Mulan seriously until they show their courage to save their loved ones from peril. They also take strength from their ancestors' blessings, which include a hint of magic. Another resemblance is the original soundtrack's soulful tone, as well as the rich portrayals of ethnicity.
Onward (2020)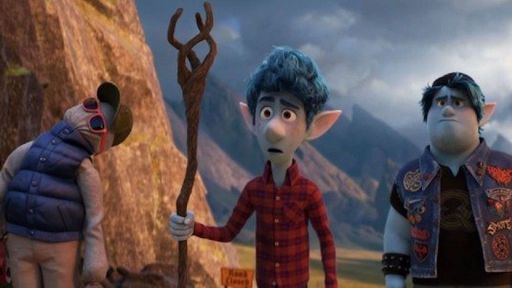 'Onward,' a fantasy adventure film about two elf brothers with opposing personalities, is comparable to 'Encanto' in terms of emphasizing the value of a strong sibling bond. Ian and Barley Lightfoot go out to find an artifact that will allow them to resuscitate their father for a day, and what follows is an adventure quest that will test their relationship as well as their ability.
Dan Scanlon directed the film, which has Tom Holland, Chris Pratt, Julia Louis-Dreyfus, and Octavia Spencer among the voice cast. This film, like 'Encanto,' in which Mirabel misses her late grandfather Pedro, explores coming to grips with a loved one's death and the power generated from their memories and love.
Vivo (2021)
'Vivo,' an animated musical comedy directed by Kirk DeMicco and Brandon Jeffords, follows the titular pet kinkajou as he attempts to fulfill his late master Andrés' final request of finding his former love Marta and performing a song he wrote for her. Vivo finds several new friends on his quest to find Marta, including his master's grand-niece Gabi, and his adventures eventually teach him about life and his own best characteristics. Lin-Manuel Miranda, Zoe Saldana, Gloria Estefan, Ynairaly Simo, and Michael Rooker, among others, contribute their voices to the film.
Apart from Miranda's appealing tunes, 'Vivo' is comparable to 'Encanto' in terms of the concept of family attachment, since Vivo regarded his master to be his sole family, while Gabi regrets not expressing her love to her late father. Also also emphasizes the necessity of one's inner power in achieving the impossible, and it contains a hint of fantasy with the main character being a talking kinkajou.