7 Movies Like Sound of Metal You Must Watch
'Sound of Metal' is a drama film starring Riz Ahmed and Olivia Cooke as Ruben and Lou, Ruben's girlfriend. Ruben is a drummer and Lou is the singer in the death metal combo Blackgammon. Ruben's challenges as he begins to lose his hearing are the focus of the story. Following examinations, it is discovered that Ruben may soon lose the majority of his hearing if he does not have cochlear implants, which are costly and not covered by insurance.
Lou becomes concerned about Ruben's deteriorating condition and urges him to return to a deaf-only rehab program. Ruben seeks to figure out who he is outside of being a drummer as he settles into his new life, and he tries to reconcile his present with his past. The interesting plot portrays how people cope with abrupt changes in their life and how they frequently face identity crises. If you enjoy 'Sound of Metal,' we've put together a selection of films that are comparable. 'Sound of Metal,' for example, is accessible to stream on Netflix, Hulu, or Amazon Prime.
Copying Beethoven (2006)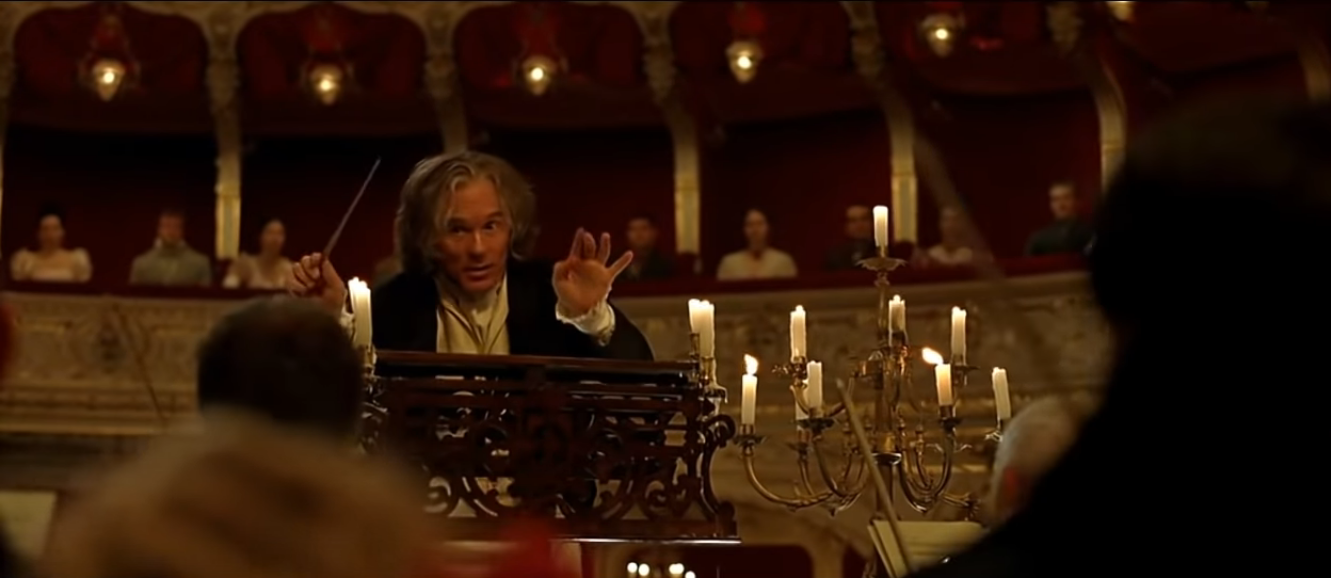 The fictitious account of Beethoven's latter years emphasizes the musician's struggle with deafness as well as his psychological conflict, which is similar to Ruben's concerns in 'Sound of Metal.' The story is set in 1824 and follows Beethoven as he completes his Ninth Symphony. Beethoven meets a new copyist, whose abilities he initially doubts, but whom he eventually comes to trust at this stage in his life. 'Copying Beethoven,' starring Ed Harris as Beethoven and Diane Kruger as the copyist Anna Holtz, earned mixed reviews from critics.
Mogul Mowgli (2020)

In the Bassam Tariq directed 'Mogul Mowgli,' Riz Ahmed, who starred in 'Sound of Metal,' plays yet another ailing music artist. Riz's character Zed is a British-Pakistani rapper based in New York in the latter film. Zed is diagnosed with an autoimmune condition just before the start of his European tour, and his career as a musician is cut short. 'Sound of Metal,' a critically acclaimed film, deals with similar issues. Ruben and Zed, both once ambitious artists, have reached a point in their life where they must engage in other areas of their identity.
Nomadland (2020)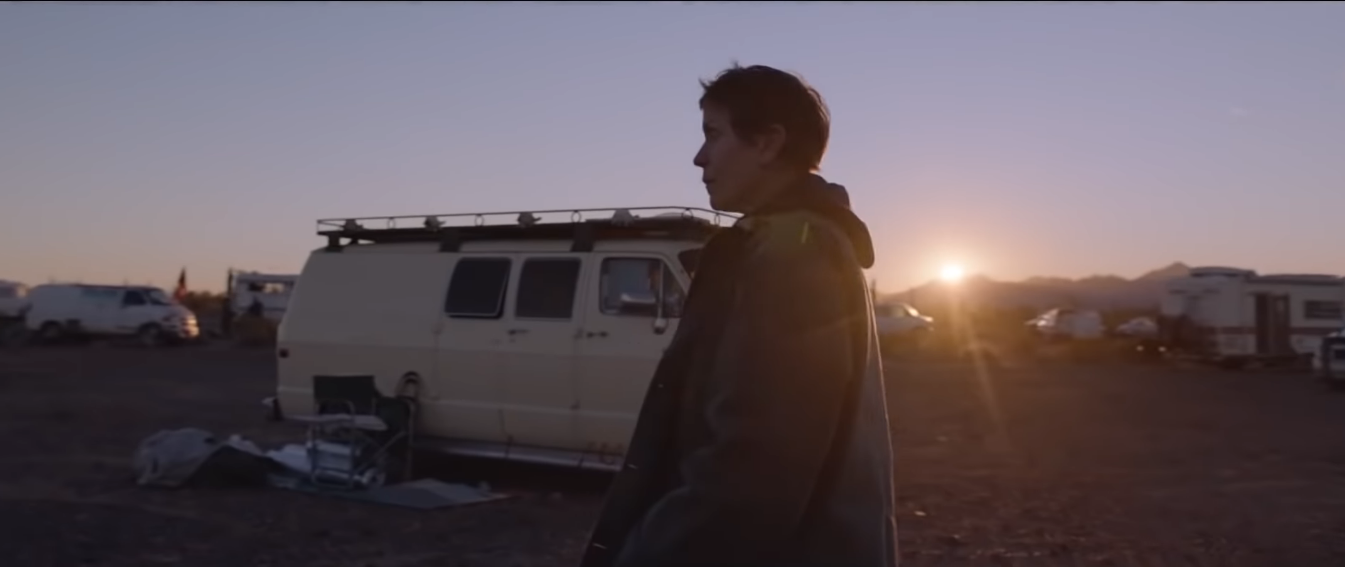 'Nomadland,' a contemporary drama starring Frances McDormand, follows Fern as she travels across the country in a van after being fired from a job she had worked in for several years. Fern, like Ruben in 'Sound of Metal,' attempts to regain her identity through her study of the American terrain. As the film unfolds, Fern is confronted with a series of incidents that cause her to reflect on her previous life with her now-dead spouse. 'Nomadland' will not disappoint you if you enjoy films with thorough character arcs.
Sightless (2020)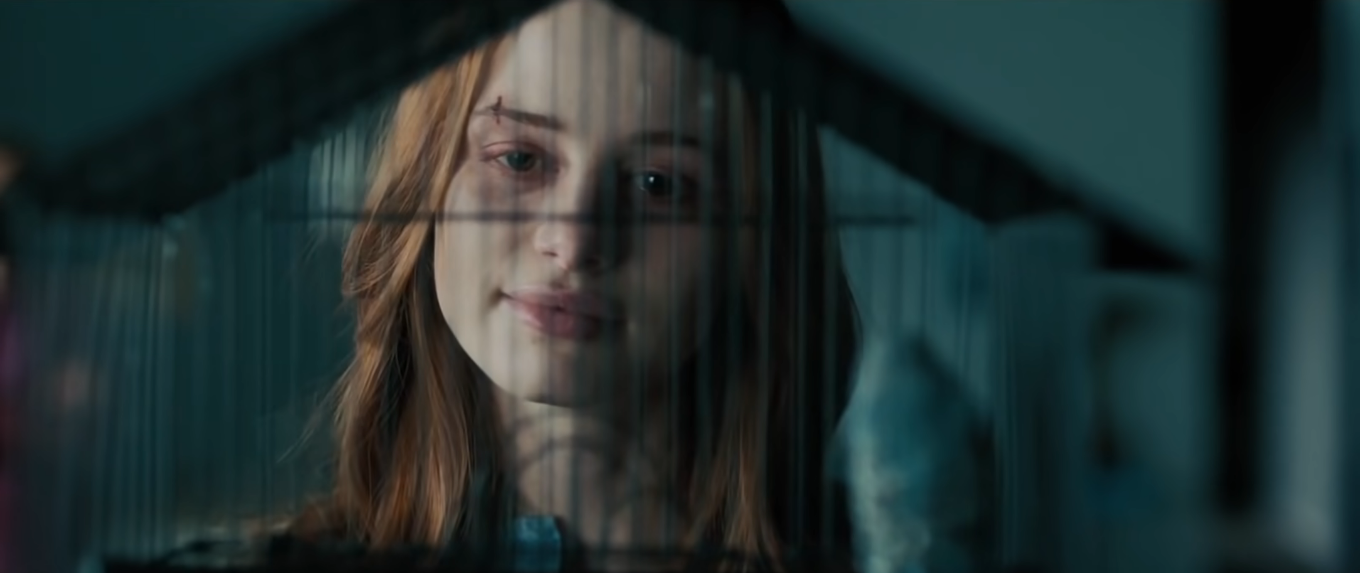 Another thriller on the list, 'Sightless,' has a lot in common with 'Sound of Metal' in terms of the predicament that both films' characters face. While Ruben in 'Sound of Metal' struggles with his declining hearing, Ellen Ashland, played by Madelaine Petsch, tries to adjust to life as a blind person after a violent attack. As Ellen adjusts to life without her eyesight, she runs into her mysterious next-door neighbor Lana. Ellen becomes suspicious of Lana, and a web of deception and falsehoods begins to unfold. Through a fascinating plot and a refreshing performance from the 'Riverdale' star, 'Sightless' keeps the audience engaged until the very end.
Sweet Nothing in My Ear (2008)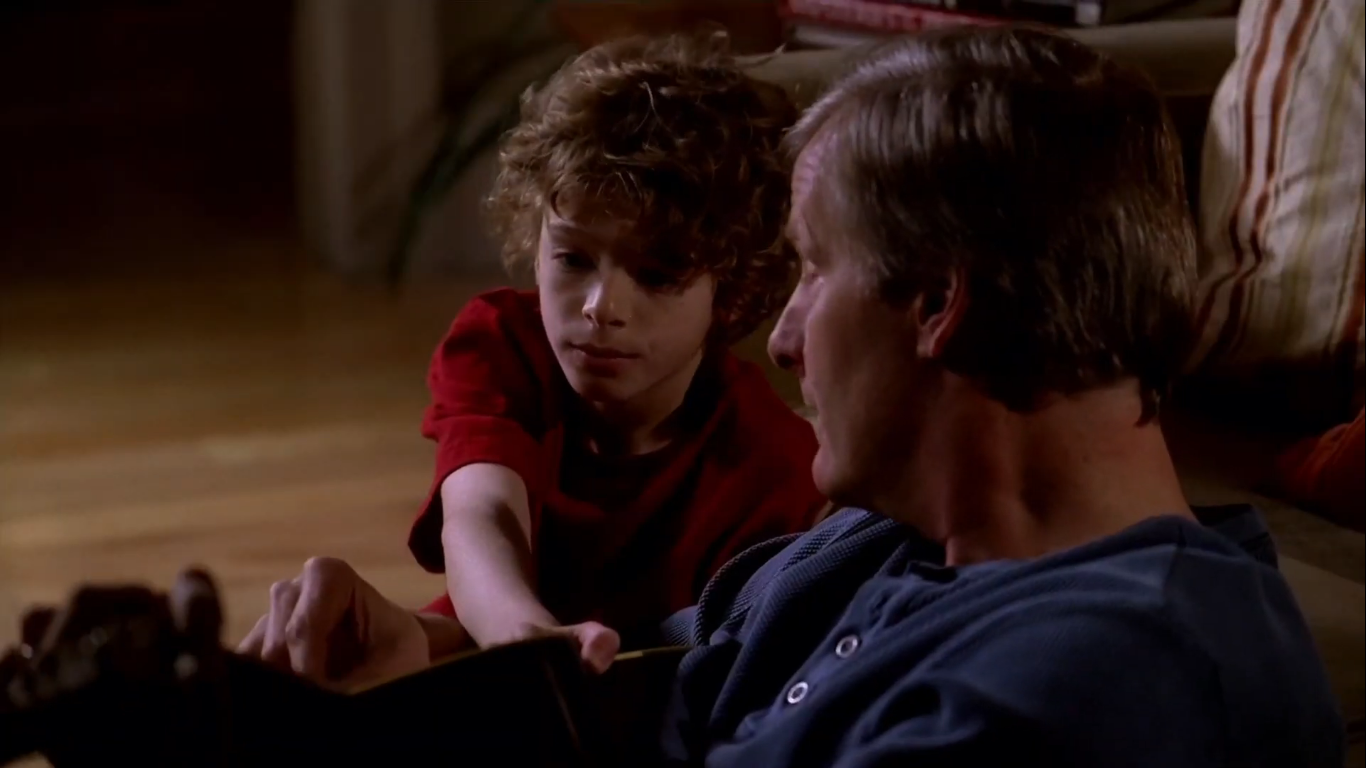 A family with a deaf child is the focus of the made-for-television drama film. The child in 'Sweet Nothing in My Ear,' like Ruben in 'Sound of Metal,' requires cochlear implants to help him hear. Adam's parents, Dan and Laura Miller, are, nonetheless, at odds about his custody. Following an event in which Adam, an eight-year-old boy, is injured, Dan begins to investigate the possibility of cochlear implants. Aside from the identical challenges that the protagonists in both films face, the narrative also explores themes of Deaf culture and the significance and importance of Sign Language.
The Nest (2020)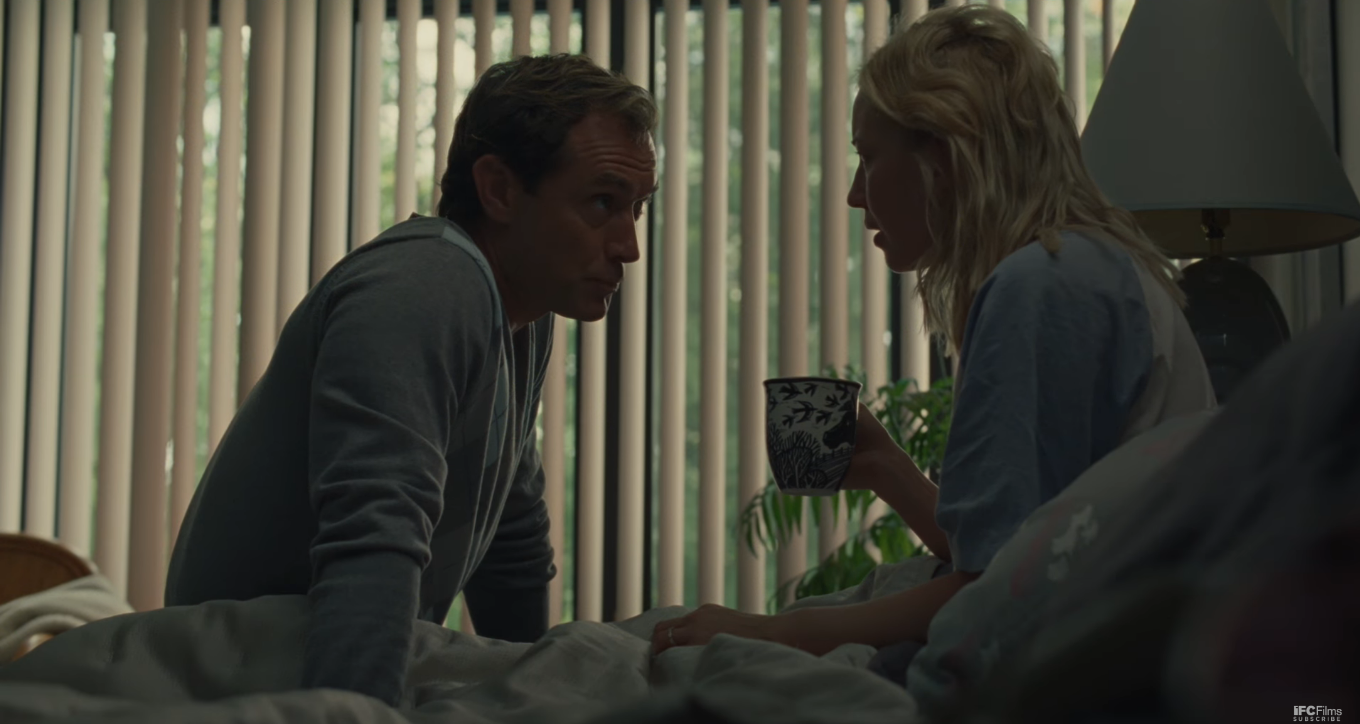 Even though 'The Nest,' starring Jude Law and Carrie Coon, is more of a thriller, it has a similar subject to 'Sound of Metal.' 'The Nest,' like the latter, is about adjusting to a new life in a radically different environment. The tale centres around Englishman Rory O'Hara (Law) and his American wife Allison (Coon), who come to England to pursue better chances. It is based on a novel by Henry James. However, when the family strives to adapt into their new circumstances, long-buried truths arise, and mind games ensue. 'The Nest' has been praised for the actors' outstanding performances as well as the portrayal of the underlying themes.
Whiplash (2014)

The heroes of 'Whiplash' and 'Sound of Metal' have one thing in common: they both love drumming. Both drummers in 'Whiplash,' Miles Teller's Andrew Neiman, and Ruben in 'Sound of Metal,' go on a path of self-discovery, but Miles' is shaped by his training with Terence Fletcher, conductor and bandleader of the Shaffer Conservatory Studio Band.
Miles discovers Terence's relentless personality as a trainer after Terence offers him to be an alternate for his band's core drummer. The film gained critical acclaim, including an Academy Award nomination for Best Adapted Screenplay and Oscar nominations for Best Supporting Actor, Best Film Editing, and Best Sound Mixing.