The Contractor, a brand new action film starring Chris Pine, is currently in theaters. It's a true classic action film, with Pine as a distinguished soldier who is discharged dishonorably due to his usage of opioids to treat chronic pain. When he is released, he joins a private military firm, but they soon betray him, and he sets out to clear his name and exact retribution.
The Contractor has a lot in common with a number of other films that deal with betrayal, government distrust, and all-out war. It's not even the first film this year to deal with these topics; just two months earlier, Liam Neeson featured in a film that was extremely similar. There are lots of possibilities for anyone who enjoyed The Contractor or wants to find something similar.
Blacklight (2022)

Blacklight, another action film set for release in 2022, has a lot of similarities to The Contractor. The primary distinction is that before his betrayal, the hero encounters a new unit and trusts them by joining forces. One of the key characters in Blacklight was betrayed by one of his closest friends.
Liam Neeson stars as a black ops operative for the FBI Director, who was also his commanding officer during the Vietnam War. When he hears that the FBI is murdering people who threaten the US government's principles, he decides to save his country by taking on the entire country.
Captain America: The Winter Soldier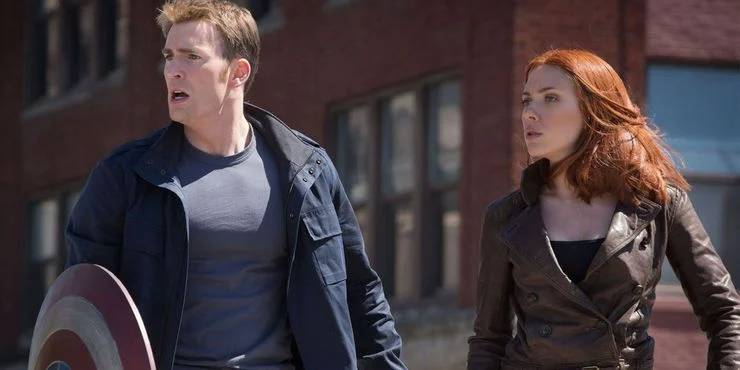 There is, believe it or not, a Marvel Cinematic Universe film with a similar bent to The Contractor. In the Chris Pine film, he collaborates with a company he trusts, an independently run enterprise that works with the government. They betray him, and he must punish them.
It becomes even more pronounced in Captain America: The Winter Soldier. Hydra, a terrorist organization, infiltrated the US government and plotted to take over the country. To do so, they framed Captain America for the assassination of Nick Fury, and he had to clear his identity and take down Hydra before the United States of America was taken down.
Jack Ryan: Shadow Recruit (2014)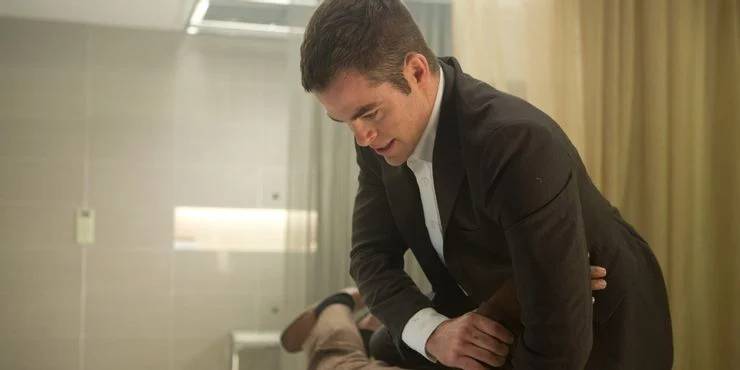 For fans of The Contractor who want to see more of Chris Pine, the 2014 film Jack Ryan: Shadow Recruit featured him as renowned hero Jack Ryan. Pine was the fourth actor to play Jack Ryan in a film, following Alec Baldwin, Harrison Ford, and Ben Affleck, and was based on the Tom Clancy character.
Pine takes on a more Affleck-like character as a young Ryan getting his political feet wet while attempting to thwart a conspiracy to destroy the US economy.
Jack Reacher (2012)

While the latest Amazon Prime Video series based on Jack Reacher is the ultimate version of the Lee Child concept brought to life, Tom Cruise starred in two films as the character. In the first installment, a former US sharpshooter named Jack Reacher is accused of murder and is given the task of proving his innocence.
Reacher finds that a close military associate has been detained and charged with espionage in the sequel, Jack Reacher: Never Go Back. He subsequently sets out to prove her innocence and bring down the story's true antagonists, making both films similar enough to The Contractor to warrant a viewing.
John Wick (2014)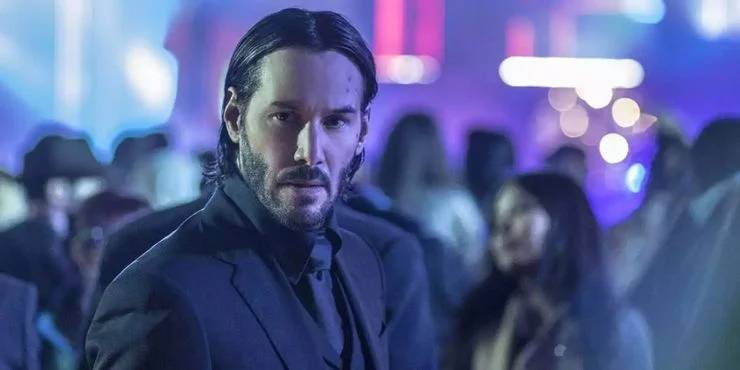 In 2014, Keanu Reeves took on a spectacular new action role that would become his signature part. That same year, Reeves starred in John Wick, a film in which he played an assassin who is left for dead after refusing to hand over his automobile to the son of a crime lord. They also killed his dog, which drove him insane.
This is far more aggressive and over-the-top than The Contractor, but it might appeal to those looking for something a little more challenging.
Mission: Impossible (1996)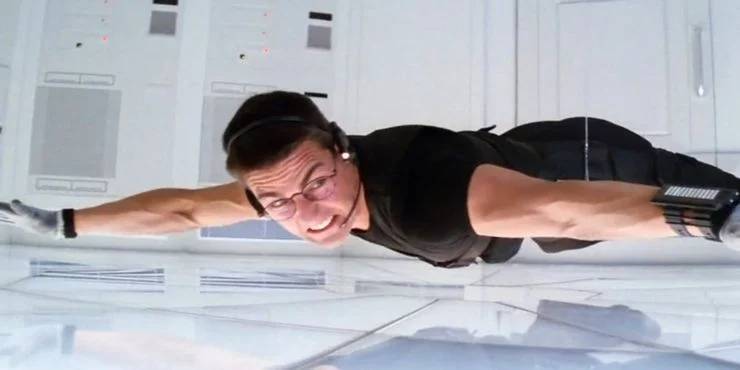 Mission: Impossible is another Tom Cruise film that is strikingly similar to The Contractor. Cruise plays Ethan Hunt, one of the most elite secret agents operating off the books for the US government, in the first film of the franchise.
The fundamental premise of the franchise is that if Hunt's mission fails, the US government would terminate all ties with him and he will be left on his own. That happened in the first film, and Hunt had to work out the issues and establish his innocence in order to cleanse his name.
Red (2010)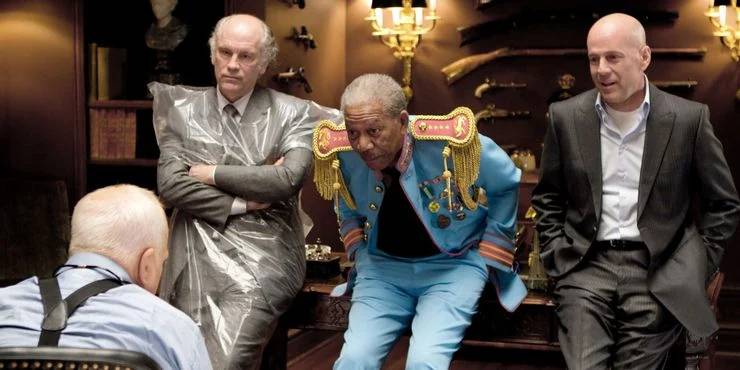 Red might be the perfect movie for anyone who liked the idea of a former elite soldier pursuing vengeance against former trusted friends after a double-cross, but wants to see more seasoned badasses. Bruce Willis plays a retired black ops veteran who just wants to spend his dying days in peace, based on a graphic novel.
When the government seeks to eradicate everyone who might be linked to their previous wrongdoings, an assassin is dispatched to kill him. When they fail, he joins forces with other old retired assassins to assassinate the young assassins who believe they are the new top dogs.
Shooter (2007)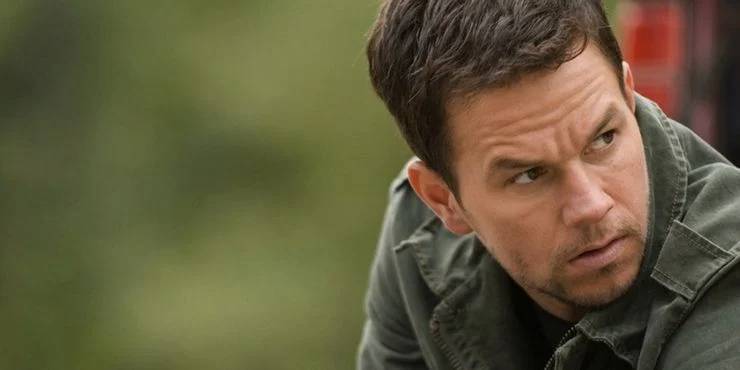 The 2007 film Shooter is one of the best companion films to The Contractor. Mark Wahlberg plays Swagger, a sniper in the US military who retires to the Wyoming highlands after the loss of his partner. A retired US Army colonel approaches him one day and requests for his assistance in stopping an assassination attempt on the US President.
It was all a set-up, and Swagger soon finds himself accused of assassinating a visiting ambassador. The plot follows a military soldier who is deceived by individuals he trusted and must both exonerate himself and seek vengeance, similar to The Contractor. The concept was also turned into a TV sitcom starring Ryan Phillipe.
The A-Team (2010)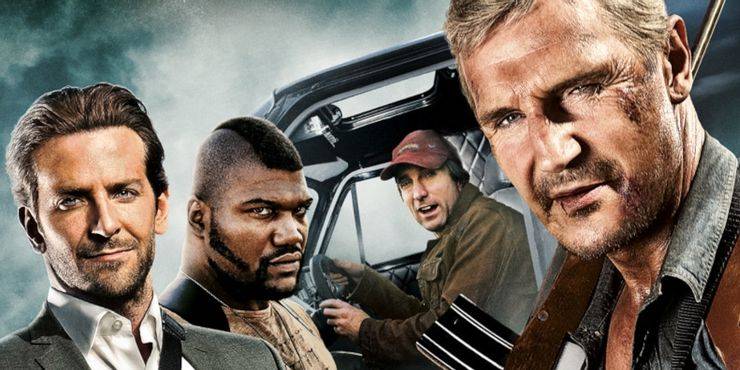 Liam Neeson has become the most well-known name in action films in the previous decade, which is remarkable given his age of nearly 70. This action persona began when he played a Jedi in the Star Wars trilogy, and it truly took off with the film Taken in 2008.
In 2010, he played Hannibal in the big-screen adaptation of The A-Team, which became an instant classic. The plot was similar to that of the TV show, with the crew being betrayed by their own government and falsely accused of war crimes. They are now on a mission to help those in need while also attempting to clean their names.
The Bourne Identity (2002)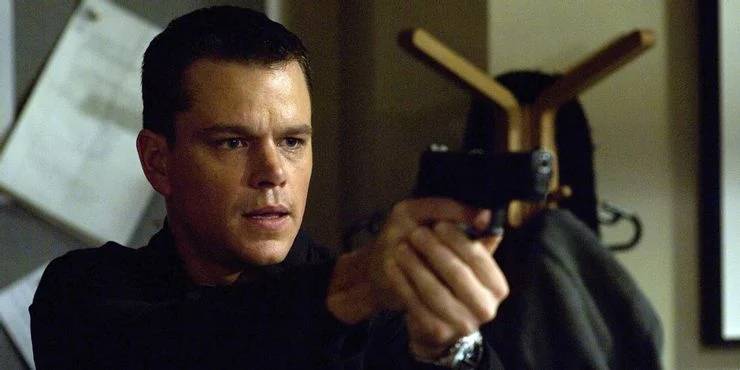 Matt Damon's performance as Jason Bourne in the 2002 film Jason Bourne altered the way spy films were made. Many moviegoers believe that The Bourne Identity was the catalyst for the shift from gloss and glamor to brutal realism in spy flicks.
Bourne was a US operative who was betrayed and left for dead by the organization he worked for, which had a lot in common with The Contractor. The biggest distinction is that Bourne was left with amnesia and spent the majority of the franchise trying to figure out who he was while seeking vengeance on the people who had wronged him.
Our Team DCS includes 5 different writers proficient in English and research based Content Writing. We allow them and encourage them to follow the Entertainment news all day long. Our posts, listicles and even the exclusives are a result of their hard work.