With David Bruckner at the helm, 'The Night House' blends fantasy and reality to tell the story of a lonely lady dealing with her husband's untimely death. Grotesque dreams disturb her sleep as she is alone at the lakeside house. While the mornings appear normal, the nights get increasingly frightening.
Despite her companions' best desires, she falls down a rabbit hole and discovers strange facts. Loss, death, family, memory, and mirrors are some of the hidden themes and devices in the film. If you're seeking for more films along the same lines, we have a few recommendations for you. The majority of these films related to 'The Night House' are available on Netflix, Hulu, or Amazon Prime.
Broadcast Signal Intrusion (2021)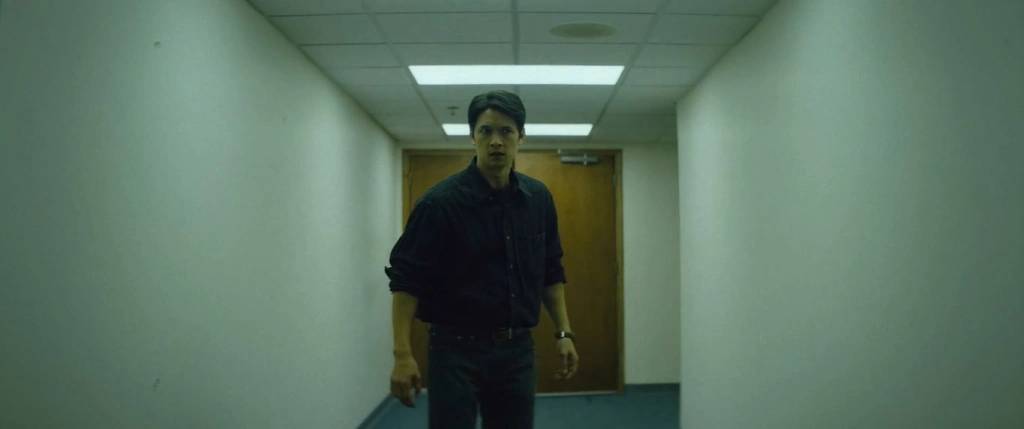 As it tries to fill the blank spaces of memory with macabre imagination, the human mind is a sophisticated work of art. As witnessed in Jacob Gentry's frightening thriller 'Broadcast Signal Intrusion,' coping with loss often leads to awful revelations. The plot centers on a video archivist who develops an obsession with a conspiracy theory around the titular television phenomena. The archivist's wife's inexplicable disappearance may or may not be connected to the unlawful broadcasts. The slow-burning horror ambience of this film, like that of 'The Night House,' serves as a coping mechanism and even a cure. As a result, if you're seeking for the same kind of psychological intrigue, this is a film to add to your watch list.
Mirrors (2008)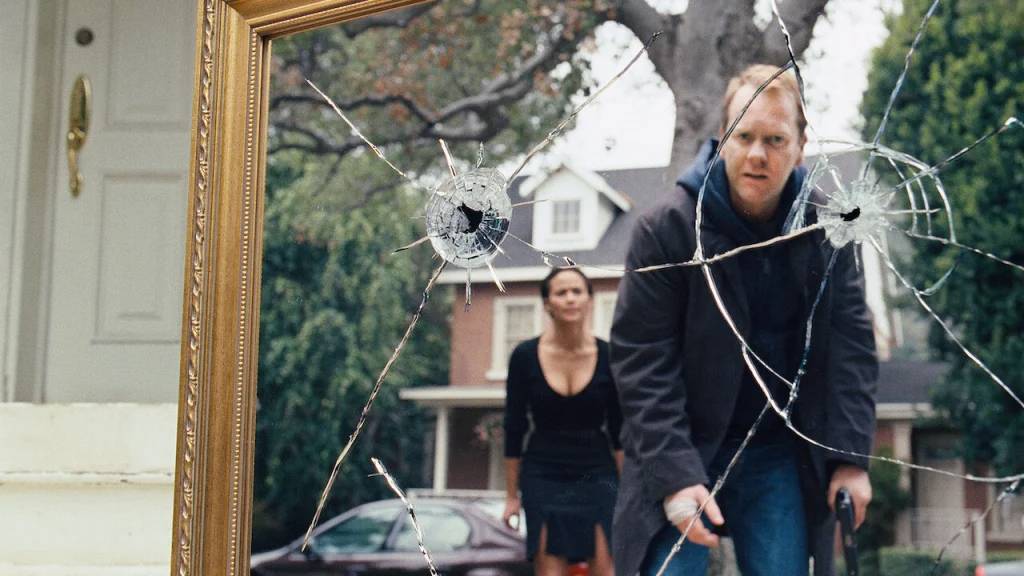 Houses in disrepair are ideal for scary films. 'Mirrors,' directed by Alexandre Aja and based on the 2003 South Korean film 'Into The Mirror' ('Geoul sokeuro'), is a charming horror adventure with a claustrophobic ending. Ben, a disgruntled ex-cop, is hired as a security guard at a run-down property. The house is strangely full of mirrors, and the nights bring bizarre visions into the dwelling. Ben's life swings out of control after a loss in the family. If you enjoyed 'The Night House,' and want to see another film that uses mirrors as a portal to the other side, this is the film for you.
Ouija: Origin of Evil (2016)

As a prequel to the 2014 film 'Ouija,' Mike Flanagan directed the horror thriller 'Ouija: Origin of Evil.' The plot depicts a widow who utilizes her fortune-telling and conniving skills to help individuals seek closure from their deceased family members, based on the popular Hasbro game. Following her husband's death, she and her two kids are struggling to make ends meet, so the widow brings home a Ouija board to help them out. The story uncovers malevolent ghosts as she tries to speak with her deceased spouse. If 'The Night House' piqued your interest in films concerning the aftermath of a death in the family, this is the next film you should see.
Relic (2020)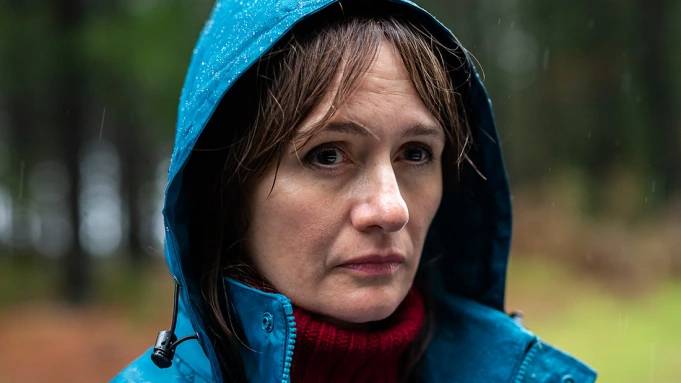 The psychological horror-thriller 'Relic,' starring Natalie Erika James, is a devastating and interesting metaphor of dementia. Edna, who suffers from memory loss, lives in a country house. Kay, her daughter, comes with her granddaughter Sam at the house. They are content to breathe the peaceful air that surrounds the house, but the story begins to suffocate them.
Something sinister lurks in the shadows of the house, and with Edna's failing physical and mental state, the bleak story takes a detour. If you want to see another family drama with psychological intrigue and horrifying consequences after 'The Night House,' this is a film you should see, however the experience may not be pleasant.
Self Isolated (2021)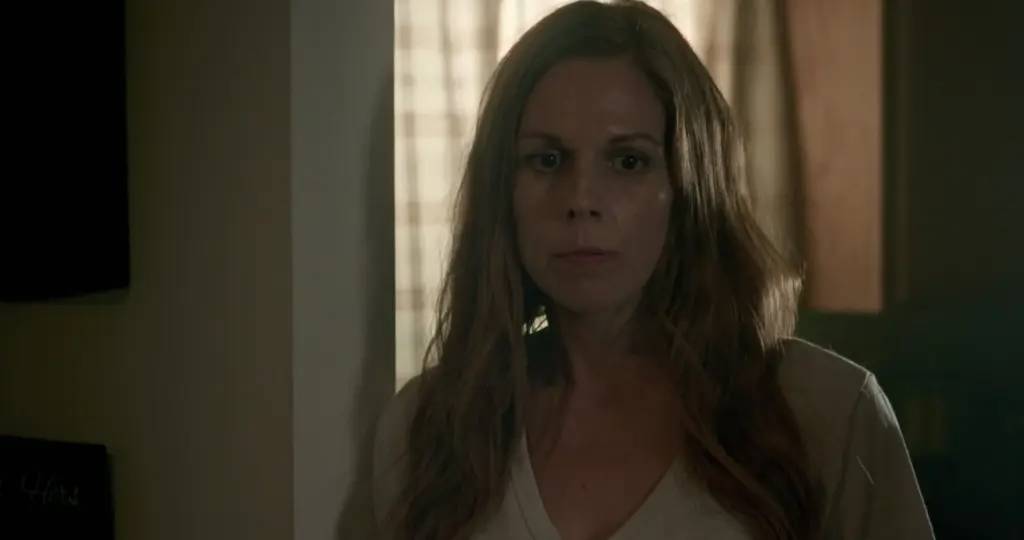 'Self Isolated,' directed by Chad Ridgely, is a somber horror thriller set against the pandemic's tangible anxiety. The plot centres around a woman who awakens from a vegetative state to discover she is alone. Her husband has vanished, and she has no recollection of the events of the past. As she begins on a search to fill the gaps in her recollection, the plot spirals out of control. Meanwhile, a seductive neighbor's appearance may lead her to the truth. If you want to watch another thriller about a husband's disappearance after 'The Night House,' this is the film to see.
Swallow (2019)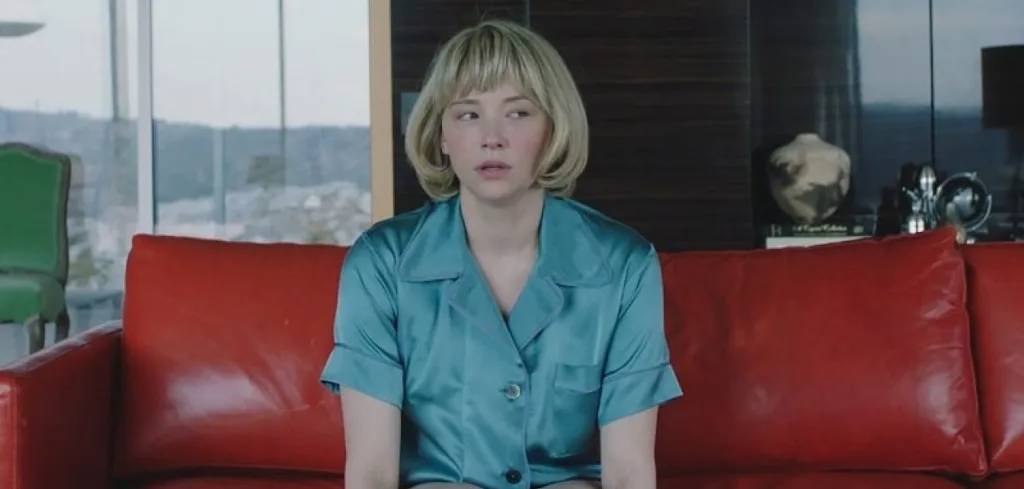 In the psychological horror thriller film 'Swallow,' Carlo Mirabella-Davis creates a challenging and complicated depiction of a so-called "Tradwife." Hunter, whose marriage to Richie has given her upward mobility, is played by Haley Bennett, who gives an entertaining portrayal. However, as she grows accustomed to her newfound luxury, the link of convenience eventually suffocates her, forcing her to become a submissive wife. She eats inedible items like pins and needles and batteries as a self-destructive coping strategy. If you're looking for a female-centric psychological thriller to follow up on 'The Night House,' this film should satisfy your cravings.
Till Death (2021)
Megan Fox takes the show in Scott Dale's cold and ambient psychological thriller 'Till Death.' On the eve of their anniversary, Mark and Emma travel to a lovely cabin in the woods in the hopes of reviving their ruined marriage. To add to the kink, Mark blindfolds Emma, but Emma has no idea that Mark has a much more terrible surprise in store for his wife.
Emma wakes up bound to a dead spouse the morning after their hot nocturnal rendezvous. Meanwhile, Emma's mind is consumed by a tragic history. This film will not fail to interest you if you are looking for another horror movie that builds on secrets and deception after 'The Night House.'
Our Team DCS includes 5 different writers proficient in English and research based Content Writing. We allow them and encourage them to follow the Entertainment news all day long. Our posts, listicles and even the exclusives are a result of their hard work.