The Sky Is Everywhere will be released this Valentine's Day weekend and will include topics such as sadness as well as what appears to be a beautiful romance narrative. The upcoming book adaption is supposed to have a touching tale, as well as a fantastic soundtrack, which has been teased in the film's intriguing trailer.
This film will undoubtedly bring to life the characters that fans have grown to adore, but until it is released on Friday, there are a few other films that will make you experience all of the emotions that The Sky Is Everywhere will. Here are eleven films that will make you laugh and cry, ranging from the loss of a sister to making the shift from childhood to adulthood.
All The Bright Places (2020)

Many book enthusiasts said they knew more than the typical viewer after seeing the movie adaptation of All The Bright Places, however despite what some bookworms claimed, the movie's basic plot remained fairly faithful to the novel. Violet, who has lately lost her sister, is followed by Theodore, a strange guy who befriends Violet without her will.
When the two travel around Indiana to explore hidden jewels, All The Bright Places is a perfect portrayal of loss as well as mental health. Theodore and Violet's journey may end in sorrow, but it is a fantastic film because Theodore taught Violet how to feel again while also encouraging her to share her emotions.
Booksmart (2019)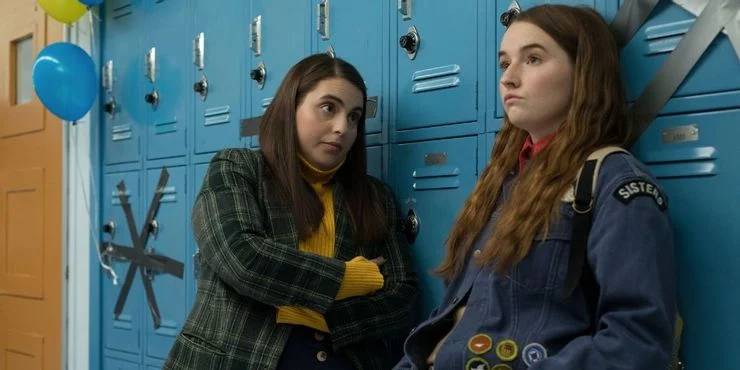 The Sky Is Everywhere is set to be a new coming-of-age film that aims to provide a true glimpse into the inner workings of a teen's mind, and Booksmart is another film that accomplishes this in its 1 hour and 42-minute runtime. The film follows two girls who appear to be coming to terms with the end of high school before embarking on one final journey to prove they didn't spend too much time studying.
The film is pleasant to watch because it has an underlying focus on friendship and even contains sub-themes about the LGBTQIA community and adulthood. While the film does not deal with loss, it does deal with change and the unavoidable goodbyes that come with life, which is one of the reasons it is comparable to The Sky Is Everywhere.
Bridge To Terabithia (2007)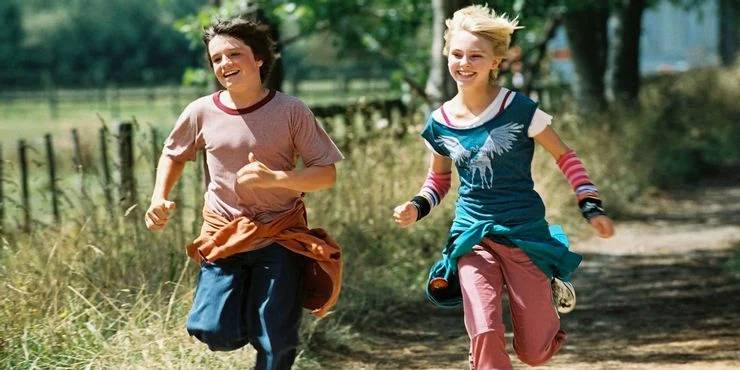 Although Bridge To Terabithia has a slightly smaller audience than The Sky Is Everywhere, the underlying concept is the same. The two films have some absolutely great cinematography that gives off an autumnal vibe thanks to brilliant colour and a woods environment.
Unlike The Sky Is Everywhere, Bridge To Terabithia is an unexpectedly painful film that gives no notice of the grief that viewers would experience while watching it. Both films use a magical tone and a fantastic soundtrack to create a delightful coming-of-age story that is both amusing and touching.
Charlie St. Cloud (2010)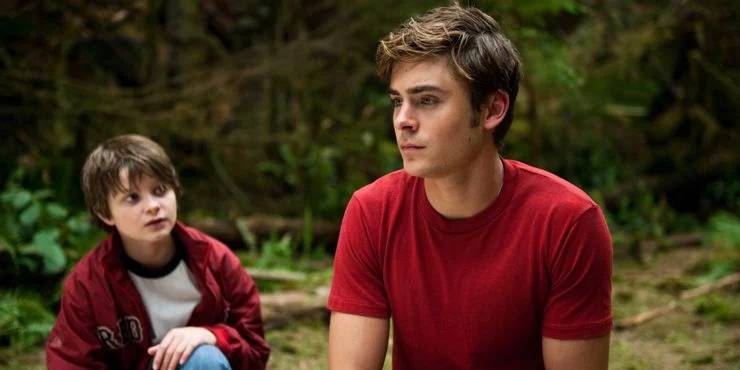 Charlie St. Cloud, set in a wooded lakeside location, not only has a comparable scenery to The Sky Is Everywhere, but also a similar plot. Charlie's younger brother is killed in a boating accident, and he must choose whether to go on with his life or return to the past to remember him.
The novel carefully addresses sibling loss and even provides comfort to those who have lost loved ones by implying that letting go in order to go forward in life is what they would desire. The arrival of romance in the film is what eventually cements Charlie's desire to go forward, as well as a heartwarming piece of advise for anyone grieving: just because they aren't physically present doesn't mean they aren't remembered.
Everything, Everything (2017)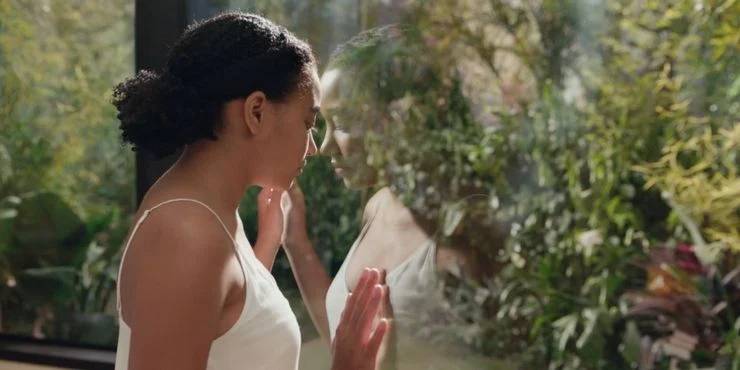 Everything, Everything is a one-of-a-kind coming-of-age film that tells an unconventional love story set against the backdrop of disease. Maddy, who suffers from an autoimmune disease, falls in love with her next-door neighbor, and the film is a fantastic love story of generosity, danger, and patience.
Rather than spending eternity within, Maddy resolves to take charge of her own life. The fundamental message of the film is that everyone is in command of their own lives and so responsible for how they spend it. The film educates audiences that life is too short to be consumed by the past, and encourages them to go out and experience everything.
If I Stay (2014)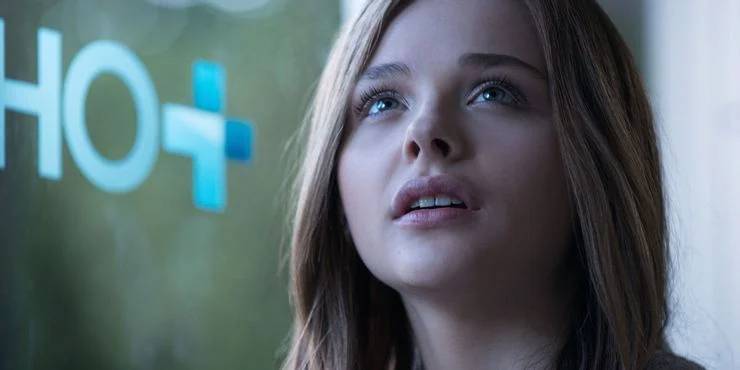 If I Stay is another book-to-movie adaption that has left viewers in tears. The film is notable for its portrayal of loss through a first-person narrative, in which Chloe, who is in a coma, watches life go on without her while choosing whether or not to join her parents in paradise.
The film is heartbreaking, and even the most adamant fans will find themselves holding back tears. However, with its depiction of heaven and Chloe's decision to stay or depart, it may provide comfort to those viewers who are grieving. It presents a new perspective on the afterlife, one in which viewers can find comfort in knowing that their loved ones chose serenity.
Life In A Year (2020)

Life In A Year, starring Jaden Smith and Cara Delevingne, is a film about a youngster whose girlfriend is dying of cancer and wants to fill her final year with experience. The film's profoundly terrible ending is made up for by the events between the beginning and the finish, which make it such a good viewing for anyone dealing with the loss of a loved one.
The film depicts the grieving process before a loss and emphasizes how fragile life is, encouraging viewers to make memories every day and never take life for granted. Life In A Year is a moving film that blends romance with other sensitive themes to produce a touching coming-of-age story.
The Fault In Our Stars (2014)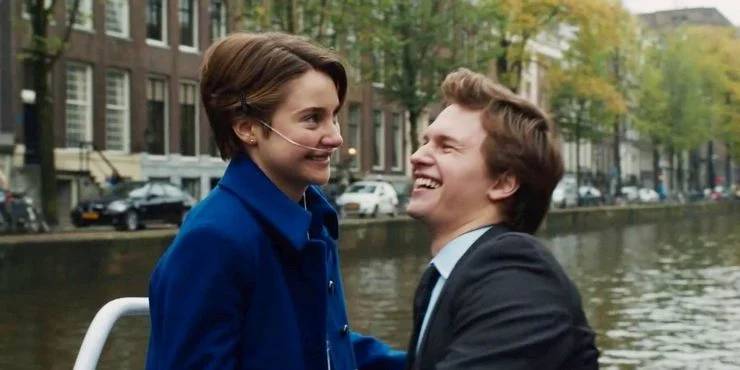 Another teen film to watch this Valentine's Day is The Fault in Our Stars, but make sure you have a box of tissues handy. The film boasts one of the best meet-cutes of all time, and the romance between Hazel and Gus may be brief, but it is full of life.
The Fault in Our Stars is a coming-of-age film that educates audiences about grief and love, two major aspects of life. Hazel and Gus may have a wonderful love story, but it is tragically cut short when Gus dies. "Grief and love, I don't think we get one without the other," says the teaser for The Sky Is Everywhere, and the same can be said for this rom-com.
The Sun Is Also A Star (2019)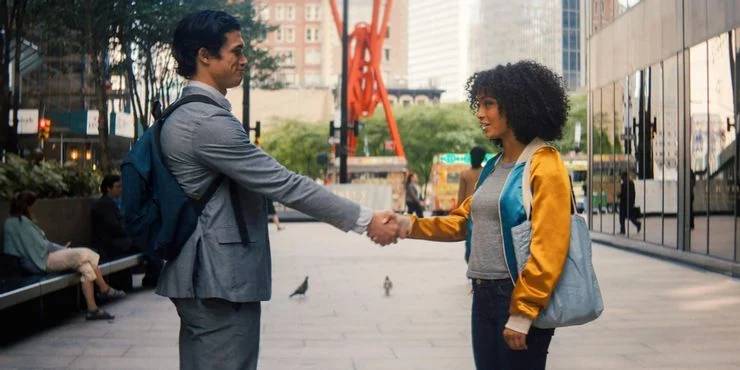 The Sun Is Also A Star tells a narrative of chance and improbable relationships through fascinating cinematography and a major focus on music. The film emphasizes the importance of love in assisting someone in finding their place in the world while remaining loyal to themselves. It steers clear of codependency and instead demonstrates what people can do when they push themselves beyond of their comfort zones.
The karaoke scene is particularly intriguing, as it is here that the developing romance between heartless romantic Daniel and sceptical Natasha begins to take shape, thanks to their shared passion for life and music. It's a film that inspires viewers to get out and experience the world, or at least the globe without obligations.
To All The Boys: P.S. I Still Love You (2020)
To All The Young Men: Another lovely teen rom-com to see this Valentine's Day is P.S. I Still Love You. This second installment, based on the novel series To All The Boys I've Loved Before, introduced viewers to John Ambrose (Lara's second love interest). Fans couldn't help but root for two interesting but contrasting love interests in the film, forcing the question of whether they were on Team John or Team Peter.
The film ended up giving viewers the love story they desired while also making several big references to Lara and her anguish over her mother's death. The film does an excellent job of conveying life after the loss of a loved one while simultaneously making people envious of Lara Jean's ever-expanding wardrobe.
Our Team DCS includes 5 different writers proficient in English and research based Content Writing. We allow them and encourage them to follow the Entertainment news all day long. Our posts, listicles and even the exclusives are a result of their hard work.