10 Movies You Must Watch If You Like The Truman Show
As a visual medium, film has allowed storytellers to push the boundaries of storytelling. Films have the power to make diverse criticism through numerous genres because of their literary foundation and visual stylistics. 'The Truman Show,' directed by Peter Weir and written by Andrew Niccol, follows Jim Carrey's Truman Burbank, an insurance salesman who discovers, to his shock and consternation, that his entire existence is a reality television show. Burbank now has to figure out how to get out of it. The picture is carried by Jim Carrey's captivating performance, which is backed up by Laura Linney, Noah Emmerich, Natascha McElhone, Holland Taylor, Ed Harris, and Brian Delate. Weir's filmmaking is crisp, and Niccol's writing glides between the topics of Christianity, simulated reality, nihilism, and reality television with ease. British cinematographer Peter Biziou filmed the film, and Irish film editor William Anderson and Australian film editor Lee Smith co-edited it.
'The Truman Show,' produced by Scott Rudin Productions and distributed by Paramount Pictures, was released globally on June 5, 1998, to generally positive reviews. Roger Ebert and James Berardinelli, for example, commended the unusual narrative and Carrey's dramatic performance. It was also a financial triumph, generating $264.1 million against a $60 million budget. In addition, the science-fiction satire comedy received a number of Academy Award, British Academy Film Award, and Golden Globe nominations, with Carrey's role winning a couple for writing, director, and performance. I've included films on this list that follow a similar story framework. The authors on this list typically deal with a variety of topics via the lens of unique story structures and themes. In order to have a more diversified list, I did not include projects directed by Peter Weir. So, without further ado, here is our list of the top movies that are similar to 'The Truman Show.' Several of these films, such as "The Truman Show," are available on Netflix, Hulu, or Amazon Prime.
A Simple Twist of Fate (1994)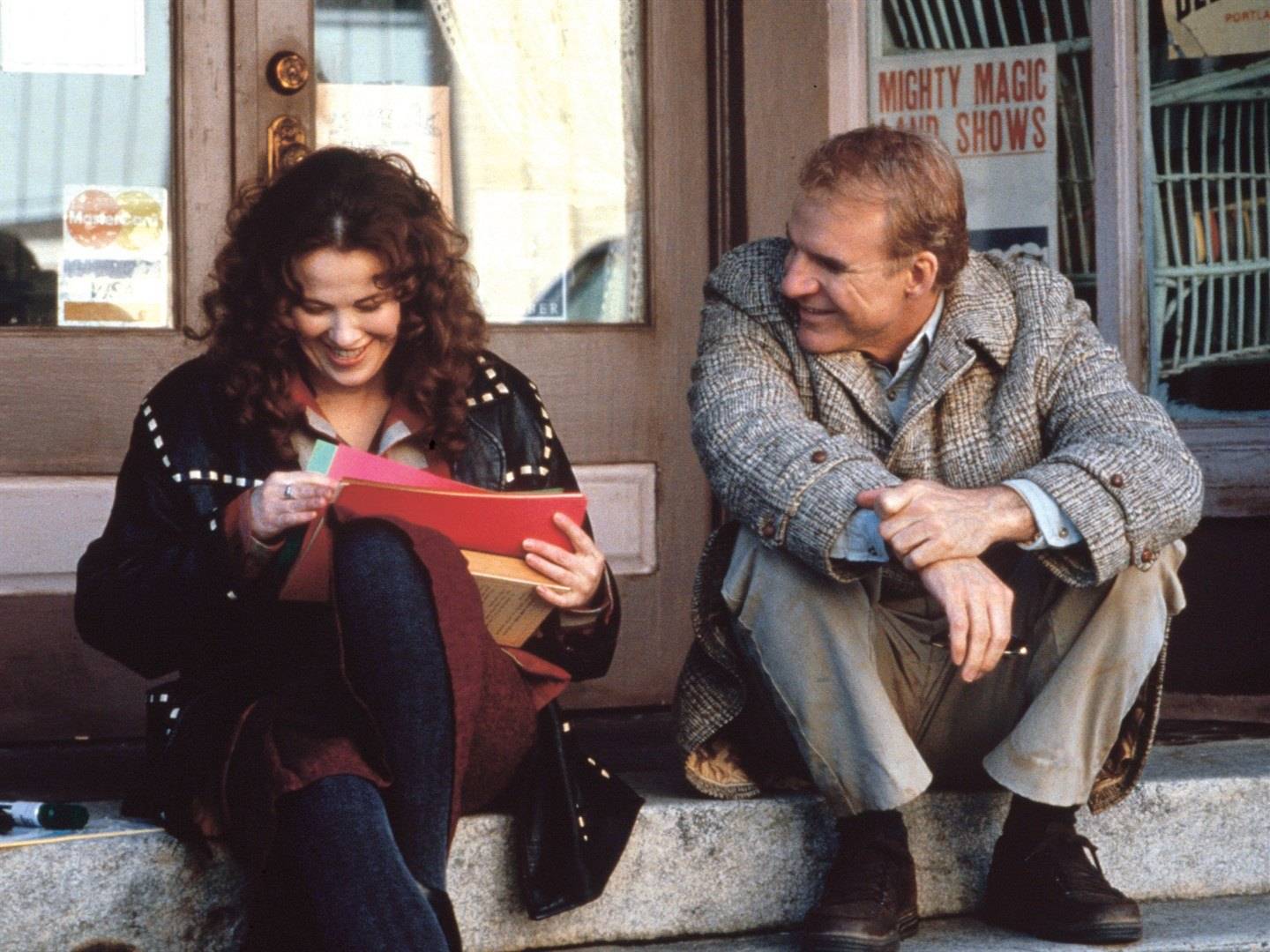 'A Simple Twist of Fate,' directed by Gillies MacKinnon and written by Steve Martin, follows Martin as Michael McCann, a desperate man who is emotionally estranged from the world. When an orphaned baby appears on his doorstep, he is given a second chance at happiness. Martin's humorous charm pervades the film, and he flawlessly alters his performance in response to the character's progression. Gabriel Byrne, Laura Linney, Catherine O'Hara, and Stephen Baldwin are among the cast members who back up the actor.
Brazil (1985)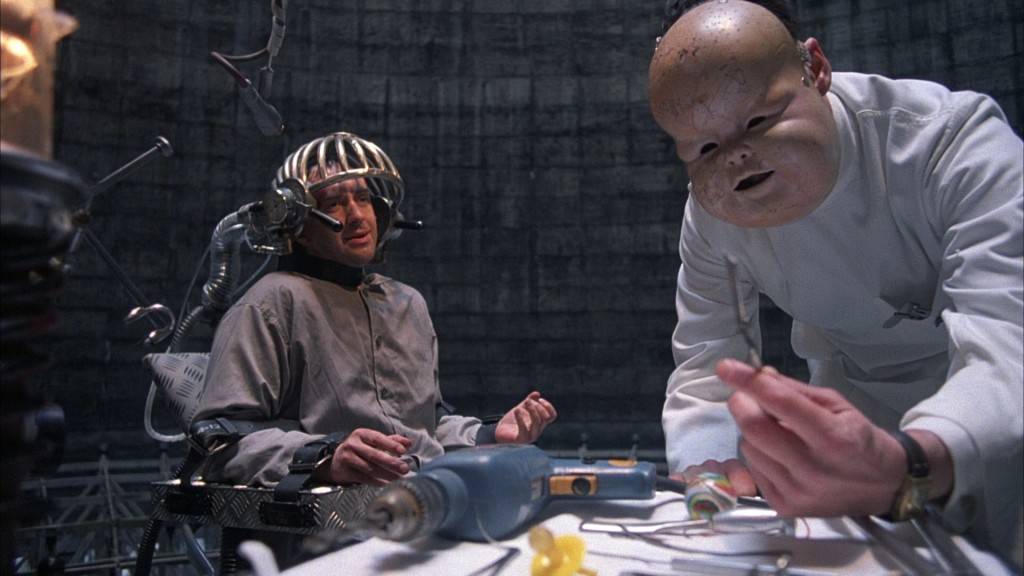 'Brazil,' directed by Terry Gilliam and co-written by Tom Stoppard, Charles McKeown, and Gilliam, stars Jonathan Pryce as Sam Lowry, a bureaucrat in a retro-futuristic society who takes it upon himself to correct an administrative error. His efforts, however, result in him being labeled as a state adversary. 'Brazil,' a dystopian science fiction film, is based on George Orwell's novel 'Nineteen Eighty-Four,' which was published in 1949. Gilliam builds the narrative along the lines of significant political commentary through the dystopian backdrop. From the roots of Franz Kafka's literary stylistics, the film instills absurdity. Despite its critical acclaim, 'Brazil' failed to make a profit at the box office and was a commercial flop. However, with the passage of time, it has come to be regarded as one of the most groundbreaking films ever created.
Being John Malkovich (1999)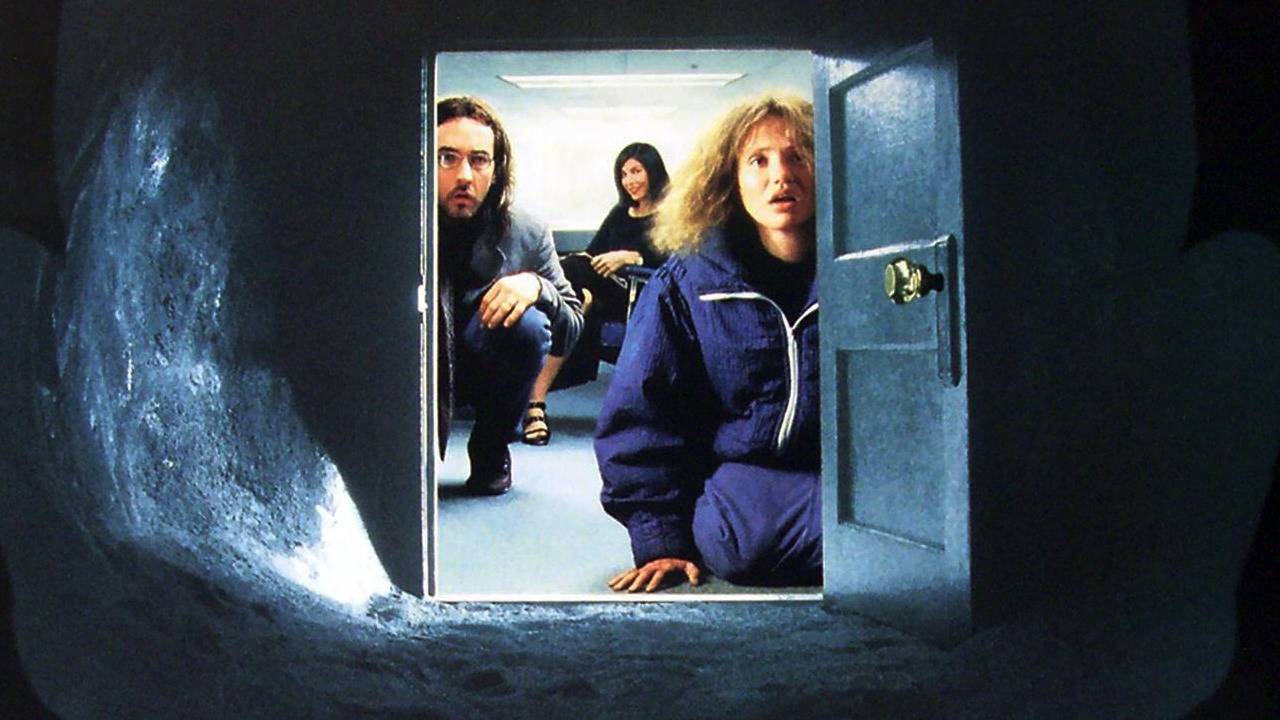 'Being John Malkovich,' a fantasy comedy-drama starring John Cusack as Craig Schwartz, a puppeteer who inexplicably finds himself in the head of the titular John Malkovich. 'Being John Malkovich,' directed by Spike Jonze and written by Charlie Kaufman, is a film full of intelligence and wit. Multiple themes, images, symbols, and motifs are wonderfully balanced by Kaufman, while Jonze maturely implements the screenwriter's ideas. The fantasy comedy was one of the most well-received films of 1999, with a Rotten Tomatoes score of 93 percent. Furthermore, it has established itself as a classic, with many critics hailing the picture as a masterpiece of world cinema.
Cold Souls (2009)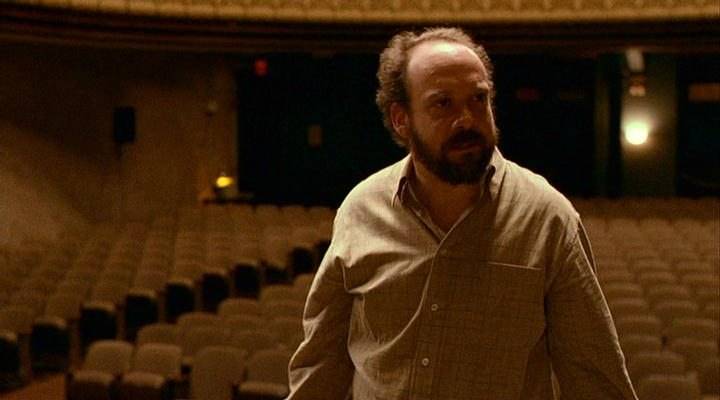 'Cold Souls,' a comedy-drama, starring Paul Giamatti as Paul, a fictitious version of the actor. The film follows Paul, who is depressed and anxious and hires a company's service to deep freeze his soul. Things become tricky, though, when his soul is lost in a soul trafficking scam. The rest of the film follows Paul's misfortunes in his quest to reclaim his lost soul. 'Cold Souls,' written and directed by Sophie Barthes, is based on the thematic structure of Spike Jonze's masterpiece 'Being John Malkovich.' The thematic resemblance drew a lot of criticism as well. 'Cold Souls,' on the other hand, is a compelling movie thanks to Giamatti's career-best performance, as well as a fascinating emotional journey and varied layering within the plot.
Dogville (2003)

'Dogville,' a revenge melodrama written and directed by Lars von Trier, stars Nicole Kidman as Grace Margaret Mulligan, a woman on the run from a gang of brutal criminals. She is eventually accepted into a little Colorado community called Dogville, albeit unwillingly. Despite the townspeople's willingness to take her in, the refuge comes at a cost. To gain acceptability, she must work hard for the people. However, tensions are rising as they continue to mock her for being a helpless outsider. 'Dogville,' like any other von Trier picture, drew mixed reactions, with many condemning the film for having a weak storyline. However, with the passage of time, it has evolved into a cult classic and is regarded as one of Lars von Trier's best works.
Eternal Sunshine of the Spotless Mind (2004)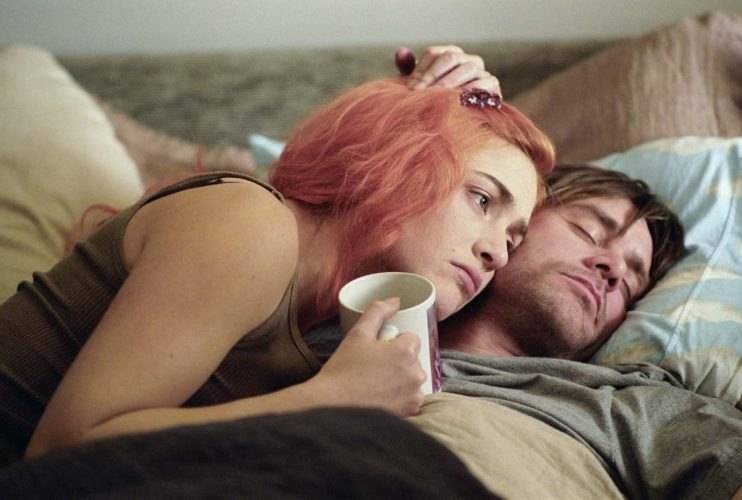 'Eternal Sunshine of the Spotless Mind,' directed by Michel Gondry and written by Charlie Kaufman, follows Joel Barish and Clementine Kruczynski, an estranged couple who delete each other from their memories only to meet paths and fall in love again. Jim Carrey and Kate Winslet give outstanding performances in this romantic science-fiction comedy-drama. Kaufman's astounding talents are acknowledged with creating a complicated work of romance and drama hybrid that merges psychological thriller and nonlinear narrative structure. 'Eternal Sunshine of the Spotless Mind' has been named one of the best films of the twenty-first century by BBC, with a Rotten Tomatoes rating of 93 percent. Along with Pierre Bismuth and Michel Gondry, Charlie Kaufman won his first Academy Award for Best Original Screenplay for the well-crafted screenplay.
Fight Club (1999)

'Fight Club,' based on American novelist Chuck Palahniuk's 1996 novel of the same name, stars Edward Norton as an anonymous narrator who is dissatisfied with his white-collar employment. He is deeply concerned by society's consumerist values and begins to rot in his own sorrow until he meets Brad Pitt's charismatic Tyler Durden. The rest of the film follows the two men as they organize a "fight club" to defy social conventions. However, things can spiral out of control when one begins to doubt one's own sanity. 'Fight Club,' directed by David Fincher and written by Jim Uhls, is seasoned with a mind-blowing conclusion. The picture was a commercial and critical failure when it was released, but it has now developed into a celebrated work that launched Fincher's illustrious Hollywood career.
Forrest Gump (1994)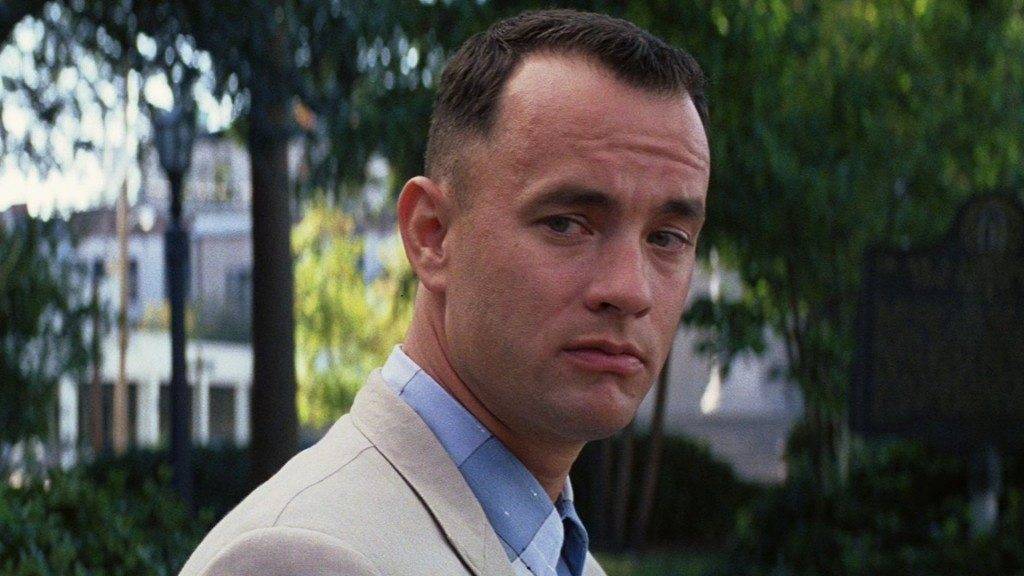 'Forrest Gump,' directed by Robert Zemeckis and written by Eric Roth, is based on American novelist Winston Groom's 1986 novel of the same name. The comedy-drama follows Tom Hanks as Forrest Gump, a seemingly dimwitted but immensely kind-hearted man from Alabama who influences and impacts some of the most significant historical events in the United States in the twentieth century. The story is told from Gump's point of view, which generates a sense of wonder and nativity that lies at the heart of the picture. It is also brimming with political commentary and offers a perspective on the impact of twentieth-century historical events. The superb performances of Tom Hanks, Robin Wright, and Sally Field, in addition to the storyline and directing, contribute to increase the film's enchantment.
The Lobster (2015)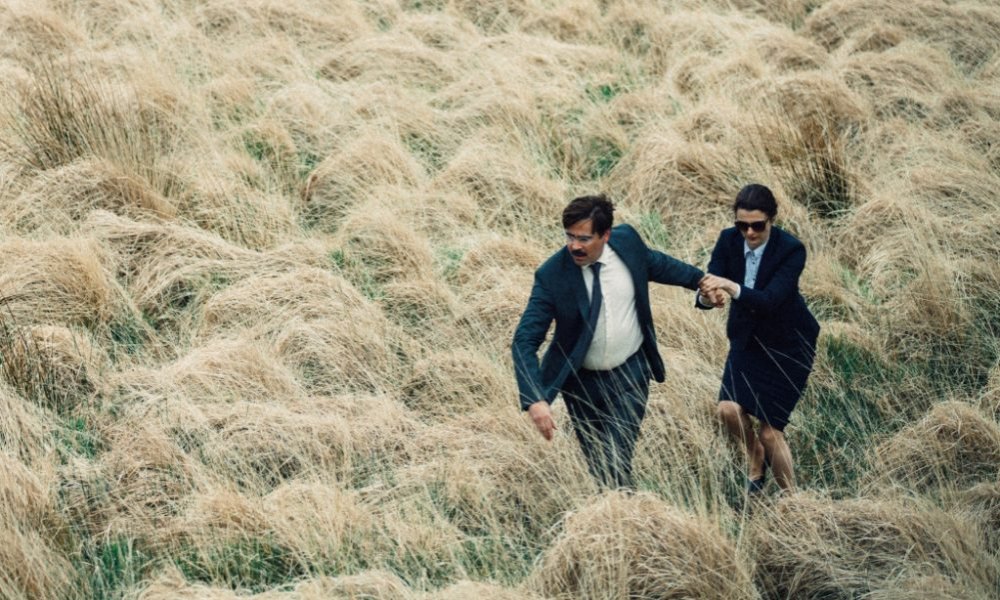 'The Lobster,' directed by Yorgos Lanthimos and co-written by Efthimis Filippou and Lanthimos, is set in a dystopian world ruled by strange regulations such as a single person has to find a romantic partner within 45 days of the government giving it to them. They will be turned into animals if they are unable to find a partner. The story revolves around David, a solitary man who has to find someone in order to stay human. During his hunt, he meets an anonymous woman, with whom he forms a relationship in order to avoid the dreadful conditions. The picture is enjoyable to watch because it is beautifully weird and darkly comedic. When it was released, 'The Lobster' received positive reviews and earned the Jury Prize at the Cannes Film Festival.
Visioneers (2008)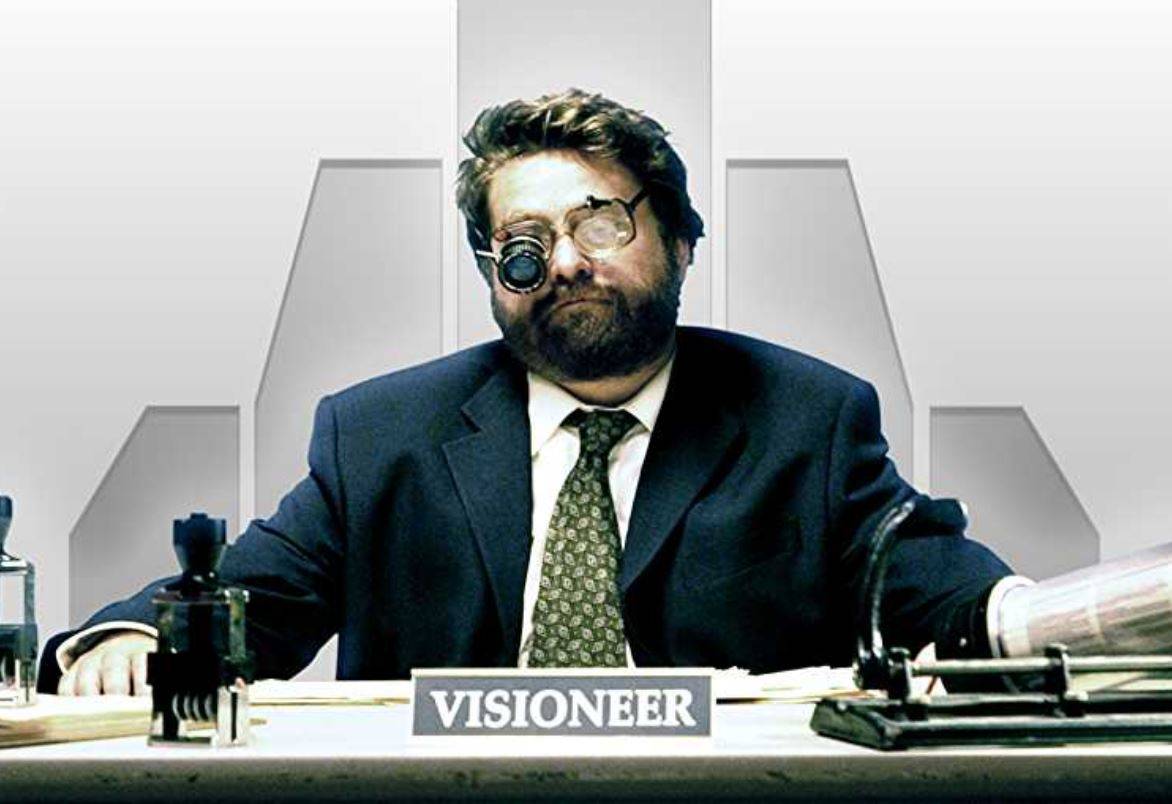 Brandon Drake wrote and directed the dark comedy 'Visioneers.' The film is set during a period in human history when people begin to explode as a result of extreme stress. In the middle of the fear, Zach Galifianakis' George Washington Winsterhammerman tries to live a normal and peaceful existence by ignoring the pandemic. However, things take a turn for the worst when he experiences his first symptom. Galifianakis' blazing comedic skill is the driving force behind 'Visioneers.' The writing enhances his performance by presenting some genuine laugh-out-loud moments. The prose is drenched in dark comedy, which aids in the creation of an absurdist social criticism. 'Visioneers' didn't get a lot of positive press when it first came out, but it's grown into an enjoyable watch over time.