The Worst Person In The World, directed by Joachim Trier, is a Norwegian film that combines dark humor and romantic comedy in a story about the coming of age of an uncertain young woman. The heroine Julie, played by Renate Reinsve, invokes classic themes from comedy-dramas that deal with modern love, commitment, professional perplexity, and even a mid-life crisis.
With two Oscar nominations for Trier's film, The Worst Person, audiences will be drawn to comparable stories by contemporary auteurs such as Noah Baumbach and Wong Kar-wai.
Before Midnight (2013) – Stream On Hulu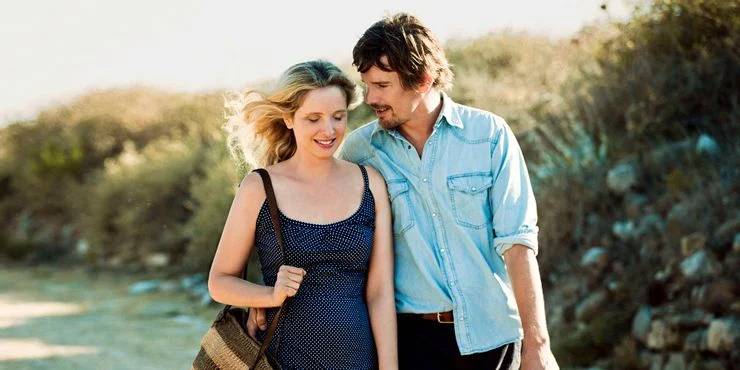 Richard Linklater's Before trilogy is widely recognized as one of his best works. Each installment focuses on a different facet of a relationship between two lovers who haven't seen each other in years. The heroes face anxieties of age and monotony in the last chapter. They ponder how their lives would be different if they had made other choices in the past. Following then, the plot naturally leads to both troublesome and wholesome moments.
The discussion of duties, kids, and marriage will undoubtedly remind viewers of Julie's anxieties in The Worst Person. Julie's dinner-table chats with her boyfriends or acquaintances, in particular, are reminiscent of the dialogue-driven passages in Before Midnight.
Eighth Grade (2018) – Stream On Showtime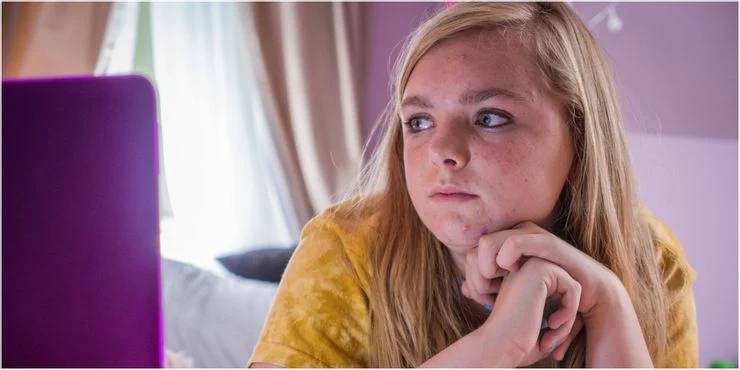 Eighth Grade, starring Elsie Fisher as an ordinary adolescent with ordinary adolescent difficulties, offers a raw and realistic approach to the coming-of-age genre. The eighth-grader faces the challenges of being popular in an age addicted to social media, rather than the conventional high school cliches.
When compared to the teenage storyline of Eighth Grade, the topics in The Worst Person In The World are far more adult. However, the latter can be viewed as a foreshadowing of Julie's befuddled adulthood. While Julie is also looking for a job and a steady relationship, Kayla from eighth grade is concerned about other topics that are important to her at this age. This Bo Burnham film would be a funny follow-up to The Worst Person because of the contrast.
Frances Ha (2013) – Stream On The Criterion Channel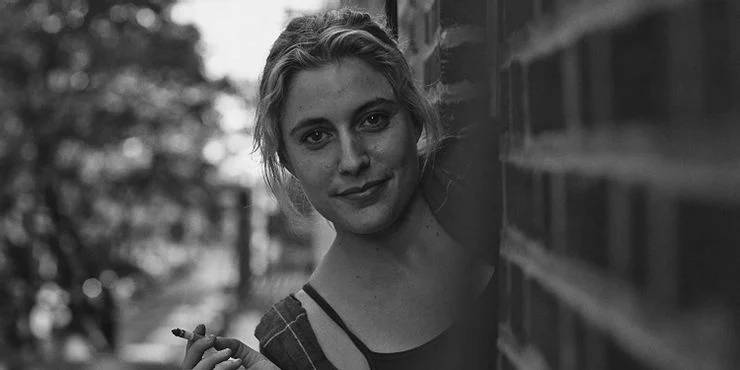 Frances Ha, starring Greta Gerwig and co-written by her, is one of the best black-and-white films of the last decade. The film depicts the titular character's day-to-day escapades as she navigates adulthood and employment challenges. In the midst, there are shaky connections and relationships hanging by a thread.
Due to its genre subversions, the film has been a popular favorite since its premiere. Despite the fact that it is mostly on the journey of one character, the situational humor creates a rom-com-like mood, similar to The Worst Person In The World. Furthermore, while Frances and Julie have distinct goals, their frustrations are the same.
In The Mood For Love (2000) – Stream On HBO Max

In The Mood For Love, a classic love film by Wong Kar-wai, examines the depths of adultery through pure passion. When two neighbors suspect their partners of cheating on them with each other, they form a tight friendship of their own. Even for the two characters, falling in love seems inevitable, although doing so would entail repeating their lovers' mistakes.
Similar characteristics of cheating are discussed in The Worst Person In The World, as well as the extent to which it can be justified. Both stories, in the end, start a debate about infidelity in partnerships without being shocking.
Parallel Mothers (2021) – Stream On Apple TV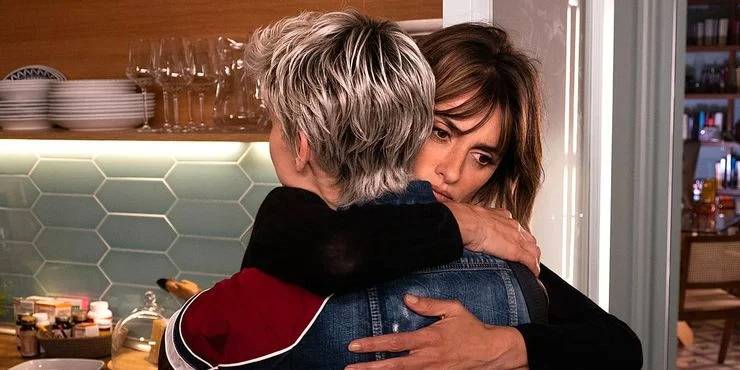 Pedro Almodóvar's latest Spanish film decodes the concept of motherhood in difficult times through the adventures of two recent mothers. While one of the women is in her forties and thrilled to be a mother, the other is an adolescent who is terrified of the new life that awaits her. Their problems only get worse as the two become friends and start raising their children.
Julie's ideas on motherhood are explored in few sequences in The Worst Person In The World. She is both terrified and amused by the prospect of having children. Parallel Mothers is the ideal film to watch if the audience has similar thoughts.
People Places Things (2015) – Stream On Hulu

People, Places, and Things is a comic novel about a graphic novelist's recent divorce. He must establish his worth as a good father while caring for his twin girls as he fights to stay relevant in his work. And, as one might imagine, a new romantic interest in his life adds to his woes.
Jemaine Clement gives a sense of tragicomedy to this notion in one of his most emotive roles. While this premise is similar to Julie's ups and downs in The Worst Person In The World, it's also worth noting that both films offer different perspectives from graphic novelists. While Clement's Will is a struggling comic book writer, Aksel is a well-known artist who comes out as entitled and self-centered.
Reprise (2006) – Rent On Amazon Video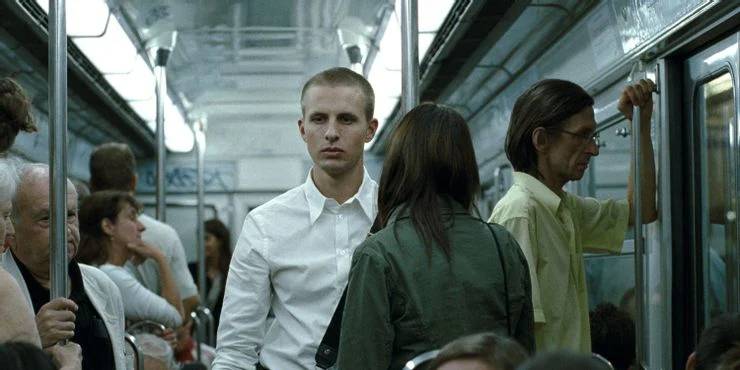 The Norwegian drama Reprise follows a group of young Oslo residents as they navigate life in their early twenties. Both of the main characters are aspiring writers, with one becoming famous while the other continues to struggle. The rest of the notion is based on a clash of interests and the fear of losing one's job.
Reprise is required watching for fans of The Worst Person In The World because it marked the beginning of director Joachim Trier's career as well as the first installment of his Oslo trilogy. Reprise was the first of a spiritual trilogy of three films set in Oslo, which included Oslo, August 31st, and The Worst Person.
Stuck In Love (2013) – Stream On Peacock

Josh Boone began his career directing Stuck In Love before moving on to The Fault In Our Stars. The film depicts the love lives of a divorced novelist, his son, and his daughter. Each of the three individuals' relationships has its own set of difficulties and complications.
While Stuck In Love necessitates three separate settings to examine the intricacies of modern-day love, The Worst Person In The World interprets the same through various stages of the protagonist's life. In other words, both films demonstrate that love isn't reducible to a single rom-com formula.
The Incredible Jessica James (2017) – Stream On Netflix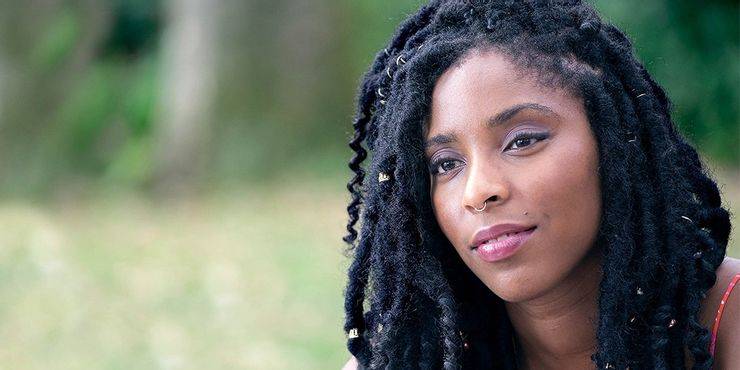 This Netflix comedy film is set in a future that is "post-relationship." The title character is a wannabe playwright who is dealing with the aftermath of a recent breakup. When she falls in love with a man who is also moving on from a failed relationship, the two discover they have a lot in common.
The Incredibles has a number of narrative components. Jessica James is reminiscent of The Worst Person In The World's first "chapters." When Julie discovers Askel is cheating on her, she embarks on a new relationship of her own. Like Jessica James, her ultimate goal is to try several forms of love and find the one that suits her.
While We're Young (2014) – Stream On Kanopy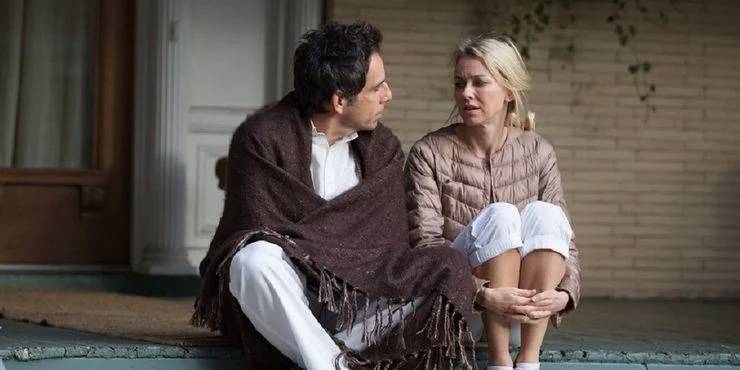 To give some variety to their somewhat monotonous lives, a middle-aged couple befriends a younger pair. However, as the elders fail to keep up with the younger generation, mayhem develops. While We're Young laments the loss of youth, in addition to the obvious references to a mid-life crisis. Time can fly by so quickly that some individuals forget to enjoy the moments in between.
Julie's anxieties stem from such thinking. She's worried that by the time she finds the ideal job and partner, it will be too late. The fact that she is approaching her 30th birthday adds to the core dilemma that the characters in While We're Young are dealing with.
Our Team DCS includes 5 different writers proficient in English and research based Content Writing. We allow them and encourage them to follow the Entertainment news all day long. Our posts, listicles and even the exclusives are a result of their hard work.