The 1992 sports comedy "White Men Can't Jump" tells the narrative of Billy Hoyle (Woody Harrelson) and Sidney Deane, who end up defrauding the courts of Los Angeles to make money after developing an unexpected friendship based on hustling and mutual benefits. In the film, Billy plays the gullible players on the floor by making them believe he is a rookie white basketball player. The two team up to make money and avoid being overtaken by mobsters after coming to a deal with Sidney Deane (Wesley Snipes).
The cult classic's remake, however, deviates from the original's course. This sports comedy, directed by Calmatic, centres on basketball players Kamal and Jeremy, who couldn't be more different from one another. They unwillingly team up when they are given the opportunity to compete in a competition with a cash prize of $500,000. In the new rendition, Jeremy (Jack Harlow) and Kamal (Sinqua Walls) take on the roles of Billy and Sydney in the modern day and team up to overcome the obstacles in their path. Here are some other comedic twists on the well-known game if the wacky humour and high stakes collaboration in "White Men Can't Jump" piqued your curiosity. Several of these films, including "White Men Can't Jump," are available to stream on Netflix, Hulu, or Amazon Prime.
BASEketball (1998)
In "BASEketball," an oddball pair invents a hybrid sport fusing baseball and basketball. Trey Parker, Matt Stone, and Dian Bachar are included in the cast. When jocks challenge Joe Cooper and Doug Remer to play basketball, they wind up coming up with a new game that eventually becomes popular. 'BASEketball' showcases a strange duo like Billy and Sidney with slapstick and over-the-top humour. Therefore, if you liked the strange hustling in "White Men Can't Jump," you'll also like "BASEketball," directed by David Zucker, for its inventiveness.
Celtic Pride (1996)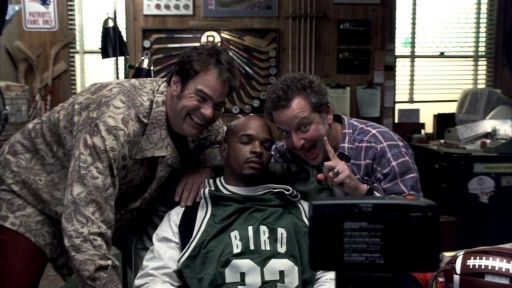 'Celtic Pride' tells the tale of ardent supporters Mike and Jimmy, who go to extraordinary lengths to protect their aspirations and achieve their aims. They make the decision to get the star of the opposing team intoxicated in a club after seeing their favourite team, the Boston Celtics, lose in the NBA Finals so that he won't be able to play in the following game. However, chaos breaks out as the two unintentionally kidnap the basketball star. Tom DeCerchio's "Celtic Pride," starring Dan Aykroyd, Damon Wayans, Daniel Stern, Gail O'Grady, and Christopher McDonald, is the ideal film to see next since it features the high-stakes cooperation of a wild pair.
Eddie (1996)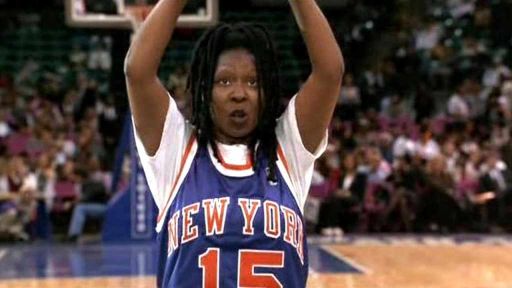 'White Men Can't Jump' proves that brilliance can be discovered in the most unexpected places. Similar to this, "Eddie" tells the tale of Edwina "Eddie" Franklin, a chauffeur whose ardour for the New York Knicks inspires her to enter a competition where she can obtain the title of honorary assistant coach for basketball. The team owner ultimately promotes her to head coach when her instructions prove to be effective.
After an intriguing turn of events, director Steve Rash seamlessly blends comedy and athletics. The cast also includes Frank Langella, Malik Sealy, Dennis Rodman, Dennis Farina, and Rick Fox in addition to Whoopi Goldberg, who plays the title role. Therefore, if you laughed at the implausible skill of a white basketball player in "White Men Can't Jump," you'll find it equally amusing that a driver can coach a prestigious team.
Rebound (2005)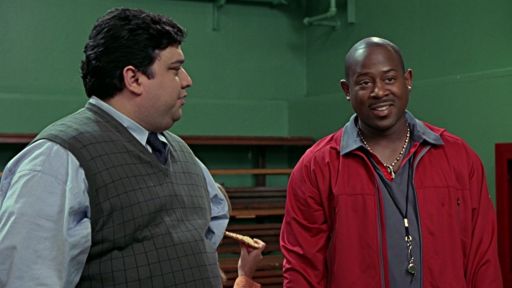 In "Rebound," Roy McCormick plays a professional athlete who is benched because of his bad temper, much as Kamal in the remake of "White Men Can't Jump." Roy McCormick finds himself coaching a middle school basketball team rather than competing in a tournament, in contrast to Kamal in "White Men Can't Jump." To his amazement, he is greeted by a motley crew of unremarkable youngsters.
All the pieces start to fall into place as the coach forges relationships and heals the team. Martin Lawrence, Eddy Martin, Steven Anthony Lawrence, and Wendy Raquel Robinson are among the cast members. Rebound, directed by Steve Carr, portrays a man's journey to redemption and getting back on track, much like "White Men Can't Jump."
Semi-Pro (2008)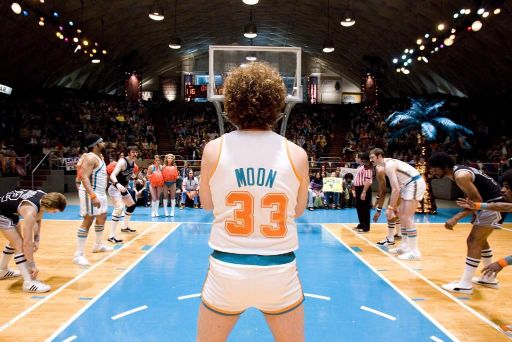 This sports comedy extravaganza tells the tale of Jackie Moon, a singer who uses the money from his one and only hit single to fund his goal of playing basketball in 1976. The team would soon be kicked out of the league because they were the worst in the league and had no hope of winning. Jackie takes on the enormous job of making things right and saving the squad in order to prevent his team from being combined and losing its status.
Will Ferrell, Woody Harrelson, Maura Tierney, Will Arnett, Andy Daly, David Koechner, and Rob Corddry are among the impressive cast members. Every aspect of a basketball fiesta is represented in this spoof movie as well. Similar to Billy and Sidney's efforts to generate money and improve their lives, "Semi-Pro," directed by Kent Alterman, tells the story of a total resurrection and turnaround from scratch.
The 6th Man (1997)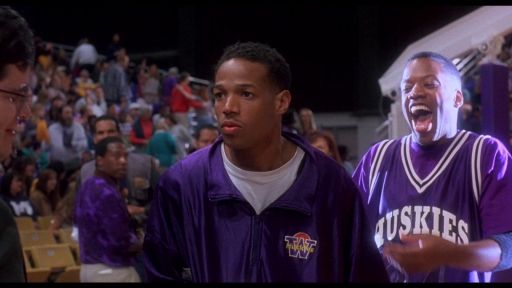 The college basketball club Washington Huskies, who are already struggling, are the subject of this comedy film. When their best player Antoine gets injured during a spectacular dunk, the Huskies experience even more heartache. But when Antoine reappears as a ghost to assist his brother Kenny in leading the squad to victory, everything is different. Marlon Wayans, Kadeem Hardison, David Paymer, and Michael Michele star in the unusual movie with similarly absurd objectives. The Randall Miller-directed film "The 6th Man," which features supernatural elements but still captures the concept of triumphing with a secret skill, is the ideal choice to watch next.
Thunderstruck (2012)
'Thunderstruck' is a tumultuous drama with baffling components that tells the account of Brian, a helpless adolescent who ends up with his idol and basketball player Kevin Durant's talents and talent. The switch makes the famed basketball player the star of his high school, but also prevents him from shooting on the floor. Director John Whitesell's 'Thunderstruck' has Kevin Durant, Taylor Grey, Jim Belushi, Tristin Mays, and Brandon T. Jackson; it may not have the same hustle as 'White Men Can't Jump,' but it still features a dynamic tandem and their interchanging powers.
Uncle Drew (2018)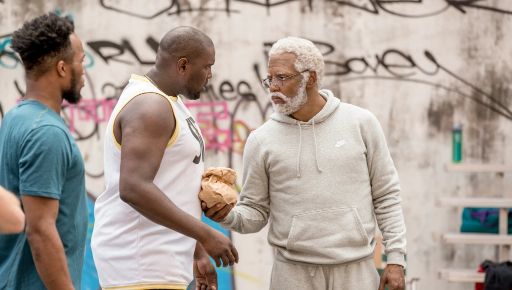 A young man named Dax is featured in the movie "Uncle Drew" and his aim is to win a prestigious basketball competition. Dax meets basketball great Uncle Drew while desperately trying to win the Rucker Classic street ball tournament in Harlem. The narrative continues with the two going on a road trip and recruiting the famed basketball team to win the competition.
The film 'Uncle Drew' by director Charles Stone III, which stars Kyrie Irving, Lil Rel Howery, Shaquille O'Neal, Chris Webber, Nate Robinson, and Nick Kroll, also depicts a similar quest for the title with an unlikely team in place, making it the ideal choice to watch after the remake of 'White Men Can't Jump.
Our Team DCS includes 5 different writers proficient in English and research based Content Writing. We allow them and encourage them to follow the Entertainment news all day long. Our posts, listicles and even the exclusives are a result of their hard work.