When you're reminiscing about a terrific movie you saw recently, you occasionally forget the title. Then the first letter of the film's title pops into your head, and you think to yourself, "the film starts with c." Then you start looking it up on the internet. We on the other hand, are here to make your life easier. The following is a list of the best films that begin with the letter "c":
Cape Fear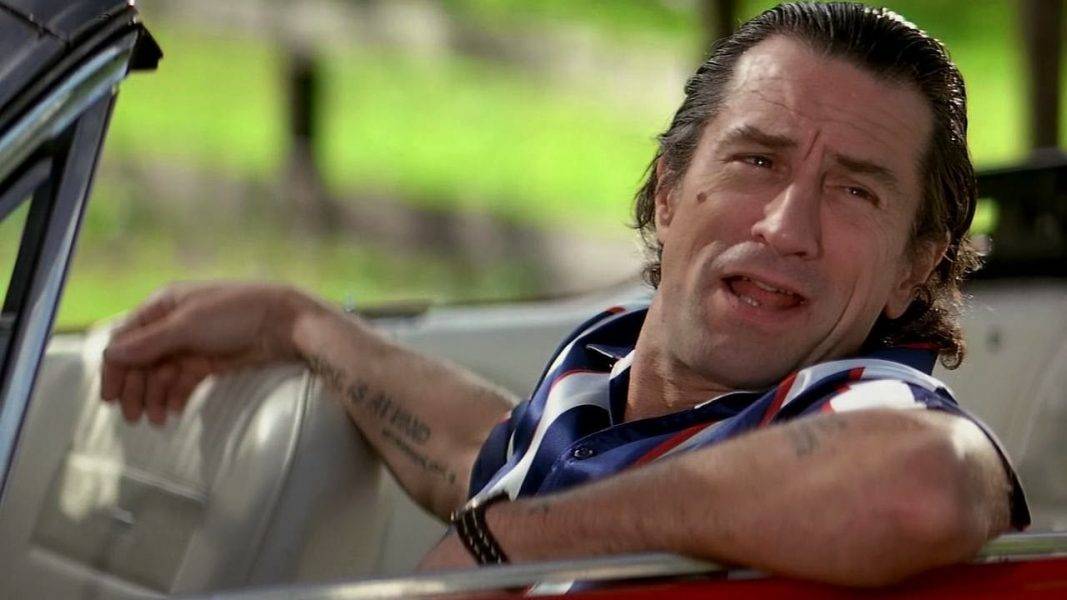 This film, directed by Martin Scorsese, is a remake of filmmaker J. Lee Thompson's dramatic film noir, based on John D. MacDonald's novel "The Executi oners" and based on James Webb's script. It stars Robert De Niro, Nick Nolte, and Jessica Lange in leading roles. De Niro was nominated for an Academy Award for his depiction as maniacal Max Cady. It tells the story of Max, a psychopathic rapist who is released from prison after 14 years. He's certain that his defense attorney, Sam Bowden (Nick Nolte), didn't do everything he could to protect him. As a result, he begins pursuing Sam and his family, seeking retribution. This intense thriller is well worth your time!
Catch Me If You Can (2002)
Well, this isn't exactly the kind of success one would hope for in life, but Frank Abagnale's life does teach you a lot about having the strength to stand up and confront life as it is, rather than just accepting whatever comes your way. Frank is a teen who flees his home and, when he runs out of money, begins to swindle people using his deceitful charm and confidence. His scams become more sophisticated, and he forges checks worth millions of dollars. The FBI pursues him, but they finally turn to him for assistance in catching other fraudsters and crooks. It's a delightful story, full of whimsy and charm, and done in the classic Spielbergian style.
Casino (1995)
'Casino' is a gripping tale of success, greed, money, ambition, and power, cut from the same gory cloth as 'Goodfellas.' 'Casino' is a film about two mobsters who wage a life-or-death war to win control of the gaming industry. Sam and Nicky were once great friends, but in their pursuit of power and success, they betray each other and become enemies. While the plot may be a little jumbled at points, the picture succeeds primarily owing to the performances, particularly Sharon Stone's and Scorsese's mastery of the medium. Scorsese isn't quite as clinical and polished as he was in 'Goodfellas,' but he's certainly not far from his best.
Casablanca (1942)
Casablanca is a World War II film about an expatriate nightclub owner named Rick who runs across Ilsa, an old flame, and promises to help her and her husband evacuate the nation as their love blossoms. Casablanca is a wonderful love story and a multi-Oscar-winning masterpiece linked with A-list artists in their respective areas, despite its reputation as anti-Nazi propaganda. The film was directed by Michael Curtiz and starred Humphrey Bogart and Ingrid Bergman, making it an instant classic.
Charulata (1964)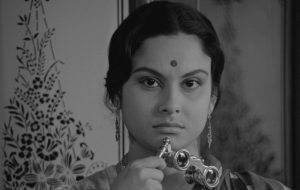 Satyajit Ray and his female collaborators never cease to astound me. They are smart, steadfast, strong, gentle, and complex. To put it another way, they are humans, not glamorous showpieces. Bhupati (Shailen Mukherjee), an upper-class newspaper publisher and a political enthusiast, loves his wife but is too busy to give her time. Charulata (Madhabi Mukherjee) is the sharp and beautiful wife of Bhupati (Shailen Mukherjee), an upper-class newspaper publisher and a political enthusiast, who loves his wife but is too busy to give her time. When Bhupati's cousin Amal (Soumitra Chatterjee) pays them a visit, everything changes. This rendition of Tagore's 'Nastanirh', set during the Bengali Renaissance, explores the emotions of loneliness, desire, love, and guilt. The screenplay is complex, with cultural and literary allusions, and it utilizes deep focus brilliantly in a Victorian-style setting.
Chinatown (1974)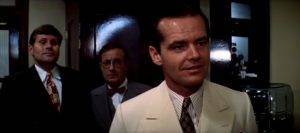 There's something about the mystery and intrigue of detectives and cowboys that draws the audience in. It is the loner's capacity to confront and combat their vulnerabilities in a calm manner when faced with adversity. In Roman Polanski's Chinatown, Jack Nicholson portrays a private detective in a similar job (inspired by California Water Wars). Polanski delivers a fascinating story about a detective who becomes entangled in the intricate web of deception, murder, and corruption that is the American government, which is sadly hard to unravel. In a part that established him as one of the best performers of the generation, Jack is sleek, sophisticated, and serene (in contrast to his prior works).
Chicago (2002)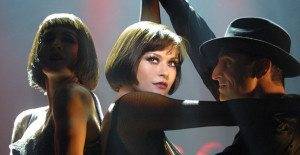 Velma, a well-known Chicago actress, is arrested for the murder of her husband. Roxie, a housewife who aspires to be as renowned as Velma as a vaudevillian, is also involved in a murder investigation. She hires Velma's lawyer, Billy Flynn, the town's most shrewd lawyer, and the two vie for media attention and celebrity. This film musical, which stars Catherine Zeta-Jones, Renee Zellweger, and Richard Gere, is full on emotion, razzle-dazzle, and jazzy music, and deftly exposes the reality beneath all the glitz.
Children of Men (2006)
Many years later, human dignity has withered as savagery has taken control. The species is on the verge of extinction after failing to produce any new offspring. A renegade organization kidnaps a government official in order to safeguard the safety of the world's first pregnant woman in years, and maybe save humanity. Theon and his allies successfully save the woman, despite evil powers and other parties attempting to take advantage of them. Alfonso Cuaron emerges as a mature and skilled director with this fantastic film, which features great use of hand-held cameras to convey tension and create an evocative narrative. The usage of long shots is expertly executed and nearly harkens back to a bygone era. This lovely story of survival and life is a treasured treasure. It is terse, inventive, and innately heartfelt.
Cinema Paradiso (1988)
Giuseppe Tornatore directed a romantic picture set in the aftermath of WWII about a young boy's love for movies. It's also a story about his naïve friendship with the projectionist, the public denial of boiling and agonizing carnal yearning, and the beauty of nostalgic memories. The toddler and adolescent incarnations of the protagonist are played by Salvatore Cascio and Marco Leonardi, respectively. While Cascio has a childlike simplicity, he is also mischievous and ferocious. Marco, on the other hand, is a gullible and inquisitive individual. However, the character as a whole demonstrates compassion, desire, and devotion. This film was nominated for an Academy Award for Best Foreign Language Film.
Citizen Kane (1941)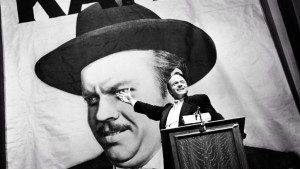 The last words spoken by a publishing mogul, Charles Foster Kane, on his deathbed pique Jerry Thompson's interest, and he decides to find out what they represent. In the process, the film chronicles Charles' life from his impoverished origins to his infinite fortune. As the protagonist assures his prosperity through absurd yellow journalism, manipulates public opinion, and takes advantage of the Spanish-American war, the film touches on morality, life behind the façade of success, and nostalgia. With its sophisticated narrative, remarkably rich and sharp photography, and the use of deep focus to provide a realistic impact, this film, although being Orsen Welles's solitary hit, is a crucial breakthrough in the history of cinematic art form.
Contempt (1963)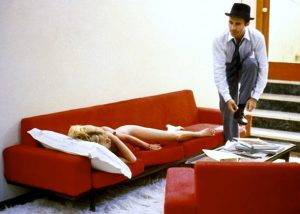 A dramatist (Michel Poccoli) uses his wife (Briggite Bardot) as a pawn in order to strengthen his ties with a prominent American producer (Jack Palance) in order to adapt Fritz Lang's version of "Odyssey" to make it more commercial. Movie critics analyse all of Godard's films in great detail. Even though the tale appears to be linear, his films avoid using long, high speeches and monologues, instead mastering cinematic techniques like as motifs, montage, and mise-en-scene to imply themes such as deity corruption underneath a seemingly basic meta-narrative.
The Celebration (1998)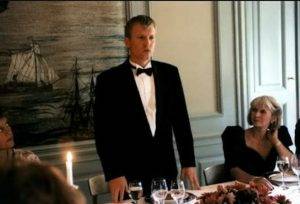 The Dogme 95 movement of young Danish filmmakers began with this film. With its on-set location shooting and lifelike performances by the ensemble cast of Ulrich Thomsen, Henning Moritzen, Thomas Bo Larsen, and Paprika Steen Birthe Neumann, this film is an expression of cinematic excellence directed by the great Thomas Vinterberg. The spectacular celebration of a revered business family's 60th birthday turns into a nightmare when stories from the family's heinous past of incest and abuse surface, revealing the truth about this dysfunctional family. The film's uncompromisingly honest and scathing tone encapsulates the boldness of Denmark's new generation of auteurs.
Our Team DCS includes 5 different writers proficient in English and research based Content Writing. We allow them and encourage them to follow the Entertainment news all day long. Our posts, listicles and even the exclusives are a result of their hard work.