When it comes to titling a film, filmmakers give it a lot of thought. They must ensure that the title seems intriguing enough to entice viewers while also avoiding revealing the obvious in it. And the first thing that comes to mind when thinking of a film's title is its first letter, which serves as a distinguishing trait in more ways than one. As a result, we've compiled a list of fifteen must-see films that begin with the letter D.
Dallas Buyers Club (2013)
When Ron Woodroof learns he has HIV, he begins seeking for medications that can help him live longer. However, due to a lack of supply in his area, he begins importing a prohibited substance and illegally selling it to others in the same situation, forming a buyer's club. Matthew McConaughey and Jared Leto, who played a transwoman in the film, both won Oscars for their roles in the biographical picture.
Darkest Hour (2017)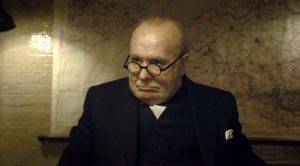 The British war film, featuring versatile actor Gary Oldman as former Prime Minister Winston Churchill, has six Academy Award nominations and is based on true events when Churchill had to face the darkest hour that would change the direction of British history. Gary Oldman's portrayal of one of the world's most reviled leaders is something to look out for in the political drama film, thanks to a superb performance from an actor who is known for getting inside the skin of the people he portrays.
Dead Poets Society (1989)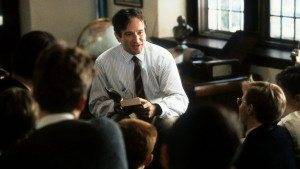 Apart from teaching English at an all-boys prep school, an English teacher who is also an alumnus pushes his students to break free from preconceptions and live a life on their own terms through poetry. The Robin Williams starring, which inspired Bollywood to develop 'Mohabbatein,' is a terrific picture that demonstrates Williams' versatility as a performer.
Deadpool (2016)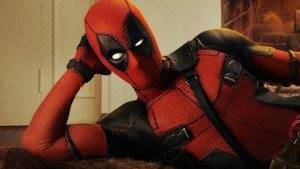 The superhero film 'Deadpool,' starring Ryan Reynolds as the ultra-suave anti-hero, clothed in latex and with a sick sense of comedy, was a pleasant surprise in 2016. Wade Wilson assumes the guise of Deadpool, the foul-mouthed mercenary-in-red who would stop at nothing to punish Ajax for placing him in a condition worse than hell. Everyone's favorite superhero was suddenly transformed into a wisecracking rogue.
Despicable Me (2010)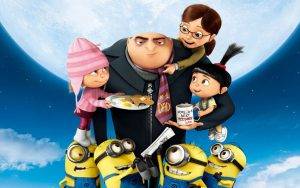 When Felonius Gru, a brilliant criminal and ambitious supervillain, attempts to pull off the greatest theft in the history of the universe, his three adopted daughters, whom he uses as bait, keep getting in the way. The animated film, which captivated the entire family with its clean humour and stunning cinematography, cleared the way for two additional editions and is best known for introducing the world to the pill-shaped, strange creatures known as the Minions!
Die Hard (1988)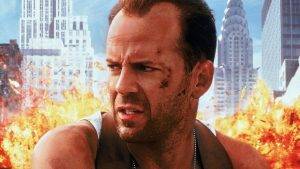 Bruce Willis was only known for doing comedic roles on television until 'Die Hard' came his way after some major stars turned down the offer and made him an inst ant action star. In the film, he played a Los Angeles cop who comes home for the holidays with his wife, only to discover she and her coworkers have been kidnapped by a German criminal lord atop a building. Willis and Alan Rickman's performances were praised for the film, which spawned a series of sequels.
Dirty Harry (1971)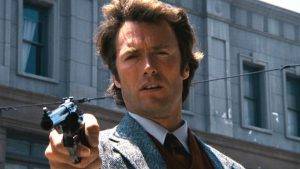 The picture, which included seasoned actor Clint Eastwood in a cop's cap, elicited mixed reactions from feminists, who said that his part was unnecessarily praised, while other critics thought Eastwood did a decent job. He portrayed a loose cannon cop who goes to great lengths to apprehend a criminal, upsetting the lives of the general population in the process. One of Eastwood's most well-known characters is the criminal thriller.
Doctor Strange (2016)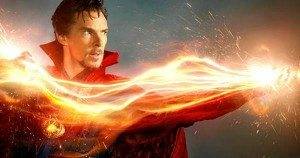 When renowned neurosurgeon Dr. Stephen Strange is physically disabled in an accident and unable to use his gift of healing, he turns to the ancient mystic arts to heal himself, eventually becoming a sorcerer and rescuing the world from an impending threat. Benedict "Sherlock Holmes" Cumberbatch nailed the eccentric, new Marvel anti-hero and rapidly rose to the top of the list of DC/most Marvel's popular characters.
Donnie Darko (2001)
The science fiction supernatural thriller included a large cast and an unusual premise, earning it cult status among fans and an 8.1 rating on IMDb! The film, which starred Jake Gyllenhaal and also starred Patrick Swayze, Drew Barrymore, Maggie Gyllenhaal, and Jena Malone, chronicled a teenager's Doomsday-related predictions, which people initially dismissed as hallucinations before warming up to his notion. The film still manages to give us chills despite being regarded as one of young Jake's best performances!
Dunkirk (2017)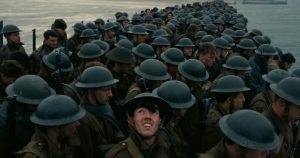 The film, directed by Christopher Nolan and co-produced by the United Kingdom, the United States, France, and the Netherlands, is a historically accurate war picture with few conversations that depicted how the Allied Forces were besieged in Dunkirk during World War II with no way out. Hans Zimmer's score keeps you on the edge of your seat as you relive the horrors of war in the thriller film, with a long list of stars in the cast. At the upcoming Academy Awards, the film is up for eight nominations.
The Day Of The Jackal (1973)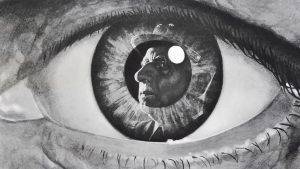 The suspense British-French film, which narrated the fictitious narrative of multiple real-life assassination attempts on French President Charles de Gaulle, is a cult classic that will keep you guessing till the very end. 'The Day Of The Jackal' had been nominated for multiple Oscars, BAFTAs, and Golden Globes at the time, and had won one BAFTA for film editing.
The Dark Knight Rises (2012)
Christopher Nolan's third entry in the Batman trilogy featured Christian Bale as the caped savior of Gotham, as well as Tom Hardy as the superhero's arch antagonist. When Gotham City no longer requires Batman's services, he fades into obscurity until Bane brings the city to its knees, forcing Batman to emerge from hiding. The final installment in the saga, the film set numerous records and received generally excellent reviews at the box office.
The Dark Knight (2008)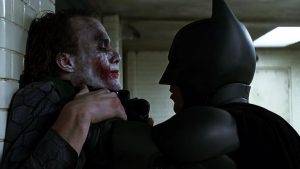 What is a Christopher Nolan Batman film without the Joker? 'The Dark Knight' is both of these things and more! The second sequel in the Batman franchise was the highest-grossing film of 2008, garnering more attention due to the antagonist's portrayal of a baddie than the hero's. It received numerous praises and award nominations. Heath Ledger's scary Joker and Christian Bale's unflappable Batman make for a fantastic visual joy in this film with repeat value.
The Devil Wears Prada (2006)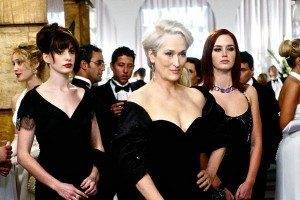 Andy, fresh out of college, can't believe her luck when she obtains a position at a fashion magazine in New York. However, as she begins aiding the magazine's snobby editor, she finds that working for a fashion magazine is nothing what she had expected when studying journalism. The film, which starred Meryl Streep, Anne Hathaway, Stanley Tucci, and Emily Blunt, was a refreshing take on the glam world, with plenty of comedy that resonated to the masses.
Our Team DCS includes 5 different writers proficient in English and research based Content Writing. We allow them and encourage them to follow the Entertainment news all day long. Our posts, listicles and even the exclusives are a result of their hard work.