Rapper Mozzy has run into trouble once more! Less than two months after his release from prison, the American rapper was detained by the police in Wichita, according to a TMZ story. He made his presence known at a gathering this past weekend. Once, when shots were fired at the celebration, things became dangerous.
The media site has reported that the police believe the guy who shot at the party may have been a member of the musician's crew, and he is said to have been involved in the shooting. Continue reading to learn more about the terrible incident.
Mozzy gets arrested by cops less than 2 months after prison release
Police recently detained Mozzy, whose true name is Timothy Cornell Patterson. According to the news source TMZ, bullets were fired at a club named City Nightz on Saturday night in Wichita, Kansas, prompting the police to hold the West Coast rapper. He performed at a nearby club before going to the venue's after-party.
The incident took place on Sunday, July 2, 2023. The police then began screening as many local residents as they could. According to ABC News, the shooting event that left seven people shot and two trampled took place in the nightclub where Mozzy was having a good time.
One of the victims is in critical condition, according to Aaron Moses, executive officer of the Wichita Police Department, who spoke with the media source. However, when it comes to the other casualties, they were taken to nearby hospitals after the incident and are anticipated to be well.
Additionally, a video of the 36-year-old musician being apprehended has surfaced online. Soon after, the musician's detention was widely discussed online after a video of him being handcuffed went viral on social media.
"Maaan @MozzyThaMotive came out to our city Wichita, [Kansas] for a dope a** show," one person on social media tweeted. "Went to [an] after party and then got arrested," added another user. Oh my God, give Mozzy a free 12."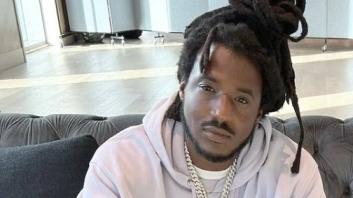 Has Mozzy been released?
Apparently, the answer to the above question is "yes." Rapper Mozzy of Tell The Truth was reportedly released after a brief detention, according to TMZ. He is not being charged in connection with the shooting event.
The same cannot be said, however, of a close friend who was in the same car as him. It has been known for some time which Mozzy crew member was arrested. One of his crew members has reportedly been detained in connection with the nightclub shooting.
His arrest was made on an unnamed offence at this time. The police have a basis to think that he could be the suspect, according to the people who spoke to the media outlet. The probe is currently in its first phases.

What do you think about everything? Please share your opinions with us in the space below. Keep checking back with us for the most recent information from the entertainment industry.