When Family Guy was at its peak, it was without a doubt one of the most popular adult cartoons on television. However, as time has passed, the quality of this show has deteriorated dramatically, which is unfortunate. This show used to be entertaining, but its weaknesses have become more apparent over time. This has tarnished the show's reputation, and some recent episodes have been so dull that it's hard to believe it's still on the air.
Even still, there are a number of shows in its genre that outclass it, which is a good thing. They all have attributes that have allowed them to be extremely high in quality, regardless of how old they are or how long they have been on the air.
True, once-dominant adult cartoon franchises like Family Guy and The Simpsons have recently decreased in popularity and quality, but newcomers like Rick and Morty and Big Mouth have been vying for the after-dark TV crown in recent years.
Few shows have the lasting power of Family Guy, which has been on the air for almost two decades, but given how stale Seth MacFarlane's 2000s darling has become, it's time for viewers to explore elsewhere for their daily dosage of profanity humor.
American Dad

American Dad, another of Seth MacFarlane's creations, is known for its outstanding comedy and diverse cast of characters. It may be claimed that it is just superior to Family Guy, as it has more heart and richer storylines.
This series is constantly evolving in terms of innovation, which is necessary for a long-running show. Steve and Roger, for example, are adult comedy classics that contribute a wealth of wonderful elements to the program, whether it's their speech or their zany antics.
Aqua Teen Hunger Force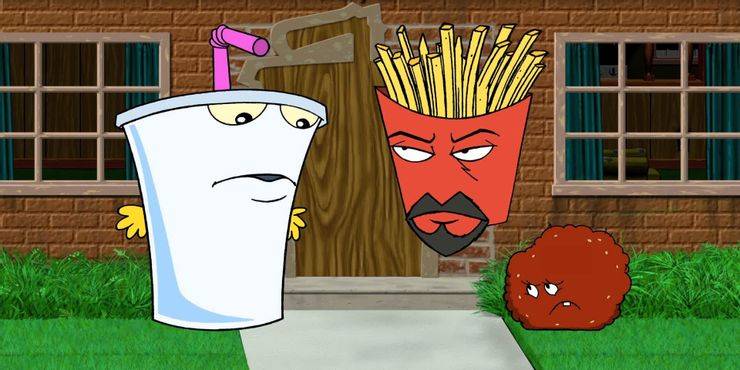 Aqua Teen Hunger Force, a cartoon about anthropomorphic fast food superheroes, aired on Cartoon Network's Adult Swim from 2001 until 2015. Aqua Teen was one of the most out-there shows on an already out-there network, with a cast so diverse that the show didn't attempt to keep a consistent moniker.
Aqua Teen arguably provided a suite of more memorable characters than Family Guy, although being more crude in many ways. Every Aqua Teen character is consistently funny, from the ever-hilarious Master Shake and the quick-to-anger Carl to the straight man Frylock.
Beavis & Butthead

In the 1990s, Beavis and Butthead, the misnamed characters of the Mike Judge-created series of the same name, became cultural icons. The two became icons of MTV culture and came to represent adolescent life at the time.
They were a big part of the grunge and heavy metal movements of the period, and were known for propelling otherwise unknown acts like The Butthole Surfers and Morbid Angel to popularity. As a result, these characters are significantly more important than even Quahog, Rhode Island's most well-known characters.
Big Mouth

Big Mouth has become one of the most popular adult cartoons today, thanks to its raucous comedy. It has gotten a lot of attention because of how it concentrates on gross-out humor, which is unlike anything viewers have ever seen.
However, what is often overlooked is the fact that it does an excellent job of addressing real-life concerns that teenagers face during puberty. Because of its distinctive approach, it may be difficult to sell, but fans of adult-oriented comedy series owe it to themselves to watch this one.
Bob's Burgers

Despite the fact that Bob's Burgers is not as popular as Family Guy, it easily outclasses it in terms of inventiveness. This show does an excellent job of portraying its major characters as real individuals, allowing the audience to readily identify to them.
The show's major theme is family relationships and relatable familial issues, which is part of what makes it so compelling. In fact, the majority of the series focuses on the Belcher family's troubles with the restaurant as well as their relationships with one another. They're also known for their incredible original songs.
BoJack Horseman

Despite the fact that the title character of BoJack Horseman can be somewhat annoying at times, it's difficult not to root for him. This is what makes this show so popular with its viewers. It includes comic components, but as it progresses, it takes on a darker tone.
The amount of tragedy depicted in this series is enormous, but it contributes to its overall value. When the series finale finally aired, it resolved all of the questions, allowing it to be classified as elite.
F Is For Family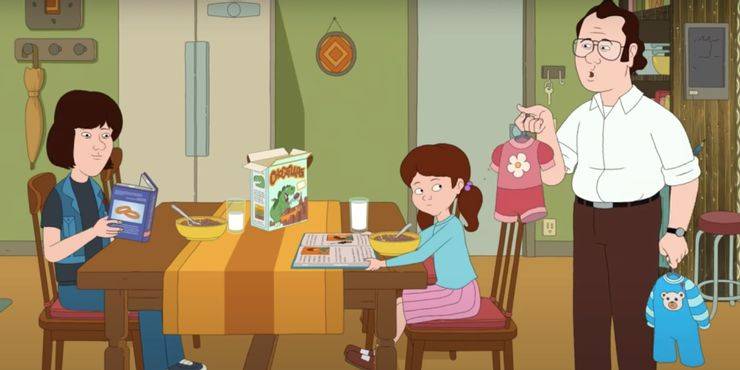 F is for Family, a Netflix original series, is shamefully underappreciated. This show is razor-sharp, and although being a comedy, it does an excellent job of depicting the actual challenges that dysfunctional families experience.
The program, set in the 1970s, has an emotional, raw quality to it that is almost entirely lacking in a show as irreverent and low-brow as Family Guy. F Is For Family has shown to have more staying power than other newer adult series since its premiere on Netflix in 2015.
Futurama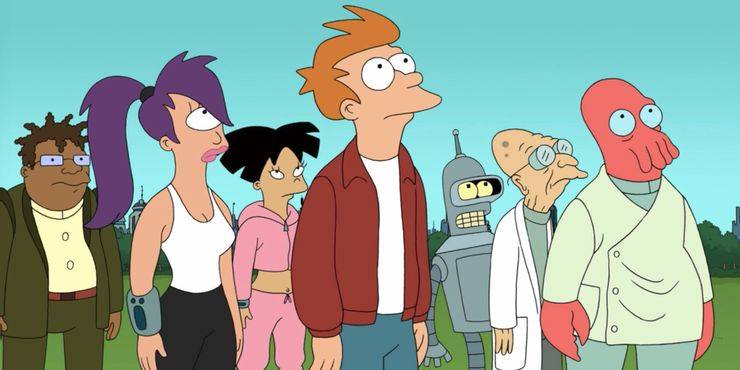 Futurama is without a doubt deserving of its fame. This show's entire premise is highly unusual, since it takes a different approach to time travel
. Fry, the show's protagonist, is ideal for this job because viewers can watch him try to acclimatize to the future while simultaneously learning about his life.
This show would go on to provide some of the saddest moments in adult animation history, with Fry frequently serving as the protagonist. Despite being heartbreaking, those scenes are necessary for the audience to understand the show's broader story. This is something that Family Guy is notorious for failing to deliver.
King Of The Hill

King of the Hill may appear to be a bit dry at first look, as it focuses on the Hill family's extremely routine existence. Viewers, on the other hand, would immediately become huge admirers of it if they gave it a chance. Mike Judge, the show's creator, performed an outstanding job with not only the comedy but also the great storytelling.
When it comes to cartoons, this show is as real as they come, emphasizing the significance of character development. Bobby Hill, for example, matures over the series while also teaching Hank valuable lessons. This is a funny series that everyone should see if they haven't already.
Metalocalypse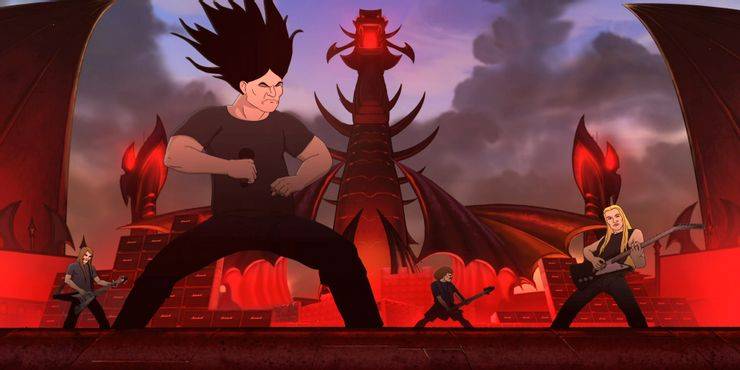 Metalocalypse, another Adult Swim classic from the mid-2000s, followed the high-octane antics of the fictional death metal band Dethklok for four seasons. Metalocalypse was a one-of-a-kind comedy that poked fun at many of the misconceptions surrounding the metal subculture as well as sociopolitical happenings of the time.
It separates out from shows like Family Guy because of its unmistakable identity. While Family Guy addresses a wide range of topics and situations, it rarely settles into a consistent cadence. Metalocalypse, on the other hand, feels like its own entity and makes no attempt to imitate or copy any other pop culture content.
Rick & Morty

Rick & Morty will gradually gain the attention it deserved as time went on. The Rick & Morty series is currently one of the most popular adult cartoons, as it is tremendously distinctive while also being written in a spectacular manner.
The authors of Family Guy should learn a thing or two from this sitcom, as they spent a lot of time honing their screenplays, resulting in lengthier breaks between seasons. While waiting for new seasons can be difficult for viewers, it is always worthwhile in the end because these episodes are always outstanding.
South Park

South Park is practically the polar opposite of Family Guy in every manner; yes, they're both comedy, but their approaches are vastly different. What makes South Park so much better is that their humor stay within the story, which is essential for a decent program.
Despite the fact that it first aired nearly thirty years ago, the series hasn't lost its luster. South Park is one of the best in the business, always relevant and able to capitalize on and criticize current events.
The Boondocks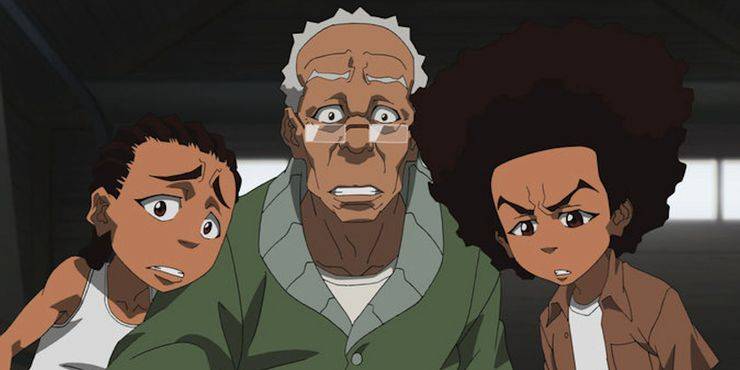 The Boondocks was a key element of Adult Swim's mid-2000s programming, yet it was occasionally avoided owing to its irreverent approach of third-rail issues. The show, which was based on the notion of a Black family relocating to a largely white neighborhood, aimed to promote discussion about sensitive subjects while also making light of them.
Family Guy often makes fun of difficult situations, but not with the grace or intrigue of The Boondocks. While the latter attempts to elicit conversation, the former rarely progresses beyond low-brow humour.
The Ren & Stimpy Show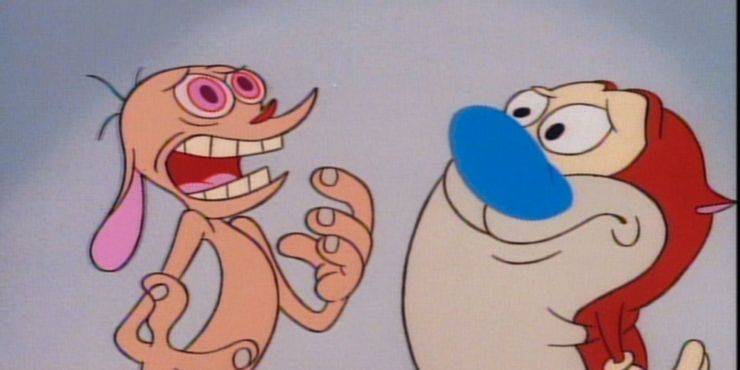 The Ren & Stimpy Show, which first aired on Nickelodeon in the early 1990s, was aimed towards a younger demographic. The cartoon's vulgarity and gloomy comedy stylings, on the other hand, made it a popular among parents.
Ren & Stimpy are remembered for a series of boundary-pushing jokes, so it's hard to imagine they ever aired. It stood out among other shows on the network at the time because of its frequent gags about politics, religion, substance misuse, and other topics. Ren & Stimpy Adult Party Cartoon, which acquired a TV-MA classification, was created as a spin-off of the show.
The Simpsons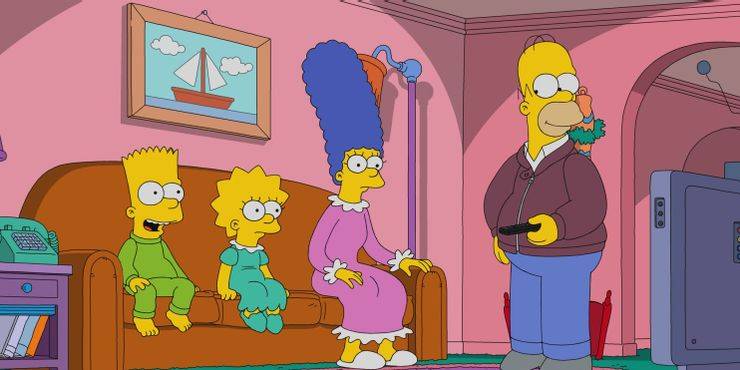 For the record, The Simpsons has deteriorated in quality in the same way that Family Guy has. However, because it was the trend-setter that produced the genre, it is necessary to classify it as the greater show.
Both of these television shows were amazing when they first aired, but The Simpsons completely transformed the television landscape and reintroduced adult cartoons to the mainstream. It was a program with a lot of heart and some of the most hilarious writing we've ever seen during its prime years. As a result, it is plainly deserving of the victory over the competitors.
Our Team DCS includes 5 different writers proficient in English and research based Content Writing. We allow them and encourage them to follow the Entertainment news all day long. Our posts, listicles and even the exclusives are a result of their hard work.