The actual story of a group of astute speculators who made a fortune by betting against the US mortgage industry is told in "The Big Short." Some of the wise financial professionals who predicted the economic collapse included Michael Burry, Jared Vennett, and Mark Baum.
If you enjoy financial dramas, here is a list of fourteen films that are comparable to 'The Big Short' that we recommend. They span from documentaries to biographical dramas and are all about economics and finance. Several of these films, such as The Big Short, are available on Netflix, Hulu, or Amazon Prime.
99 Homes (2014)

Dennis Nash was recently evicted from his home by Rick Carver, a real estate broker. Dennis Nash, who has been forced to move to a risky motel with his son and mother, begins working for Carver in the hopes of reclaiming his home. As a result, Dennis delves into the world of bank robbery and government theft. Will he be able to hold out and remain a good man? Ramin Bahrani directed and wrote the film "99 Homes." It's a gripping story about the American economy and society. In addition, Michael Shannon and Andrew Garfield deliver outstanding performances.
Arbitrage (2012)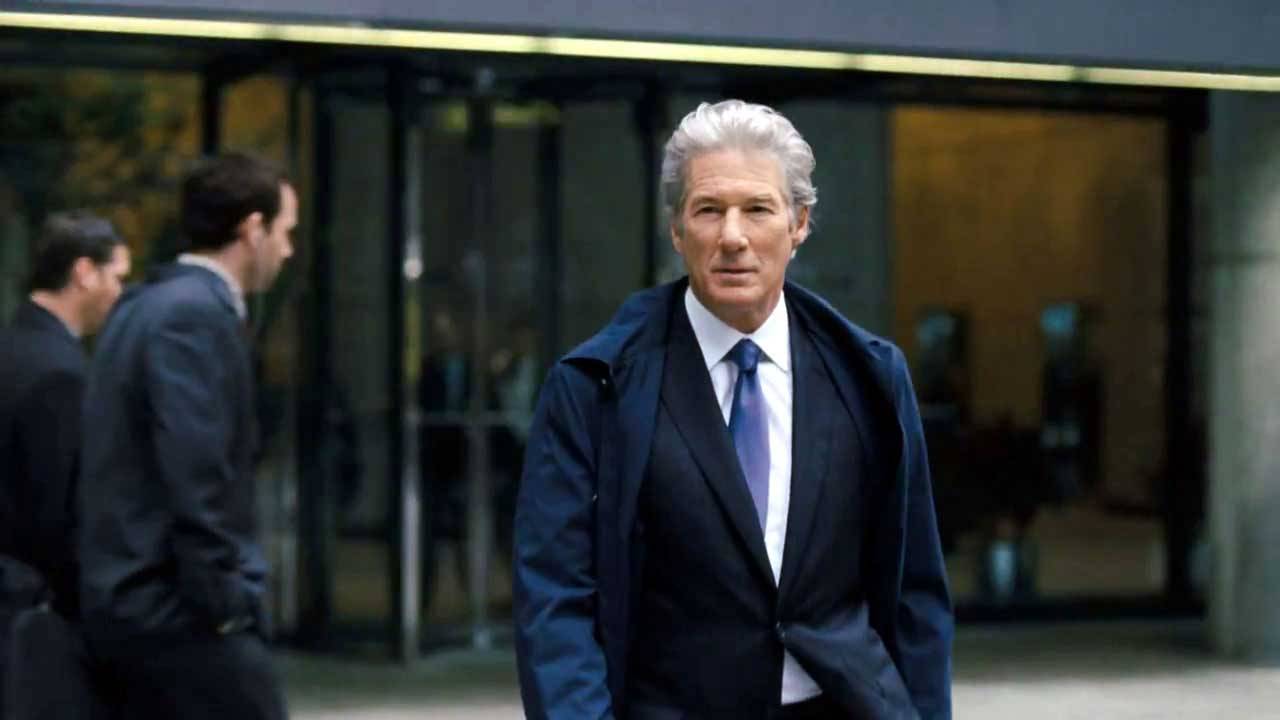 Robert Miller, played by Richard Gere, is a successful sixty-year-old financial businessman with a loving family. Richard has falsified his hedge fund's accounts in the past to cover a bad investment and avoid getting arrested for fraud. Despite the company's tremendous revenues, he now badly wants to sell his profit and avoid any future troubles. Due to its rich characters and strong acting, "Arbitrage" is a thrilling thriller. Despite its simple beginning, the plot of the film becomes increasingly exciting as it progresses.
Boiler Room (2000)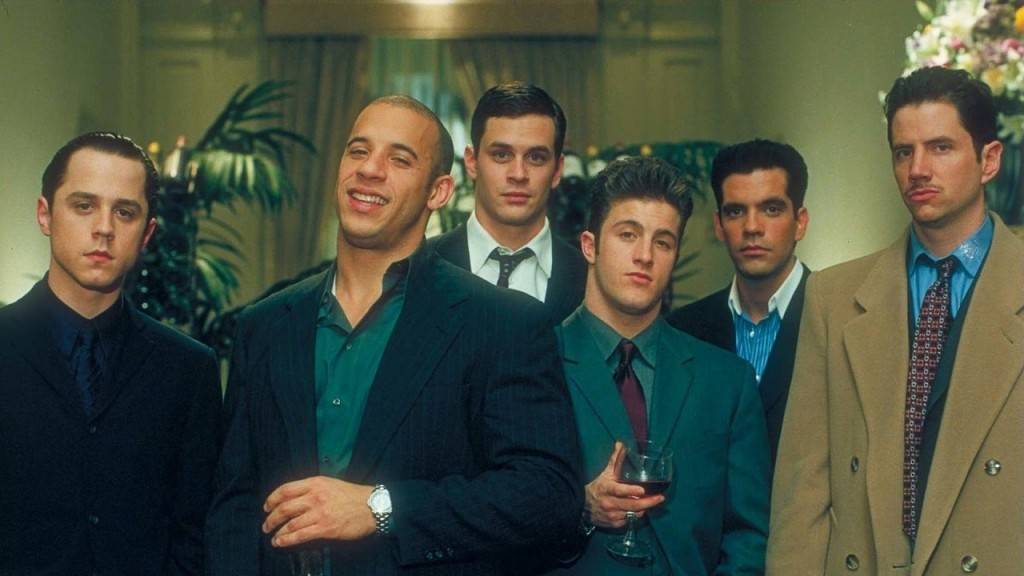 Seth Davis is a washout from college who runs an illegal casino out of his apartment. He has big ambitions, yet all he wants is his father's praise, who is a successful judge. He finds a job as a stockbroker in order to do so, but after completing his initial training, he feels the position is too good to be true. Seth realizes something is wrong after getting concerned about his boss's business methods.
"Boiler Room," directed and written by Ben Younger, stars Giovanni Ribsi, Vin Diesel, and Ben Affleck in an excellent crime drama. It brilliantly encapsulates society's ambitions, as well as how commercialization and a lack of social consciousness have influenced our daily lives.
Capitalism: A Love Story (2009)

This film examines capitalism and how it has influenced Americans' daily lives. According to Michael Moore, the United States of America has been operated more like a corporation than a conventional government. Corporate America causes the poor to become poorer and the privileged to become even wealthier. "Capitalism: A Love Story" examines the phenomenon's history as well as its current state through a series of interviews. You should watch this if you loved "The Big Short" and want to learn more about it.
Enron: The Smartest Guys in the Room (2005)


"Enron: The Smartest Guys in the Room," based on the best-selling book of the same name, is a documentary about one of America's worst scandals. Enron Corporation was a Fortune 500 energy firm (the seventh largest in the United States) that benefitted from shady business practices. When the company went bankrupt, its top executives got away with millions of dollars. This documentary covers the human drama behind the scandal in a compelling way, in addition to exposing fresh film and audio.
Freakonomics (2010)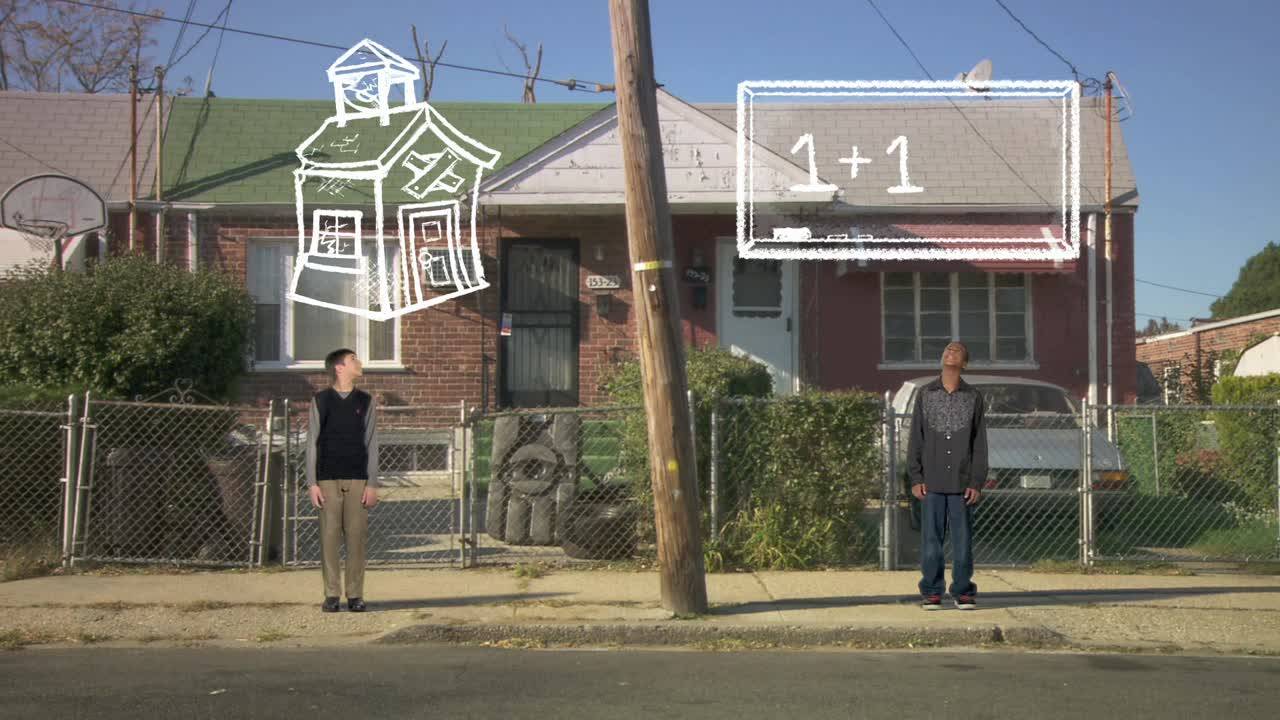 "Freakonomics" is a must-see for anyone interested in learning more about economics as a novice. This is a documentary about human behavior, specifically how people make decisions and respond to various situations. "Freakonomics," hosted by economist Steven D. Levitt and writer Stephen J. Dubner, covers a variety of topics that will make you reconsider the value of economics. It considers, for example, the impact a person's name may have on their life achievement.
Inside Job (2010)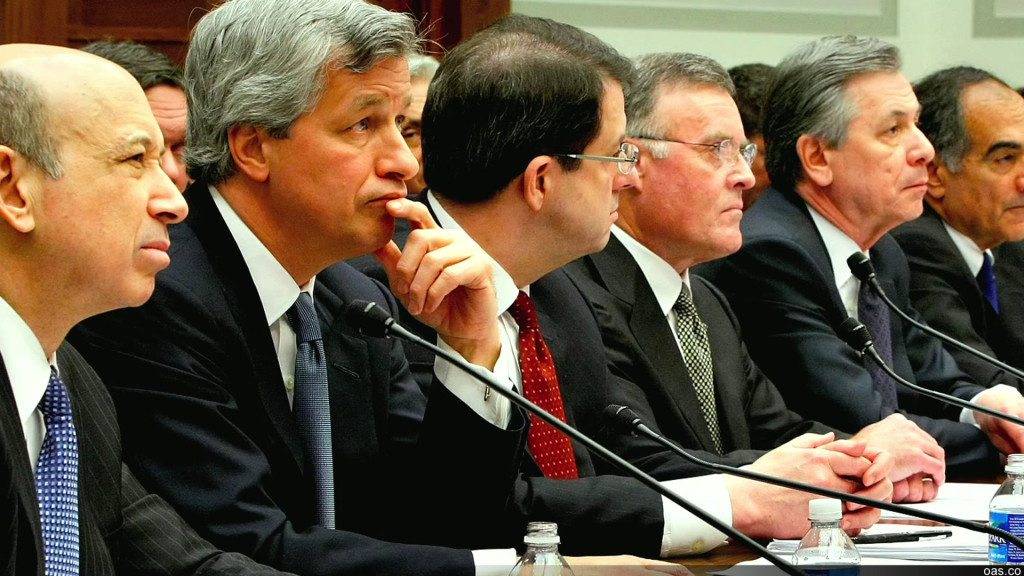 "Inside Job" is a must-see for everyone interested in learning more about the 2008 financial disaster. It presents an interesting perspective of a problem that has resulted in millions of people losing their jobs and homes all around the world. Director Charles Ferguson undertakes a series of interviews to trace the beginning of this calamity, which is narrated by Matt Damon. This documentary covers all you need to know about anything from corrupt politicians to regulation.
Margin Call (2011)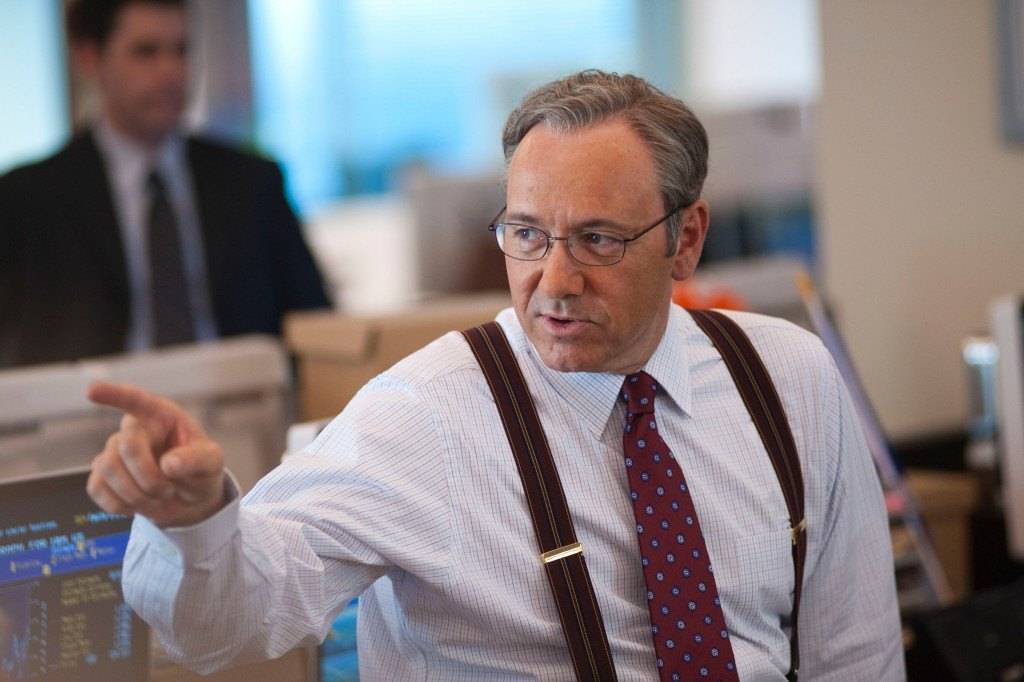 "Margin Call" follows Seth Bregman and Peter Sullivan as they finish a study written by Eric Dale, a former colleague. When they finish the job, they realize that their well-known financial firm is on the verge of bankruptcy. This drama, set in the early phases of the 2008 financial crisis, gives an intimate look at the financial sector and the fear that erupted at the time. Zachary Quinto, Kevin Spacey, Paul Bettany, and Jeremy Irons star in the film. It's worth noting that it received an Academy Award nomination for Best Writing, Original Screenplay.
Money for Nothing: Inside the Federal Reserve (2013)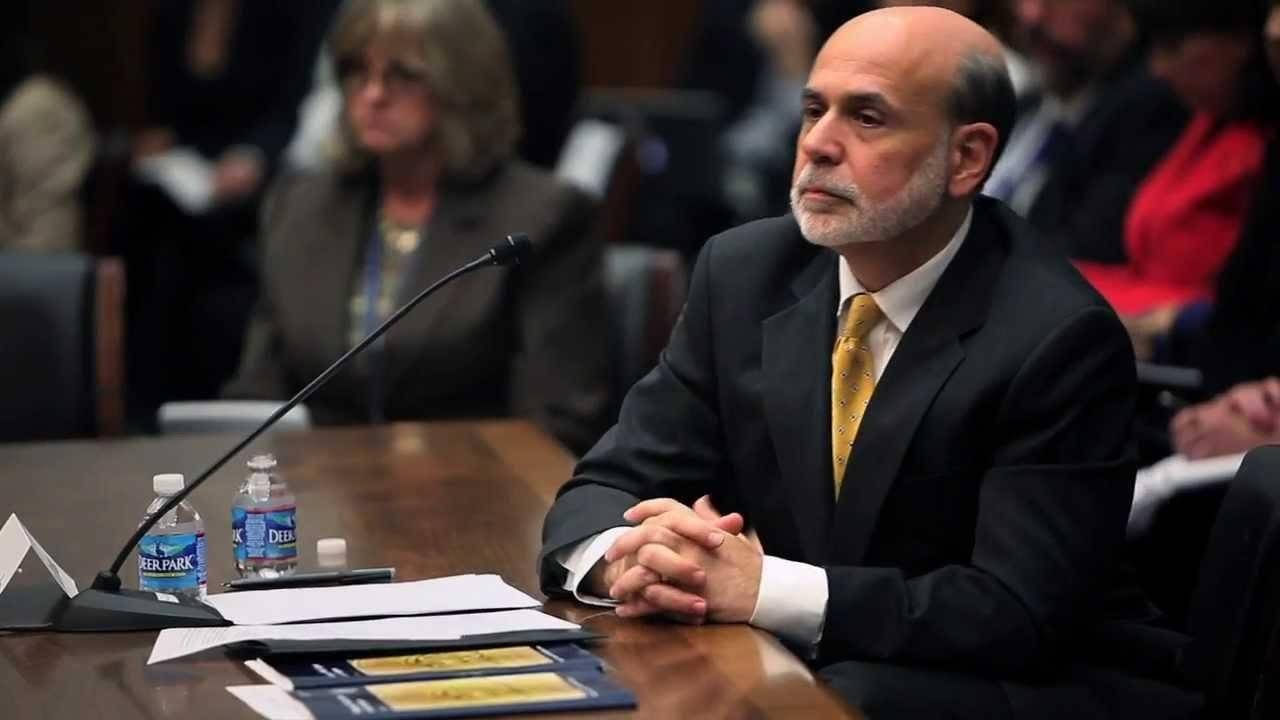 The role of the Federal Reserve in the United States has evolved dramatically over the last century. This film is the first ever behind-the-scenes look at this strong institution. It examines the impact of its policies (past and present) on the lives of Americans and global people. It also considers the aftermath of the financial crisis of 2008. "Money For Nothing," narrated by Live Schreiber, is a must-see for investors and financial enthusiasts, as it features representatives of the Federal Reserve, the International Monetary Fund, and the Bank of International Settlements.
Rogue Trader (1999)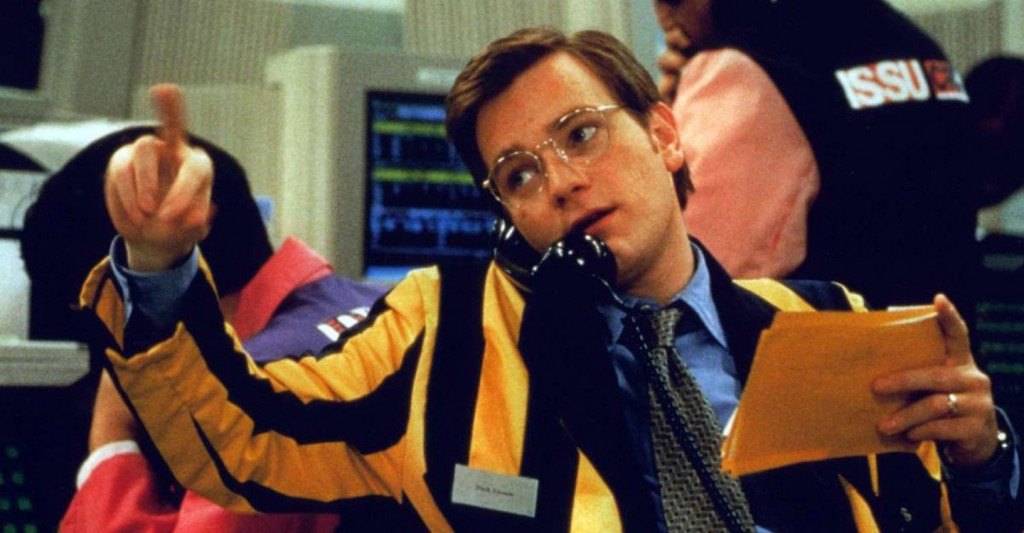 Nick Leeson is a driven young guy who aspires to be more than a bank teller. Because of his tenacity, he was able to bring one of Britain's oldest banks to its knees. This film, starring Ewan McGregor and Anna Friel, is an intense crime drama that is both amusing and educational. Both the performances and the story are excellent.
The Wolf of Wall Street (2013)

Jordan Belfort is a wealthy stockbroker who has his own firm with over 250 people in the early 1990s. His trading strategies allowed him to amass an immense wealth, which he then used to self-medicate. When the FBI begins to pay attention to Belfort's wild plans, he devises new ways to increase his money. Will he be able to do so without being discovered? "The Wolf of Wall Street," based on a true event, received five Academy Award nominations, including Best Actor in a Leading and Supporting Role, Best Motion Picture, Best Writing, and Best Achievement in Directing.
Too Big to Fail (2011)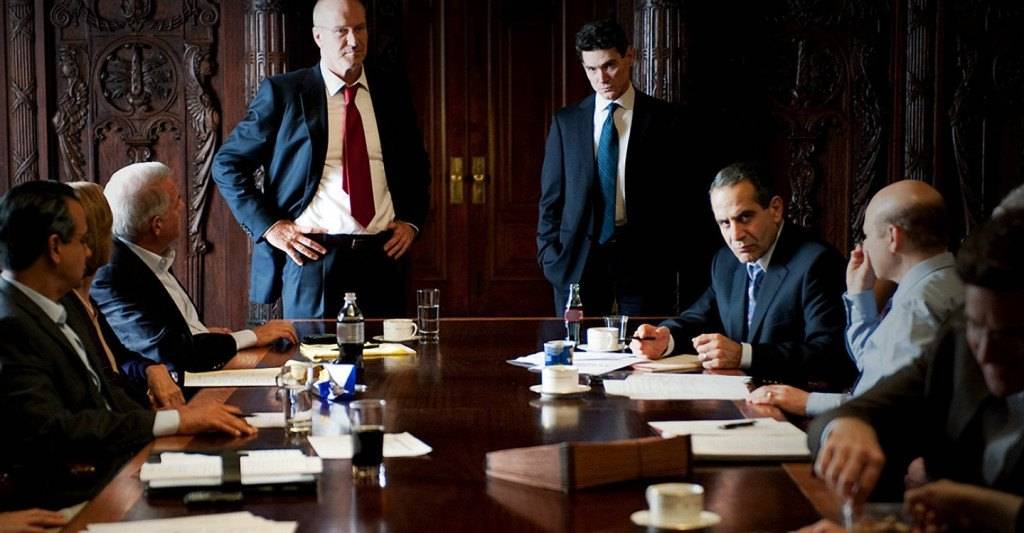 "Too Big to Fail," which has been nominated for three Golden Globes, is a behind-the-scenes look at the financial crisis of 2008. We follow Richard Fuld's efforts to salvage Lehman Brothers, as well as Treasury Secretary Hank Paulson, Federal Reserve Chair Ben Bernanke, and New York Fed President Tim Geithner, as they try to find a solution for the financial services giant. We also follow a number of people (including Hank Paulson and Warren Buffet) as they attempt to restore the US economy. "Too Big to Fail" succeeds in building tension while also presenting new video from the time period. James Woods, William Hurt, and John Heard feature in this biographical drama.
Wall Street: Money Never Sleeps (2010)

In this suspenseful film, we follow Gordon Gecko and Jake Moore as they embark on a dangerous mission together. They need to warn the financial community that something bad is about to happen in the world of finance. Furthermore, they must determine whether Jake's mentor committed suicide or was killed. The sequel to "Wall Street" is "Wall Street: Money Never Sleeps" (a movie that will appear later on this list). Michael Douglas, Shia LaBeouf, and Carey Mulligan feature in the film.
Wall Street (1987)
Bud Fox is a stockbroker on Wall Street in the 1980s who will stop at nothing to reach the top. Gordon Gekko is a powerful and successful broker who adopts Fox as his protégé. Fox is swiftly drawn into a world of unethical schemes, quick money, quick women, and greed. "Wall Street" is a current and engaging drama. It perfectly reflects the wild culture of the 1980s, as well as the battle to choose between ethical and greedy values. Michael Douglas earned an Academy Award for Best Actor in a Leading Role for his outstanding performance.
Our Team DCS includes 5 different writers proficient in English and research based Content Writing. We allow them and encourage them to follow the Entertainment news all day long. Our posts, listicles and even the exclusives are a result of their hard work.