The Lion King is in many respects the first Disney animated film to include a love story that was not the main focus of the entire narrative. The Disney Renaissance (1989–1999), which saw success with The Little Mermaid, Beauty and the Beast, and Aladdin, was particularly fond of love tales. But things were very different when it came to Nala's bond with Simba.
Nala is among the most significant characters in The Lion King, and not just because she is saved. Nala actually pushes Simba in a manner that no other Disney Princess had before, bringing him back to the reality of his obligations. In The Lion King, Simba's development is motivated by Nala's intellect and reasoning rather than her beauty or allure. Read on to find out more about this fascinating persona!
BEYONCE WAS ALWAYS THE TOP CHOICE FOR NALA IN THE 2019 REMAKE

Beyonce was director Jon Favreau's first pick to play Nala in the 2019 remake of The Lion King, according to a 2017 Variety Magazine report. This didn't seem like an obvious alignment of the stars, though, as Beyonce wasn't really known for concentrating her energies on acting (her most recent appearance on the big screen was in 2009's Obsessed).
Fortunately, Beyonce decided to play Nala in The Lion King, fulfilling Jon Favreau's demands.
DISNEY HAD SORT OF LAST-MINUTE CHANGES TO NALA'S VOICE
The 1994 film The Lion King featured actress Moira Kelly as Adult Nala's speaking voice, but she wasn't the original choice for the part. In reality, another actress had been providing the voice of Nala for a while; this actress had even recorded dialogue with Matthew Broderick, who provided the voice of Adult Simba throughout his involvement with the movie.
Disney began arranging auditions for other actresses to take up the role of Nala because, for an unspecified reason, they were not particularly happy with the character's initial voice. Following her Disney audition, Moira Kelly was contacted several months later to inform her that she had been cast.
DISNEY RECORDED MOIRA KELLY'S FACIAL EXPRESSIONS TO HELP ANIMATE NALA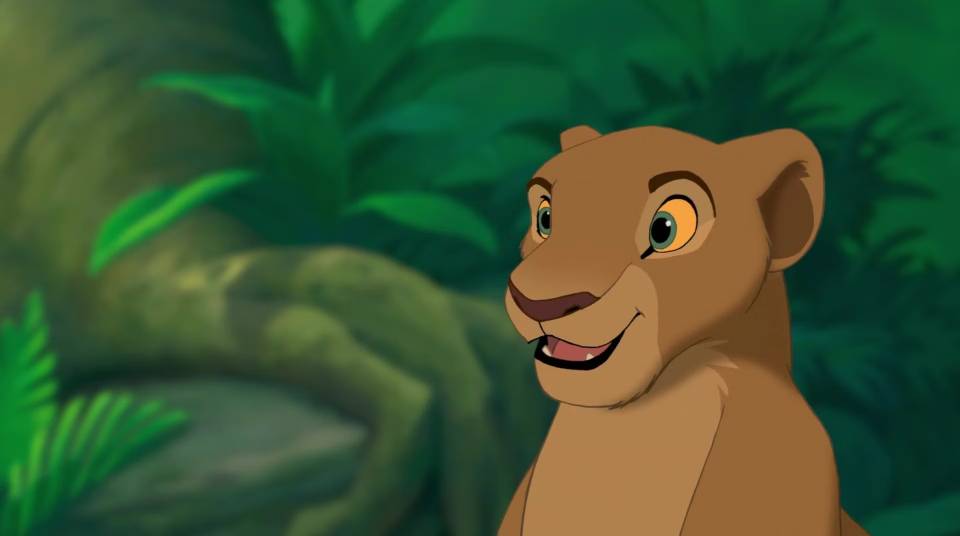 Disney captured Moira Kelly's facial expressions throughout her recording sessions, and many of these were used in the animation of Nala. Of course, most animated films follow a similar format. However, it is absolutely uncommon that Disney took the effort to modify Nala's speech this far into the production given that Kelly was added to the ensemble much later than typical.
Furthermore, considering that this was an all-animal feature film, Moira Kelly was taken aback by the number of her "facial twitches" that made it into the animation. Applying human emotions to animated animals was at the time a different kind of task than in The Little Mermaid or Aladdin.
FOUR DIFFERENT ACTRESSES PLAYED NALA IN 1994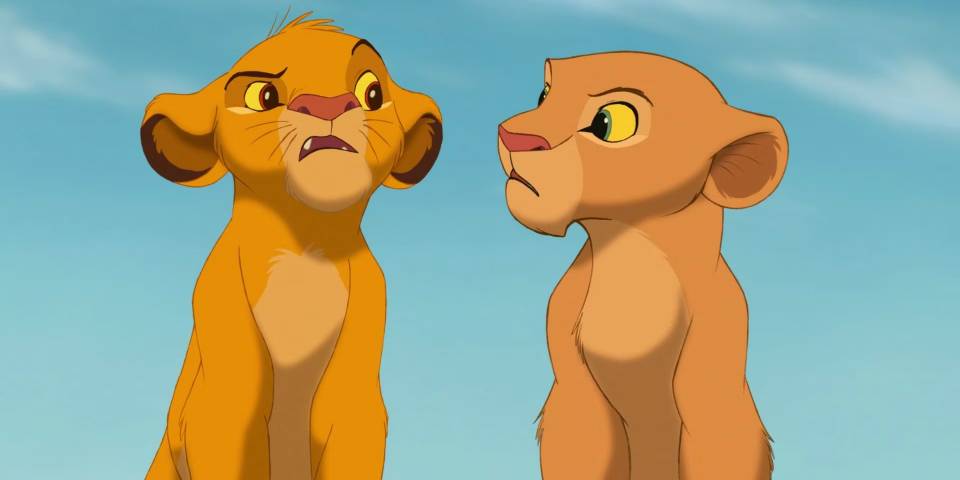 Nala was portrayed by a total of four actresses in the 1994 film The Lion King. As previously indicated, Moira Kelly provided a voice for Adult Nala's speaking scenes but not for any of the singing. Adult Nala's singing voice, on the other hand, was provided by Sally Dworsky. Fun fact: Dworsky also provided the vocals for Princess Fiona in 2001's Shrek and Miriam in 1998's The Prince of Egypt.
Young Nala's speaking roles in the movie, which make up a sizable chunk of the character's appearance on screen, were played by Niketa Calame-Harris. Alternately, Laura Williams provided Young Nala's singing voice.
IN SWAHILI, NALA MEANS "GIFT"
Many of the characters in The Lion King were inspired by Swahili by Disney. For instance, the words "simba" and "pumbaa" both mean "lion" and "lazy," respectively. Translators contend that the word "nala" in this instance means "beloved," "successful," or "gift."
The Beyonce-curated soundtrack for the 2019 version of The Lion King, "The Lion King: The Gift," has recently made this allusion even more clear. It is obvious that Queen Bey chose the "Nala" translation she thought was the best.
NALA AND SIMBA WERE ALMOST FIRST COUSINS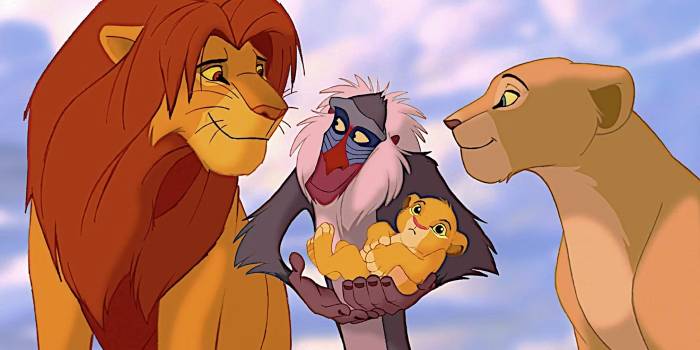 The fact that Nala and Simba's love story is so distinct from other Disney films is wonderful, but it almost wasn't for very different motives. Naanda was the sister of Simba's mother at one point in time, and she was Nala's mother (Sarafina) (Sarabi). In The Lion King, Nala and Simba would essentially be first cousins.
Additionally, some fans have brought up the fact that in the real world, all lionesses from the same pack give birth to the same lion's offspring. As a result, Sarabi and Sarafina may have both given birth to Mufasa's offspring, giving Simba and Nala a sibling relationship.
Overall, The Lion King from 1994 makes it abundantly obvious that Sarafina, Sarabi, and Nala are all simply pals.
NALA WAS CREATED BY A VETERAN DISNEY WRITER FOR FEMALE CHARACTERS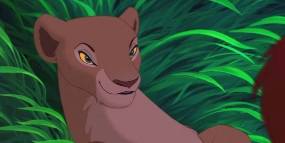 Sexy Nala from the Lion King Linda Woolverton, a seasoned author who has produced some of the best female characters and female-driven stories in Disney history, created Joke Nala.
Woolverton also contributed to the creation of Mulan and Belle, among other figures. These individuals, along with Nala, are indispensible in transforming the public's impression of Disney princesses as docile characters.
The films Beauty and the Beast from 1991, Alice in Wonderland (and its follow-up Through the Looking Glass), and Maleficent from 2014 all list Linda Woolverton as a screenwriter (as well as its Mistress of Evil sequel).
ONE VERSION OF THE SCRIPT HAD A DARK REASON FOR NALA LEAVING PRIDE ROCK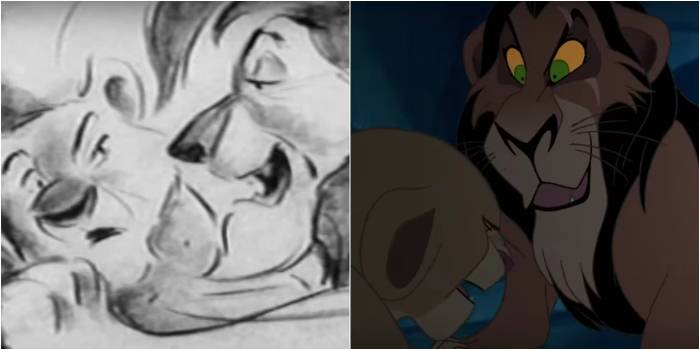 It is no secret that Disney did not particularly enjoy some of the darker interpretations of The Lion King that were being produced. One of these versions has Scar attempting to win the lionesses over as he ascended to the throne, showing a special fondness for Nala. Scar tried to make Nala his queen despite being a very, very long time older than her because he was obsessed with the thought of having an heir.
Nala was expelled from Pride Rock by Scar's effort to make her his queen, and as a result, she ultimately found Simba as an adult residing with Timon and Pumbaa. Additionally, in this version of the story, Scar only enlisted the help of the hyenas after Nala refused to join him.
ORIGINALLY, NALA WAS GOING TO HAVE A YOUNG BROTHER AND A FOX FRIEND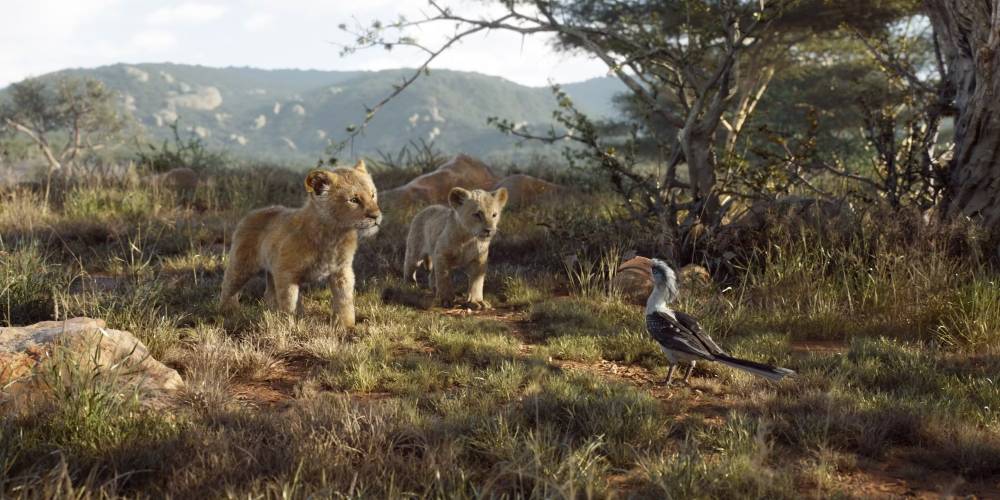 The Lion King from 1994 gives us the impression that Nala and Simba are the only pals either of them has. Although it is presumably difficult for the prince of Pride Rock to have that many friends throughout the kingdom, this does not explain why Nala can only cause trouble for Simba.
Nala did genuinely have other animals nearby that were her age in early draughts of The Lion King's script. One example is that Nala had a small sibling who was named Mheetu (a pun on the word "me too," which would have aged oddly). Nala also had a close friend who was a fox named Bhati.
SHAHADI WRIGHT JOSEPH HAD ALREADY PLAYED YOUNG NALA BEFORE THE 2019 REMAKE
You undoubtedly had no doubts that Shahadi Wright Joseph would do an outstanding job as Young Nala in the 2019 The Lion King remake if you had seen Hairspray Live! from 2016 or Us from 2019. Many fans are unaware, though, that the young actress felt an affinity to the role long before the remake was even mentioned.
Shahadi Wright Joseph was chosen to play Young Nala in the Broadway production of The Lion King when she was nine years old (in 2014). It was a no-brainer for director Jon Favreau to bring her back to reprise the part in 2017, when casting for the adaptation started.
Being a binge-watcher himself, finding Content to write about comes naturally to Divesh. From Anime to Trending Netflix Series and Celebrity News, he covers every detail and always find the right sources for his research.