Nancy Smith, a former school bus driver who was falsely convicted of rape and other offences in Lorain, Ohio, in August 1994, is featured on NBC's "Dateline: Haunted Memories." Several guardians allegedly said she did not conduct the horrible crime, sparking a media frenzy and leading to an erroneous conviction, according to reports. Before being released and having her name cleared over three decades later, she spent more than a decade behind bars. Who is Nancy and where is she right now, then? Let's investigate.
Who Is Nancy Smith?
In 1993, Nancy Miller Smith, then 37 years old, lived with her four children and ageing parents in Lorain, Ohio. She was a single mother of four and a responsible daughter. She worked two jobs to help support her family: she drove a school bus for the Lorain, Ohio, Head Start programme and delivered meals for Meals-on-Wheels. She started working when she was 16 at Marge's flower store and has since held positions at Hot Waters Marina, Burger King, Flowers by Joe, the YMCA, Lorain Community Action Agency, and Kaufman's Data Centre.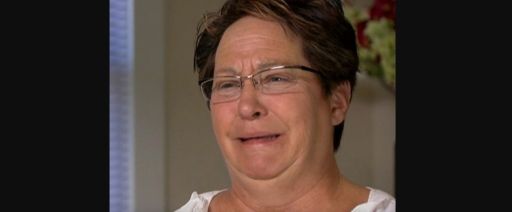 She has always been a hard worker, caring, and loyal employee, according to all of her previous employers. Nancy took night classes to finish her high school education and obtain a GED while working multiple jobs at once and caring for her kids. She has continuously made an effort to give back to her community by volunteering at the church beginning in 1988. But on May 7, 1993, Margaret Grondin called the Lorain police and reported that her daughter, who was four at the time, had been sexually abused.
She claimed that the assault took place while the kid, Nikki (full name withheld), was enrolled in the Lorain County Community Action Agency's Head Start programme for preschoolers. Margaret originally accused Nancy of the wrongdoing, but she then claimed that her daughter had also been abused by a male, probably named "Joseph." According to court records, Nikki vehemently denied being abused on May 8, 11, and 13, 1993. But Margaret persisted in opposing and cajoling her, levelling serious charges against Nancy.
These interviews led the police to the conclusion that, contrary to her mother's claims, Nikki may have experienced sexual abuse in the past but not recently. The 11 other youngsters who rode Nancy's bus were also questioned by the police on May 25, and they flatly refuted any charges of maltreatment and said they had no contact with any "Joseph." The bus odometer on Nancy revealed to the detectives that she had taken her customary route. The day of the claimed assault was evident from Nikki's presence, and Nancy was protected by her bus attendant.
Nancy underwent a polygraph examination, which Detective Thomas Cantu claimed she p assed. In a report, he expressed his opinion that the accusations were false and that no charges should be filed. However, Margaret contacted the Mayor, more guardians, and neighbourhood news organisations, sparking a media frenzy across the city. The parents of 15 children came forward with complaints of abuse following one TV programme. Children chose two males from a lineup, but the police disregarded them as suspects and concentrated on Joseph Allen, 39, instead.
Allen had a prior conviction for child molestation even though he had no affiliation to Head Start. While reports noted glaring contradictions in the children's accounts, he even closely resembled the description of the suspected culprit some of the children gave. But on November 10, 1993, under intense pressure, Nancy was taken into custody and accused of rape, extreme sexual imposition, attempted rape, and involvement in rape. On May 11, 1994, Allen was also detained and accused of numerous rapes as well as other offences.
Where is Nancy Smith Now?
The prosecution called some of the children as evidence during the trial in July 1994; the majority of them later retracted their claims, but other witnesses—including parents—supported the broad allegations. On August 4, 1994, a jury found Nancy guilty on all counts in the absence of any physical or forensic proof to back up the allegations. Nancy was then given a sentence of 30 to 94 years. Following the convictions, numerous parents filed a lawsuit against Lorain County Head Start seeking damages. In 2003, the case was settled, with four plaintiffs receiving $1.5 million apiece.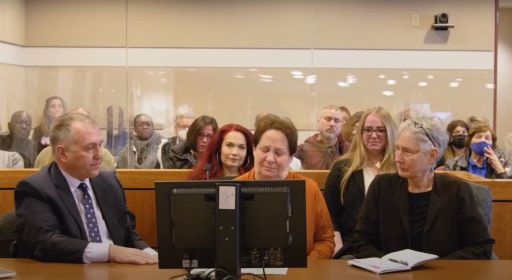 Because the trial order omitted to mention how she was found guilty, Nancy filed a move in 2008 to address what she believed was an error in her sentence. Judge James Burge of the Lorain County Court of Common Pleas decided during a hearing that the sentence entry was incomplete and did not represent a final judgement. In anticipation of a future sentence, Nancy was released from prison on February 4, 2009. The judge went over trial transcripts and evidence as he prepared for a sentencing session.
He overturned their convictions on June 25, 2009, stating that there wasn't enough evidence to convict her. On January 27, 2011, the Ohio Supreme Court reinstated the convictions after the state filed an appeal. Nancy did not go back to prison despite the court's decision and the reinstatement of her convictions since her resentencing hearing was postponed for two years. On June 4, 2013, she was given a 12-year sentence, but because she had previously served more than 14 years, she was not sent behind bars. She was also exempt from the sex offender registration requirement.
Court records indicate In prison, Nancy took various classes in horticulture, domestic abuse, culinary arts, finance management, and other topics. Her love for gardening grew, and she finished an apprenticeship before going on to become an educator. Participating in the Art Guild helped her polish her painting skills as well. She earned a degree in culinary arts with honours from Columbus State College and was almost always chosen for the dean's list.
On December 14, 2021, attorneys for the Ohio Innocence Project filed a motion on behalf of Nancy. Affidavits from Detective Thomas Cantu, Margaret's ex-husband, and son, who maintained Nancy was innocent, were included in the application. In the end, her conviction was overturned on February 25, 2022. "I'm just thankful to God every day," said Nancy, 67. Being at home with my kids and grandchildren is a blessing. My freedom and being with my family are all I want. She and her family are still residing in Lorain.