In the Canadian city of Ottawa, the teen drama series "Geek Girl" for Netflix has started to shoot. Early June 2023 marked the formal commencement of production in the United Kingdom. The production is expected to wrap up in September 2023. According to reports, filming was also planned for Toronto and other locations in Ontario. The main character of "Geek Girl," which is based on Holly Smale's namesake series of novels, is Harriet Manners, a socially awkward and neurodiverse adolescent whose life is drastically altered when she is chosen to be a model. While attempting to strike a balance between high fashion and high school, Harriet embarks on an amazing voyage of self-discovery.
The first book in the series, also called "Geek Girl," which was published in 2013 and served as Smale's literary debut, was partly motivated by her personal experiences while working as a young model. Six volumes make up the 'Geek Girl' series, which was originally intended to be a trilogy: 'Geek Girl,' 'Model Misfit' (2013), 'Picture Perfect' (2014), 'All That Glitters' (2015), 'Head over Heels' (2016), and 'Forever Geek' (2017).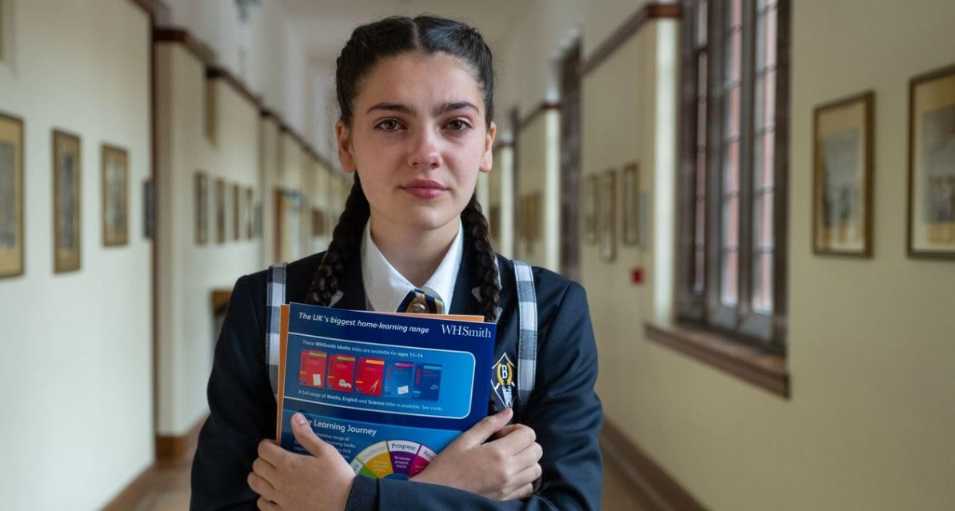 The 10-part series' episodes, according to reports, will each last around 30 minutes. Emily Carey plays the title character in the film "Geek Girl." Carey has arguably become most known for her role as Young Alicent Hightower in the 'Game of Thrones' prequel series 'House of the Dragon,' but she has also starred in a number of other films and television shows, including Casualty, Get Even, Wonder Woman, 2018's 'Tomb Raider,' 'Anastasia: Once Upon a Time,' 'Where Is Anne Frank?,' and 'The Lost Girls.'
Carey expressed her delight for the idea on Instagram when the series' production got underway. "My name is Harriet Manners, and I'm a geek," she wrote. "These novels brought me so much comfort as a child, so to work on this adaptation with such an amazing team is pure JOY. Thank you, @holsmale, for entrusting me with Harriet; you know how much I adore & respect you. Harriet is very dear to my heart.
Along with Sarah Parish ('Bancroft') as Jude Paignton, Emmanuel Imani ('Criminal'), Liam Woodrum, Zac Looker, Tim Downie, Jemima Rooper, Daisy Jelley, Nat Grey, and Sandra Yi Sencindiver ('The Wheel of Time') also star in the series. They play Richard Manners, Annabel Manners, and Poppy Hepple-Cartwright, respectively.
Declan O'Dwyer, who directed "Miss Scarlet & the Duke," is said to have directed the episodes. RubyRock Pictures is the company behind "Geek Girl". The project is a joint effort between children's content studio Nelvana and Waterside Studios ('Save & Protect'), led by writer and producer Jeff Norton. Corus Entertainment, which will release "Geek Girl" in Canada and handle distribution for the rest of the world, is supporting the project.
It is unclear how much the recent American writers' and actors' strikes have affected this production, which is primarily British and Canadian. In the upcoming months, we can anticipate additional updates on that, as well as the cast, storyline, and production of "Geek Girl."