Since it came back in 2015, "Love Island UK" on ITV2 has been watched by a lot of people because it is a fun dating reality show. The reality TV show has been on for nine seasons and spawned a dozen spinoffs in other countries. It has fans all over the world. The rules are simple: contestants must find the right pair and beat the challenges set throughout the season. Couples who don't get along well and don't appeal to as many people are eliminated.
The ninth season of "Love Island UK" had a lot of twists and turns. Olivia Hawkins and Maxwell Samuda met on the show's "Casa Amor" segment. Maxwell joined the show on Day 28, during the Casa Amor segment, where both boys and girls meet six new people. Olivia joined the group on Day 1. After meeting on the show, the two were soon kicked off because they didn't get enough votes. So, did they end up like most reality show couples, or did they stick together through it?
Olivia and Maxwell's Love Island UK Journey
"Love Island UK" is known for turning things up a notch and adding shocking twists to keep people watching. Maxwell Samuda, a 23-year-old finance student at the University of Liverpool, came to Casa Amor, and it was only natural that sparks would fly. Olivia, a 27-year-old ring girl and actress, fell in love with Samuda right away, and the two of them got together. Maxwell was one of the three people who went back to the main villa after the Casa Amor segment. Soon, Olivia turned her head away from contestant Kai Fagan only to look at Maxwell.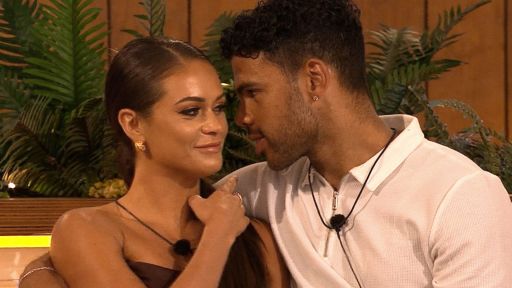 Hawkins was known to have trouble getting along with the other boys in the series. She also went on dates with Kai, Jordan, and Aaron, but nothing lasted until she met Maxwell. They even went on a date outside the villa, where they talked about their goals and pasts. But their time on "Love Island UK" ended on Day 45 when viewers voted them out for being the "least compatible couple."
Even when they are not in the villa, their relationship keeps getting stronger. Olivia was often called an ostentatious person because of her opinions, and season 9 of "Love Island UK" called her the "villain." Even with these problems, Olivia and Maxwell were known to be getting closer. Fans swooned when they were said to have talked about going on holiday together and seeing each other's families in London. The couple's appearance in the first scene of "John Wicks: Chapter 4" made fans even more excited. But recent rumours about their relationship have made many people wonder if they could get past their problems and make their relationship stronger.
Are Olivia and Maxwell Still Together?
Maxwell and Olivia are still together, yes. Soon after the show ended, they were seen together at the premiere of "John Wick: Chapter 4," which proved that they were dating. But it wasn't long before rumours started spreading about their relationship, and the fact that they weren't on each other's social media was seen as a sign that they had broken up. Also, when Islanders Casey O'Gorman and Rosie Seabrook broke up, people talked about Olivia and Maxwell's breakup.
View this post on Instagram
Maxwell was seen partying with another contestant, Zara Lackenby-Brown, and Olivia was seen going to the premiere of the movie "Marlowe" by herself, which added to the rumours that they were splitting up. Also, when Maxwell took a solo trip to Mexico, fans and viewers started to wonder if they were still together. But Olivia quickly put rumours to rest when she talked to Joe and George Baggs on their podcast "Not My Bagg."
View this post on Instagram
Olivia said that even though she is on a reality TV show, she is a private person and that she and her boyfriend give each other space even though they are in a relationship. Olivia said that they treat each other well and have even gone out to eat together on another episode of FUBAR Radio. Taking everything into account, it's clear that Olivia and Maxwell don't have any problems that won't go away. Even though they don't post pictures and stories of each other on Instagram or make public appearances, their relationship keeps getting stronger as they support each other in their current and future projects.
Our Team DCS includes 5 different writers proficient in English and research based Content Writing. We allow them and encourage them to follow the Entertainment news all day long. Our posts, listicles and even the exclusives are a result of their hard work.