The class conflict between the wealthy summer visitors and residents of Figure Eight, known as the Kooks, and the working-class locals of the Cut, known as the Pogues, is explored in Josh Pate, Jonas Pate, and Shannon Burke's Netflix original series "Outer Banks," which is set against the backdrop of the eponymous barrier islands off the coast of North Carolina. The plot centres on a group of youngsters from different socioeconomic backgrounds as they search for a fabled treasure while juggling romance, unequal income distribution, and other typical teenage issues.
John B (Chase Stokes) and his companions had experienced a number of setbacks at the end of season 2. The San Jose gold is taken by Ward Cameron (Charles Esten), but his deeds to do so damage him both physically and mentally. His son Rafe (Drew Starkey) secures the Saint Domingo Cross in the meantime. The characters in "Poguelandia"—John B, Sarah (Madelyn Cline), Pope (Jonathan Daviss), JJ (Rudy Pankow), Kiara or Kie (Madison Bailey), and Cleo (Carlacia Grant)—find themselves shipwrecked on a secluded Caribbean island.
The hunt for the legendary El Dorado, an even greater prize, and a new frightening opponent are introduced in Season 3. The discovery that Big John (Charles Halford), John B's father, is still alive complicates their reunion because Big John advises his son to conceal secrets from his friends. Meanwhile, Rafe wants to establish himself while Ward is looking for redemption. This is all the information you might need on the conclusion of season three of "Outer Banks." Spoilers follow.
Outer Banks Season 3 Recap
The three couples of adolescents are having a blast on what is essentially their little island as season 3 opens. They are stuck and have lost both the riches and the Cross, but this is their first opportunity to be teens in a very long time. But, nothing lasts forever, and eventually they appear to be rescued and transported to Barbados, where Kie is separated from the others and taken to the mansion of Carlos Singh, a colossally wealthy and powerful person who effectively rules the island. She finds Rafe there as well, attempting to sell the Cross.
Carlos says he wants Denmark Tanny's diary because he thinks it includes information on where El Dorado is located. After eventually escaping Singh's grasp, Kie and Rafe then con Rafe and take his yacht in order to save their pals. Even four of her buddies are successfully escorted out of Barbados by her. Nevertheless, John B stays behind since he heard the neighbourhood church bell ringing to the same tune his father once used to beckon him home.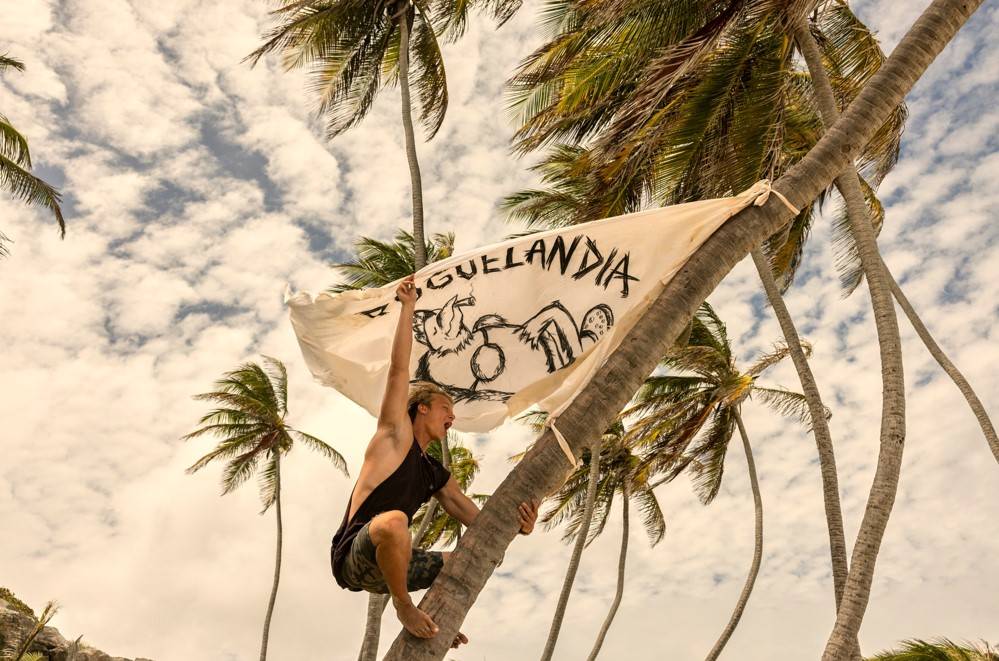 Following an emotional union, Big John admits that he is after El Dorado and persuades his son to keep his knowledge of El Dorado to himself, as well as to Sarah. He supports his son's choice and is glad for him, even though he is startled that John B is now married to Sarah of all people. But, he soon makes it plain that he isn't ready to trust the daughter of a man who attempted to kill him. Half of what the father and son team discovers is the Gnomon of Solana in Barbados. Gnomon is a shadow-producing component of a sundial. In this case, it is a map that illustrates the path that leads from the Kalinago archaeological site in Solana, Venezuela, to El Dorado.
The older guy is compelled to kill two mercenaries from earlier seasons in order to protect his son after Big John and John B discover the diaries. As Singh gets up to the Routledges, he kidnaps Big John and gives the order to execute John B. They also uncover the second piece of the gnomon and learn that the archaeologists who excavated Solana are being murdered on a regular basis. Thankfully, the latter escapes and asks his buddies for assistance.
In the season finale, JJ flies in a smuggler's jet after saving Kie from the boarding school her parents put her to, while John B, Sarah, Pope, Cleo, and Ward go on Ward's plane to Venezuela. The teenage heroes' quest to save John B's father and find El Dorado turns into a race against time.
Outer Banks Season 3 Ending: Do John B and the Others find El Dorado?
They travel to Solana after John B successfully saves his father with Sarah's assistance. Ward accompanies them and says he is there to defend his daughter. It appears that he intends to accomplish this by giving Singh what he desires. John B, his father, and his wife locate Solana, place the gnomon inside the temalacatl during the solstice moon, and use the notes that Pope jotted down using a family heirloom to decipher the coded messages that the Guajiro King left behind while Ward stays behind, claiming that he is too hurt to continue.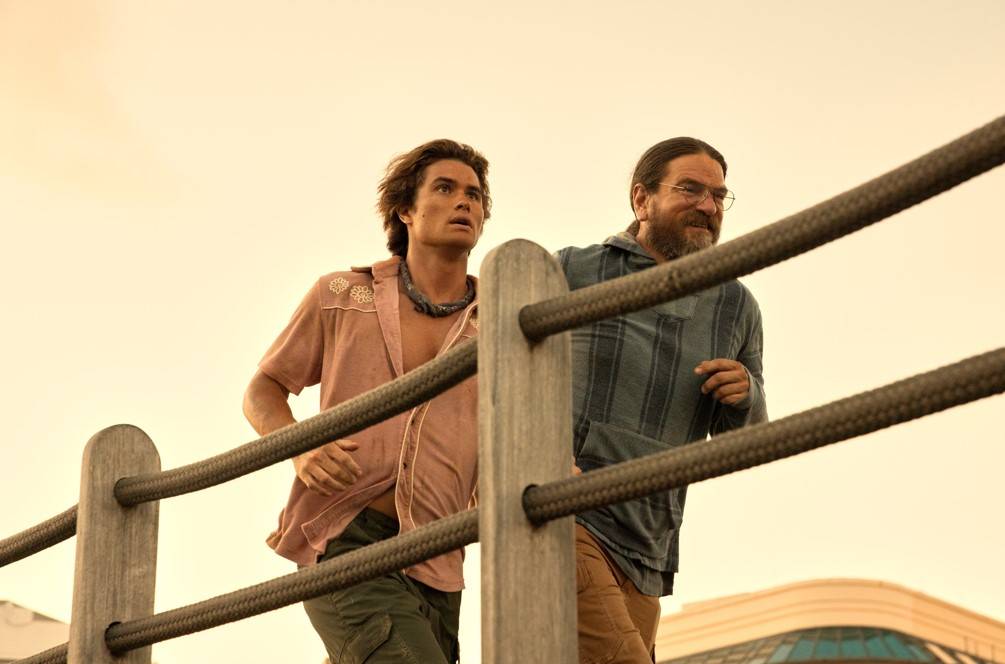 The notes fulfil the role of the Rosetta Stone by assisting John B, Big John, and Sarah in discovering where El Dorado—the mountains of gold the Guajiro King left behind, intended for a deserving person to find it—is located. When Singh's men surround the trio and Ward declares his plan, Sarah rejects her father's advice and wins Big John's trust. They succeed in getting away and find a cave with signs pointing in the right direction.
Singh shot Big John earlier, so he must stay behind and let his son and Sarah finish the trek in his place. After discovering El Dorado and its gold mounds, they gather as many gold nuggets as they can and stow them before heading back to the cave's mouth, where Singh is waiting for them. As Singh threatens to kill his kid, Big John is compelled to use an explosive to permanently close the route to El Dorado. Singh, who was frantically attempting to stop the explosion, tragically perishes in it.
Are Ward and Big John Dead?
Ward almost choked Sarah to death in season 2 in an effort to protect the life he has created for himself and his family. He seeks redemption in season 3 and despises the man he has become as a result of his passion and avarice. The consequences of his conduct on his children's lives also horrify him. He chooses to donate the Cross, but Rafe sneaks up behind him and, with Barry's assistance, takes the priceless religious artefact. Rafe melts it down and sells the pieces as small nuggets and chunks. Even if he subsequently changes his mind and spares his father, he hires an assassin to hunt down his father through Barry.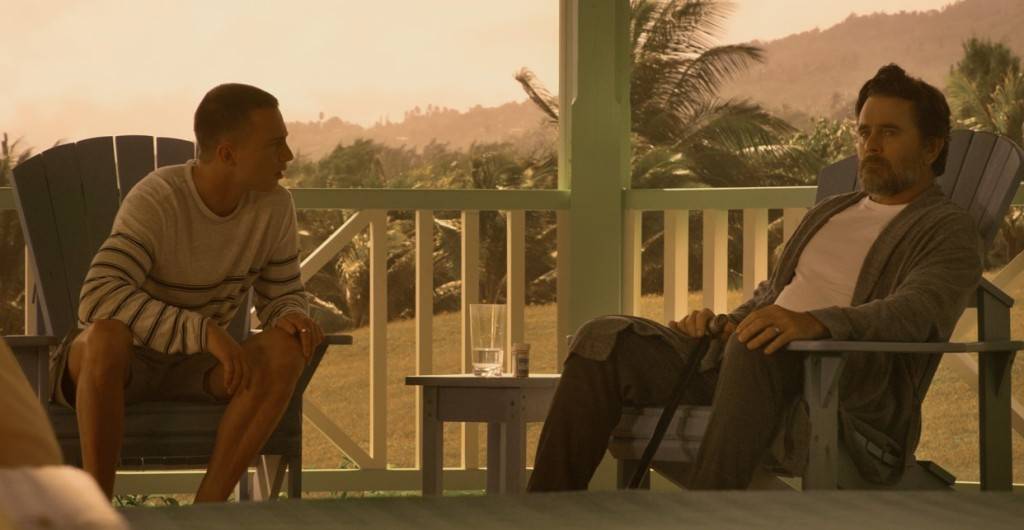 Ward tells his son he is a decent man and that he has ultimately made the correct decision in their final conversation. Yeah, Ward perished in season three of "Outer Banks." Ward confronts Sarah, John B, and Big John when they emerge from the cave. Then Pope, Cleo, Kie, and JJ show up, tipping the scales in favour of the people whose acts have caused them a great deal of grief and suffering. When one of Singh's remaining thugs enters and tries to shoot Sarah, Ward makes a comeback. By sacrificing the man, he atones for his sins. He snatches the man and jumps from the cliff.
In his quest for the treasure, Big John has all but wrecked himself. He suffered the death of his wife. His connection with his son deteriorates this season, particularly when Big John eliminates those two mercenaries. Yet in the end, he makes the right choice when he decides to prioritise his son before finding the wealth. Her finds El Dorado, the prize he has sought his entire life, but dies from a gunshot wound while holding his son.
What is the Name of Blackbeard's Ship? What Happened to It?
The gold they were able to extract from El Dorado has significantly improved John B and his friends' quality of living. Kie has resumed her conservation work 18 months after their voyage to Venezuela, while Pope is getting ready to leave for college. John B and Sarah have launched a surf shop, and JJ has bought a charter boat. Because of their exploits and successes, Big John and the adolescents are now renowned figures.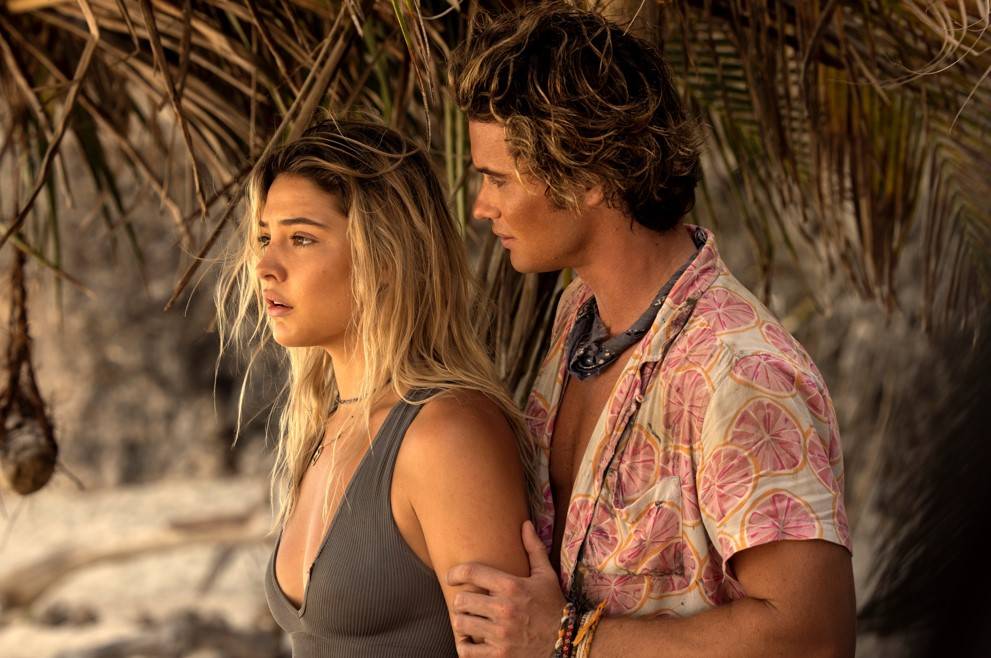 John B, though, is restless and considers how routine their lives have become. At this point, a guy approaches him and his companions and displays the captain's log of Edward Teach, alias, Blackbeard, the notorious pirate of the eighteenth century. It's fairly safe to infer that the ship referenced in this scenario is most likely Queen Anne's Revenge, which Blackbeard grounded on a sandbar close to Beaufort, North Carolina, on June 10, 1718. The captain's report is dated to 1718, and the story of "Outer Banks" is set in North Carolina.
Possibly the most successful pirate in history was Blackbeard. Naturally, there is a lot of discussion about whether he left any wealth behind and how much it would be worth now. Some people think it is interred in several locations throughout the Carolinas. John B. and his buddies will probably be searching for the truth about the fabled pirate in Season 4.
Being a binge-watcher himself, finding Content to write about comes naturally to Divesh. From Anime to Trending Netflix Series and Celebrity News, he covers every detail and always find the right sources for his research.