We all know that relations between India and Pakistan have been complex and largely hostile due to a number of historical and political events. Relations between the two states have been defined by the violent partition of British India in 1947, the Kashmir conflict and the numerous military conflicts fought between the two nations. Consequently, their relationship has been plagued by hostility and suspicion. Northern India and Pakistan somewhat overlap in areas of certain demographics, shared lingua fracas (mainly Punjabi and Hindustani) and shared cuisines inherited from the Mughal Empire.
Indo-Pakistani War of 1971
Lieutenant-General A. A. K. Niazi, the commander of Pakistan Eastern Command, signing the instrument of surrender in Dhaka on 16 Dec 1971, in the presence of India's Lt. Gen. Jagjit Singh Aurora.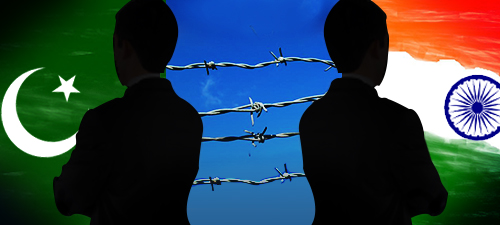 Pakistan's PNS Ghazi, the Pakistani submarine which sank off during the 1971 Indo-Pakistani War under mysterious circumstances on the Visakhapatnam coast.
This war was unique in the way that it did not involve the issue of Kashmir, but was rather precipitated by the crisis created by the political battle brewing in erstwhile East Pakistan between Sheikh Mujibur Rahman, Leader of East Pakistan, and Yahya Khan and Zulfikar Ali Bhutto, leaders of West Pakistan.
This would culminate in the declaration of Independence of Bangladesh from the state system of Pakistan. Following Operation Searchlight and the 1971 Bangladesh atrocities, about 10 million Bengalis in East Pakistan took refuge in neighbouring India. India intervened in the ongoing Bangladesh liberation movement.  After a large scale pre-emptive strike by Pakistan, full-scale hostilities between the two countries commenced.

Since the partition of British India in 1947 and creation of modern states of India and Pakistan, the two South Asian countries have been involved in four wars, including one undeclared war, and many border skirmishes and military stand-offs.
The Kashmir issue has been the main cause, whether direct or indirect, of all major conflicts between the two countries with the exception of the Indo-Pakistani War of 1971 where conflict originated due to turmoil in erstwhile East Pakistan (now Bangladesh).
We troll Pakistan so often that it should be our national past-time
Sometimes they troll us back
But this time it went too far and we are not going to sit quite :
But despite the relationship, we do get involved in friendly/unfriendly banters on twitter. Most of which are between individuals. When we play cricket against each other, the rivalry reaches its peak and nothing can stop it. But more often than not, we fight, or badmouth each other for no reason. Like below :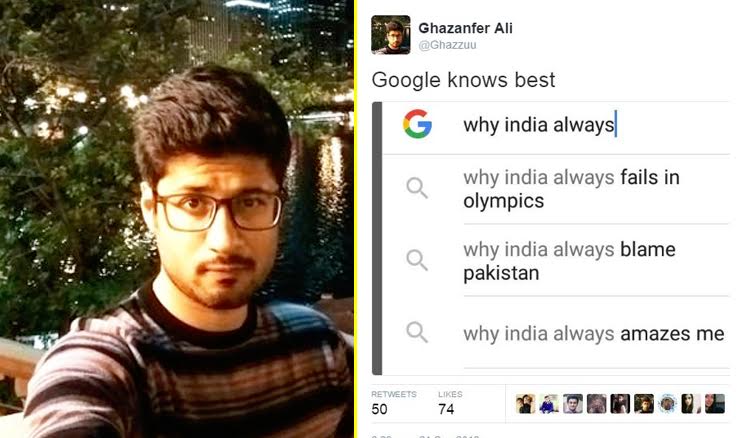 However, Indian twitterati were not behind in ripping him apart. They (we) gave him a taste of his own medicine. Twitter users responded to him with a similar kind of screenshots in context with Pakistan. And to go with the Troll tweets, we've added some quotes which would make you feel proud of India whilst laughing at Pakistan.


You have never lived until You have almost died, And for those who choose to fight, Life has a special flavor, The protected will never know!!!" – Capt R Subramanium


"If death strikes before I prove my blood, I swear I'll kill Death" – Capt Manoj Kumar Pandey


"The enemy are only 50 yards from us. We are heavily outnumbered. We are under devastating fire. I shall not withdraw an inch but will fight to our last man and our last round."-Major Somnath Sharma

"If a man says he is not afraid of dying, he is either lying or is a Gurkha."-Field Marshal Sam Manekshaw