What should you do after you've seen everything on Hulu's "What's Trending On" and Netflix's "New Releases," and you can't take another eight-second TikTok life hack? What better place to start than with Penélope Cruz's flicks, especially with a movie like L'Immensità making waves as part of the Spotlight program at Sundance 2023? You are probably not neurodivergent and you are definitely losing out if you haven't focused on an actor and followed them as they explored their artistic potential as storytellers. Putting neurodiversities aside, exploring an actor's filmography is an engaging experience that can take you on a multifaceted journey, whether you're a movie enthusiast, a professional in the field, or a casual viewer searching for a new or more meaningful way to unwind after a hard day.
Despite the appearance of simplicity, an actor's artistic journey is frequently fraught with ambiguity, difficulties, and both internal and external barriers. Most performers will eventually form a strong bond with a director with whom they have a special rapport, which makes their work seem to come naturally. These collaborations typically result in a number of works that mutually foster artistic growth and enable the participants to convey the stories they feel called to. These elements affect how performers understand their lines, characters, and the tale, in addition to the actor's stage in their profession, the circumstances of filming, and what's going on in their personal life.
It may be incredibly gratifying and energizing to observe from this vantage point, not to mention motivating. Cruz is a great case study for the development of an actor because she is one of the most well-known actresses of our day. Listed below are her top drama films.
Elegy
examines the idea of what the director Isabel Coixet refers to as "emancipated manhood," a condition in which the lead character David (played by Ben Kingsley) promotes a romantic philosophy centered around casual, transient partnerships. Cruz's acting, according to Ray Bennett of The Hollywood Reporter, was "excellent in an otherwise insipid masculine dream." And he's not mistaken; strangely, the journey of the male lead in this movie becomes somewhat familiar to everyone who has justified a fear of commitment or chased someone who has; this is true even when the context of gender is removed. Putting that aside, it's impossible not to appreciate Cruz's character in this movie.
En Los Margenes
Cruz plays a sophisticated character who is focused on a goal unrelated to love and sex, which is consistent with her most recent works and different from the typical castings of the early 2000s. She commands the screen in En Los Margenes with a hitherto unseen level of grounded assertiveness as she tenaciously defends her house. Watch En Los Margenes, also known as On the Fringe, a Spanish-Belgian drama/thriller that played in festivals in 2022 and 2023 if you want to witness this incredibly talented woman push the boundaries of what she can do as an actor.
Everybody Knows
Every actor has a movie that represents their best and most difficult performance. This movie was Everybody Knows to Cruz. Cruz portrays Laura, a married woman with two children who is visiting her hometown outside of Madrid for her sister's wedding when her daughter is taken hostage and held for ransom. Javier Bardem, Cruz's spouse and first co-star in a feature film, plays Paco, Laura's ex-lover who is now married, opposite her in the movie. When Laura's daughter is abducted, Paco intervenes unintentionally undermining both Laura and his partnership. Over the course of five years, Cruz and director Asghar Farhadi worked extensively to craft the part expressly for Cruz.
Cruz, who is married and a mother of two, surely felt a great connection to this role. In a Metro interview, Cruz is open about the filming process: "By the conclusion of the shooting, I had a fever every night. When we performed the takes, we would go 100% intensity. My body was literally freaking out toward the conclusion of the shooting, during the final month. What the heck is going on, I thought. Although you are aware that it is fiction, I believe that a small part of you is puzzled. This was the most difficult character. Cruz created practical and dependable techniques to manage her emotional wellness and make sure she left the character on-set while living close to her co-star and husband Bardem.
Official Competition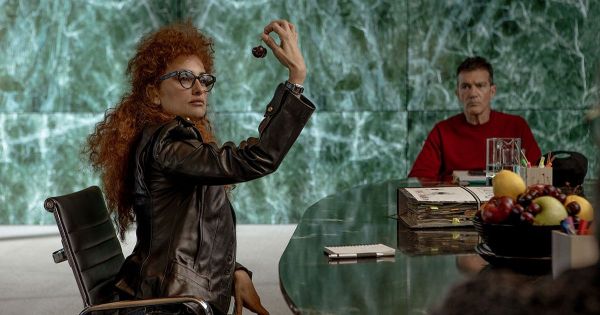 An incredibly funny and shockingly realistic satirical commentary on the craft and business of filmmaking is provided by Official Competition. Cruz portrays Lola Cuevas, a neurotic and equally well-known Spanish director who is hired by an existential multimillionaire hoping to further his legacy. Cruz gives this character the depth that only a performer with decades of on-set experience could. It is absolutely delicious to see this seasoned actor ascend to the top of the filmmaking hierarchy and exist on-screen in a plot that is not focused on another woman pursuing (or escaping) love or motherhood, and almost passes the Bechdel Test given that most of her castings have centered on vulnerable and sexual aspects of Cruz. It's every bit as meta as it sounds, and it does so with enthusiasm and impeccable timing. It's a must-see with this all-star cast, which includes Antonio Banderas and Oscar Martinez, and it only manages to stay at the bottom of this list due of Cruz's extensive canon of brilliant, heartbreaking characters.
Pain & Glory
The 2019 premiere of this essentially autobiographical movie, Pain & Glory, has been hailed by Time Out as Almodovar being "at the top of his talents." Cruz, the mother of a son who is gradually growing to accept his sexual orientation, is once more positioned as the main character. In an interview with co-star Antonio Banderas for Interview Magazine at this point, Cruz, who had collaborated with Almodovar six times, laments that despite this, "people imagine that after so many films together, you get to set feeling easy and that you know what the other person is thinking. Every encounter with Pedro is as new as the first. He shows such regard for the work that he approaches it as though it were his first time producing a movie.
There is still a level of trust between the filmmaker and the cast after six films, a level that is only matched by close relatives and friends. People frequently ask me, "How do you always get along with Pedro on set," Cruz continued. We connect on a personal level, so that's why. I shoot with him while transforming into clay in order to do it. It doesn't follow that I don't offer my viewpoint or that he won't accept modifications. You should go with Pedro through the process.
Parallel Mothers
Parallel Mothers is a complex narrative to watch, and it's a complex one to discuss without giving anything away. The movie examines female perspectives on parenthood, friendship, and sexuality. Cruz discusses motherhood with NPR, describing how her own motherhood experience helped her perform: "I saw the face of this little baby that was so tiny, of course, in that moment I revisit all the emotions that I experienced in my own – the birth of my kids, which is, like, that first moment when you look at each other and you see those eyes and that soul and you feel like, oh, you already know that person. Even if you just met them, it is impossible to fathom your life without them. However, I doubt that you recently met them.
Vanilla Sky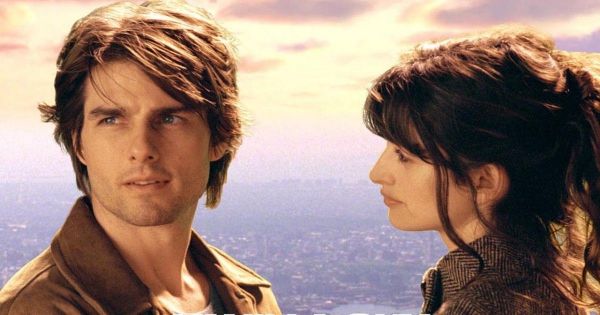 With the release of Vanilla Sky, possibly her most well-known film besides Blow, 2001 was a significant year in Cruz's career. Cruz plays one of the star-crossed lovers opposite Tom Cruise, the man of the moment. They experience a passionate love affair that is doomed to fail thanks to Cruise's original Manhattan playboy antics and his recurring hookup, played by Cameron Diaz. Cruz's outstanding performance not only earned her the ALMA Outstanding Actress award but also sparked on-screen love for her co-star (Cruise) that would eventually result in a three-year romance and amicable separation.
Despite the fact that during the filming of Vanilla Sky, Cruise was still wed to fellow A-list actress Nicole Kidman, he insists that he only started to feel attracted to Cruz after the working connection had ended. One can only wonder as to whether the bond formed during such a passionate performance may have spilled over and helped explore such sentiments off-screen, as is frequently the case for actors both post- and occasionally even during production.
Vicky Cristina Barcelona
And at number one, the thrilling, captivating, and wholly unpredictable Vicky Cristina Barcelona, starring Cruz as Maria Elena, earned Cruz her 2008 Academy Award for Best Supporting Actress. This intertwining love triangle affects us in a charming and heartbreaking way, especially when contrasting Maria's dark, twisted defects with her equally redeeming virtues. It's fascinating to consider how a character like that would evolve and how an actor would approach creating one.
According to Cruz, who speaks to Interview Magazine, "you have to search far within yourself to find something to use in your job, but the older I get, the more I refuse to consider my work as therapy and the more I think it's less honest to do that, less about acting. When I was younger, I occasionally used private information to create characters, to the point where I began to wonder if it wasn't a little risky—at least for me. However, I disagree that someone can only be decent in a character if they are actually that person or are going through true hardship. This concludes our study of the actors for this episode. Penélope Cruz, we salute you and are waiting to see where your adventure may lead.
Volver
Volver, the third of Cruz and Pedro Almodovar's seven films together, captured critics' attention upon its 2006 release. "Almodovar is above all a director who loves women – young, elderly, professional, amateur, mothers, daughters, granddaughters, dead, alive," said Roger Ebert after praising the film as "enchanting, delicate, provocative." This becomes abundantly obvious while witnessing how Almodovar handles the female characters in a story that, on the surface, seems to be centered around a theme of weak women that is all-too-common.
While dealing with some of life's toughest circumstances, Almodovar uses colorful, inventive characters and a lighthearted tone to portray a story of resourcefulness and connection. Cruz's selection as the lead actor demonstrates his understanding of the actor's capacity to combine conventional feminine attributes with larger-than-life energy resolution and an unpredictably unpredictable sense of inventiveness. With regard to Hollywood standards for women aside, Volver finds Cruz, who is 31 years old, right in the center of her career. It is amazing to witness her represent this depth while still relatively young.
Our Team DCS includes 5 different writers proficient in English and research based Content Writing. We allow them and encourage them to follow the Entertainment news all day long. Our posts, listicles and even the exclusives are a result of their hard work.