Peter Sarsgaard might be among the best actors now active, despite the fact that his name is rarely mentioned above the title card. Character actors are actors that don't conform to the usual parameters of stardom; you don't often see John Goodman or Steve Buscemi in the lead role of a movie, but they frequently deliver outstanding supporting performances. Similar to this, performers who were once regarded as significant stars, like Brendan Fraser and Alison Janney, have remade their careers with more adaptable roles. However, Sarsgaard is exceptional in that he consistently chooses to accepts difficult roles and works in a variety of genres.
In a brief flashback moment in the 1995 classic Dead Man Walking, Sarsgaard made his acting debut. However, it was his breakthrough performance as Athos' son Raoul in the 1998 film The Man in the Iron Mask that established him as a rising star. Since that time, Sarsgaard has continued to select intriguing roles and collaborate with renowned filmmakers. Sarsgaard was honoured at the Primetime Emmy Awards with a nomination for Outstanding Supporting Actor in a Limited or Anthology Series or Movie for his role in Dopesick, despite the sad fact that he has never garnered an Academy Award nomination for his work. The top 12 Peter Saarsgaard films are listed here, in order.
An Education
The British teenager Jenny Mellor is carried away from her straightforward life by the world of riches and luxury in the endearing coming-of-age dramedy An Education. The affluent music enthusiast David Goldman, played by Sarsgaard, has an affair with Jenny despite their significant age gap. The movie deftly examines the complexities of the bond between the two characters, and Sarsgaard depicts how Jenny is duped by Goldman's predatory behaviour, who ultimately breaks her heart.
Blue Jasmine
In recognition of her nuanced portrayal of the deceitful socialite in Blue Jasmine, Cate Blanchett won the Academy Award for Best Actress. When she tricks Sarsgaard's character, Dwight Westlake, into proposing to her without knowing about her shady past, Jasmine reveals her harsh identity. He portrays a character that is first repulsive in a devastating manner.
Garden State
Zack Braff ditched his Hollywood persona for a more tragic role as the struggling actor Andrew Largeman, who returns to his hometown in the wake of his mother's passing in the wildly successful independent film Garden State. Even though it's unquestionably Braff's best performance, Sarsgaard, who plays the funny stoner and grave digger Mark, steals the show.
Jackie
Jackie isn't your typical Jackie Kennedy biopic. The movie stars Natalie Portman as the most renowned First Lady in American history during the immediate wake of her husband's passing, rather than focusing on her entire life. It's a methodical investigation into how loss makes people more introverted. With his flawless portrayal of Robert Kennedy, the President's brother who would eventually commit suicide, Sarsgaard personifies this concept.
Jarhead
Through the eyes of the recently hired Anthony Swofford, Jarhead probed the harsh realities of the American military's participation in the Middle East. Sarsgaard portrays Corporal Alan Troy, Swofford's supervisor, as an example of the camaraderie that exists between brothers in arms. Despite the movie's poor box office results, it has a cult following and numerous direct-to-VOD sequels.
Kinsey
Before Liam Neeson began to frequently appear in action movies each year, he provided a sympathetic portrayal as the well-known professor and sexologist in Kinsey, who conducted ground-breaking study on human sexuality. As Kinsey's young pupil Clyde Martin, played by Sarsgaard, who has a romantic relationship with his professor as they continue working on their research, Sarsgaard provides an expressive and engaging performance.
Night Moves
Kelly Reichardt took a turn for the thriller Night Moves even though she is best known for her intimate character dramas about friendship and love. Alongside Dakota Fanning and Jesse Eisenberg, Sarsgaard plays an environmental activist who gets into trouble after hiding an explosive inside of an electronic dam.
Pawn Sacrifice
In Bleeker Street Pawn Sacrifice, Tobey Maguire gives his most insane performance as chess champion Bobby Fischer, who descended into lunacy after becoming fixated on conspiracies and rivalry. Peter Sarsgaard plays the priest. As the priest and chess master William Lombardy, Sarsgaard serves as a voice of reason as he urges Fischer to seek treatment to deal with his irrational nature.
Robot & Frank
Sarsgaard provided the voice of the titular robot in the science fiction comedy Robot & Frank, which starred Frank Langella as an elderly jewel thief who receives a service android to help him when his kids are abroad. Sarsgaard and Langella have wonderful chemistry as an unexpected comedy pair getting into mischief, even if they aren't on-screen together.
Shattered Glass
Shattered Glass, a gripping 2003 film starring Hayden Christensen as the dishonest New Republic writer Stephen Glass who fabricated years' worth of made-up tales, is one of the few journalism movies that delves into the difficulties of the internet era and its impact on honesty. As editor Chuck Lane, Sarsgaard offers a compelling performance. Chuck Lane is overcome with uncertainty and embarrassment as he learns the scope of Glass' deception. Sarsgaard was well praised for his performance but was overlooked for an Oscar, which Vulture termed one of the worst snubs in recent memory.
The Lost Daughter
After being married in 2009, Sarsgaard and Maggie Gyllenhaal very seldom worked together, but he gave one of his most enduring performances in The Lost Daughter, her directorial debut. Sarsgaard plays the conceited academic Professor Hardy, who has a brief flirtation with Leda Caruso played by Jessie Buckley before shattering her heart.
The Magnificent Seven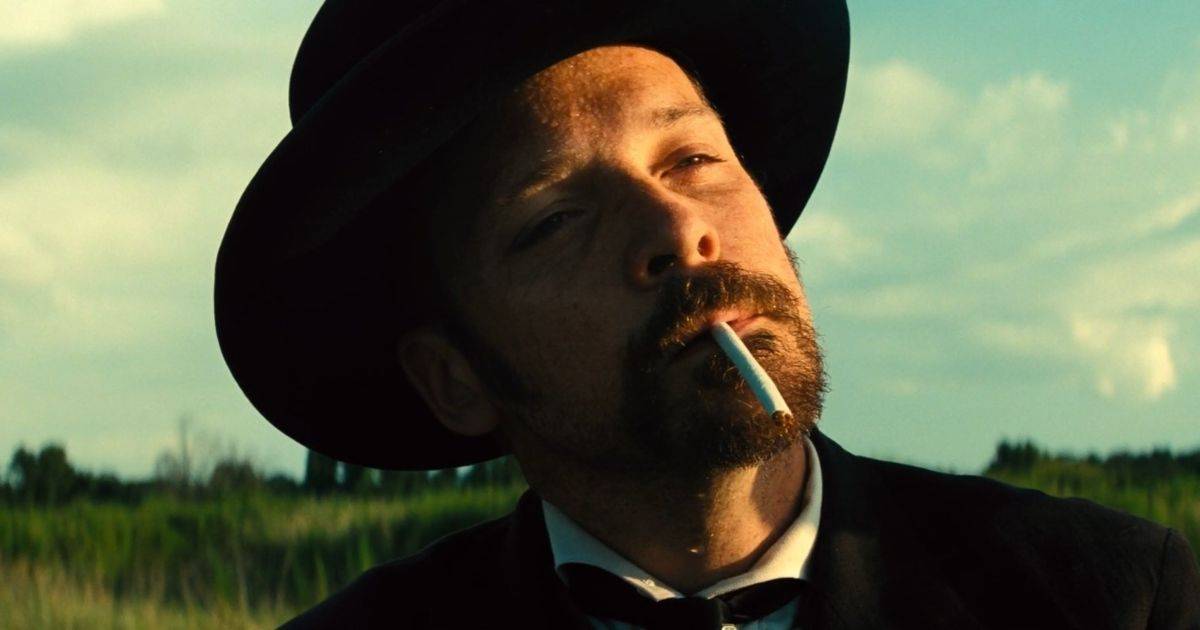 The Magnificent Seven, an adaptation of the classic western, was remade by Antoine Fuqua, and it was able to compete with the original as a thrilling thriller with standout characters. Even though it must have been difficult for an actor to feel frightening when facing Chris Pratt and Denzel Washington, Sarsgaard turns in a standout performance as the opportunistic antagonist Bartholomew Bogue. Sarsgaard didn't try to give Bogue a backstory; he just depicted him as a traditional, rapacious gangster.
Being a binge-watcher himself, finding Content to write about comes naturally to Divesh. From Anime to Trending Netflix Series and Celebrity News, he covers every detail and always find the right sources for his research.