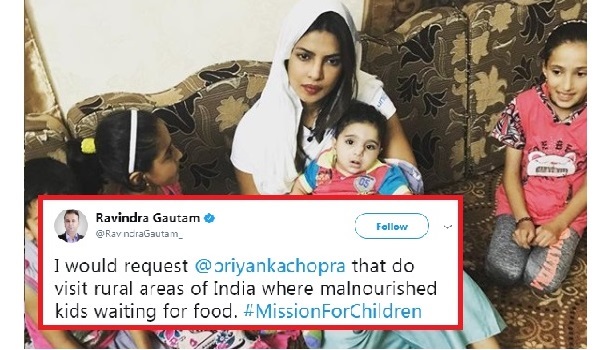 Priyanka Chopra Gave A Badass Reply To A Film Critic Who Was Trying To Undermine Her
It is no news that Priyanka Chopra is officially a global icon now. Millions of people follow her, admire her and look forward to her interviews. But, even if you are as dedicated and as popular as her, some people will find ways to hate you or the work you do. They are always criticizing your every move.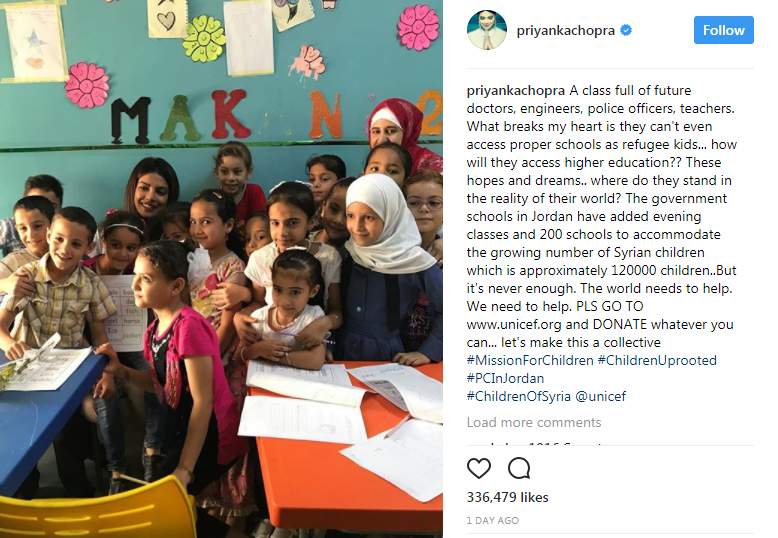 Priyanka Chopra was recently in Jordan and visited some underprivileged kids. Being a social icon as well, she shared the whole journey in pictures with her fans.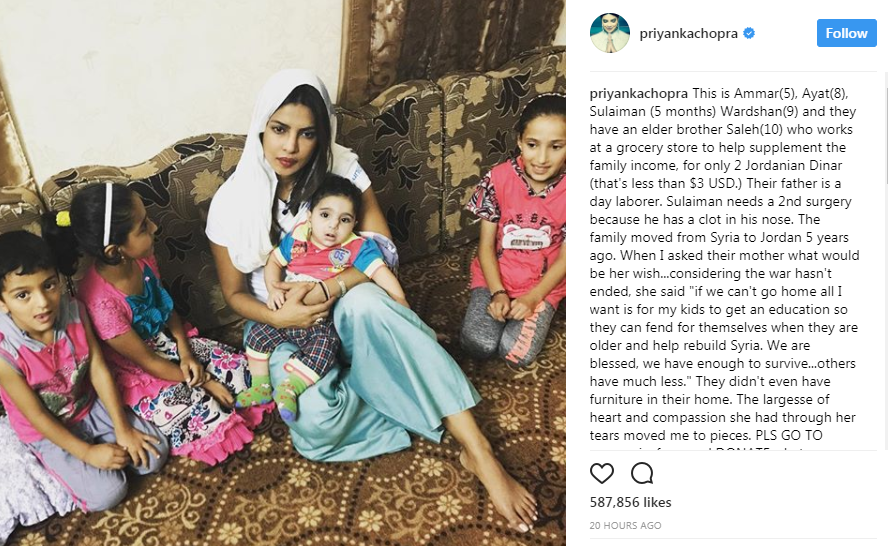 Being UNICEF's Goodwill Ambassador, Priyanka Chopra recently visited Jordan to meet children displaced due to the Syrian crisis.Most people loved her for taking some time out for kids, but haters always find reasons (read irrational excuses) to bad mouth you in public.
Ravindra Gautam, the said Twitter user wrote, "I would request @priyankachopra that do visit rural areas of India where malnourished kids waiting for food. #MissionForChildren" in reply to one of the videos that Chopra had posted about her experience in Jordan. In the clip, Chopra speaks about the amazing smiles on the faces of these children, while ruing about how the "pointless" war has resulted in these bright kids losing out on a better future and education. The "Ive worked w/ @UNICEFIndia for 12 yrs&visited many such places. What have u done @RavindraGautam_ ?Y is 1 childs prob less imp than another?" she wrote back.
Her reply is winning the internet all over again!

This is the picture she shared before all this happened. I guess she is always ready for such failed attempts at trolling or criticizing her.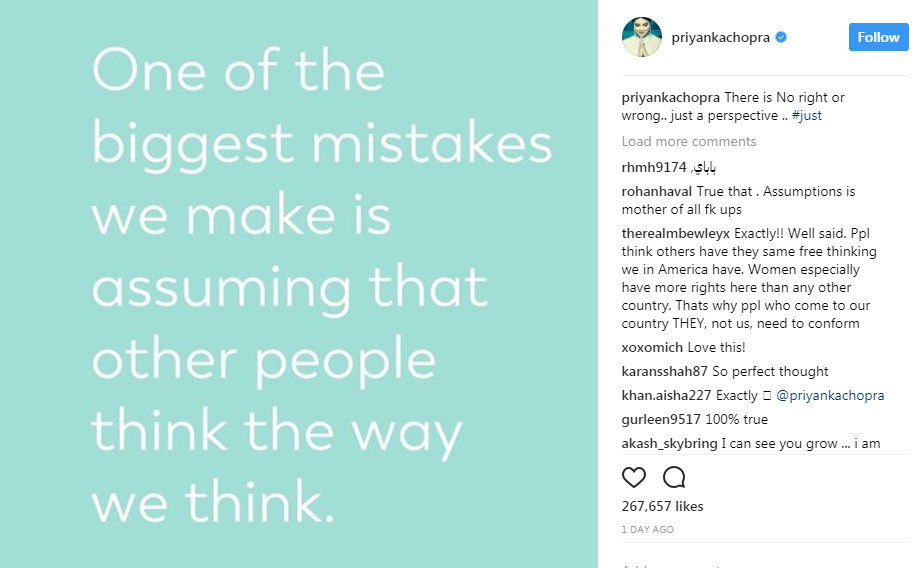 Keep Slaying Priyanka!!