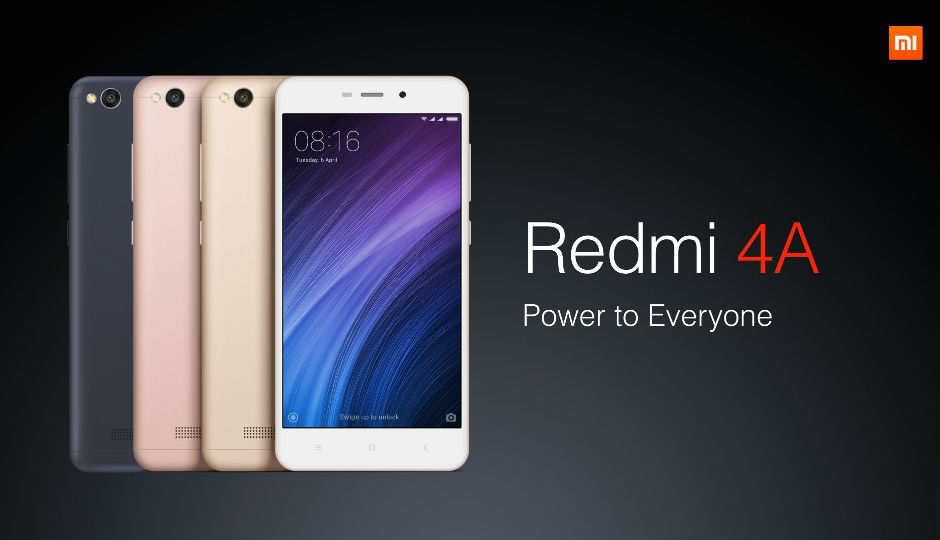 Redmi 4A 32GB Is Now Available @5999/- And It's The Deal Of The Season!
In this smart age, everyone wants to walk with the rest of the world, be it in terms of technology or science and smartphones play a major part in being updated on day-to-day life.
But, the biggest problem for the smartphone users is being able to afford a phone that fulfils their needs in all aspects. Most Indians can't really get their heads around the fact that are these smartphones being so expensive? But Xiaomi has a perfect response to that and all their phones prove that you can own a smartphone without spending 1 or 2 months of your salary.
Xiaomi has come up with a range of the cheapest yet best performing android phones the world has seen and one of them is Redmi 4A which usually costs around 7000/- on other major websites. But, if you have an HDFC Card (Debit or Credit) you can avail an extra 1000/- discount on TatacliQ.
Click on the link to Get 1000 Rs. discount
HDFC 1000/- discount on Redmi 4A
This offer is for limited stock only. So shop now at
TataCLiQ.com
The new Redmi 4A comes with an exclusive and updated range of features, few of which include :
Captures picture-perfect moments with 13MP camera
Take gorgeous group photos and scenic shots on the new Redmi 4A. It is equipped with a 13MP
the camera that captures sharp and crisp photos. MIUI intelligently classifies them based on date and
is even able to detect if it is a panoramic shot or a screenshot. So now you have a handy companion
to help you take, edit, and save those memories that are meant to be kept forever.
Simplify your life with MIUI 8
Be in awe whenever you pick up your Redmi 4A. It runs on MIUI8 – which is the most
gorgeous and user-friendly operating system to date. We've included some major design
and software overhauls that will help you to be even more effective and efficient in your daily
life. You can now take scrolling screenshots, calculate currency conversions, create dual app
log-ins, and expect more as we roll out more version updates in the future.
Qualcomm® Snapdragon™ 425 with 64-bit processor
Expect fast app launches and fluid gaming experiences on Redmi 4A, packed with
Qualcomm® Snapdragon™ 425 64-bit processor and Adreno 308 graphics processing unit.
Click on the link to Get 1000 Rs. discount
HDFC 1000/- discount on Redmi 4A
This offer is for limited stock only. So shop now at TataCLiQ.com