In the January 1996 incident, Richard Dearsmith, 39, attempted to wrestle a church collection plate from a downtown Colorado Springs, Colorado, church. The incident is chronicled in Investigation Discovery's "Homicide Hunter: Lt. Joe Kenda: Blood Relative." He harassed and intimidated the worshippers before being subdued by a police officer who was there. What about Richard? And how did he pass away? Let's investigate.
Who Was Richard Dearsmith?
Harry Lee Dearsmith and Mildred K. Scheufler Dearsmith welcomed Richard Dale into the world on January 17, 1956 in Hutchinson, Reno County, Kansas. At St. Mary's Catholic Church, located at 22 West Kiowa Street in Colorado Springs, El Paso County, the inaugural service had just ended on January 14, 1996. Ron Meredith, an usher, was distributing the collection plate as is customary on Sundays. Richard, 39, was seated in the back of the church, according to the programme.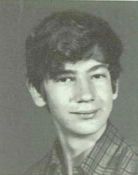 He stood up and made an unsuccessful attempt to snatch the plate packed with cash from one of the ushers as he began muttering under his breath. Richard attempted to kill them but was resisted, so the congregation members dialled 911 as he fled the scene. When the police arrived, the ushers gave them a description of Richard. He had a stocky build, stood six feet two inches tall, and weighed around 180 pounds. Robert W. Benjamin, one of the patrol policemen, made contact with dispatch to request an APB be placed on the attacker.
The name set off alarms in the system right away. Records showed that Richard had a long criminal background. At the 400 block of East Bijou Street, Richard's home was close by. Richard was on parole in Colorado after serving time in jail for criminal impersonation and a narcotics conviction, according to Larry Martin, the former head investigator for the 4th Judicial District Attorney's Office. Also, he had been detained in Texas and Kansas. It seems like every time he was arrested, according to former Hutchinson, Kansas, Police Department Sergeant Tom Angell, "he had a Bible on him."
According to Richard's pals, he was mentally sick and needed treatment. Tom claimed that between 1977 and 1991, Richard had been detained at least 17 times in Kansas on suspicion of different narcotics offences and at least twice for attacking law enforcement. Also, Larry remembered Richard being detained by Colorado Springs police on multiple times for drinking in public, breaking and entering, stealing, harassing others, and resisting arrest. As he kept talking to himself, the cops investigated his neighbours and discovered that he always left his house with a big knife.
How Did Richard Dearsmith Die?
The offender reappeared with a huge hunting knife in his belt sheath as the patrol cops started looking for Richard and the service started back up inside St. Mary's. Richard hurried into one of the church restrooms as the parishioners began to shout and fear. Before calling the police, the astute ushers thought to lock him in from the outside. Richard was still confined and irate when the patrol cops, including Robert, arrived on the scene.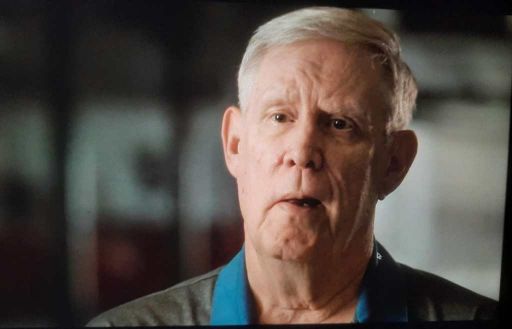 Richard was instructed to exit carefully with his hands raised by the officers after the door was cautiously unlocked. Joe Kenda, a former lieutenant, said, "There's a concept known as a continuum of force. And this is how training for police officers is done. You approach someone and inform them that they are being arrested. The law permits you to use as much force as required to overcome their physical resistance if they do. The programme claimed that Richard reached for his knife and started fighting with the officers.
Officer Robert was forced to shoot the offender out of concern for the parishioners' safety. Richard fell to the restroom floor after being shot once in the upper chest region, killing him instantly. He was taken by paramedics to Memorial Hospital, where he passed away from his wounds. The rifle was likely in contact with his clothing when it went off, according to Larry. Robert, who had been employed by the department for 14 years at the time, and the other two policemen were reportedly placed on standard administrative leave.
The incident was looked into by the district attorney's office and the police internal affairs unit. Officer Benjamin adhered according to his instruction, according to Joe Kenda. Even under the worst possible conditions, he handled that flawlessly. The district attorney's office ultimately concluded that due to Richard's history of assaulting police officers, Robert had to use necessary force to bring him down.
Paul Myneragon, a parishioner, said, "It's dreadful, terrible. The fact that this occurred at a church astounds me. I'm in disbelief. According to Robert, "I didn't start thinking about what had happened until after everything had settled down. You know, it just keeps repeating in your head, and eventually you start to doubt yourself. Some days, it's quite difficult to forget and fall asleep.
Our Team DCS includes 5 different writers proficient in English and research based Content Writing. We allow them and encourage them to follow the Entertainment news all day long. Our posts, listicles and even the exclusives are a result of their hard work.